Posted by Sal Traina Categories: Humor, Videos,
I want to make a prediction. Former Saturday Night Live host and fellow Democrat Jon Lovitz will eventually apologize for the words he used for Barack Obama in a recent podcast interview with Kevin Smith.
The two liberals were talking politics when Lovitz stated, "This whole thing with Obama saying the rich don't pay their taxes is f**king bulls**t, and I voted for the guy and I'm a Democrat. What a f**king a**hole." Lovitz went on to say, "First they say, 'You can do anything you want. Go for it.' So then you go for it, and then you make it, and everyone's like, 'F**k you. Obama is the perfect example. He's amazing. He had nothing… and the guy ends up being at Harvard. He's the President of the United States. And now he's like, 'F**k me and everybody who made it like me.'"
Click to continue reading Jon Lovitz Uses Strong Language Toward President Obama
Read More

| The Daily Caller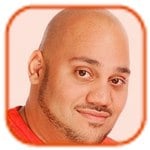 Posted by Andru Edwards Categories: Media, Videos, War,
Former Governor Jesse Ventura made an appearance on The Larry King Show a few days ago, and is as outspoken as ever. In the clip above, Jesse talks about waterboarding as torture, and goes on to say "You give me a water board, Dick Cheney, and one hour, and I'll have him confess to the Sharon Tate murders." Check out the video for more.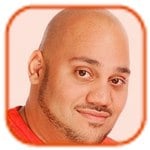 Posted by Andru Edwards Categories: Business, US Economy, Videos, Wall Street,
I think we can all admit that the current credit crisis can be a bit difficult to understand and grasp by the average person. That's why we like this video by Jonathan Jarvis, The Crisis of Credit Visualized. He breaks it down into plain English surprisingly well. Check it out, and let us know what you think in the comments.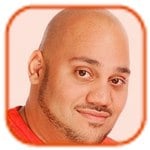 Posted by Andru Edwards Categories: History, Site Features, US Economy, Videos, War,
If you happened to miss this mornings festivities, here's your chance to watch President Barack Obama's inaugural address, in it's entirety. President Obama gives a stirring speech on where he sees this country going, and what we all need to do to get there. You can also check out the full transcript of Obama's address as well.
Read More

| TV Envy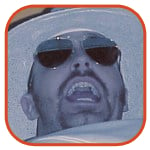 Posted by Patrick Snajder Categories: Domestic Policy, Editorials, US Economy, Videos, Wall Street,

We're bailing Thursday out with some videos. Sit back, listen, and we can explore inner and outer space together, forever.
"A working class hero is something to be."

Click to continue reading Werd: Bailout - Part Four
Read More

| Hicks on America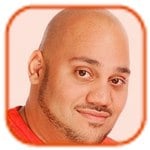 Posted by Andru Edwards Categories: Elections, Humor, Videos,
Sure, Barack Obama isn't running against Sarah Palin, but that hasn't stopped those two from being the primary focus in the minds of many. Here's a YouTube video that someone linked us to, looking at the claims the McCain campaign has made against Obama, and in favor of Palin. Good for a laugh, if nothing else.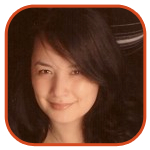 Posted by Veronica Santiago Categories: Elections, Videos,
In a recent interview with FOX News, Governor Sarah Palin admitted she felt a bit "annoyed" during her criticized sit-down with Katie Couric. She told reporter Carl Cameron that Couric missed many opportunities "to ask what a V.P. candidate stands for."
So the question is: Could Palin have handled herself differently if that discussion was conducted by a different person? Let's see how she might have fared with Fargo's Police Chief Marge Gunderson (actress Frances McDormand) below: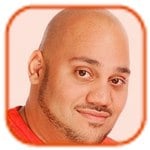 Posted by Andru Edwards Categories: Elections, Humor, Videos,
In the latest edition of his Diddy Vlog (this would apparently be #24, if we want to be exact), hip hop mogul Diddy seems to have resorted to lunacy in his attempts to get his fans to get out there to register and vote this November. As you'll see in the video, Diddy is scared. The culprit? Sarah Palin. Hey, I'm as scared of her as the next guy, but at the very least, I can articulate why I'm scared. It would have been nice if Diddy would have went that extra mile to actually put a message out there.
In the video, he does show that clip of Sarah Palin talking with Katie Couric about which magazines and newspapers she reads to keep up with everything going on - you know, the one where Sarah couldn't name one single source? But still, that isn't enough. At least at the end he throws out the call to action. Get out there and vote, peeps.
© Gear Live Media, LLC. 2007 – User-posted content, unless source is quoted, is licensed under a Creative Commons Public Domain License. Gear Live graphics, logos, designs, page headers, button icons, videos, articles, blogs, forums, scripts and other service names are the trademarks of Gear Live Inc.