Posted by Sal Traina Categories: Humor, Videos,
I want to make a prediction. Former Saturday Night Live host and fellow Democrat Jon Lovitz will eventually apologize for the words he used for Barack Obama in a recent podcast interview with Kevin Smith.
The two liberals were talking politics when Lovitz stated, "This whole thing with Obama saying the rich don't pay their taxes is f**king bulls**t, and I voted for the guy and I'm a Democrat. What a f**king a**hole." Lovitz went on to say, "First they say, 'You can do anything you want. Go for it.' So then you go for it, and then you make it, and everyone's like, 'F**k you. Obama is the perfect example. He's amazing. He had nothing… and the guy ends up being at Harvard. He's the President of the United States. And now he's like, 'F**k me and everybody who made it like me.'"
Click to continue reading Jon Lovitz Uses Strong Language Toward President Obama
Read More

| The Daily Caller

Posted by Dennis Velasco Categories: Domestic Policy, Editorials, Elections, History, US Economy, Wall Street,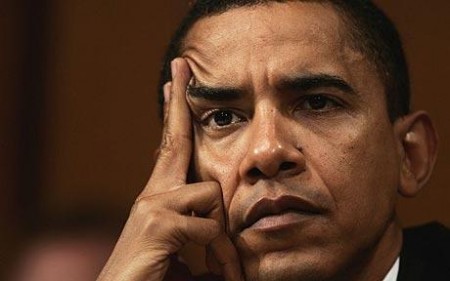 After enjoying a 63% approval rating after his 100 days in office, President Barack Obama's rating has dipped below 50% to 48% after his first 500 days in office. It's been a tougher road for Obama as his tenure as president continued, especially with polarizing issues such as economic bailouts, offshore drilling, and the big one, healthcare. While the stock market has slowly recovered, people still find themselves unemployed and obviously dissatisfied with the rate of speed the president is turning this around. So, how does Obama compare to previous presidents?
George W. Bush's approval rating stood 77 percent in late May 2002, just eight months after the September 11 attacks. Bill Clinton was at 51 percent in late May 1994. George H.W. Bush stood at 65 percent in May of 1990. Ronald Reagan's approval rating was at 45 percent in May of 1982. Jimmy Carter stood at 43 percent in May of 1978 and Richard Nixon was at 59 percent in May of 1970.
Luckily Obama's administration isn't judged only after 500 days, but they will need to start to win back the people's administration before they know it in order for a successful re-election in 2012.
Read More

| CNN Political Ticker
Posted by Sal Traina Categories: Editorials, Elections,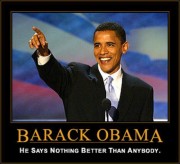 This is for all of you "give Obama a chance" people. "He won, it's time to support your president," is what I keep hearing from his(President Barack Obama) drones…uh…I mean, supporters. It seems like they don't realize he has his chance. He won, didn't he?
I'm starting to get frustrated when I use real facts, and historical evidence to prove points when debating an Obama-maniac. The talking points I get from one of these people are empty, incoherent, rambling about hope, change, and, optimism. Liberals use emotions, conservatives use their brains. On one hand, it's refreshing to see a lot of people with optimism, but it's frustrating to see so many people living in ignorant bliss. Just because somebody is a great speaker (when standing in front of a teleprompter), looks and acts more intelligent than the last few Presidents, and has a nice smile, doesn't mean you should just trust that they'll do the right thing.
Posted by Sal Traina Categories: Domestic Policy, Editorials, Elections, US Economy,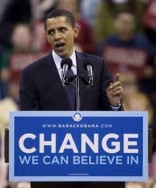 All of these people telling me to support my President, and rally behind him is starting to agitate me. Yes. Barack Obama is my new President, and I will support him, and I do hope he's successful, but, the same people telling me I should do so are the same people who say "it's Patriotic to question, and disagree with your President."
They are the same people who said, "George Bush is NOT my President." I've heard this crap the past four years by Democrats like Hillary Clinton, Barack Obama, Harry Reid, Nancy Pelosi, Maxine Waters, Dick Durbin, Babara Boxer, Howard Dean, John Kerry, Ted Kennedy, Al Gore, and many others.
Click to continue reading I Thought It Was Patriotic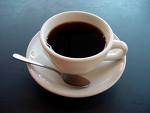 Posted by Cecilia Categories: Editorials, Elections,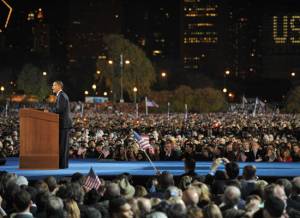 On Tuesday, November 4, 2008, Barack Obama became President-Elect of the United States of America. The significance of this election extends far beyond partisan politics. In fact, it surpasses what we have known, redefining politics for a new generation. This is a cultural shift, evidenced by the amount of voters mobilized this Election Day. People of all ages, races, and classes made a decision to move forward into a new sphere of American politics. This election was not about the power of one man, or even one party. This election was about the ability of the American people.
Click to continue reading President-Elect of the United States of America: Barack Obama
Posted by Sal Traina Categories: Editorials, Elections,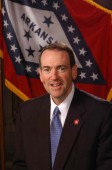 Former Governor of Arkasas, Republican Mike Huckabee, couldn't have said it better. I agree with him in his open letter on redstate.com.
My thoughts are like his, but I'm also hoping that the next four years are not like the last four. Our country has been so divided, and in my opinion, made worse by the mainstream media. I feel that conservatives have a lot more humility than liberals. They can disagree with their leader without disrespecting our nation's highest office, or stating publicly like some have about our current president, George W. Bush, wishing for his death.
Click to continue reading We Will Be Back In Strength

Posted by Milo Taibi Categories: Editorials, Elections, Videos,
Everyone knows why Ralph Nader continues to run for president every four years - he believes that the American people deserve better than two legitimate candidates for the Presidency. While his views are debatable, it's indisputable that Nader running at the conclusion of each presidential term has a damaging effect on both the Democratic and Republican candidates. In 2000, Nader attempted to inch his way into the presidential race by calling for reform for both parties, as well as claiming that George W. Bush and Al Gore had identical political views.
"Our two parties are basically one corporate party wearing two heads and different makeup," Nader said at a 2000 rally. "There is a difference between Tweedledum and Tweedledee, but not that much."
Click to continue reading Ralph Nader's Campaign Produces Another Bizarre Advertisement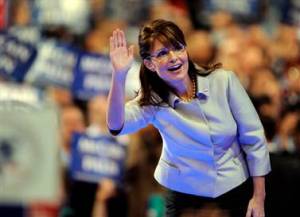 For the fourth time in three months, Sarah Palin has demonstrated that she still does not understand the duties of the Vice President of the United States.
This all began on July 31, 2008 when Palin said that she's still waiting for someone to tell her what exactly it is that the Vice President does every day. On October 2, 2008, at the Vice Presidential Debate, Palin said that the prior question had been a misunderstood joke, and went on to state that not only is the Vice President the leader of the Senate, but that the constitution would allow the VP more authority when working with the Senate if the VP chose to take it. The following day she stated that the President directs the duties of the VP. She also recognized that the VP's position in the legislative branch is only to oversee the Senate, but contradicted that by adding that this position provides "flexibility" and "authority" if the VP seeks it. And finally, answering third-grader Brandon Garcia's question, "What does the Vice President Do?", Palin began with the correct answer: support the President's agenda. But she had to go on:
But also, they're in charge of the United States Senate, so if they want to they can really get in there with the Senators and make a lot of good policy changes that will make life better for Brandon and his family and his classroom. And it's a great job and I look forward to having that job.
Click to continue reading Palin Still Doesn't Know What the Vice President Does
Read More

|
MSNBC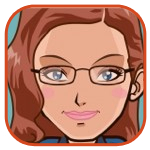 Posted by Cynthia Guenthner Categories: Editorials, Elections,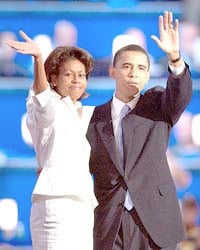 When the story of Michelle Obama's controversial senior year thesis at Princeton University surfaced in February (during the height of the presidential primary season), it was all but ignored by the mainstream media. Even in alternative media outlets, it was overshadowed by Mrs. Obama's comment that she first became "proud" of her country after her husband's presidential campaign looked promising.
Although the Princeton library had intended to restrict release of the document until November 5, the Obama campaign, under pressure, ultimately gave in to Politico.com. Read the entire thesis.
Click to continue reading Michelle Obama—Princeton Student and Advocate of Segregation
Read More

|
Politico.com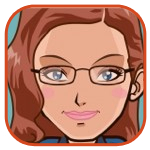 Posted by Cynthia Guenthner Categories: Elections, Humor,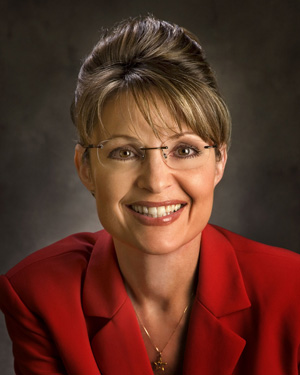 When John McCain chose Sarah Palin for his VP running mate, we conservatives cheered, "Fight fire with fire!" Little did we expect the left would show their true sexist colors and attack her as vehemently as they have. After all, doesn't the left ostensibly cater to women? But Palin just doesn't fit their stereotypes, and I'm offering 10 of the many reasons why they so detest her…
Click to continue reading Why the Left Hates Sarah Palin
© Gear Live Media, LLC. 2007 – User-posted content, unless source is quoted, is licensed under a Creative Commons Public Domain License. Gear Live graphics, logos, designs, page headers, button icons, videos, articles, blogs, forums, scripts and other service names are the trademarks of Gear Live Inc.