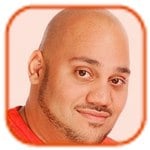 Posted by Andru Edwards Categories: Business, US Economy, Videos, Wall Street,
I think we can all admit that the current credit crisis can be a bit difficult to understand and grasp by the average person. That's why we like this video by Jonathan Jarvis, The Crisis of Credit Visualized. He breaks it down into plain English surprisingly well. Check it out, and let us know what you think in the comments.
Posted by Sal Traina Categories: Editorials, History, US Economy,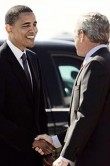 After the terrorist attacks of Sept. 11, 2001, the US's economy took a big hit. At the time, then President George Bush thought a stimulus(tax rebate) would help the economy recover. After two years of analysis, the government decided that their plan to "inject" money to the economy did nothing to help it's condition. It didn't help.
Click to continue reading Obama's Tax Plan Similar To 2001 Failed Plan
Read More

|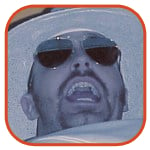 Posted by Patrick Snajder Categories: Domestic Policy, Editorials, US Economy, Videos, Wall Street,

We're bailing Thursday out with some videos. Sit back, listen, and we can explore inner and outer space together, forever.
"A working class hero is something to be."

Click to continue reading Werd: Bailout - Part Four
Read More

| Hicks on America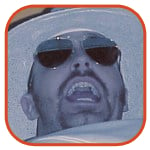 Posted by Patrick Snajder Categories: Business, Domestic Policy, Editorials, US Economy,

So the much belabored point of Part Two was that, in my opinion, we all realize that a bailout is needed.

There are some dissenters that would argue that no taxpayer money should rescue financial organizations or our American auto makers. But anyone that seriously supports this philosophy is following the terrible advice that pushed us into the Great Depression:

Even today, with an economy much less dependent on bank loans than it was in 1930, a wholesale failure of the banking system, together with an extended fall in prices, could have a devastating impact. The reason most economists discount this possibility is that they don't believe policymakers will make the same disastrous mistakes their predecessors made in the 1920s and 1930s, when the authorities stood by as the financial system imploded and withering deflation developed. [Full article here.]
The lesson learned from the Great Depression was that no government intervention at all is a sure-fire way to see the system collapse severely. There are many debates about what the government should specifically do, but all the debaters agree that doing nothing is the worst option of all. Nonetheless, many citizens seem to be opposed, in principle, to any bailouts at all that move taxpayer money towards rescuing banks or our automakers.

Click to continue reading Werd: Bailout - Part Three
Read More

| Portfolio's Economic Predictions for 2009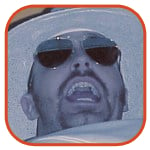 Posted by Patrick Snajder Categories: Domestic Policy, Editorials, US Economy, Wall Street,

I am not a master of finance, to say the very least. [You can find my full opinion on debt and credit here.]
While 80% of the freshman when I was a senior at the University of Richmond in 2000 would go on to earn a major or minor degree from our Business School, I never took a single class at the School, and only ever held disdain for those that did.
It should be no coincidence, then, that almost ten years later, I am still buried underneath school loans and have seen my best entrepreneurial ideas die quick deaths due to my ignorance in all areas involving money. My relationship to the American economy, to this point, has been adversarial: we both cared little for one another and worked towards the other's hopeful demise. But it is not with joy that I witness the economy's current unhealthy state, as its disappointment only furthers a lesser state of my personal economy. If the current American economy were to die, a part of my life would surely die with it.
Click to continue reading Werd: Bailout - Part Two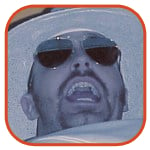 Posted by Patrick Snajder Categories: Domestic Policy, Editorials, Media, Taxes, US Economy, Wall Street,

In honor of Merriam-Webster's 2008 word of the year, bailout, we will focus this week's efforts of The Werd on the big story of the year.
To start the discussion, I will suggest these two great charts:
A Visual Guide to the Financial Crisis - Part One
A Visual Guide to the Financial Crisis - Part Two
Part One explains the many reasons for the financial crisis; Part Two suggests an alternative bailout that punishes those who benefitted from the bubbles without extracting social funds already marked for public programs such as social security or retirement funds (as the current bailouts do). This expert work shows how solutions to our problems are not beyond our ability, but merely beyond the imagination of our current leadership.
We'll dig in on Tuesday with my precious take.
BAILOUT SERIES
Bailout - Part One
Bailout - Part Two
Bailout - Part Three
Bailout - Part Four
Bailout - Part Five
Read More

| Merriam-Webster's 2008 Word of the Year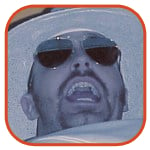 Posted by Patrick Snajder Categories: Business, Editorials, Humor, US Economy, Wall Street,

Where, precisely, is the line crossed that separates Robin Hood, the hero to the lower class, from Robin Hood, terrorist?
As usual, it seems to be a matter of perspective. If you were sending gilded coins to your dear mother by way of carriage to pay for her The Plague medicine and Robin Hood up and stole your ducats, surely you would see Hood as the terrorist. Even if the money Hood swiped was going to pay for the conspiracy to infect the lower class with The Plague, chances are that the sender would want Hood's head on a platter. I guess the overriding feeling is that if people take things that belong to you, you tend to want revenge or at least want to call them a thief, hoping that they will be prosecuted so you can get back the money that rightfully belongs to you.
But, if you are struggling to make ends meet as a cobbler and you can't afford your child's The Plague medicine, then when Hood arrives at your door with a burlap sack full of free money, surely you would sing his graces. Thanks to the beneficence of your green-suited savior, little Sally will live to see another day. So what if some highfalutin dingleberry lost the spending money for his elaborate vacation? Is his happiness more important than little Sally's health? From the viewpoint of the cobbler's eye: Hood is a hero.
All of us have either found ourselves in moments of Hood-worship or Hood-hate. If we follow the genealogy of the dollar bills in our own accounts, surely we will find some dollars buried in our past that have known thievery and charity. Some times our lives are subsidized for our benefit and some times we subsidize others for their benefit.
Click to continue reading Werd: Pirate - Part Three
Read More

| Ladhe burns his bridges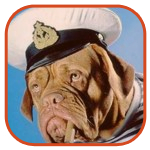 Posted by George Regal Categories: Business, US Economy,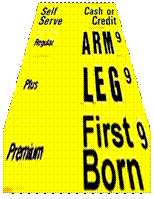 This issue was displaced somewhat by the current economic news, but it is still near and dear to our hearts because we feel it everyday! What's behind it? If you're tuning into the cable news channels you've probably heard that it's greedy oil companies, speculators (an upcoming topic), increased demand in India and China, or because we restrict drilling. Well, which is it?
As much as I hate to ruin a good myth, and this one is a gem, it's none of the above. Going back to my column on the Federal Reserve, we see that the FED lowered interest rates, and by keeping them there, money poured into the economy. Again, what happens when there are more dollars competing for the same number of (or, close to it) goods and services? Yep, prices rise. Gas prices have risen drastically, because oil prices have risen drastically, because the Federal Reserve has increased the money supply drastically
Click to continue reading Pain at the Gas Pump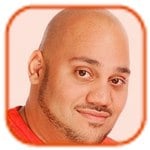 Posted by Andru Edwards Categories: Domestic Policy, Elections, Foreign Relations, Taxes, Videos,
Thanks to the wonders of the Internets, even those who weren't able to catch the debates when they aired live (as well as those who don't own TiVos) can still catch up on what exactly was said, without having to listen to the opinions of pundits and those in the media who may try to spin things.
We've got both of the dates that have happened thus far here for you. Above, the Vice Presidential debate between Joe Biden and Sarah Palin, originally from October 2. After the break we've got the first Presidential debate between Barack Obama and John McCain. That one took place on September 26 from the University of Mississippi in Oxford.
Click to continue reading Videos: 2008 Presidential Debates
© Gear Live Media, LLC. 2007 – User-posted content, unless source is quoted, is licensed under a Creative Commons Public Domain License. Gear Live graphics, logos, designs, page headers, button icons, videos, articles, blogs, forums, scripts and other service names are the trademarks of Gear Live Inc.