Posted by Dennis Velasco Categories: Domestic Policy, Editorials, Elections, History, US Economy, Wall Street,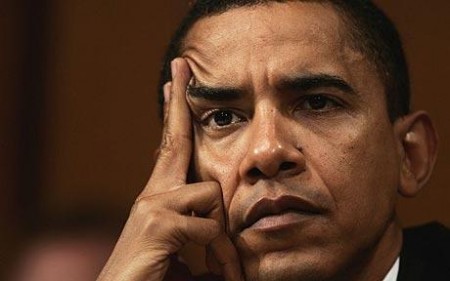 After enjoying a 63% approval rating after his 100 days in office, President Barack Obama's rating has dipped below 50% to 48% after his first 500 days in office. It's been a tougher road for Obama as his tenure as president continued, especially with polarizing issues such as economic bailouts, offshore drilling, and the big one, healthcare. While the stock market has slowly recovered, people still find themselves unemployed and obviously dissatisfied with the rate of speed the president is turning this around. So, how does Obama compare to previous presidents?
George W. Bush's approval rating stood 77 percent in late May 2002, just eight months after the September 11 attacks. Bill Clinton was at 51 percent in late May 1994. George H.W. Bush stood at 65 percent in May of 1990. Ronald Reagan's approval rating was at 45 percent in May of 1982. Jimmy Carter stood at 43 percent in May of 1978 and Richard Nixon was at 59 percent in May of 1970.
Luckily Obama's administration isn't judged only after 500 days, but they will need to start to win back the people's administration before they know it in order for a successful re-election in 2012.
Read More

| CNN Political Ticker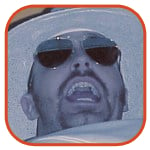 Posted by Patrick Snajder Categories: Editorials, Taxes, US Economy,

The history of the word "bailout" is spotty at best. My handy not-quite-the-real-OED has no etymological definition. Merriam-Webster, who chose "bailout" as the word of 2008, gives a lame definition with a general reference to the year 1951:
Date: 1951
: a rescue from financial distress
So I went to the vast Google books resources and noticed that bailout in 1951 referred to pilots, bailing out of their cockpits [see also, Popular Mechanics in 1947 and 1956].
But what does that have to do with finance?

Click to continue reading Werd: Bailout - Part Five
Read More

| 2008 Word of the Year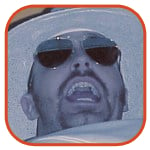 Posted by Patrick Snajder Categories: Domestic Policy, Editorials, US Economy, Videos, Wall Street,

We're bailing Thursday out with some videos. Sit back, listen, and we can explore inner and outer space together, forever.
"A working class hero is something to be."

Click to continue reading Werd: Bailout - Part Four
Read More

| Hicks on America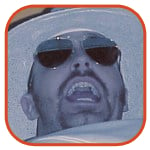 Posted by Patrick Snajder Categories: Business, Domestic Policy, Editorials, US Economy,

So the much belabored point of Part Two was that, in my opinion, we all realize that a bailout is needed.

There are some dissenters that would argue that no taxpayer money should rescue financial organizations or our American auto makers. But anyone that seriously supports this philosophy is following the terrible advice that pushed us into the Great Depression:

Even today, with an economy much less dependent on bank loans than it was in 1930, a wholesale failure of the banking system, together with an extended fall in prices, could have a devastating impact. The reason most economists discount this possibility is that they don't believe policymakers will make the same disastrous mistakes their predecessors made in the 1920s and 1930s, when the authorities stood by as the financial system imploded and withering deflation developed. [Full article here.]
The lesson learned from the Great Depression was that no government intervention at all is a sure-fire way to see the system collapse severely. There are many debates about what the government should specifically do, but all the debaters agree that doing nothing is the worst option of all. Nonetheless, many citizens seem to be opposed, in principle, to any bailouts at all that move taxpayer money towards rescuing banks or our automakers.

Click to continue reading Werd: Bailout - Part Three
Read More

| Portfolio's Economic Predictions for 2009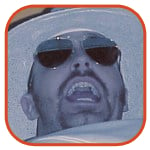 Posted by Patrick Snajder Categories: Domestic Policy, Editorials, US Economy, Wall Street,

I am not a master of finance, to say the very least. [You can find my full opinion on debt and credit here.]
While 80% of the freshman when I was a senior at the University of Richmond in 2000 would go on to earn a major or minor degree from our Business School, I never took a single class at the School, and only ever held disdain for those that did.
It should be no coincidence, then, that almost ten years later, I am still buried underneath school loans and have seen my best entrepreneurial ideas die quick deaths due to my ignorance in all areas involving money. My relationship to the American economy, to this point, has been adversarial: we both cared little for one another and worked towards the other's hopeful demise. But it is not with joy that I witness the economy's current unhealthy state, as its disappointment only furthers a lesser state of my personal economy. If the current American economy were to die, a part of my life would surely die with it.
Click to continue reading Werd: Bailout - Part Two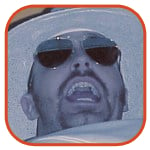 Posted by Patrick Snajder Categories: Domestic Policy, Editorials, Media, Taxes, US Economy, Wall Street,

In honor of Merriam-Webster's 2008 word of the year, bailout, we will focus this week's efforts of The Werd on the big story of the year.
To start the discussion, I will suggest these two great charts:
A Visual Guide to the Financial Crisis - Part One
A Visual Guide to the Financial Crisis - Part Two
Part One explains the many reasons for the financial crisis; Part Two suggests an alternative bailout that punishes those who benefitted from the bubbles without extracting social funds already marked for public programs such as social security or retirement funds (as the current bailouts do). This expert work shows how solutions to our problems are not beyond our ability, but merely beyond the imagination of our current leadership.
We'll dig in on Tuesday with my precious take.
BAILOUT SERIES
Bailout - Part One
Bailout - Part Two
Bailout - Part Three
Bailout - Part Four
Bailout - Part Five
Read More

| Merriam-Webster's 2008 Word of the Year
Posted by Sal Traina Categories: Editorials, Elections,
If Republican Presidential candidate John McCain losses the election, he deserves it. I know his new "gloves-off" approach is showing an effect, but I think it's too late. I've been disappointed in McCain the last few weeks.
I thought he showed good leadership by suspending his campaign and going to Washington to be a Senator, the job we pay him to do. I thought he showed good judgment by not supporting the original bailout plan, but it all went downhill from there.
Click to continue reading John McCain…Too Little, Too Late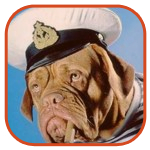 Posted by George Regal Categories: Editorials, Law, Site Features, US Economy, Wall Street,
According to President Bush this bailout is a good deal for Main Street. He assures us that the tax dollars invested will pay for themselves and then some. Oh really? That's the definition of a good investment. Well, if this is such a good investment why aren't private investors rushing in to snap up these assets and companies at bargain prices? Hint: Because they aren't good investments!
Adding the $700 billion to the rest of the actions taken recently (Bear Stearns, AIG, Fannie Mae and Freddie Mac, FHA rescue bill, and the rest) the total balloons to a whopping $1.8 trillion, and counting! Where is this money coming from? Unfortunately for us, it's coming out of thin air! Anytime the government spends more than it receives in tax revenue, they engage in deficit spending. This is accomplished by the Treasury Department auctioning Treasury Securities on the open market. These are the same securities that China has purchased to the tune of $2.2 trillion. With me so far?
Click to continue reading Big Trouble in Little Washington
Posted by Sal Traina Categories: US Economy, Videos, Wall Street,
He predicted this mess we're in now in 2003, almost three years before John McCain predicted it. Ron Paul is not my first choice for President, but he deserves way more credit than he gets. His strong suit is economics, and he could mop the floor with McCain and Obama on this subject.
On Sept. 10, 2003, U.S. Rep. Ron Paul, R-Texas, testified before House Financial Services Committee, which was holding hearings regarding special privileges extended to government sponsored enterprises (GSEs). Think Fannie Mae and Freddie Mac. In his testimony. Paul criticized such privileges in general and warned of the potential for disaster posed by government involvement with Fannie and Freddie specifically.
Click to continue reading Do People Give Ron Paul Enough Credit?
© Gear Live Media, LLC. 2007 – User-posted content, unless source is quoted, is licensed under a Creative Commons Public Domain License. Gear Live graphics, logos, designs, page headers, button icons, videos, articles, blogs, forums, scripts and other service names are the trademarks of Gear Live Inc.