Sunday November 23, 2008 3:07 pm
Barack Obama's First Hundred Days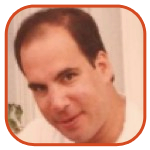 Tweet
Posted by Charles Mitri Categories: Domestic Policy, Editorials, Education, Foreign Policy, Foreign Relations, Taxes, US Economy, Wall Street, War,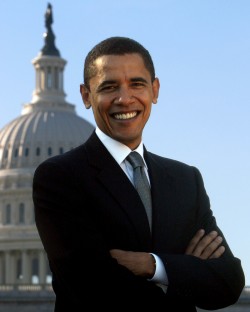 So… January 20, 2009, history takes its latest bow when President-Elect Barack Obama is sworn in as America's 44th Chief Executive. The fortunate ones lucky enough to secure Inauguration tickets will brave arctic temperatures as the rest of America watches this latest chapter in US history unfold on an ocean of televisions from Seattle to the Florida Keys.
January 21, 2009 will mark the real onset of what might be called the Altering Era. That's the day the President-Elect enters the Oval Office and starts work on a world of problems. What follows is a best guess at what to expect from Barack's first hundred days in office.
1) The Economy
The latest news from Capitol Hill is the Big Three's attempts to secure a federal bail out package. Uh huh, we've all heard that tune. The American car industry has been on the skids for quite some time, churning out gas guzzlers while car buyers are defecting to Japanese competitors. While the American car industry is an integral part of the Gross Domestic Product, for once House Representatives aren't buying their sob story. Congress wants Detroit to come up with a plan to design and build more hybrids. Look for GM, Ford, and Chrysler to fashion a plan that appeases federal bean counters in order to secure a short-term loan. Unlike previous handouts, the legislature will be keeping close financial tabs, as the car industry attempts to dig itself out of a deep fiscal hole. Wall Street and the bank industry will also be subject to close scrutiny if not further legislation. To borrow an Obama line, they just don't get it.
2) Employment and Education
The first order of business is to bring jobs back into the country. That sounds the death knell for companies who receive tax breaks by outsourcing jobs. Companies who train and hire American workers will be on the receiving end of some nice fat tax breaks, grants, and low interest loans. Obama has been consulting with top business moguls, but no plans have surfaced. Education will play a key role in the new Corporate America. Workers will have to be re-trained to compete in the global economy. Education majors and students majoring in health sciences will get favorable treatment for grants and scholarships.
3) Housing
The current mortgage crisis has many banks and homeowners scrambling for cover. The current administration has laid the groundwork to rescue some homeowners facing foreclosure. As usual, the George Bush team is locking the stable after the horses have broken out. Obama will need to act swiftly and will probably urge the Democratic-controlled Congress to authorize the release of emergency funds. A second package could become part of the incentive bill due to be enacted early in 2009.
4) The Iraqi Police Action
This one is a no-brainer. After meeting with the Joint Chiefs of Staff, the first troops will be rotated Stateside by Easter with gradual troop withdrawals over the next 16 months.
5) Taxes
For folks earning over $250K, the party's over. The majority of working class families and individuals will get a much needed tax break as Obama revises the tax code and puts an end to trickle down economics and tax breaks for the affluent.
For those who view these ideas as wishful thinking—point taken. Until the President-Elect walks into the Oval Office, all these points are conjecture. Obama took voters by storm and in the process picked up many disgruntled Republicans, moderates, and independents on the basis of his ideas. Was it just rhetoric? Time will tell.
© Gear Live Media, LLC. 2007 – User-posted content, unless source is quoted, is licensed under a Creative Commons Public Domain License. Gear Live graphics, logos, designs, page headers, button icons, videos, articles, blogs, forums, scripts and other service names are the trademarks of Gear Live Inc.