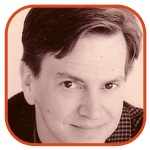 Tweet
Posted by Tom Mason Categories: Editorials, Independent
It's rare to find an editorial job at a comic book publisher posted on the internet. Lots of comic book jobs in editorial go to insiders and word spreads out to people in the industry. But there's an editor-in-chief job at a comic book company that could be looking for a person just like you.
Medikidz is a health-based comic book company that uses comics to "explain medical conditions to young people in a way they can easily understand." Based in the U.K., Medikidz has distributed 1.5 million comics in 40 countries, so they're a pretty good-sized company.
As editor-in-chief, you'll be "responsible for the overall quality and content" of their comics, set editorial policy, make final deciisons on content and manage all editorial staff and budget. You gotta have team management experience, that includes a knowledge of editing.
Read More

| Editor In Chief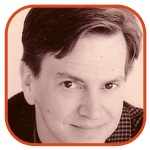 Tweet
Posted by Tom Mason Categories: Editorials, Movies, Television, Independent, Marvel Comics
Here are my picks for Oscar night: Nobody named Oscar will actually win anything.
So let's see what the internets are yapping about:
You can tell that something's brewing when creators start to go a bit public with payment problems at publishers. Bleeding Cool reported on two this week.
Cartoonist Lew Stringer finds there's a lot to like about the new one-shot The Clock Strikes, a noirish adventure set in the 1930s that revives an old comic book character.
Longbox Graveyard tackles the news. Sure, it's news from blogger Paul O'Connor, but it's all good news.
Novelist and comic book writer Victor Gischler (The Deputy) hopes you'll pick up his latest: the X-Men: FF hardcover.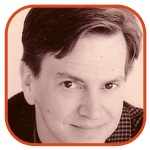 Tweet
Posted by Tom Mason Categories: Editorials, Independent
The medically-themed comic book company, Medikidz, is looking for an Art Editor.
But what's Medikidz, you ask? It's "a fast-expanding multimedia company set up to explain medicine to children in a way they can understand."
That way, happens to be through comic books, and they've got an "endorsement from Archbishop Desmond Tutu, as well as leading health specialists" to prove it.
Medikidz "aims to address the current paucity of medical information available to children, by explaining disease pathophysiology and pharmacology in a fun, exciting and novel way."
Read More

| Medikidz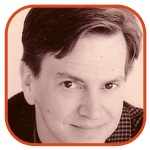 Tweet
Posted by Tom Mason Categories: Editorials, Movies, DC Comics, Independent
As many of you already know, I love the Craigslist as the perfect opportunity to find the oddest of comic book jobs.
And here's one now: in Philadelphia, the comic book publisher Zenescope is looking for an actress to portray Alice in Wonderland.
Manga translators are needed in San Francisco.
A "multimedia company" wants to share a booth with you at Comic Con International this year.
A "comic book style film" needs female actresses for $100 a day.
Remember Nick Cuti's Moonchild character? Someone's acquired the audio rights and is looking for a model who looks as much like her as humanly possible.
MackVision Entertainment needs an intern for their new Motion Comics series.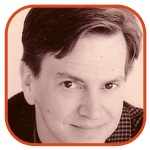 Tweet
Posted by Tom Mason Categories: Editorials, Interviews, Video Games, DC Comics, Independent, Marvel Comics
Last weekend in January, last weekend before the Super Bowl, which means there's really nothing on TV this weekend. Fortunately, the internets provide:
Neal Adams is gunning for Marvel on behalf of Jack Kirby.
The Comic Book Insider is the new podcast from comic book writer and former DC Comics editor Brian Augustyn.
James Bond vs. Batman: Now there's a team-up I'd really like to see. The HMSS blog looks at how both heroes have had to adapt to changing times.
One of my favorite movie blogs, Flick Attack, looks at an old film written by veteran DC writer Arnold Drake (Deadman; The Doom Patrol): The Flesh Eaters.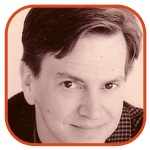 Tweet
Posted by Tom Mason Categories: Editorials, Independent
It's "The Super-Hero Housewives Of Gotham City!"
Ever since Astro City and Powers, I've loved super-hero comics that fiddle around with the standard tropes of television drama.
Take a medical, cop, reality show format and apply it to the cape crowd. I'm always going to give something like that a look.
That's why I'm also a fan of Batton Lash's Supernatural Law - it's like L.A. Law, but with monsters and supernatural goings-on. I like creators who think like that.
Now in March from Boom! Studios comes Supurbia #1 by writer Grace Randolph (Marvel's Nation-X) and a new artist Russell Dauterman.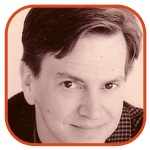 Tweet
Posted by Tom Mason Categories: Editorials, Movies, Independent
This was posted by WaRP Graphics employee "Wendy Masque," on Elfquest's official Facebook page:
"After close to four years of suspense - and longer than four years of your much-appreciated interest and support - the word has come down from Warner Bros. And the word is 'no.' Their simple explanation is that they don't want to compete with The Hobbit. This was a possibility, among several, that we were prepared for. It is a relief, at last, to know."
Sad news for fans.
Movie studios make similarly-themed competing movies all the time (Armageddon and Deep Impact, anyone?) so that can't be the real reason. In fact, it sounds like movie studio bs.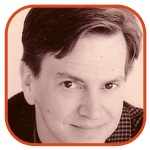 Tweet
Posted by Tom Mason Categories: Editorials, Independent
Creator Jim Starlin just posted this on Facebook, so I'm believing it to be fair game.
It's a piece from an original illustrated novel that he's currently working on. He'll reveal more details as his plans are finalized, but for now I think one word will suffice: Want!
[Artwork: Mindgames by and © Jim Starlin]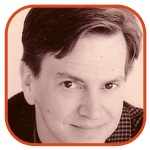 Tweet
Posted by Tom Mason Categories: Editorials, Reviews, DC Comics, Independent, Marvel Comics
Welcome to the weekend! Let's see what the internets hold for us!
Tom Spurgeon at The Comics Reporter speaks out against SOPA, the Stop Online Piracy Act. It really is a terrible bill that does more harm than good and Tom makes a strong case to do everything you can to stop it from being passed.
Mark Evanier doesn't like the proposed law either.
If you're an aspiring fantasy/sci-fi writer, the Clarion Workshop is accepting applications, according to Boing Boing. You can find a list of Clarion alumni here.
And award-winning sf writer John Scalzi provides even more details and words of encouragement about Clarion.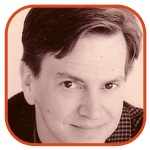 Tweet
Posted by Tom Mason Categories: Editorials, Reviews, Independent
"It should not be forgotten that nearly all thoughts of Peanuts, especially by those who love it, are viewed through the rose tinted bifocals of nostalgia. This was a good comic strip and it certainly had a following, but it wasn't Watchmen."
-- Ryan K Lindsay
Wikipedia: "At its peak, Peanuts ran in over 2,600 newspapers, with a readership of 355 million in 75 countries, and was translated into 21 languages. It helped to cement the four-panel gag strip as the standard in the United States, and together with its merchandise earned Schulz more than $1 billion. Reprints of the strip are still syndicated and run in almost every U.S. newspaper."
Thank goodness it wasn't Watchmen! [I have my copy of Peanuts #1 and will post a review shortly.]
Be sure to check out our other notable quotes!
[Artwork: Peanuts #1 from kaboom!]
Read More

| Comic Book Resources

© Gear Live Inc. – User-posted content, unless source is quoted, is licensed under a Creative Commons Public Domain License. Gear Live graphics, logos, designs, page headers, button icons, videos, articles, blogs, forums, scripts and other service names are the trademarks of Gear Live Inc.