Find Our Latest Video Reviews on YouTube!
If you want to stay on top of all of our video reviews of the latest tech, be sure to check out and subscribe to the Gear Live YouTube channel, hosted by Andru Edwards! It's free!

Tweet
Posted by Kristin Wenzel Categories: Misc. Tech,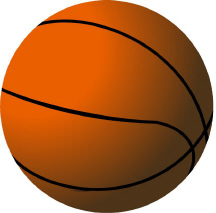 New technology may level the playing field, or more accurately, the court, making sure that hoop dreams (or even just a back-yard game of one-on-one) are pleasures no longer reserved for those with good vision.
Ultra-lightweight sound-emitting devices embedded in the ball and placed on the backboard allow blind and visually impaired players to shoot hoops with more independence, since they can hear the location of the ball and the basket. The prototype isn't perfect, but shows quite a bit of promise in opening up the world of sports to anyone who wants to play.
Read More

| LiveScience.com

Tweet
Posted by Kristin Wenzel Categories: Corporate News, Software,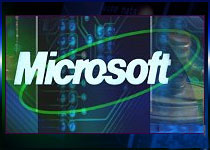 Last March, the European Union's Antitrust Regulators slapped Microsoft with a whopping $624,000,000.00 fine (that's 624 million United States Dollars – and that ain't chump change!) for using their market-dominating Windows software "abusively" to lock out competition in the EU. Additionally, the Redmond, WA based software giant was forced to share their source code selectively with rivals to encourage competition.
EU antitrust chief Neelie Kroes said last week she wants to take stock of the situation by Wednesday and could move to impose sanctions on noncompliance soon afterward if she is not satisfied with the concessions. The EU has within its rights the possibility to fine Microsoft up to 5 percent of its daily global sales for each day that a decision is not applied to its satisfaction.
In other words, Microsoft will be subject to huge fines and penalties if, by Wednesday, 01 June 2005, there aren't more concessions made in favor of the competition in Europe. Microsoft has yet to reach a compromise as the deadline looms nearer, and the EU threatens sanctions and punishment that could be as steep as 5% of Microsoft's global daily sales for each day that passes after the deadline, before an agreement is reached. And that really isn't chump change.
Microsoft EU Antitrust Case

| KOMO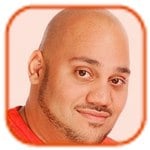 Tweet
Posted by Andru Edwards -
Categories: News,
Intel announced the launch of its new Pentium D dual-core processor, as well as the accompanying 945 chipset, this past Thursday. During the launch, Intel failed to talk about the new digital rights management technology featured in the new platform. This is really the beginning of the trusted computing (TC) age. TC is basically DRM at the processor level rather than in software. TC will make it much harder for you to run unlicensed software. In the first version of TC, pirate software could be detected and deleted remotely. The plus here is that if you run a business where you distribute shareware which has an expiration date - try before you buy - you now have the opportunity to greatly reduce the instances of your material being pirated.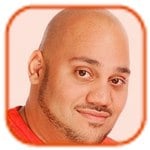 Tweet
Posted by Andru Edwards -
Categories: Planning,
What is kakorrhaphiophobia? Aside from being a word that is near impossible to pronounce correctly, it happens to be a morbid fear of failure. One of the things about starting a business on the Internet is that since the medium is still relatively new, and Internet users can be fickle, there is a lot of risk involved. Once you get started there will be so many things you will need to do to keep things afloat depending on what type of business you are choosing to run. The thing is, you really should expect to fail in certain aspects of your business at least once. The following article takes a look at a few key areas in which you should not only expect to fail in at some point, but how to learn from it and use it to your advantage in the future.

Read More

| SitePoint
Tweet
Posted by Troy Categories: Video Games,

Noted by EGM, France's Bibliothèque nationale de France allows a person with a cellphone to literally call the building and play a few classic games: Tetris, Pong, Breakout, and Pac-Man. Anyone standing in front of the building (during certain unknown times of the year according to EGM) can play one of those games by calling the building. The building-sized version of Pong even has support for two cellphone players. Suddenly my big screen TV doesn't seem so cool.
Read More

| Project Blinkenlights
Tweet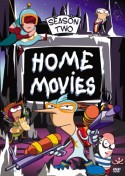 Any Home Movies fans out there? Just a heads up to those not in the know - the second season of this amazing cartoon hits store shelves this Tuesday. Look it up.
Read More

| Amazon
Tweet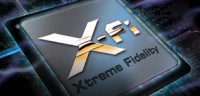 Demonstrated at E3 2005, the X-Fi Xtreme Fidelity Audio Processor is capable of upconverting 16-bit audio to 24-bit audio. According to Chris Roper of IGN, who was able to listen to a demonstration, it's able to convert all kinds of audio back into their original 24-bit/96 KHz masters. Looks like Creative has another product to attract audiophiles and possibly the general consumer - sounds good to me.
Read More

| IGN Gear
Tweet
Posted by Troy Categories: Corporate News, Music,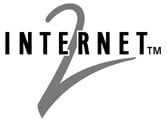 Proving that no one is safe, the RIAA is once again going after Internet2 users. Described as a second-generation network serving universities and research institutes, Internet2 is the means by which students have illegally shared music with the i2hub program. The RIAA is filing lawsuits against 91 students from Berkeley to Harvard.
Read More

| Internet News
Tweet
Posted by Charles Leake Categories: Strategy,
The other day we brought you our interview with Mark Rosewater, Head Designer of Magic: The Gathering and Head of Magic Research and Development. Today we bring you the next installment of Magic love in our interview with professional player Sam Gomersall and give you some insight into why people dedicate their lives to the game of Magic: the Gathering.
Click to continue reading E3 Interview: Sam Gomersall, Professional Magic Player

Tweet
Posted by Jesse Easley Categories: First Person Shooters, PC,
Ubisoft has announced a sequel to the hit PC game Far Cry, titled Far Cry Instincts. The game story is pretty basic from what we've been told so far. Basically, it's your job to survive the wilderness and take out mercenaries using every tactic and skill you know. The following bulletpoints about the game are quoted from Ubisoft's press release:
It's open season in a 100% open environment: Do whatever it takes to exterminate the mercenaries in any situation. Take cover in the undergrowth, set traps, kill by stealth, battle from extreme long range and gun-mounted vehicles and fight in close quarters or through the wilds of the island.
A real arsenal: Plunder an arsenal of responsive, realistic weapons and vehicles including ATVs, gunboats, hang gliders and much more. Turn the mercenaries' stockpile into the instruments of their own destruction.
Unleash your predatory skills: Survive the furious and inhospitable wilderness by unveiling your true nature: develop your vision, track the enemy's scent and become faster and stronger.
F.A.R. AI: Outsmart the mercenaries' complex Full Action Response AI. Snipers, stalkers, scouts, and grenadiers react to your tactics with coordinated strikes from all angles, distances and terrains.
Create your own shooter's paradise: The battle continues with deep multiplayer and level editor features. Build custom maps in real time, upload them via Live Console Systems and stage ultimate deathmatches against your friends.
The game is scheduled to be released Fall 2005.
© Gear Live Inc. – User-posted content, unless source is quoted, is licensed under a Creative Commons Public Domain License. Gear Live graphics, logos, designs, page headers, button icons, videos, articles, blogs, forums, scripts and other service names are the trademarks of Gear Live Inc.