Find Our Latest Video Reviews on YouTube!
If you want to stay on top of all of our video reviews of the latest tech, be sure to check out and subscribe to the Gear Live YouTube channel, hosted by Andru Edwards! It's free!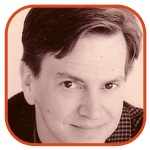 Tweet
Posted by Tom Mason Categories: Editorials, Independent,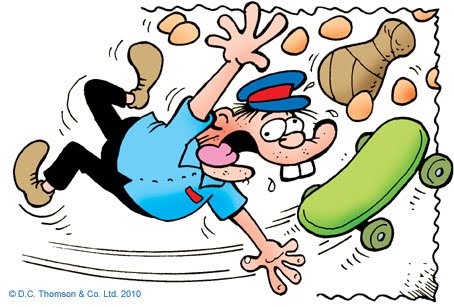 British cartoonist Lew Stringer (cartoonist for The Dandy) brings news of a new charity comic book "to help victims of the terrible recent, and ongoing, disasters in New Zealand and Japan."
Contributors already include Si Spencer & Glyn Dillon, Darick Robertson, Nick Abadzis, Peter Hogan & Adrian Bamforth, PJ Holden, Martin Eden, William Simpson, Cornelius Stone, Donna Barr and Lew Stringer.
Click the link for more details.
[Artwork: Postman Prat by Lew Stringer, © DC Thomson]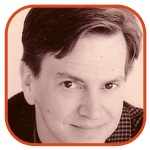 Tweet
Posted by Tom Mason Categories: Editorials, Independent,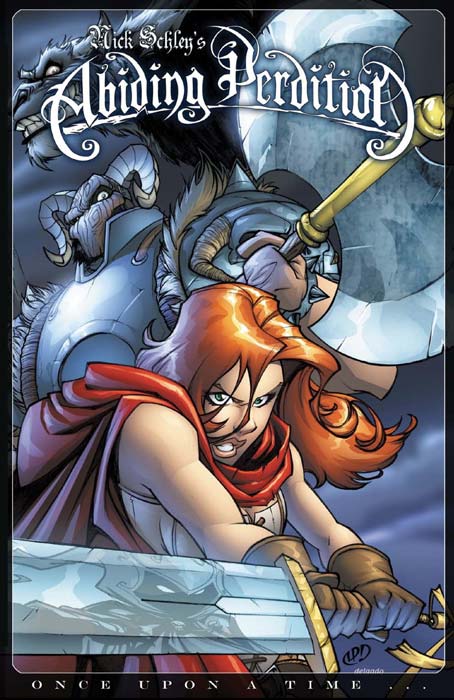 It's time to visit my favorite place that isn't in front of the TV: Craigslist. Let's see who's hiring:
Heroic Publishing in Long Beach, California is looking for an assistant for a couple of days each week.
A female model is needed for a superhero photo shoot "for a comic book project for class."
A live-action comic book movie needs an actor to play the villain. "Any stage fighting, martial arts, and certainly any acting background is preferential but not absolutely necessary."
1821 Comics in Los Angeles is on the hunt for interns. They're doing the Romeo And Juliet: The War graphic novel with Stan Lee.
A "Comic Book Group" based in New York is looking for the full run of comic book freelancers: pencillers, inkers, colorists, letterers.
Good luck, job seekers!
[Artwork: Abiding Perdition from 1821 Studios]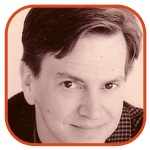 Tweet
Posted by Tom Mason Categories: Editorials, Independent,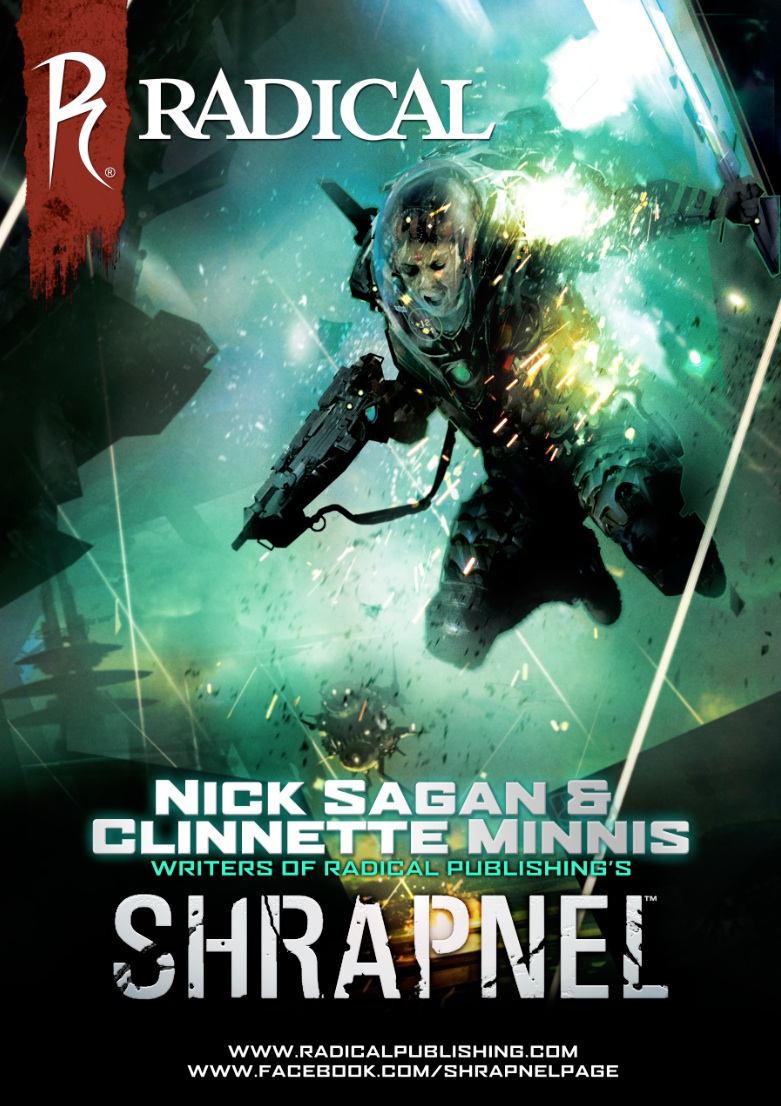 Heads up, Los Angeles!
The publishers of Shrapnel and Lords Of Misrule and Hercules, Radical Studios, is looking for a Director of Retail Marketing to "manage, build and grow our retail merchandising business."

You'll report directly to the Chief Marketing Officer and "will be a key contributor on the Radical Studios marketing and sales team."

Lots of fun stuff involved in that position: retail marketing strategies, point-of-purchase displays, social media and email programs with retailers. Plus trying to keep editorial, creative and sales people from getting up in everyone's grill.

You'll need an understanding of the mass market retail biz (both the big box and bookstore models), as well as knowledge of the direct market.

Radical has a nice spread at Comic Con International at San Diego so you'll most likely join in the fun at your boss' expense.

That way, if you land this job, you can buy me a drink.

[Artwork: Shrapnel, from Radical Publishing]
Read More

| Craigslist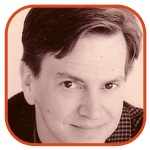 Tweet
Posted by Tom Mason Categories: Editorials, Reviews, Independent,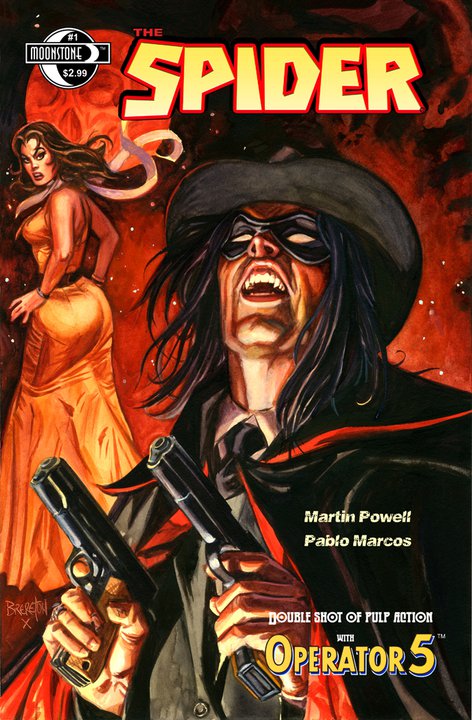 Before The Punisher, before Batman, even before Superman, there was The Spider, Master of Men. The classic pulp hero was created in 1933 by Harry Steeger (co-founder of Popular Publications) to compete with the other pulp crime-fighter, Street & Smith's The Shadow.
Now, here it is 70 + years later and The Spider is back, now as a comic book character in his first ongoing series, courtesy of award-winning writer Martin Powell and artist Pablo Marcos. The cover is by Dan Brereton (The Nocturnals), and the interior coloring is by Jay Piscopo.
The Spider #1 debuts this week from Moonstone Books as part of their ""Return of the Originals" publishing program.
Here's the Moonstone pitch: "There was no escape for Nita Van Sloan, abducted by a horde of inhuman monstrosities, doomed to become the victim of a diabolical experiment. The Spider, Master of Men, strikes back with a vengeance, fighting alone against the brutally brilliant creator of the Frankenstein Legion, in a desperate race against time to save the only woman who shares his darkest secrets!"
Click to continue reading The Spider #1: Martin Powell & Pablo Marcos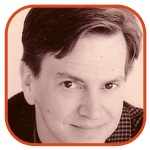 Tweet
Posted by Tom Mason Categories: Editorials, Reviews, Dark Horse Comics, Independent,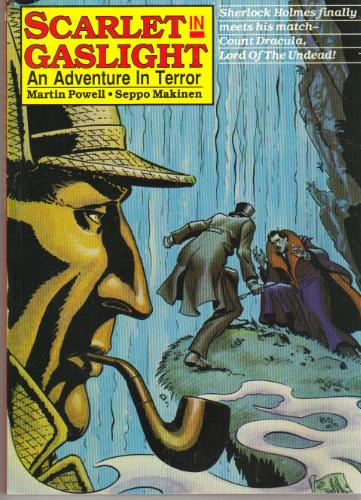 Back in the day, one of the comic books that I was peripherally involved with was Scarlet In Gaslight, a Sherlock Holmes & Dracula mini-series. And I'll clarify that right away by saying that I had nothing to do with its creation.
It was created and written by Martin Powell, and illustrated by Seppo Makinen and after it was acquired by Malibu Comics for its Eternity imprint, it was edited by Chris Ulm. My role was limited to reading the issues as the original art came in. Ulm would drop it off on my desk and say, "You gotta read this." I was later the art director for the first collected edition.
Malibu was a creator-owned publisher back in those days, and the rights to Scarlet In Gaslight were held by the creators. In the years since its original publication, Martin has done an excellent job of keeping the collected edition in print. Its last edition is sold out, but the good news is that it's coming back, along with other Martin-based projects.
Click to continue reading Scarlet In Gaslight Is Back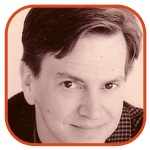 Tweet
Posted by Tom Mason Categories: Editorials, Independent,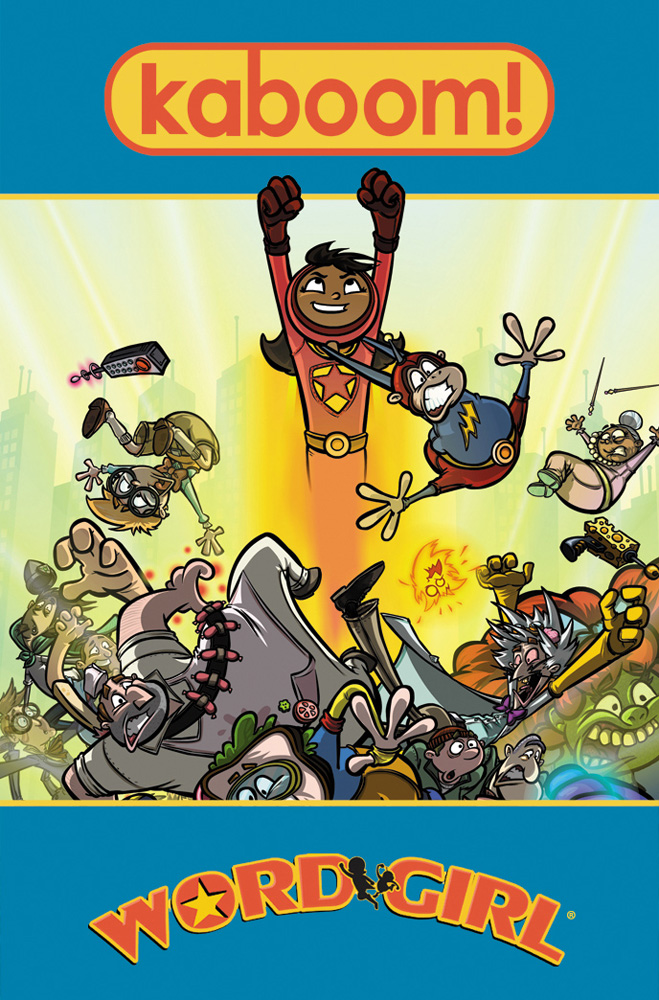 So far, so good. Following the loss of its Pixar titles, Boom! Kids has rebranded itself as Kaboom! and outlined a number of its upcoming titles in a series of tease posts on the internet in the past week or so.

The curent line-up will feature Word Girl, based on the PBS animated series (newsstand readers and iPad owners will love this), a new Roger Langridge series called Snarked, a Star Wars parody (always a good bet) called Space Warped (which is a translated French series that someone will go in and rework all the French-specific jokes to tap into US nerd culture.

Best of all is a new Peanuts project that had keyboards smoking as the legion of armchair detectives tried to guess what it was: New? Reprints? Ultimate Peanuts by Mark Millar, oh please, internet, tell me!

Turns out it's a new adaptation of a new Peanuts animated movie called Happiness Is A Warm Blanket Charlie Brown, which Warners Home video will release this month.
Click to continue reading Boom! Goes! Kaboom!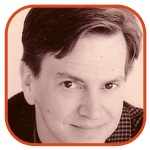 Tweet
Posted by Tom Mason Categories: Editorials, Reviews, Independent,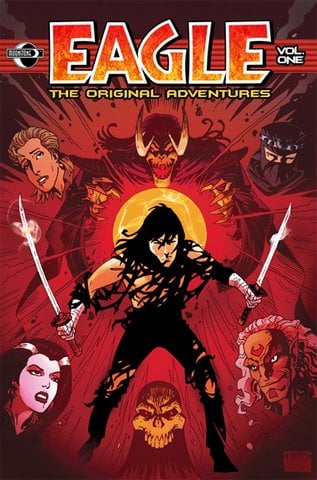 Back in the go-go 1980s there were a number of creators who jumped into the direct market with their own comic books, spurred on by a low barrier to entry, an open marketplace and a burst of energy and talent. And the ability to own and control the rights to their creations.
One of the very best of that bunch was Eagle by Jack Herman, Neil Vokes and Rich Rankin.
Now, Moonstone Books is releasing the first collection of this black-and-white classic in a deluxe edition trade paperback.
Moonstone's PR describes the series as "Lone Wolf And Cub meets Blade Runner" and I'd say that's pretty on the mark. Eagle is supernatural adventure with swords. Even if I weren't already a fan of the original series, I'd pick it up based on that alone.
This volume collects the first six issues and offers up a preview of the new series that the guys have in development. Neil and Co. have tossed in some extras here too: a cover gallery, concept sketches, and "editorial pieces from the creative team and artists that were inspired" by Eagle.
Eagle: The Original Adventures TPB Vol. 1 is a whopper, weighing in at 200 pages for just $16.95. That's a bargain for this kind of comic, and its success will pave the way for the rest of the series.
[Artwork: Eagle: The Original Adventures TPB Vol. 1 cover by Neil Vokes]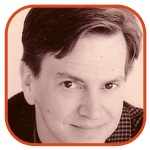 Tweet
Posted by Tom Mason Categories: Editorials, Movies, Independent,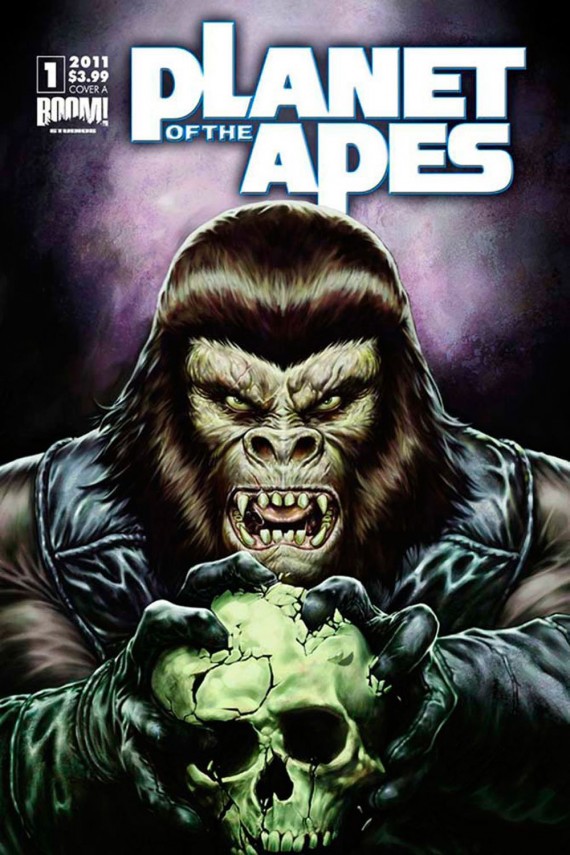 "Someone must always publish Planet of the Apes comic books."
The Lawgiver, citing Obscure Ape Law

Boom! Studios has become the latest publisher to acquire the Planet Of The Apes license allowing them to monkey around with new comic book adventures.

Excellent!

From Farscape to The Muppet Show, Boom! has proved over and over that they know how to make good licensed comics so I'm looking forward to whatever comes out. They're tying the new title into the continuity of the five classic films, so for Ape-nuts like me, I couldn't be happier.

The new series will be written by Daryl Gregory and illustrated by Carlos Magno.

In an long-ago world, I was the editor on Malibu Comics' versions of Planet Of The Apes and it was a very fun time for me - I turned a number of talented creators loose on the books and for the couple of years we had the license, they did everything from a traditional in-continuity take to dressing up the Apes in leather and putting them on motorcycles. Good times.
Click to continue reading BOOM! Goes Planet Of The Apes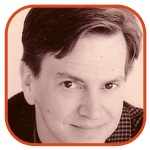 Tweet
Posted by Tom Mason Categories: Reviews, Dark Horse Comics, IDW Publishing, Independent,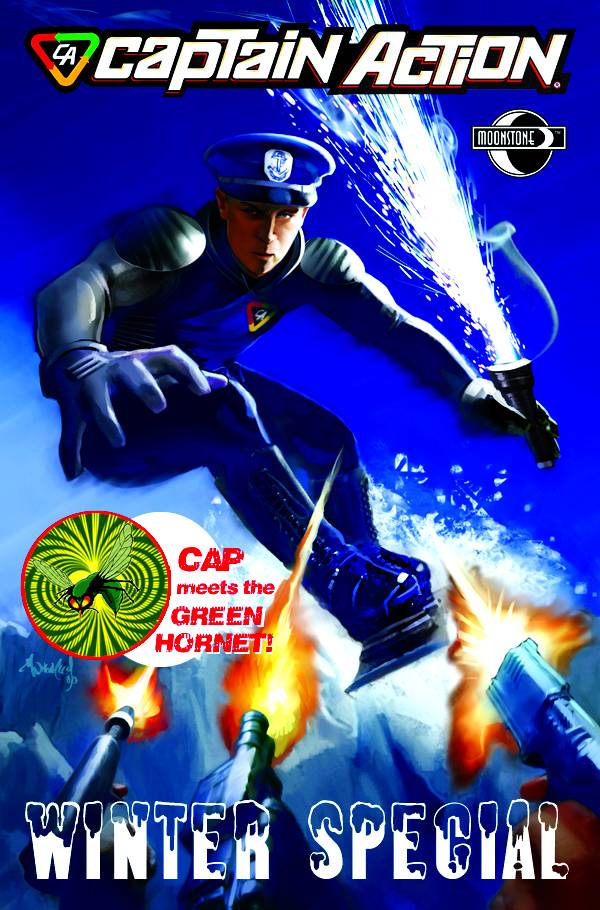 Beau Smith and Eduardo Barreto make a great comic book team, a kind of one-two punch of writing and art. Of course, you already know this if you've put down some cash for Cobb: Off The Leash (IDW) or their recent graphic novel, Wynonna Earp: The Yeti Wars (also IDW).
They're back at it again with Moonstone Books' latest Captain Action title, Captain Action Winter Special. Beau and Eduardo have teamed up for a Captain Action Classified story called "White Lies."
Beau wrote it, and Eduardo illustrated and colored it. In this 13-page extravaganza, the Captain mixes it up with spies, commies, a Yeti (they make great villains, and Eduardo draws an impressively dangerous one), and a traitorous gal.
As always with Beau and Eduardo, the dialogue pops and the action never lets up. They make Captain Action a real man of action, a James Bondian character who rocks the blue jumpsuit and Captain's hat. There's another story in this issue, too, where Cap meets the Green Hornet (not Seth Rogen). But "come for the Beau/Eduardo, and stay for the GH."
Click to continue reading Captain Action Winter Special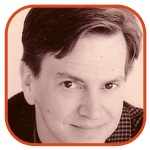 Tweet
Posted by Tom Mason Categories: Editorials, Interviews, Movies, Reviews, DC Comics, Dynamic Forces, Independent,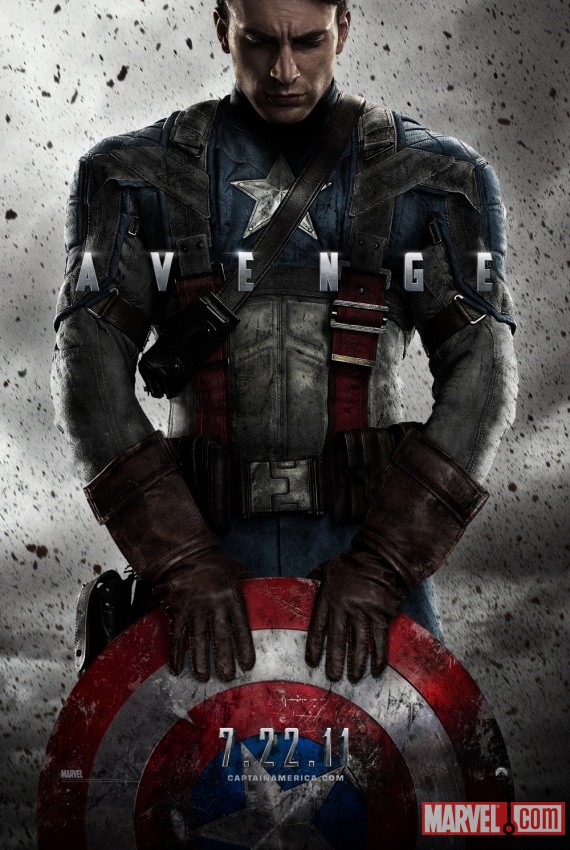 The new teaser image for the upcoming Captain America movie is out. Looks like the art director grew up reading Image Comics. Now let's see what you can read:

Heroes: Robin Brenner at Early Word, a site for librarians, has a rundown on superhero graphic novels. "Superheroes For The Uninitiated" focuses on the big names from the MU and the DCU, but she promises a future installment that goes outside Marvel and DC.

Bat: It's been Bat-Week at Tor.com all week. If you've missed it, it's all still there in all its Bat-goodness. Nick Abadzis is there and so is Gotham City: 14 Miles editor Jim Beard.

British: Beano artist Lew Stringer has news of a new, independent graphic novel from England called Armageddon Patrol, a "what if" that poses the question "what if super-heroes fought the Vietnam War?" I gotta get one of these.
Click to continue reading Weekend Reading: Batman, Doctor Who And Captain America
© Gear Live Inc. – User-posted content, unless source is quoted, is licensed under a Creative Commons Public Domain License. Gear Live graphics, logos, designs, page headers, button icons, videos, articles, blogs, forums, scripts and other service names are the trademarks of Gear Live Inc.