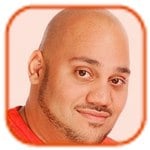 Tweet
Posted by Andru Edwards -
Categories: Productivity, iPad Apps, Sales, Above $10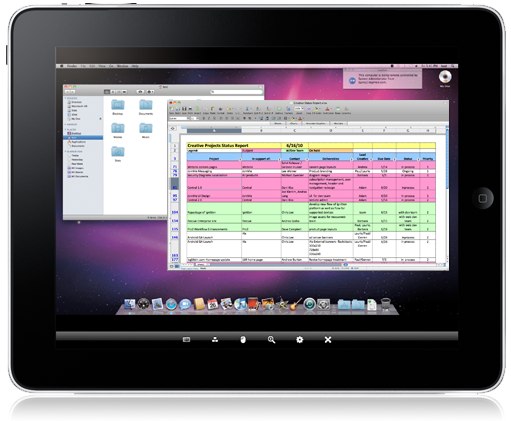 Real quick, we wanted to let you guys know that LogMeIn Ignition for iPhone and iPad is on sale today. The app, which lets you control your PC or Mac remotely from your iPhone, iPod touch, and iPad, normally costs $29.99--one of the more expensive apps out there. However, for the next 24 hours, you can grab it for $19.99, 33% off.
Read More

| LogMeIn Ignition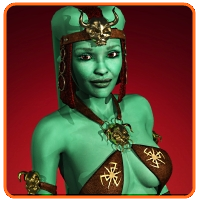 Tweet
Posted by Patrick Lambert Categories: News, iPad Apps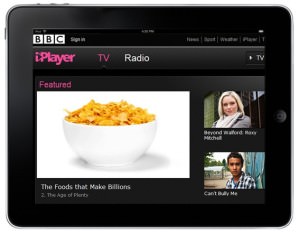 When the BBC launched it's iPlayer service, a way for people to listen to shows from the BBC radio and TV stations from the past 7 days, it was hailed as a great step forward. With more than 139 million requests in October, it's currently the largest VoD service in the UK, comparable in scope with Hulu in the US. Unfortunately, the iPlayer service has been limited to UK citizens only. Now, the BBC has announced that it's coming to the US with a subscription based model, initially as an iPad app. The iPlayer app will allow people to watch popular BBC shows on demand like Dr Who. So far, the only way people outside of the UK has been able to get some of the BBC shows was through third party services like iTunes, or from networks who bought the rights to redistribute shows on their channels. Now, a single app will allow the BBC to provide that content directly to users for a monthly fee. The service should be live at some point next year.
Read More

| PaidContent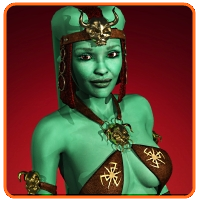 Tweet
Posted by Patrick Lambert Categories: News, iPad Apps, $2.99, Free Apps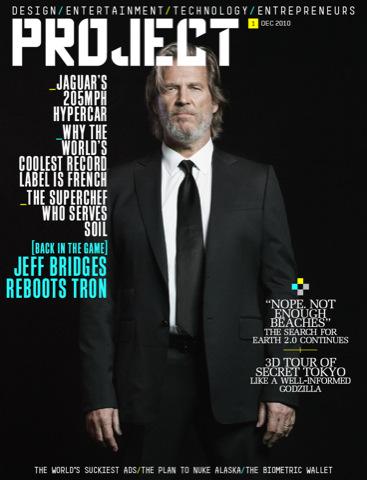 Richard Branson and Virgin have released Project, which is now available in the App Store for iPad devices running the latest version of iOS. Managing to beat News Corp and their upcoming periodical The Daily, Virgin promotes their magazine as "a revolutionary multimedia magazine built specially for your iPad – packed with international culture, entertainment, design, business and travel." While the app itself is free, each magazine will cost you $2.99, and comes out once a month.
The magazine itself looks similar to other magazines available for the iPad, with multiple navigation options that take advantage of the device, although it includes more multimedia components. Each section starts with a video presentation, there's interactive images, sounds, and other little extras. Note that the magazine also has ads in it. Techcrunch made a video overview for it which shows it off pretty well. The app does come with a preview by itself, so check it out in the App Store.
Read More

| Project Magazine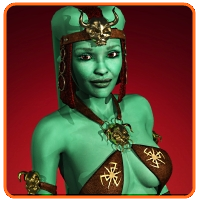 Tweet
Posted by Patrick Lambert Categories: Games, iPad Apps, Reviews, $0.99, $1.99
After a high hype and anticipation level, iD Software's Rage game called Mutant Bash TV finally hit the App Store this week. The creators of the original Doom and Quake games showcased the full Rage for consoles many times in the past, and promised to provide a graphically rich companion for the iPhone. Now that the game is out, is it worthy of all that wait?
First, the game is available in two different versions. Yet, unlike most apps, they aren't limited to iPhone and iPad. Both apps are universal, with the difference being the quality of textures. Rage, at $0.99, has regular graphics, while Rage HD, at $1.99, has high definition graphics, and is aimed at iPhone 4 and the iPad. This is a fairly large app, weighing in at over 700 MB, so it may take a while to download.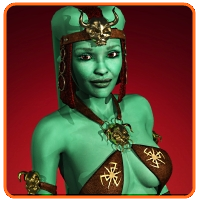 Tweet
Posted by Patrick Lambert Categories: News, Editorials, iPad Apps, Free Apps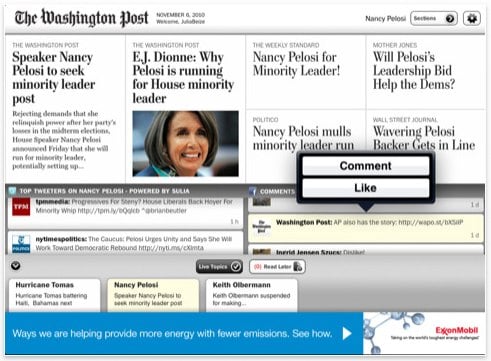 This week, the Washington Post is the latest of the big, well known newspapers to add itself to the growing list of digital apps available on the iPad, alongside other well known names like the New York Times, the Wall Street Journal, Globe and Mail, The Times and more. But are these worth your time? Do they replace their paper versions, and do they deliver a good value for the price?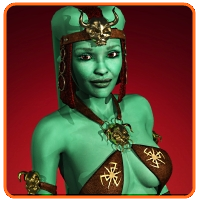 Tweet
Posted by Patrick Lambert Categories: Games, iPad Apps, Reviews, Free Apps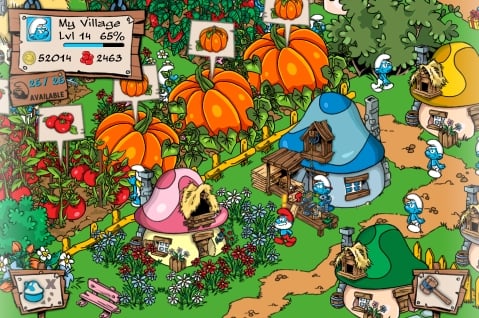 This week Capcom, the popular publisher behind Street Fighter IV and Resident Evil 4, has released their latest title: The Smurf's Village. This title follows the tried and true model of Farmville and the countless other similar games out there. It's a free game, where the player has to build his or her town and maintain it. You build farms and plant various food types, build houses, and other various buildings. Then you have to harvest your crops, and level up as you get coins and experience. You can also use real life money to speed things up, as usual.
Read More

| Capcom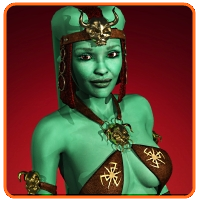 Tweet
Posted by Patrick Lambert Categories: Entertainment, iPad Apps, Reviews, $2.99, $4.99
Let's Create! Pottery from Infinite Dreams is not a new app, but it has remained rather unknown until recently when the company released the Let's Create! Pottery HD for iPad. This app is quite unique, and provides a very unusual experience. The basic premise is that you're looking at a spinning pot, which you shape with your fingers to create all sort of pots, vases and receptacles. The gestures are very intuitive, and reminiscent of working with real clay. You can make the object taller, shorter, smaller or bigger, and create all kind of rounded shapes for your works. Once you're done, you click on the firing icon and then the app will create the finished vase in beautiful 3D. The technology used to change that initial figure into a 3D vase is quite amazing.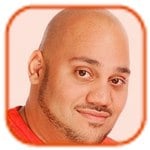 Tweet
Posted by Andru Edwards -
Categories: Books, iPad Apps, New Apps, $4.99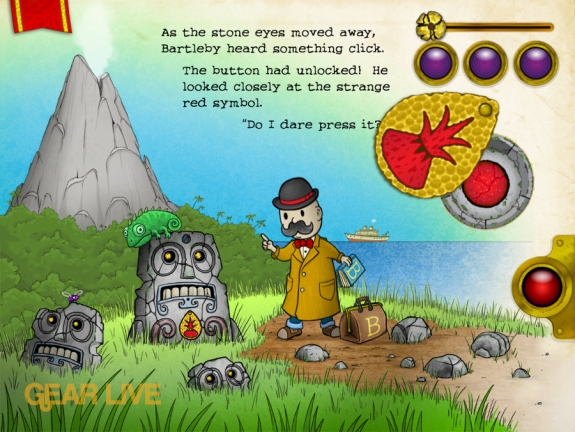 Hey, all you iPad-owning parents out there, if you are looking for a children's storybook that does more than just read aloud to your kids, you've gotta check out Bartleby's Book of Buttons Vol. 1: The Far Away Island. What makes this different enough to warrant our excitement? Well, we've been playing with it since it's been in beta, and it's just fun for kids…and to be honest, even fun for an adult to go through once or twice. It's a case study for how you can take books, and do them differently on the iPad, providing a fun, interactive experience for kids and parents to share together. Each chapter of the book is a puzzle that follows the story, but to get to the next chapter, you must first solve the puzzle. Each puzzle that you solve "unlocks" that chapter in the table of contents, so you can skip to any unlocked chapter from the beginning.
The puzzles aren't hard, but for a little child it might take them a minute or two of playing with the page to figure it out, which is great to see. We've got a Bartleby Book of Buttons gallery that shows you a page from each chapter, to give you an idea of what we mean. But seriously, if you have a child between the ages of, say, 5-10, we don't see how you can go wrong. Bartleby's Book of Buttons Vol. 1 is available now on the App Store for $4.99.
Read More

| Bartleby's Book of Buttons Vol. 1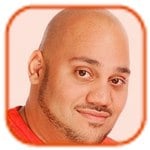 Tweet
Posted by Andru Edwards -
Categories: Productivity, iPad Apps, New Apps, Above $10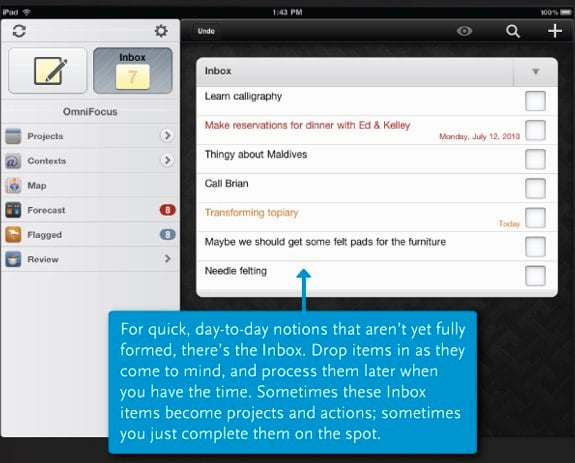 The good folks over at The Omni Group make what many consider to be the definitive GTD and task management app out there in OmniFocus. We use it with great regularity on the Mac desktop, and snapped it up immediately as soon as OmniFocus for iPhone was released. When the iPad launched, the one app that we knew we wanted was a native OmniFocus client. The Omni Group said they'd release it when it was done, opting to go feature complete rather than releasing a bare bones version and updating it incrementally with new features. Well, today OmniFocus for iPad launched, and we've gotta say, it's impressive.
Like OmniFocus on iPhone, the app is location-aware, meaning that you can have it tell you what tasks on your list can be completed nearby, wherever you are. New to the app are a new streamlined task review mode, a Map feature, task forcasting, and more. Here's the main feature list:
Quick Entry for fast, easy task capture
Task inbox where items can be stored for future processing
Detailed task options like start and due dates, repeating schedules, and audio note and photo attachments
Organize tasks into projects and folders, with as much hierarchy as is needed
Categorize and view tasks by contexts, or work modes (ie, "Phone" for all phone call-related to-dos)
Subtasks, for breaking large tasks into manageable steps
Built-in search for locating any task in your database
Cloud sync: synchronize with OmniFocus for Mac and OmniFocus for iPhone
Location-based contexts: the Map makes it easy to generate and view tasks based on current or assigned locations
Forecasts: see a weekly or daily view of all due tasks
Built-in reviewing that helps you stay current on all your projects
The app sells for $39.99, so it definitely isn't an impulse buy. However, if you are looking for an app that will keep you on top of everything in your work and home life, and sync between iPad, iPhone, and Mac desktop, we can't recommend OmniFocus enough. It's available now in the App Store.
Read More

| OmniFocus for iPad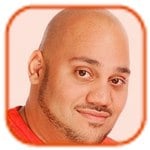 Tweet
Posted by Andru Edwards -
Categories: Entertainment, iPad Apps, New Apps, Free Apps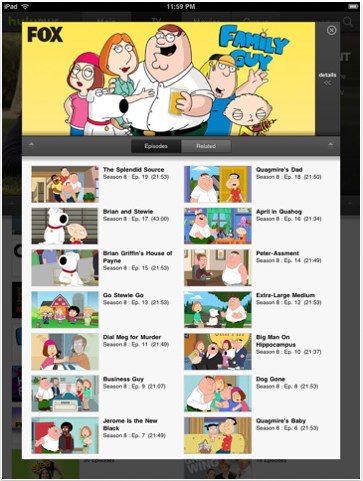 We just gave you the rundown on Hulu Plus, which is Hulu's new subscription-based service that gives you access to way more content on way more devices. A few of those devices happen to the be iPhone 4, iPad, and iPhone 3GS. Hulu Plus will actually work on both Wi-Fi and 3G, dynamically optimizing quality for the best experience possible. The app is available now, so go ahead and download Hulu Plus now!
Read More

| Hulu Plus app

© Gear Live Inc. – User-posted content, unless source is quoted, is licensed under a Creative Commons Public Domain License. Gear Live graphics, logos, designs, page headers, button icons, videos, articles, blogs, forums, scripts and other service names are the trademarks of Gear Live Inc.