Tweet
Posted by Oscar M. Cantu Categories: Software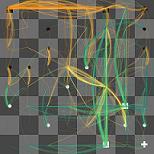 Ever wonder what a computer thinks as you play chess against it? Now you can see exactly what computations the program checks through the use of Thinking Machine 4. This program allows you to play chess against a computer and see the machine's thought process visually on your screen. Watch thousands or possibilities shown on your screen as the program chooses the best move.
"The artwork is an artificial intelligence program, ready to play chess with the viewer. If the viewer confronts the program, the computer's thought process is sketched on screen as it plays. A map is created from the traces of literally thousands of possible futures as the program tries to decide its best move. Those traces become a key to the invisible lines of force in the game as well as a window into the spirit of a thinking machine."
Check it out here.
Read More

| Turbulence.org

Tweet
Posted by Oscar M. Cantu Categories: Video Games

According to Eurogamer, Microsoft's next generation gaming system which rumored to be called XBOX 360, will be released in the fourth quarter 2005 in the UK. What does that mean for the States? The U.S. launch date will most likely be on target with this launch window. Of course, we have been saying this for months. Expect retailers to start taking pre-orders shortly after E3, so start saving up now.
Read More

| EuroGamer

Tweet
Posted by Oscar M. Cantu Categories: Misc. Tech, Portable Audio / Video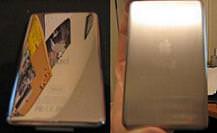 If you are like most iPod owners, you hate seeing fingerprints on the back of your super chic device. What can you do to solve this problem? Simple! Grab some Brillo and give it a brushed metal look. As you can see in the image, the brushed metal look actually fits all the rest of Apple's designs. Not only will you have eliminated finger prints on your shiny iPod, but it looks great! NewSlang.org has an article detailing the simple steps to achieving great results. Of course, you can also just use a Pod Shield and keep the luster.
Read More

| New Slang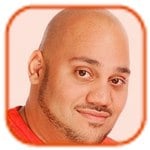 Tweet
Posted by Andru Edwards -
Categories: Corporate News, Internet

A couple of days ago, TRUSTe made it known to the internet community that for the first time in two years they were going to suspend a sites status as a TRUSTe sealbearer. Gratis Network was to be the one to garner that dubious acheivement, but today the companies announced they have come to an agreement. If you read the release, you basically see that Gratis has decided to comply and go through corporate training. This basically tells us that they are admitting to wrongdoing. Regardless of what kind of training they go through and compliance they follow from here forward, what about all the damage already done? Multitudes of Gratis members have complained about all the spam they get just from signing up to any Gratis Internet site looking to gain free electronics. Check out the full press release after the jump.
Click to continue reading Gratis Network and TRUSTe Together Again
Tweet
Posted by Hector Martinez Categories: Internet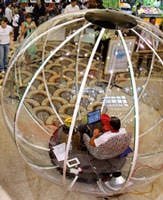 Those of you without a Valentine this year can't possibly be this desperate. In a publicity stunt sponsored by Match.com, a 29 year old man has enclosed himself in a bubble at a Sydney, Australia shopping mall until Valentines Day, where he hopes to come out and meet his new girlfriend. May not be considered much of a stunt since it looks like he has all that he needs (read: a laptop and a broadband connection). While I've always wondered what it would be like to meet a girl that's as into technology as I am, something tells me there's some good to having "opposites attract". For example, I can help her with free tech support while she can help teach me about personal hygiene. Oh well. We hope you all have a decent Valentine's Day, whether alone or with another.
Read More

| Cnet News
Tweet
Posted by Hector Martinez Categories: Misc. Tech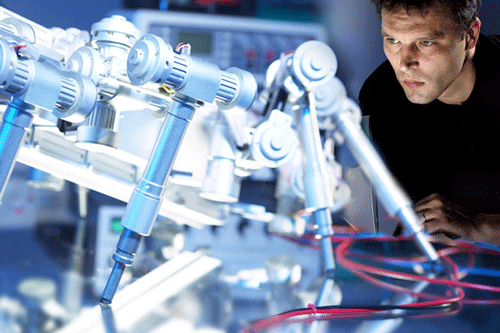 University of Bremen researcher Frank Kirchner has developed a creepy-moving scorpion-like robot, which is now being evaluated by NASA for use on Mars and other planets. Apparently walker-type bots like this one are able to get into the deep crevices that conventional wheel-based vehicles aren't able to reach. It looks like something assembled from the scraps of a Terminator machine. But don't just take my word for it, click here to see a movie with the robot in action.
Read More

| Nature.com
Tweet
Posted by Hector Martinez Categories: Misc. Tech

Night spying would be so much more fun if you could do it in color instead of grainy green. The TNO research lab in Soesterberg, Netherlands thought the same thing too. Their new night vision goggles produce natural-looking color by sampling daytime images in the landscapes where the system is expected to be used. Stored in memory, those colors are then mapped to the various shades of grey/green detected through existing technology, producing an image that allows better clarity and depth perception. Those episodes of Cheaters and the Surreal Life may never be the same.
Read More

| New Scientist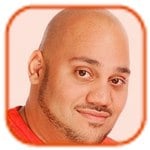 Tweet
Posted by Andru Edwards -
Categories: Features, Music, Product Reviews

Following last weeks singer-songwriter fest, I promised more testosterone this week, and here is my attempt to deliver. A debut by rap music's newest golden boy and the all out rock of Death From Above 1979 and Rage Against the Machine give this Playlist some aggression and anger…Throw in a little R&B and indie rock, and you have this week's Playlist.
Click to continue reading Gear Live Playlist: The Game, Arcade Fire, John Legend, Rage Against the Machine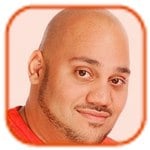 Tweet
Posted by Andru Edwards -
Categories: Features, Portable Audio / Video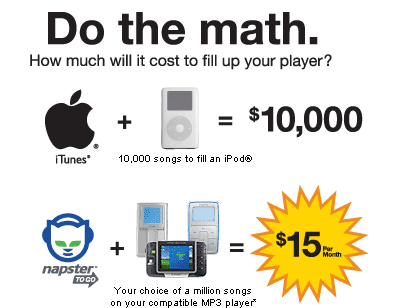 When I originally heard about Napster To Go, I thought the concept was pretty cool. Instead of buying music on a per track basis, you instead pay a monthly fee and download as much music as you want.The kicker here of course is that since you are subscribing to the content, once you decide to end the subscription everything you downloaded goes away. It just simply doesn't work anymore. Many have said that it just wouldn't work, but I think that Napster may have caught on to something here.
Click to continue reading Why Napster To Go Works

Tweet
Posted by Oscar M. Cantu Categories: Peripherals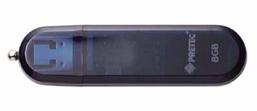 Just when you thought Corsair's 2 GB Flash Drive was big enough, Solid Alliance announces the World's Smallest 8 GB Flash Drive. "Worlds smallest" seems to be a trend that is being used over and over again at what is almost a daily affair. This one looks like any other generic flash drive out there but has huge storage capacity. You can almost pack 2 DVDs in this little bad boy. Solid Alliance has also released 2GB and 4GB versions on February 7th. The 8GB flash drive is set to be released in the middle of 2005. These flash drives are compatible with Microsoft Windows ME/2000/XP, Mac OS 9.2 and Linux 2.4.
Read More

| AkibaLive
© Gear Live Inc. – User-posted content, unless source is quoted, is licensed under a Creative Commons Public Domain License. Gear Live graphics, logos, designs, page headers, button icons, videos, articles, blogs, forums, scripts and other service names are the trademarks of Gear Live Inc.