Find Our Latest Video Reviews on YouTube!
If you want to stay on top of all of our video reviews of the latest tech, be sure to check out and subscribe to the Gear Live YouTube channel, hosted by Andru Edwards! It's free!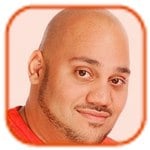 Tweet
Posted by Andru Edwards -
Categories: Portable/Mobile, Wireless,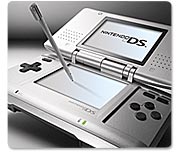 This was on Nintendo's press site this morning:
Don't forget to bring your Nintendo DS™ system to the Electronic Entertainment Expo (E3) in Los Angeles next week. The massive Nintendo booth will feature an area dedicated to DS Download Play. Visitors can try out sample versions of Nintendo games delivered wirelessly, video content – and a few surprises. Be sure to check it out.
This will essentially allow anyone with a Nintendo DS on them to avoid many of the lines to play the new Nintendo DS titles. This is a very strategic move on Nintendo's part. I am going to eat this up.
Read More

| Nintendo Press Room

Tweet
Posted by Kristin Wenzel Categories: Wireless / WiFi,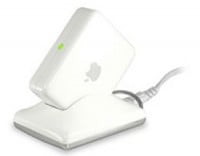 AirBase, the latest innovation fron Griffin, makes owning an AirPort Express a little more convenient. With a weighted base, cable-management and style in keeping with Apple's minimalistic modernism, this is sure to make many mac users happy. As convenient as it is, often plugging your AirPort Express directly into the wall will decrease the effective signal range, since often we have our plugs buried back behind desks and shelves. Elevating your AirPort base station to the desktop can rid you of that interference and help gain more range and strength of signal, making this something any AirPort Express user should at least take a look at.
Read More

| Griffin Airbase

Tweet
Posted by Kristin Wenzel Categories: PC / Laptop,
Most people do not even want to imagine exposing their sensitive electronics to liquid, but when I spilled wine into my powerbook last Autumn, I thought it was done for. Not to be - the powerbook survived completely intact, no repairs necessary. What a testament to either Apple's craftsmanship or my luck - or both.
In an unfortunate fit of clumsiness, I drenched my then two week old powerbook with wine (not just the display but also the internals), drained it, let it dry and it booted up like nothing had ever happened. I jest, I often call this my "Switch Story" but it really is not, since my involvement with Apple has been more or less lifelong, no real switch involved
The full story is much longer and involved, and looking back, I think it's funny - though at the time, it was anything but.
Click to continue reading Apple's Amazing Invincible Powerbook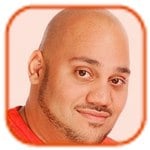 Tweet
Posted by Andru Edwards -
Categories: Mods / Hacks,

This just may be the coolest way to eavesdrop on a conversation. You can now build your own Clear-and-Present-Danger-esque laser microphone using inexpensive materials:
By reflecting any type of laser (with no modification of the emitted light) off of a thin media (like a window plane) the Laser Snooper is to capture the reflected beam. The reflected beam is modulated by the vibrations in the pane from noises on the other side of the window. The receiver detects this modulation and reconstructs the noises and conversations. Also, the device in mind was made with parts that are very cheap and easily obtainable.
How cool is that?
Read More

| Laser Snooper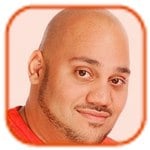 Tweet
Posted by Andru Edwards -
Categories: Misc. Tech,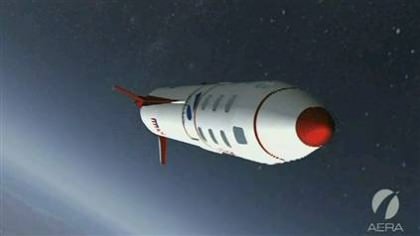 Without even having flown a spaceship yet, Aera Corp. plans on selling tickets to outer space at $150,000 a pop starting this Thursday. Actually, you can consider it to be a pre-order program, as flights won't start leaving the ground for another year and a half or so. The company plans to begin testing in August 2006 at Cape Canaveral, and begin commercial flight in December of the same year.
Aera's tour package would include a week of spaceflight training in the Orlando area and Cape Canaveral, climaxing with a flight aboard the company's computer-controlled Altairis rocket to a height of more than 80 miles (128 kilometers). At that altitude, passengers would feel a few minutes of weightlessness and glimpse the curvature of the earth below the blackness of space. A parachute system would make for a soft landing at the end of the trip.
Grab your credit card, and hit up AeraSpaceTours.com to reserve your spot. If you want to get on the initial flight, expect to pay at least $250,000 - paid in full. Subsequent trips will be $150,000 and require a 25% deposit.
Read More

| Aera Space Tours via MSNBC

Tweet
Posted by Oscar M. Cantu Categories: Video Games,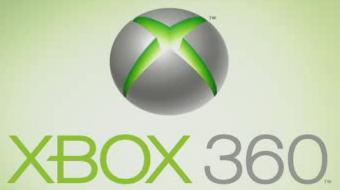 Curiosity, it's a funny thing. It's in our nature to want to know more. That's exactly how MTV's severely lackluster unveiling leaves us. OurColony.net has your hookup - an Xbox 360 video packed full of details and a glimpse at just what this machine can do. Give it a download as it is time well spent, unlike watching Elijah Woods and Sway aim to excite us about the console.
View The Video

| OurColony.net Xbox 360 Video

Tweet
Posted by Oscar M. Cantu Categories: PC / Laptop,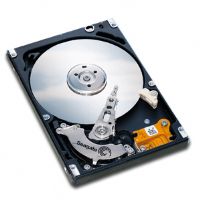 TDK has been able to produce a hard drive head that can write between 150 and 200 gigabits of data per inch. A report also states that TDK will be able to fulfill its promise of mass producing this new technology by 2007 – aiming for small form factor machine drives and DVD recorders. This new technology would be able to write 250 GB of data on a single 3.5" hard drive platter. What you will do with so much space boggles the mind; however, with the HD era approaching fast, these big hard drives really don't seem so ridiculous.
Read More

| The Inquirer

Tweet
Posted by Oscar M. Cantu Categories: Xbox 360,
I know most of you will watch the MTV unveiling, but if you are like us then you will want to know the more gory details regarding the 'X'. What's inside the console, and what can it do? We won't bore you with the details - just enjoy the show courtesy of OurColony.net. We'll have more on the Xbox 360 soon enough.
View The Video

| OurColony.net Xbox 360 Video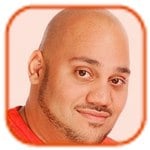 Tweet
Posted by Andru Edwards -
Categories: Internet, PC, Sports,
ESPN today announced the launch of beta testing for the full-feature version of ESPN Ultimate Baseball Online (ESPN UBO) on ESPN360 - the company's customized broadband service. Fans with broadband capability will also be able to download the world's first massive multi-player online sports game from ESPN.com, the leading sports site. Previously, ESPN Spring Training, a limited-feature version of ESPN UBO, was available to fans on ESPN360 during its recent All Access free trial week. Among the enhancements included in the new version are enhanced graphics, new pitching and fielding practice, enhanced crowd reactions, and better artificial fielding intelligence. ESPN UBO will be offered for FREE to gamers until its full launch on July 2. Registration will be available on www.espn.com, www.espn360.com and www.ultimatebaseballonline.com.
The beta of ESPN UBO, developed by Netamin® Communication Corporation, gives gamers a first-person perspective to baseball gaming via real-time online experiences. In the game, fans and gamers compete online with and against other players in 3D virtual stadiums by controlling customized, personalized characters (avatars), playing a particular position, forming teams and leagues and playing against other ESPN UBO participants. Players control their avatar while batting, pitching, fielding, running, stealing bases and every other baseball action. Gamers can practice, play pick-up games, join or found their own teams, compete against rival teams, play in specialized tournaments, and win league championships in post-season play. After creating their own characters, gamers can build their skill level (player stats) through practice and successful play.
The beta version of ESPN UBO features a new graphics engine that runs at 60 frames per second and more than 100,000 polygons per frame - double the quantity of the previous version. Other visual enhancements include dynamic RGB lighting, soft-edged shadows, and natural reflections.
Now, can I ask where the fans are?

Tweet
Posted by Jesse Easley Categories: Wii,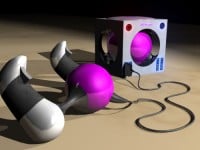 The word has slipped from Monolithic Systems that the Nintendo Revolution is slated to launch mid 2006. Monolithic systems is a company providing RAM chips to go along with NEC's memory for the Revolution. The word slipped durring an earnings conference for the company. There isn't much known about the Revolution since Nintendo has been keeping all information locked in Mario's basement along with the Virtual Boy. All we really know is that ATI and IBM will be providing key hardware and that it will be backwards compatible with the Gamecube (Does anyone still play Gamecube?) More information will be released at E3 next week for sure because Nintendo has finally stated that they will be discussing the Revolution there. Of course we will be there to bring you the information.
"Nintendo clearly does not want to be the last console maker to ship its next-gen system and as such the Revolution is likely to arrive around the same time as the PS3 if not sooner."
Read More

| GameDaily.com
© Gear Live Inc. – User-posted content, unless source is quoted, is licensed under a Creative Commons Public Domain License. Gear Live graphics, logos, designs, page headers, button icons, videos, articles, blogs, forums, scripts and other service names are the trademarks of Gear Live Inc.