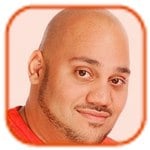 Tweet
Posted by Andru Edwards -
Categories: Legal, Planning
The simplest and easiest legal formation of a company would be the Sole Proprietorship. Usually an accountant is not required, and all that one needs to do is file a simple form. The sole proprietor is the boss, the owner, and the company all in one. While this is a simple and straightforward way of doing things, you will not have the benefit of having your personal assets protected separately from those of the business. For example, if someone were to sue the business, for all intents and purposes they would be suing you.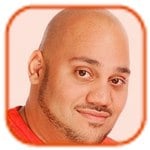 Tweet
Posted by Andru Edwards -
Categories: Legal, Planning
Why would you want to go through the hassle of incorporation when a sole proprietorship is so much simpler to form and manage? It is certainly a loftier task to incorporate, and there are plenty of additional laws and regulations set by the government that you would have to adhere to. Then there is the issue of having to pay both personal and corporate taxes. At first glance, it may not sound like the preferred method of doing things – until you consider some of the advantages:
Health insurance premiums can be considered a business expense, and thusly are a deduction.
The assets of the company are owned by the company rather than an individual. This provides substantial personal protection, as the business should only lose its assets in the event of bankruptcy. Your personal assets remain intact. This is especially relevant if you plan to offer services which may be susceptible to lawsuits.
Capital can be raised by selling shares of the company.
If you believe that incorporation is the way to go for your business then you have two options. You can form a C corporation, or a subchapter S corporation. Most small businesses which choose to incorporate will go with subchapter S route.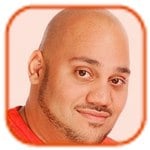 Tweet
Posted by Andru Edwards -
Categories: Legal, Planning
When deciding to start a business of any type, it is key to determine how you plan on legally choosing the type of infrastructure you plan to go with. A business needs to be legally forms in one of a few ways in order to be recognized by local, state, and federal entities. Today we are going to take a closer look at the options that are available to you, and what they all mean. From becoming a sole proprietor, a limited liability company, or a full on corporation, each one has its own benefits and drawbacks.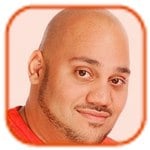 Tweet
Posted by Andru Edwards -
Categories: Planning
One of the many challenges of any small business owner is that, without help, they need to perform as a jack of all trades. The problem there is that while you may have a deep topical knowledge of your business, the actual running of all business aspects behind the scenes is something you may not understand. The fact that you can be successful at doing business on eBay doesn't make you a tax expert. Hiring an accountant to ensure that the back end of your business is (and stays) legitimate is a wise move. My first recommendation is that you get advice from friends, associates, and business contacts regarding accountants who they have done business with. These first hand recommendations are worth their weight in gold. I believe that it is important to go with a Certified Public Accountant (CPA) rather than a standard public accountant. As a small business owner, shop around for the smaller accounting firms that have experience working with businesses of your size – and be sure to ask the right questions. Find out about their experience in working not only with small businesses, but also with business whose business model is closely, or exclusively, tied to the internet.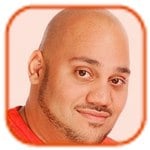 Tweet
Posted by Andru Edwards -
Categories: Video Games
Microsoft gave out these limited edition E3 2005 branded Xbox 360 faceplates at their press conference earlier today. We got our hands on one, and thought you might want to take a looksy. I am personally not going to be into the whole customization thing, as I would rather spend that cash on games - but this is pretty cool. There were only 5000 of these manufactured - and Playfeed is giving one away.
Read More

| PlayFeed Xbox 360 Faceplate Giveaway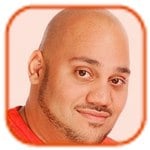 Tweet
Posted by Andru Edwards -
Categories: Announcements, Features, Xbox 360
You want a piece of the action - admit it. As always, we have your hook up. At Microsoft's press conference, they gave out these Limited Edition Xbox 360 customized faceplates - only 5000 have been manufactured. Here is your chance to own one. Just reply to this post letting us know which Xbox 360 game you are most interested in and why. Answers that just name a game along with an explanation like "Because it looks cool!" or "I love that series" need not apply. We want some well thought out answers here. Those that comply will be put into a random drawing, and will win this rare collector's item in a matter of two weeks. It is 1871 out of 5000. This, as always, is open to US residents only. We have a close-up image of the customized area after the jump.
Click to continue reading PlayFeed Giveaway: Xbox 360 Limited Edition Faceplate

Tweet
Posted by Oscar M. Cantu Categories: Software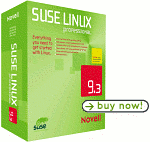 For all you Linux gurus, SUSE Linux Professional 9.3 is now available for download via FTP. Just head on over to the SUSE mirror list and download from a nearby server. I recommend you download the mini install instead of the whole DVD. Usually you will only install a handful of applications rather than need a full DVD of applications.
Read More

| SUSE FTP List

Tweet
Posted by Oscar M. Cantu Categories: Mods / Hacks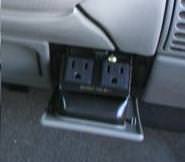 If you are not among the lucky auto owners with 110v outlets in your means of transportation, then you too can be like those people that are able to make their own coffee in their car or never have to buy car adapters for their cell phones. Just follow the instructions by Liski to install some power jacks in your car. Just remember to exercise the proper safety precautions when doing this mod.
Read More

| Wheeloftime.net

Tweet
Posted by Oscar M. Cantu Categories: PlayStation 3
Sony plans to launch their next generation console in the spring of 2006 – be it in the US, Japan or Europe is unknown at this point. However, details on what powers the Playstation 3 are now available courtesy of Kotaku. Check out the full details after the jump.
Click to continue reading Detailed PS3 Information

Tweet
Posted by Oscar M. Cantu Categories: PlayStation 3
So you've seen the new console and have seen what powers this next generation console; so what can we expect to be playing on it? Big ups to Gaming Horizon for putting a list of games together based on the demonstration on Monday's conference. Many are titles we were already expecting (Metal Gear Solid for example), but others are unknown at this point. We'll have some actual screenshots for you to drool over soon enough.
Fight Night 3 (EA)
Final Fantasy 12 (Square Enix)
Metal Gear Solid 4 (Konami)
Devil May Cry 4 (Capcom)
Formula 1 (Liverpool)
Tekken (Namco)
Gundam (Bandai)
Untitled sequel to Red Dead Revolver? (Rockstar)
Killzone (SCEA)
Vision Gran Turismo - GT5 (Polyphony Digital)
I-8 (Insomniac)
NioH (KOEI)
Eyedentify (SCEJ)
Fifth Phantom Saga (Sega)
Heavenly Sword (Ninja Theory)
Warhawk (Incognito)
Killing Day (UbiSoft)
Motostorm (Evolution Studios)
Read More

| Gaming Horizon
© Gear Live Inc. – User-posted content, unless source is quoted, is licensed under a Creative Commons Public Domain License. Gear Live graphics, logos, designs, page headers, button icons, videos, articles, blogs, forums, scripts and other service names are the trademarks of Gear Live Inc.