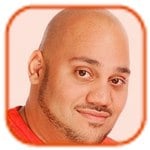 Tweet
Posted by Andru Edwards -
Categories: Misc. Tech

If you have an extra 109,000 Euros lying around - that would be just a tad over $132,000 USD - you may be interested to know that you can buy a lovely cave that has been turned into a habitable home in the province of Granada, bread oven included. Seriously, what's not to like about living in a cave? I mean, aside from having crappy cell reception and weak WiFi.
Read More

| Cavehouse For Sale via Fosfor
Tweet
Posted by Rob Stevens Categories: Mods/Hacks, Portable/Mobile
It was only a matter of time, but the fine folks at Killer-X and PSP-Dev have finally managed to get homebrew and emulation code running on PSPs with the version 1.5 firmware. Until now, would-be hackers would have to quickly swap Memory Sticks out of the PSP, increasing a chance that you could damage your rather expensive storage cards. This latest exploit allows everything to run from a single card, making this sort of grey-area gameplay open to far more people. If you're running the 1.51 or 1.52 firmware versions on your PSP, you're still out of luck until Sony's digital signature is cracked, or some other loophole is found (like downgrading the firmware).
Read More

| PSP Hacker
Tweet
Posted by Rob Stevens Categories: Cameras, Portable Audio / Video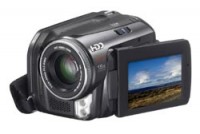 Ever since MiniDV camcorders were released, I've wondered to myself how long it would be before someone like Sony released a camcorder that recorded to an internal hard drive, instead of old-school tape. You can make the tape as small as you want, but it's still tape.
Surprisingly, JVC is the one making the leap into the 21st Century, with their Everio line of camcorders with internal hard drives instead of digital cassette tape. It's worth noting that JVC has done this once before, but used a 4GB CompactFlash form-factor MicroDrive, hardly a unique move. Now they're using larger disks, finally giving the world (and us) a reason to take notice.
These second-generation Everio units feature either a 20GB or 30GB hard disk (likely the same drive included in Apple's iPod), and record MPEG2 video (DVD quality) directly to the hard drive, 4.5 hours for the 20GB unit, and 7 hours for the 30GB. Rudimentary editing features allow random access to the stored video (including setting chapters, rearranging footage, etc), and remote playback lets you attach the camcorder to a TV and operate it like a DVD player.
The two higher-end units (MG40 and MG50) have 1.33 MegaPixel CCD sensors, allowing you to take digital photos in JPEG format at up to 1152 x 864. The lower end units (MG20 and MG30) are limited to 640x480. Photos can be stored on a separate SD memory card, or logically on the internal hard drive.
Oddly, such a high-tech camcorder lacks a FireWire interface, opting for USB2. It does, however, support PictBridge, so you can print those tiny photos on any photo printer supporting the PictBridge interface.
The Everio line will launch in August, with the MG20 (0.3 MP, 20GB) coming in at $800, and the MG50 (1.3 MP, 30GB) coming in at $1000. The MG30 (1.3MP, 20GB) and the MG40 (0.3MP, 30GB) will each be $900, letting you choose whether storage space or the sensor resolution is more important to you. I'm betting that by September, someone will have cracked open one of these bad boys and have tried sticking a larger drive in it.

Tweet
Posted by Sparky Categories: Accessories, Cell Phones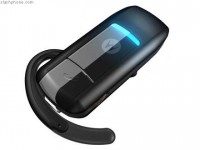 So it looks like Motorola has come out an upped the ante for sleek sexy bluetooth headsets. They have announced a RAZR styled H3 headset that will come out in a sleek black package. They are also announcing the H700 and the H300, two other small headsets with either a boom mike style or an over the ear clip and radically different styling. It's interesting how bluetooth headsets are fast becoming fashion statement of tomorrow like cellphones are now. I've reviewed Motorola headsets before and found their sound quality to be quite good so I'm eagerly looking forward to having a chance to check this one out in all its infinite smallness. Read More

| Slashphone

Tweet
Posted by Ian Adams Categories: Corporate News, Internet, Role Playing Games
Last Friday, Sony Online Entertainment (SOE) — the company behind MMORPG giants Everquest and Star Wars: Galaxies — announced on Friday that they have purchased the rights to The Matrix Online. (Previously held by Warner Bros.) According to SOE, Matrix Online players will not see any changes in the game or subscription pricing, however they will need to re-register with SOE and submit their billing information while agreeing to SOE terms of service, user license, privacy policy, etc. Everyone who successfully re-registers will be able to continue playing with current characters with all of their equipment. Additionally, players will have to create a Station ID to continue playing Matrix Online. For some players this may spell trouble, as customers who have been previously banned from the Station service will not be able to continue playing The Matrix Online, even if they have been playing since the game started in March with no transgressions.
During these negotiations with Warner Bros., SOE also managed to purchase the rights to make an MMORPG based on the DC Comics universe. Details on what the new DC game will be like and on which platforms it will run are practically non-existent at the time of this writing, however the game could give superhero MMORPG City of Heroes a run for its money once the game is released, which SOE hopes will be around late 2007.
"Expanding our fans' ability to participate in the DC universe through a great online game is a terrific step forward for DC Comics," said Paul Levitz, President & Publisher of DC Comics. "We look forward to working with our colleagues at Warner Bros. Interactive Entertainment and the talented folks at SOE."
"Our goal is to deliver quality content and consistently advance our key properties within the online games space," said Jason Hall, senior vice president of Warner Bros. Interactive Entertainment. "We've done just that with The Matrix Online. Because of our compelling work in developing and launching that game we can now move it over to the leaders in the MMO space, SOE. We look forward to working with SOE to enhance our overall services to massively multiplayer online gamers for The Matrix Online and a new DC Comics game."
SOE Press Release

| SonyOnline.com
Matrix Online FAQ on the Sony Acquisition

| TheMatrixOnline.WarnerBros.com
Tweet
Posted by Rob Stevens Categories: Accessories, Cell Phones, Features, Video Games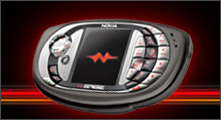 Despite being pilloried in both the press and gaming communities, the Nokia N-Gage QD is a great (and most importantly, cheap) smartphone. At E3, Nokia unveiled some accessories that look to improve the platform, including the problem of having a smartphone platform where the expandable storage and game cards use the same slot. These new add-ons are all due in the second half of the year.
Unfortunately, each accessory has some strange drawback or flaw, and perhaps shows that the N-Gage just isn't fully up to the task of being what Nokia envisions the platform as. Let's take a look at what they've come up with.
Click to continue reading New N-Gage QD Accessories En Route
Tweet
Posted by Rob Stevens Categories: PC / Laptop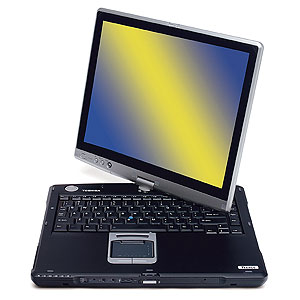 Toshiba has released their Tecra M4 series Tablet PC, a close sibling of the Satellite R10/15 line, but featuring a 14" SXGA+ screen, Intel Sonoma chipset, and the option for a 128MB Nvidia GeForce 6600 TE (Toshiba Edition) PCI Express video solution. Tablet PC Review Spot has this machine on the bench, and it's looking like it's finally the first Tablet PC that doesn't require much in the way of compromise, unless the extra weight and somewhat shorter battery life are a huge issue.
As a college student myself, the large screen on the M4 should make taking notes during class (with Microsoft's killer student app, OneNote) a comfortable experience, with the option to flip the screen back to notebook mode and get in some World of Warcraft time in the student union. If Toshiba's M4 can't be the tipping point to Tablet PC acceptance in the mainstream, perhaps IBM/Lenovo's new ultralight ThinkPad X41 will do the trick.
Read More

| Tablet PC Review Spot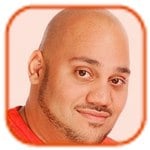 Tweet
Posted by Andru Edwards -
Categories: Accessories, Announcements, Video Games
Continuing on with our birthday celebration, the next thing we are giving away is a 1 GB Memory Stick Pro Duo, courtesy of SanDisk. Now, I know that about 95% of you are salivating over this tiny little flash card because you want to fill it with media to carry around on your PSP. We feel you on that, so we have your hookup. Head on over to Playfeed, our gaming blog, for the details. Oh, and this isn't the end of it. We have more where this came from.
Read More

| Playfeed Memory Stick Giveaway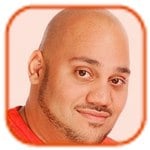 Tweet
Posted by Andru Edwards -
Categories: Accessories, Announcements, Portable/Mobile
So, Gear Live turned one the other day and has hooked up Playfeed with a 1 GB Memory Stick Pro Duo to give away to a Playfeed reader. You see, while these Memory Sticks will work in just about any portable Sony device, we recognize that it isn't the Sony Clie or digital cameras that are causing a mad rush for these bad boys. It is the Sony PSP, and the fact that people want to bring as much media with them as possible. That being the case, the video game site seems to be the most appropriate place to give this one away. To enter, simply answer this question in the comments of this post:
What method do you use to rip your movies to a PSP format, and put them on your PSP?
Answer that question, and we will pick a random, United States based winner in a week.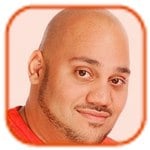 Tweet
Posted by Andru Edwards -
Categories: Internet

I just saw a commercial for NetZero's latest gimmick, NetZero High Speed 3G. They are saying it is so fast, you won't believe it's not broadband. I had to check out the site and find the legal mumbo-jumbo, and here it is:
Speed reference based upon comparison to nationally available dial-up ISPs. NetZero HiSpeed 3G accelerates certain web page text and graphics when compared to standard dial-up Internet service. Actual results may vary. Some web pages such as secure or encrypted web pages will not be accelerated. NetZero HiSpeed 3G is not a broadband service and actual data transmission rates are not faster than standard dial-up Internet service. Transmission of files including, without limitation, streaming audio or video, digital photographs, MP3 or other music files, executable files and other downloads, is not faster using NetZero HiSpeed 3G than with standard dial-up service. NetZero HiSpeed 3G may not be compatible with proxy based software or services such as content filters or firewalls. NetZero HiSpeed 3G is only compatible with Platinum service and specified browsers. Available only for Windows.
So, they are basically caching, and possibly pre-fetching in a similar manner to the Google Toolbar. The thing is, it only seems to speed up text, which doesn't really need to be sped up in the first place. Oh, and do you see the gall that they have referring to the service as 3G?
Read More

| NetZero 3G
© Gear Live Inc. – User-posted content, unless source is quoted, is licensed under a Creative Commons Public Domain License. Gear Live graphics, logos, designs, page headers, button icons, videos, articles, blogs, forums, scripts and other service names are the trademarks of Gear Live Inc.