Find Our Latest Video Reviews on YouTube!
If you want to stay on top of all of our video reviews of the latest tech, be sure to check out and subscribe to the Gear Live YouTube channel, hosted by Andru Edwards! It's free!
Tweet
Posted by Rob Stevens Categories: Cell Phones, Portable Audio / Video,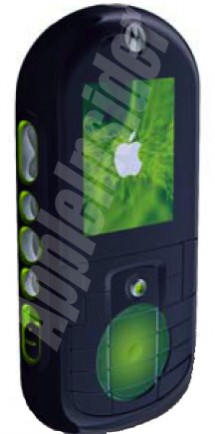 The Apple news just keeps on comin'. When Apple released their newest version of iTunes two days ago, it was mere minutes before people discovered a hidden ability to sync to what was being called an "iTunes Phone". Rumors of Motorola launching an iTunes phone, likely to be called ROKR, have swirled around the Internet for months, and the sync ability signaled that the launch of the new phone could be any minute now.
Or has it happened already?
Click to continue reading iTunes On Your Cellphone? It May Have Already Arrived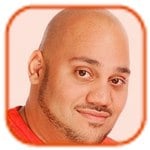 Tweet
Posted by Andru Edwards -
Categories:
Adam Curry gave the closing Keynote, recording Daily Source Code Episode #200 live. He began with talking about Woodstock, now we are almost 25 years later. We have several hundred of the most talented, creative minds in content creation. Flickr and Technorati are overtaken. There are still cameras, video cameras, voice recorders, etc. all throughout the audience. What message should we be sending to the world from Gnomedex? That we want to take back our media.


The interenet is very powerful as both a communications medium as well as a marketing medium. The internet will always be both, not one or the other. We need to bring in our audience. We are not early adopters, we are lunatic fringe. We need fuel from Microsoft, Audible, Apple, and Real. We are telling them what we want. How do we get them to work with us?


Dave Winer and Adam spent 4 years sending large media files to each other after the rss:enclosure tag. In 2004 the magic happened when they switched places - when Adam as a user became a developer, and Dave became the user not the developer. The result was that these programs/shows/audio posts would come down automatically, and they would be so enjoyable because they were amateur.


More after the jump.
Click to continue reading Adam Curry's Gnomedex Keynote

Tweet
Posted by Sparky Categories: Cell Phones, Podcasts, Portable Audio / Video, Software,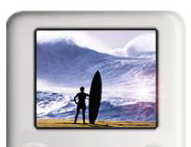 The last few days have certainly been big news for the iPod and iTunes. Apple dropped the new iPod color to its stores, and released iTunes 4.9 to the public. This has sent a surprising number of ripples through the music and Apple communities. iPodLounge has surprised us and given a coveted "A" review rating to the new line of iPods and has a very exhaustive review of the new color players. With the new iTunes comes easy iPod support of podcasts, and the world agrees that aside from a few minor glitches its the one of the coolest things to happen to iTunes since, well, iTunes. Apple has also extended the RSS/XML format a little bit to enable chapters and other metadata to be included in the XML file to describe the podcast. Apple has of course also announced plans to give iPods away to qualifying students - what a great way to help grow their brand in what will become the influential market of tomorrow. Finally there are rumors floating around that the iPod shuffle is about to get a bump to 2GB and 4GB sizes, and the mini is going to get one of Hitachi's new 8GB drives. All of this kind of ticks off this one Gear Live writer who just bought a (now suddenly out of date) 4th generation iPod not two weeks ago.

| Free iPod with Mac purchase for students
Read More

| iPodLounge reviews the iPod Color
Read More

| Apple extends RSS for podcasting
Read More

| New shuffles and mini's on the way
Tweet
Posted by Rob Stevens Categories: PlayStation 3,
GameSpot is reporting that analysts at Merril Lynch Japan are estimating that it will cost Sony $494 (54,000 Yen) for every PlayStation 3 console built for launch. If Sony launches the console at the same price that they have launched their previous consoles at ($399 in the US, 44,800 Yen in Japan), Sony will lose roughly $1.2 Billion at launch.
Losing money on game console hardware is nothing new, and has been considered to be status quo for many years. Typically, the console manufacturer will take a loss on the hardware in order to get a compelling feature set into homes, and then make up the difference on the royalties from the manufacture of the game software, which can be significant.
The only significant spoiler in this business is Nintendo, who rarely loses much (if any) money on their console hardware. It is estimated that Nintendo only lost $3 per unit sold at the launch of GameCube, and through manufacturing modifications and optimizations, had eliminated that loss in under six months. Sony was still losing significant money on the PlayStation 2 hardware (as was Microsoft on its Xbox console) up until last year.
If you're looking for a hot deal on a game console and want to really get more than your money's worth, you can't do better than buying a console at launch, when the cost is being largely subsidized by the manufacturer.
Read More

| GameSpot
Tweet
Posted by Rob Stevens Categories: PlayStation 3, Xbox 360,
AnandTech has a thorough analysis of the CPU performance of both the Xbox 360 and PlayStation 3 consoles, including some choice information from confidential developer sources. The verdict? Looks like the CPUs in these two upcoming game consoles are severely hamstringed by a deeply pipelined CPU architecture and poor branch prediction.
Xbox 360's CPU uses three custom-designed IBM PowerPC cores. While the PlayStation 3's "Cell" processor only uses one of these same cores, the rest of the chip is dedicated to an array of SPE units that end up being fairly useless in practice. Of the two, apparently the developers are finding the Xbox 360's Xenon CPU the more useful of the two. The real killer comes on page four of the analysis, when the revelation comes that if either console maker had used an Athlon X2 or Pentium D CPU, they'd have far better performance.
The saving grace in both cases are the rocket-fast GPUs, which will allow the games to look fantastic, and that's all most gamers will end up caring about once the console is hooked up to their computer monitor or high-def TV. But it appears that any advances in physics or AI will be delayed for another console generation.
Read More

| AnandTech*
*AnandTech has pulled the article sourced here from their website due to concerns that it may have compromised one of their confidential sources.

Tweet
Posted by Oscar M. Cantu Categories: Hot Deals, PC / Laptop, Portable Audio / Video,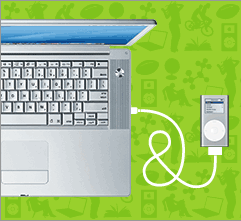 Being a student gets some awesome perks, and one of them is getting a nice discount at the Apple store. Now if saving a few bucks when buying new hardware from Apple wasn't enough, students will get a free iPod mini when purchasing a new Mac now through September 24, 2005. Of course, if an iPod mini isn't quite what you want, you can also opt in for a larger capacity model and receive a check for $179 in the mail. All this so you can relax with some tunes while being studious.
Read More

| The Apple Store for Education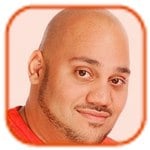 Tweet
Posted by Andru Edwards -
Categories: Corporate News, PC / Laptop, Portable Audio / Video,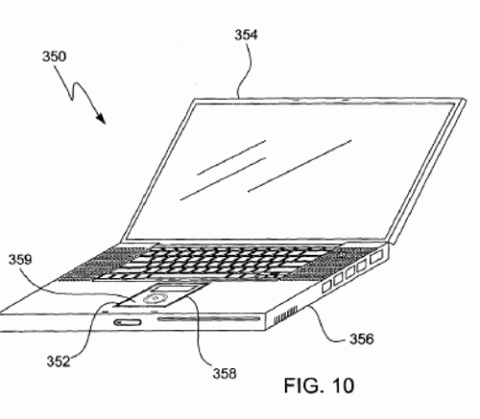 According to Patent Application 20040224638, Apple may be on the path to bringing out its most unique portable computer to date. The notebook would allow for an iPod mini to double as the touch pad. The patent also talks about integrating higher RF signals into the notebook from within the cell phone range. I must say, while it looks interesting - it seems a bit "toy-ish" to me to have a pink iPod mini sitting in my silver PowerBook. Then again, who are we to judge? Nowadays everything that Apple touches turns to gold.
Read More

| Macsimum News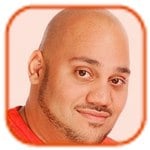 Tweet
Posted by Andru Edwards -
Categories: Misc. Tech, Mods / Hacks,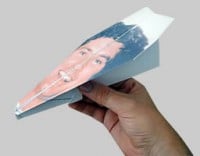 If you want to be the opitome of cool while sitting in the back of the class, you need this. What better insult is there than beaning the teacher in the back of the head with an airplane bearing the visage of Michael Knight himself, David Hasselhoff? The answer is simple: None.
Read More

| David Hasselhoff Site of Worship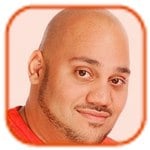 Tweet
Posted by Andru Edwards -
Categories: Misc. Tech,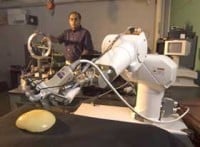 Michigan State University researchers are working on a remote breast exam machine, allowing women to have exams without having to physically be at the doctors office. This is great for those in remote locations. The doctor would use a glove on their end, which would control the robot in the remote location. The apparatus would send information visually back to the doctor so that they could diagnose, and would also allow for audible communication between both parties.
Read More

| FutureWire via WMMNA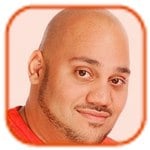 Tweet
Posted by Andru Edwards -
Categories: Cell Phones, Corporate News,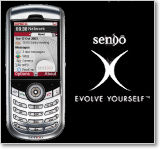 Motorola has come to terms, agreeing to buy parts of Sendo. Motorola will end up with Sendo's research and development team, including the equipment the team uses. We do not know the specifics of exactly how much Moto is forking out, but it looks like the Sendo brand may be done. A shame, we thought the Sendo X was pretty cool. Last year Sendo brought in $420 million - I guess the days of that being a nice income are gone.
Read More

| MobileTracker
© Gear Live Inc. – User-posted content, unless source is quoted, is licensed under a Creative Commons Public Domain License. Gear Live graphics, logos, designs, page headers, button icons, videos, articles, blogs, forums, scripts and other service names are the trademarks of Gear Live Inc.