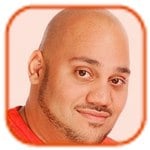 Tweet
Posted by Andru Edwards -
Categories: Misc. Tech
Well, it looks like SpaceShipOne has won the $10 million Ansari X-Prize as it reached over 368,000 feet above the Earth. A couple of months ago
we reported on the ships first trip to space
, which was a success. The prize rules require the winning team to send a piloted craft up to the 100-kilometer altitude (the accepted official distance of outer space) twice within a two week period. The craft must also bring with it enough baggage to represent the weight of two average passengers. On today's flight, that baggage was in the form of teddy bears, toys for charity, and other personal mementos.
Mojave Aerospace Ventures, the company that funded the SpaceShipOne project, spent over $20 million to get this far. While a $10 million prize does not sound like much of a reward, there are already many companies that are ready to license the technology, one of which is Virgin Atlantic. Virgin plan on investing $25 million into a commercial space flight division called Virgin Galactic which will be based on SpaceShipOne technology.
Click here to discuss this story on the Gear Live Message Boards
Read More

| CNN
Tweet
Posted by Categories: Misc. Tech
In yet another OIJ (only in Japan) story, we now introduce you to "The Sound Princess," the first real attempt to world peace (not really). Everyone can relate to being in a quiet bathroom waiting for someone near you to flush a toilet, turn on the faucet, or leave the room so you can "mask the cruder noises of nature," now this most awkward of situations seems to be a thing of the past thanks to "The Sound Princess" from the leading Japanese toilet producer Toto Ltd. The way the Sound Princess works is the user passes her hand over a sensor, and the convincing sound of a torrent of water comes from a speaker, thus eliminating the awkward silence. Now, the waiting game in the cut throat world of toilet manufacturers to see who tries to take back the crown of most creative "plug-ins" for the toilet.
This toilet does in fact have a good purpose, statistics have shown that women flush the toilet several times to cover up the "crude noises" and they are using much more water than they should be so The Sound Princess will cut down on water use as well as related utility costs.
Click here to discuss this story on the Gear Live Message Boards
Read More

| Yahoo! News/AP
Tweet
Posted by Hector Martinez Categories: Movies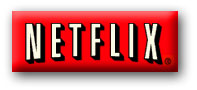 Seems like a match made in heaven, right? According to USA Today, the two companies are joining forces to deliver movies on demand to TiVo's set-top boxes via the interent. Netflix is really playing its cards right though, by stating that the deal will not be exclusive to just TiVo. They would be free to deliver movies to other boxes, including those offered by cable and satellite companies. While this will certainly help cut down on all the DVD skipping we get from the scratches on shipped discs, we're also wary of the waiting time it would take for movies to be downloaded to the box, which might be as long as the movie itself.
Click here to discuss this story on the Gear Live Message Boards.
Read More

| USA Today
Tweet
Posted by Hector Martinez Categories: Cell Phones

In a move to get you to upgrade the cell phone you just got last month, Samsung is working on a miniature drive technology for its future models. Though there are no details as to when they might become available, a Samsung spokesperson said that a 0.85-inch drive is indeed "in the R&D stage." Toshiba and GS Magicstor have already announced plans to build drives of that size, which will also likely be used for cell phone storage. Maybe now we'll be able to see the video for "Flap Your Wings" with our ring tones.
Click here to discuss this story on the Gear Live Message Boards.
Read More

| CNet News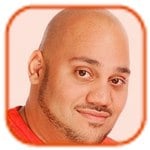 Tweet
Posted by Andru Edwards -
Categories: Video Games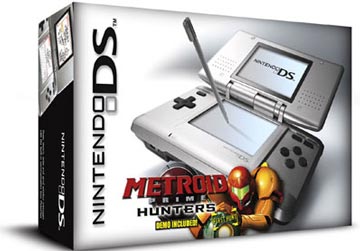 Isn't it pretty? Just another thing to get you excited about the release of one of the two major handheld systems soon to be on the market. As you can see, Nintendo is also advertising the Metroid Prime Hunters demo which is packed in with the system.
Click here to discuss the Nintendo DS on the Gear Live Message Boards
Related:
Nintendo DS Price and Launch Date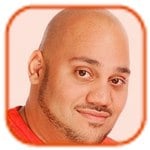 Tweet
Posted by Andru Edwards -
Categories: Features, Music
Playlist takes a look at the world of male singer-songwriters this week, a tradition going back to Woody Guthrie, Hank Williams and Bob Dylan, and continuing today with a whole list of gifted musicians. New releases by two American newcomers, and some recent releases and a collection essential from their British counterparts. Enjoy the world where all you need is an acoustic guitar and a lyric sheet.
Click to continue reading Gear Live Playlist: Ray Lamontagne, Citizen Cope, Jamie Cullem, Damien Rice, Nick Drake
Tweet
Posted by Hector Martinez Categories: Handhelds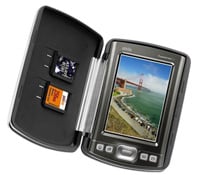 Today an image of an upcoming Tungsten handheld was posted (and then removed, apparently) on Amazon.com. As you can see, it appears to be a slider-less model, with a 320x480 display. Rumors are also pointing to a release as early as next Tuesday. October has traditionally been a month for
new handheld announcements
by palmOne, so I'm inclined to believe this news. There's no word as to whether it's the successor to the Tungsten E (most likely) or if it will be billed as the Tungsten T5. I'm still holding on to see how long my M515 lasts, but if it did break, I'd probably jump for one of these, considering I don't like slider designs.
Click here to discuss this story on the Gear Live Message Boards.
Read More

| PalmInfoCenter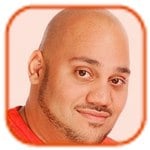 Tweet
Posted by Andru Edwards -
Categories: Hot Deals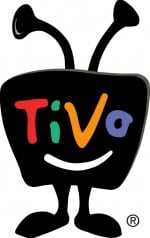 No, I am not trying to get you to set the old Bob Barker game show to Season Pass! This is a message for those of you out there who STILL have yet to pick up a DVR because of the price. Although many cable companies are starting to release combo DVR/Cable Tuners, just about anyone will tell you that they aren't as good as
TiVo
. Now just about anyone can get one, because they are just $49.99 after a $100 mail-in rebate from Circuit City. I know,
mail-in rebates
suck - but in this case I think it may be worth it. I mean, who
wouldn't
want to hit instant replay whenever one of Barker's Beauties hits the screen?
Read More

| Circuit City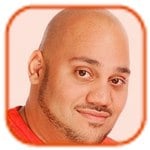 Tweet
Posted by Andru Edwards -
Categories: Hot Deals
Gratis Networks business model has swept the internet up by storm over the last few months, and now they are back with something that isn't as high tech. Despite that fact, I still received over 100 emails about the subject, so why not put it up? The next big thing from Gratis is
FreeHandbags.com
. What's the catch? The same as what you are used to from FreeIpods.com.
Sign up here
and complete and offer. Get five of your friends to do the same, and you score yourself a Prada,
Coach
, Louis Vuitton, or Kate Spade female handbag. Don't laugh. Some of these bags actually cost more than a
20 GB iPod
.
Tweet
Posted by Hector Martinez Categories: Movies, Portable Audio / Video, Product Reviews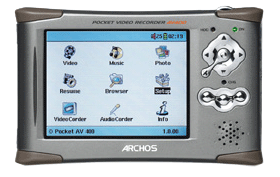 There's something to be said for the promise of convergence. Having
one single
device that handles multiple tasks will save you carrying space at the very least. At its best, you can save serious dough when a unit is more than the some of its parts. Today, Gear Live takes a look at
Archos' latest offering
, the AV400, a DVR-like recorder that also allows you to view photos and play music. Click below to see how this $550 device stacks up in terms of functionality and usability.
Click here to discuss this story on the Gear Live Message Boards.
Click to continue reading Archos AV400 Video Recorder Review
© Gear Live Inc. – User-posted content, unless source is quoted, is licensed under a Creative Commons Public Domain License. Gear Live graphics, logos, designs, page headers, button icons, videos, articles, blogs, forums, scripts and other service names are the trademarks of Gear Live Inc.