Check out our 2013 Holiday Gift Guide, win some awesome gadgets!
Our 2013 Holiday Gift Guide is in full swing - we are adding our recommendations daily, aimed at men, women, teens, families, techies, and more. If you need help figuring out what to get the people in your life, head on over to our Guide for some ideas. We'll even be giving away some of the items featured this year!
First up? We're giving away an iPad mini, Rdio subscriptions, and more!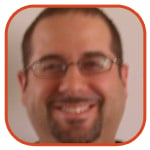 Tweet
Posted by David Torres Categories: Reviews, DC Comics
This month's issue of "Detective Comics" continues the post-Batman: RIP storyline; a "Last Rites" tie-in entitled "Last Days of Gotham". It's part one of a two part story which features the return of Batman veteran writer/editor: Denny O'Neil.
It's funny in my blog on "Batman" #682, I hoped that the return of Denny O'Neil would mean the return of a Batman story that was much more easy to follow than Grant Morrison's stuff, but O'Neil's story is a little bit confusing as well.
Read More

| DC Comics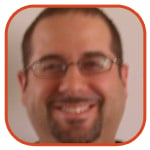 Tweet
Posted by David Torres Categories: Editorials, DC Comics
It's been announced on various comic websites that Geoff Johns is leaving "Justice Society of America" (JSA) after issue #26. I read this last night and was very disappointed. I thought JSA would be a book Geoff would stay on for many more years to come - unfortunately that will not be the case.
I will probably drop JSA after Geoff leaves. I've liked Geoff's run on this title over the past two years, but I think the work he did on the previous JSA title is far more superior. I think by the end there were just too many characters to really focus on. What happened to Mr. America? I'll flip through the first issue after Geoff leaves to see what the new creative team is doing, but if it doesn't grab me, I'm gone.
There is no one at DC right now that's doing anything that would make me consider continuing this book if they came on after Geoff. Maybe Paul Dini. Right now comics are getting too expensive and with a family to support, other things have to take top priority over comics. I'm looking forward to Geoff's "Flash Reborn" next year and I'm interested in seeing what he does with "Superman: Origins". Hopefully this reboot of Superman's origin is much better than "Birthright"; it was so boring. Great art by Leinil Yu though.
JSA is a great book and has great characters. I hope a writer is found who respects and loves the characters as much as Geoff does. Many of these characters have been around for decades and I would love to see them continue to shine in the limelight for decades to come.
Read More

| Newsarama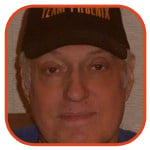 Tweet
Posted by Joel Rosenberg Categories: Editorials, DC Comics
I have read a lot of comics over the past 55 years and I don't think I ask for much. Everybody has their own preferences for artists and writers, but I like a well-plotted out story, which makes sense. Consistency is not the hobgoblin of little minds when you are dealing with a 70-year continuity in the comics universe. I can accept any premise as long as the story flows from it consistently. I can accept coming from a larger planet with a red sun causing the last son to have super powers. I cannot accept tossing plastic Ss or teleportation after 50 years or so. I can accept being bitten by a radioactive spider giving someone super powers, but not a demon reordering the entire universe so someone's marriage can disappear.
So Batman 682 hits the store and I go "WHA?!?!?!"
The next day I get my regular call from DC, which usually means they are trying to sell me something. I, also, get to ask them any questions that we get that we can't answer. So I asked my rep what he hell is going on in this book. Is Bats dead or not (comic dead, that is)? It seemed he got his helicopter blown up in 681, but ends up being tortured in 682. Does RIP take place before or after Crisis? He's in Crisis so it's unlikely RIP takes place before, but the world is supposed to be quite a different place after Crisis and it doesn't seem to be here. What gives?
So, I got three different people from DC arguing and we all came to the same conclusion. We don't know. I can live with the story being a jumbled mess that is supposed to make one think about what the author is trying to say, but this goes way over the line. Maybe in 683 he'll be Bat-Baby and we can start all over again.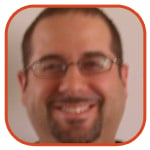 Tweet
Posted by David Torres Categories: Editorials, Movies, DC Comics
With the release of "The Dark Knight" on DVD and Blu-ray today, the director Christopher Nolan did an interview with USA Today to promote it. Of course with every interview comes the question if he's doing Batman 3 and when will it be coming out? For now, Nolan states that there are no immediate plans to get the ball rolling on Batman 3. Nolan is nervous about doing another Batman so quickly because many third installments of franchises tend to stink (Superman 3, Godfather 3, etc).
In the article, he says he's jotting down notes and doing some outlines for a script right now, but there is nothing so far that makes him want to put it on film. Nolan feels that doing a third film too quickly will result in the film being sub-par to the first two and that would be "disrespectful to the fans." These statements make me believe that Nolan is committed to doing a third film, but he wants to do it right.
Read More

| USA Today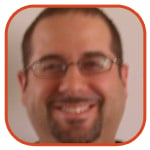 Tweet
Posted by David Torres Categories: Reviews, DC Comics
Another issue of "Batman" by Grant Morrison that has me going, "What the #$@&?!!" Although I'm a bit confused, I think I got a grasp of what's going on. I think.
This is part one of the storyline "Last Rites". The solicitation for this issue reads, "In his last hours, Alfred the Butler tells the life story of the Batman as you've never seen it before in this two-part adventure, which bridges the gap between the events of "Batman R.I.P." and FINAL CRISIS. Learn the secrets of Batman's early years! Witness the nightmare of a Gotham City where Batman never existed!"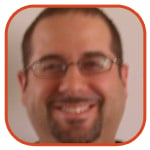 Tweet
Posted by David Torres Categories: Editorials, Movies, DC Comics
A Flash film is scheduled to be released in 2010. According to IMDB, the director of "Shanghai Knights" and "Fred Claus" is set to direct. Exciting! Who knows, maybe he'll do a good job. No actors are currently attached to the film.
Although casting is crucial, I'm more concerned right now about the script. The current writer attached to the film is Chris Brancato. His resume doesn't make me jump for joy either.
Here is what I would like to see.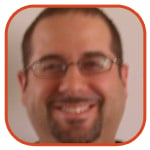 Tweet
Posted by David Torres Categories: Movies, Reviews, DC Comics
I'd like to thank Evan C. Price for contributing to Comix 411 with Part One of this "Batman and Robin" argument. It takes a real man to admit that on some level he liked "Batman and Robin". I promised him that I wouldn't bash him and call him an idiot for liking the film because we all have our likes and dislikes. I didn't like the Lord of the Rings movies. I thought they were long and boring. I'm in the Kevin Smith camp on this one. (If you saw Clerks 2 you know what I'm talking about.)
Well, when I first saw "Batman and Robin," I hated it. And after viewing it in its entirety after the first time since I saw it in the theaters, I still don't like it. Just like other comic fans who have talked about the film over the years I agree that the film is campy, poorly acted, and poorly written. So I will start off with my short list (and it will be short) of the stuff that I did like about the film.
Read More

| Wikipedia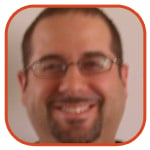 Tweet
Posted by David Torres Categories: Movies, Reviews, DC Comics
My co-worker told me once that his brother liked "Batman and Robin". I said to myself that in no way was that even possible. Well, he doesn't like "Batman and Robin," but he does like it a bit and feels some of the criticism about the film is too harsh. I decided that this would make for a good blog and I asked him to write a review of the film while I would write my own. Here is his review:
YES, THAT'S RIGHT, A DEFENSE OF BATMAN AND ROBIN…
by Evan C. Price
Viewing Joel Schumacher's Batman and Robin for the first time since its release in 1997, I am surprised at the contempt for this sequel among comic book fans, IMDB and Ain't-It-Cool regulars, and the usual assortment of internet grumps and trolls.
"Bane was a complex villain and they ruined him."
"The worst comic book film ever made."
"It raped my childhood."
And so on.
Read More

| Wikipedia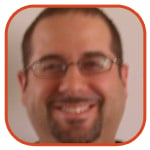 Tweet
Posted by David Torres Categories: Editorials, DC Comics
It's been a busy week for me. Between the birth of my second son this past Monday, as well as Thanksgiving, I haven't had much time to read or write about comics. Today after coming home from the pediatrician, I went and got the mail and in my mailbox was this month's "Wizard" magazine. On the cover was a picture of the new "Justice League" comic, which will be written by James Robinson. I completely forgot about this book as the announcement for it came early this year.
James Robinson is responsible for writing one of my all-time favorite comic books: "Starman". "Starman" only lasted 80 issues, but it was not canceled because it stunk. Robinson created a story that had a beginning, middle, and end that DC allowed him to tell - similar to Neil Gaiman's run on "Sandman," Robinson had carte blanche when it came to that book and it's protagonist, Jack Knight.
Read More

| Newsarama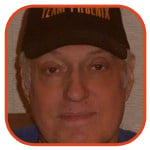 Tweet
Posted by Joel Rosenberg Categories: Television, DC Comics
The other night we had Chloe's wedding and it was the disaster that it was projected to be. Doomsday crashed the party and carried off the bride (yes, bride, they did get married before all the hullabaloo). Lana came back after learning Green Arrow's secret and is working with some suspicious character. Lex came back plugged to some weird machine. Jimmy is half-dead. Lois thinks that Clark might be the One. Clark is plain pissed. A typical "Smallville" cliffhanger because they never put one person in peril when they can end a half or full season with just about everyone up the creek. But what do we have to look forward to on January 15, 2009 when the show returns?
Well, how is Clark to deal with Doomsday? Even with Impulse, Cyborg, Aquaman, Black Canary, Martian Manhunter, and Green Arrow, it seems Supes is going to need more help. Even though a lot of shows, including "Smallville," are cutting back to reflect the current economy, we still have room for a slew of guest stars. Well, comic book guest stars as opposed to big name actors.
On January 15, we are going to see the arrival of The Legion of Super Heroes. Cosmic Boy, Lightning Lad and Saturn Girl are going to arrive from the 31st century with stock market tips and to help our hero out. No more worrying about corn prices for a certain Kansas farmboy. DC is digging a little deep from the bench, in my humble opinion, because time travel shows, even when fun, makes my hair hurt. Let's face it. Go back in time, fail in your mission, then try it again 10 minutes earlier until you succeed. Surely those Terminators sending guys back in time must realize their guys have failed when John Connor and the resistance is still there. Didn't kill him, try again for Sarah. Fail with her, try the grandmother, etc.
If I have the scenario right, this Doomsday is made from Kryptonese genetic material so he should be superior to Supes. Assuming green kryptonite doesn't kill him, I wonder if magnetism, lightning bolts, and telepathy will do any good. Well, we will find out in January.
© Gear Live Inc. – User-posted content, unless source is quoted, is licensed under a Creative Commons Public Domain License. Gear Live graphics, logos, designs, page headers, button icons, videos, articles, blogs, forums, scripts and other service names are the trademarks of Gear Live Inc.