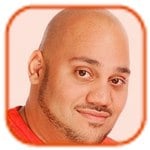 Posted by Andru Edwards Categories: Handhelds, Portable Audio / Video, Software,
If you've been wanting to use your Zune HD to get your Twitter on, today is your day. Twitter for Zune HD is a free app, now available in the Zune Marketplace, that lets you interact with your Twitter peoples. You can read Tweets, update your status, and all that good stuff. If you don't see it, give it a little bit, it was just deployed, which means it may take a few before it shows up.
Now, can we get some Zune HD Facebook love?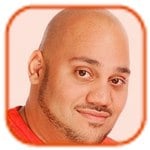 Posted by Andru Edwards Categories: Handhelds, Microsoft, Music, Portable Audio / Video, Techies, Teens, Under $250,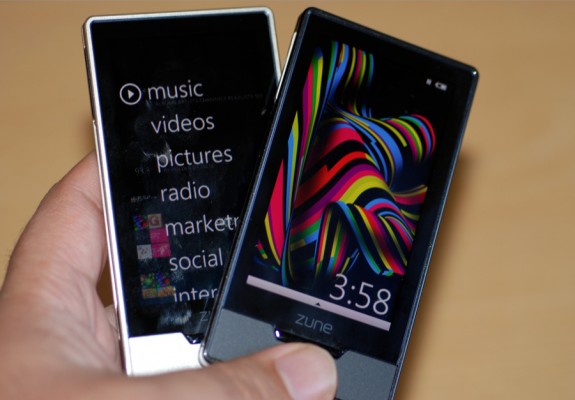 We must say, one device we were excited about this year was the Zune HD, and as evidenced in our Zune HD review, Microsoft came through with a superb device with a fantastic service behind it to match. In fact, we've said it many time that, in our opinion, for someone that truly loves music, Zune is the best deal around. Coupled with the $15 per month Zune Pass (which isn't a requirement,) you get a top-notch portable media player with an OLED screen, HD Radio, and web browser with the advantage of being able to listen to pretty much any song you can think of at a moments notice.
The Zune HD retails for $289 for the 32GB model, and $219 for the 16GB model - however, Amazon's got a great sale on the Zune HD that'll put the 32GB model into your hands for $269 ($21 off,) while the 16GB model will run you $189 ($30 off.)
Read More

| Zune on Amazon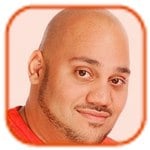 Posted by Andru Edwards Categories: Hot Deals, Microsoft, Portable Audio / Video, Software, Video Games,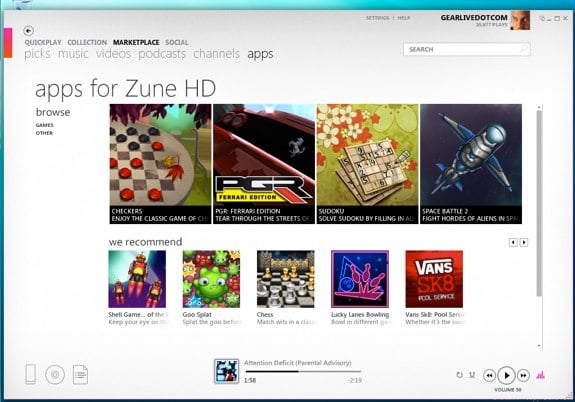 Following up on the promise of more free games for the Zune HD, Microsoft has released six new titles that are now available for your downloading pleasure. We've got a blurb on each game here, but we've gotta just say, after playing with PGR Ferrari Edition, we are thankful for that Tegra processor that the Zune HD is packing. Sure, it's no App Store equivalent, but hey, it's free content that is actually more fun than a flashlight or tip calculator:
Audiosurf Tilt: Audiosurf creates a rollercoaster ride from any song. Choose any song from your music collection and watch Audiosurf turn it into a unique roller coaster track for you to ride. The song you choose determines the shape, the speed, and the mood of each track. Tilt your Zune like a steering wheel to collect colored blocks and avoid speedbumps. Unlock more than 30 designs, each with its own special theme and color palette.
Checkers: Enjoy the classic game of Checkers in a beautiful outdoor park setting. Play against the computer or against a friend.
Lucky Lanes Bowling: Bowl in different game modes: exhibition, blackjack, golf. Play in five different bowling alleys with unique themes, all with the swipe of a finger. Choose from twenty different bowlers and twenty two different ball styles. You can play against the computer or play with up to four friends.
Piano: Play your own tune, or play along with your favorite music on this electronic piano.
Project Gotham Racing: Ferrari Edition: Tear through the streets of London, Tokyo, and New York in the Ferrari of your choice using multi touch controls and the built in accelerometer.
Vans Sk8: Pool Service: From the Admiral to the old abandoned rec center pool, Bucky Lasek and Omar Hassan know a good bowl to skate. Hit the pools and put these Vans skaters to the test with all the tricks in their bag and achieve hero status once you unlock their pro model skateboards.
According to Microsoft, the Facebook and Twitter apps are still being worked on, but are still on track for Zune HD as well.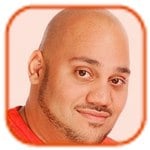 Posted by Andru Edwards Categories: Design, Features, HDTV, Microsoft, Portable Audio / Video,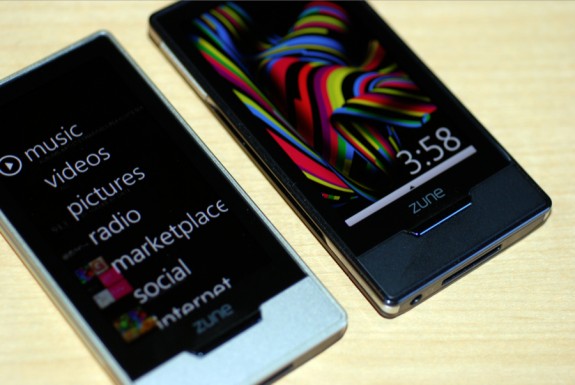 We've had the new Zune HD in our hands for a few weeks, and now that we've had the opportunity to thoroughly get to know it at an intimate level, we figured it was time to share - but first things first. We've gotta say it. Microsoft has been consistently wowing us over the last few months. Say what you will about Windows 7, Bing, et al, but at the end of the day, they are solid offerings that stack of well against their competitors. Then of course, there's the Xbox 360, which just received a dashboard overhaul, making it even more useful and feature-rich, and there is even more to come this fall. For us to even be thinking about Microsoft in this way is a huge departure from even just one year ago.
So, all that said, where does the Zune HD fit into all this? Well, as we've posted previously, the thing has an OLED 16x9 display, and packs in the NVIDIA Tegra processor. Those two pieces of news has us super-excited to see if this thing would live up to the hype. Does it? Go grab a drink and get comfortable, because we are going to delve right in.
Click to continue reading Zune HD Review: Music discovery at its finest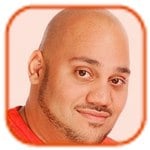 Posted by Andru Edwards Categories: Microsoft, Music, Software,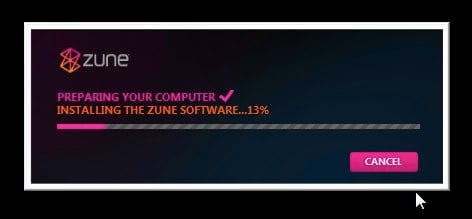 It is now September 15th, and that means that you are now able to go and grab the Zune 4.0 update. Go ahead and do it, if you love music. The Zune.net site is still undergoing maintenance, but if you have the old version of the Zune player, just launch it and have it check for updates, and you're golden.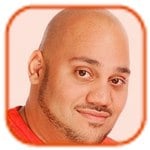 Posted by Andru Edwards Categories: Microsoft, Music, Portable Audio / Video, Software,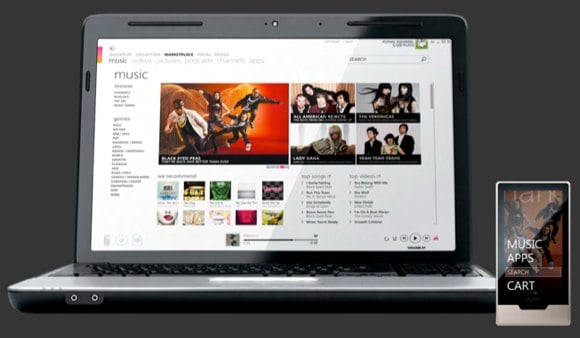 The wait for the big Zune refresh that a lot of us have been clamoring for is finally over. Today, the Zune HD launches, available from the Microsoft online store, Amazon, Best Buy, and others. Alongside that launch comes a much-improved Zune software and services package. That's right, Zune 4.0 is here, and there's lots to cover. Let's dive in and take a look at all the major new features in Zune 4.0, as well as some of the smaller pieces of fit and finish that make this release shine, including the Zune Marketplace, Zune PC software, Zune on Xbox Live, and Zune.net.
ZUNE 4.0
From everything we've seen as it pertains to the Zune 4.0 software, this update is all about making music more enjoyable to listen to, easier to discover, and easier to manage. In addition, you get movies in the Zune Marketplace now (both rental and purchase,) Xbox Live integration, and a bunch of other features that make Zune 4.0 one of the best pieces of media management software that we've used to date.

QUICKPLAY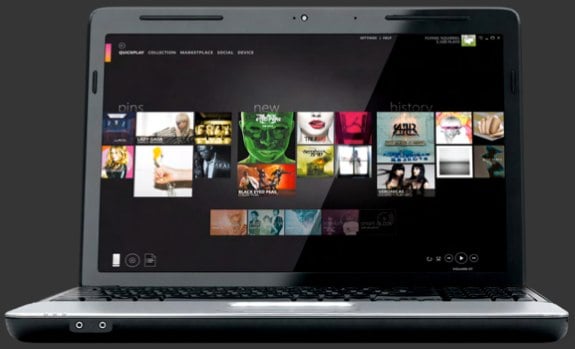 One of the first things you'll notice about Zune 4.0 is the Quickplay screen. Similar to the Quickplay area on the new Zune HD, the Zune desktop software gets similar treatment. Here you'll be able to pin specific content to the area, get a look at new content you've recently added to your library, pull up recently played content, and also get direct access to your Smart DJ mixes. Smart DJ, you say? Yes, read on.
Click to continue reading Zune 4.0: The Complete Feature List Rundown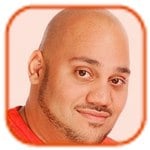 Posted by Andru Edwards Categories: Apple, Displays, Features, Handhelds, Microsoft, Portable Audio / Video,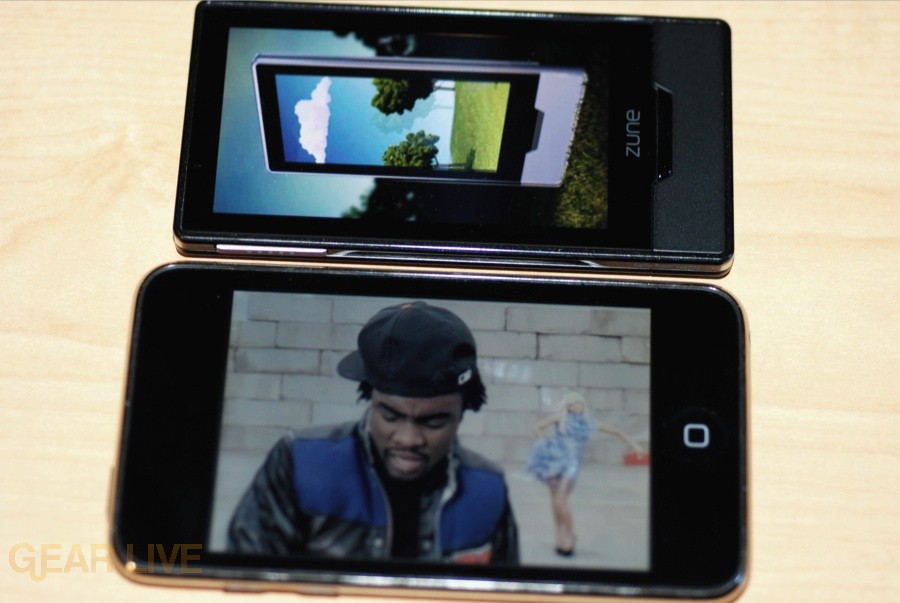 The Zune HD launches today, and we know a bunch of you are considering picking one up, but want to know how it stacks up agains other items like the iPod touch, and even the older hard drive based Zune 120 (since they're all on clearance now.) We've taken the liberty of putting together a size comparison gallery that puts the Zune HD up against those very items. Yup, check out our Zune HD size comparison gallery for all the goods.
Read More

| Zune HD size comparison gallery
Gallery: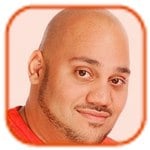 Posted by Andru Edwards Categories: Features, Galleries, Handhelds, Microsoft, Portable Audio, Portable Video,
That's right, y'all. It's Zune HD day, and Microsoft's newest portable PMP is ready to make its debut. Of course, we've got your hook-up, and have put together an unboxing gallery looking at the Zune HD, as well as everything else in the box. We must say, we were definitely stoked about this. For gadget lovers and lusters, the Zune HD is an adrenaline rush, what with its thin profile and gorgeous screen. Be sure to check out the full Zune HD unboxing gallery for all the goods.
Gallery:
We will of course have a Zune HD review coming for you as well, but since Microsoft opted to give us review units that wouldn't work until the Zune 4.0 software update was available, that'll have to wait a bit. We don't wanna go singing the praises of (or totally trashing) a device until we've had some legitimate time to play with it while fully functional, thank you very much. But hey, if you like the pictures, then be sure to also check out our Zune HD size comparison gallery as well.
Read More

| Zune HD unboxing gallery
Gallery: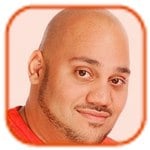 Posted by Andru Edwards Categories: Handhelds, Microsoft, Portable Audio / Video, Software,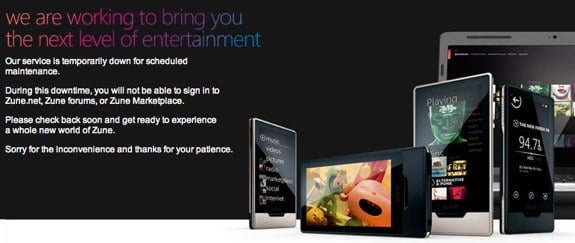 While not as exciting when the Apple Store online goes down, you should still be aware that Microsoft has taken all Zune services down in preparation for the launch of the Zune 4.0 software, and the release of the Zune HD tomorrow. We are guessing things will be functional again around midnight tonight. In fact, you may wanna stop by Gear Live around that time as well. Just sayin'.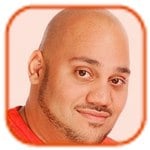 Posted by Andru Edwards Categories: Apple, Corporate News, Microsoft, Music, Portable Audio / Video, Software,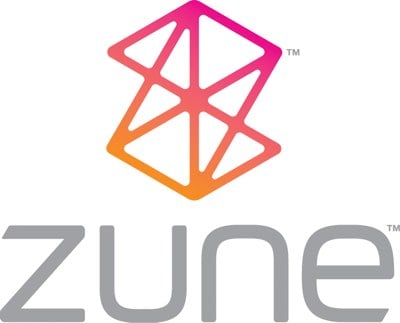 One things we've been wondering today, admidst all of the Apple It's Only Rock and Roll event news, is how Microsoft was feeling, especially as it pertains to their Zune business, which is set for a major overhaul in six days. We got in contact with a Microsoft spokesperson, and asked them about what they thought of the new iPod and iTunes announcements. Here's what they had to say:
Since our debut, Zune has offered a different kind of end-to-end digital entertainment experience that includes wireless MP3 players, a robust online store, music community and innovative software features that help users easily find the music and videos they love.

The entertainment experience for consumers hasn't changed that much after Apple's announcement today. Our point of view has always been that people want to be entertained, and they want a better way to watch and listen to the digital entertainment they love. We're interested in getting you your content where you want it in rich, exciting ways. We look forward to sharing more on September 15th.
Okay, so Zune is all about music and videos - not games, video recording, and all that other stuff. We get it, and we like the focus. What we don't like, though, is how Microsoft allowed Apple to steal their thunder by announcing the new line-up way after Microsoft announced the Zune HD, followed up by Apple launching the new iPods a week before the Zune HD hits stores.
In the meantime, if you're a music fan looking for a new music player, we say wait until the fifteenth. What you see come out of the Zune camp may surprise you. All of you. I've already said too much.
© Gear Live Inc. – User-posted content, unless source is quoted, is licensed under a Creative Commons Public Domain License. Gear Live graphics, logos, designs, page headers, button icons, videos, articles, blogs, forums, scripts and other service names are the trademarks of Gear Live Inc.