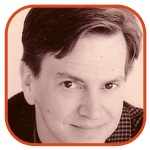 Posted by Tom Mason Categories: Movies, Independent,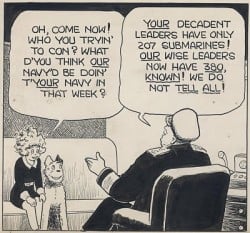 Little Orphan Annie, the plucky little orphan girl, died today after an extended illness, just a few weeks shy of her 86th birthday. The official cause of death was listed as a broken heart after discovering that she'd been appearing in just 20 newspapers.
Afflicted by a disease that gave her blank eyeballs and kept her perpetually a little girl, Annie began her career in the self-titled comic strip as the ward of the infamous war profiteer Daddy Warbucks, a mouthpiece for conservative politics who launched frequent anti-union tirades. Because of her association with one of the world's richest men, Annie was often the target of thieves, spies, and villains.
Click to continue reading Little Orphan Annie, Dead at 85
Read More

| Little Orphan Annie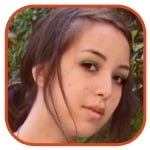 Posted by Robin Paulson Categories: Movies, Image Comics,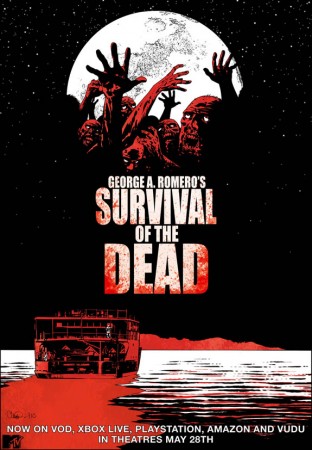 The Walking Dead writer Robert Kirkman may be lending his concentration to filming the television version of the hit comic book series, but artist Charlie Adlard is lending his talents to a great source of their inspiration: George Romero.
In a promotional poster for Romero's latest film, Survival of the Dead, fans of the Image series should be quick to notice Adlard's familiar artwork. That's a whole lotta zombie goodness right there.
Check out the film when it hits theaters on May 28!
Read More

| MTV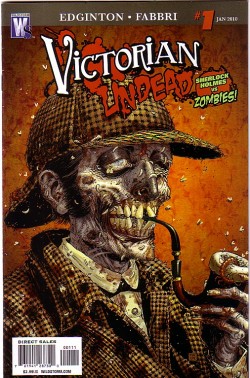 Everyone who knows me knows that I love the comics that are out there on the fringes of the industry. You want to make everyone turn into apes or zombies or contestants on So You Think You Can Dance? and I'm right there, eager to throw my $2.99 in your direction.
So when I saw Tony Moore's "iconic" cover on Victorian Undead #1 (Wildstorm) on the rack with a blurb that says "Sherlock Holmes Vs. Zombies," my hand shot out faster than John H. Watson, M.D.'s revolver. And I wasn't disappointed. Far from being as "out there" as its B-movie subject matter might suggest, it actually feels like a real Sherlock Holmes adventure but with, y'know zombies. And Automata (aka robots). Following a celestial event in the skies of London in 1854, there are rumors of the dead coming back to life and desecration of the bodies by beheading. By 1898, when two London workmen succumb to zombiness, leaving one in the custody of Inspector Lestrade, the call goes out for Sherlock Holmes who's busy on a seemingly separate case trying to figure out who's behind the robot that just tried to kill him. (I've read stories where Holmes has gone up against the aliens from War of the Worlds, and also Dracula, Jack The Ripper and The Invisible Man, so zombies and Victorian robots don't feel out of place in my personal Holmes canon.)
Click to continue reading Victorian Undead: Sherlock Holmes Vs. Zombies!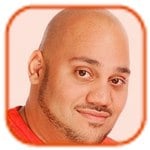 Posted by Andru Edwards Categories: Horror, Independent, Celeb News, Filmmaking, Rumors, Upcoming Releases,
Justin Timberlake helped fund Colin, an ultra-low budget British horror movie, without even knowing it!
Marc Price, who claims that he made his debut film for just $70, said he never bought any make-up for the zombies and instead relied on what his makeup artist friends could donate from jobs where they hadn't used everything up.
"The girl who was our head of makeup was cool because she was doing a lot of pop promos at the time—she didn't need much liquid latex for Justin Timberlake so she was able to leave quite a lot with us."
Marc also said his team had a few run-ins with the general public when they were filming some of the film's gorier scenes: "The most crazy was when we had a scene with a guy having his face ripped off. I had the video camera in one hand and I was ripping off the face with the other hand, then all of a sudden this woman peered over, and said, 'excuse me…'—she ignored the camera and ignored the fact I was ripping his face off, she thought it was real—and she said 'excuse me are you ok? Do you want any help?'"
Colin is due in theaters on October 23 and is available on DVD on October 26.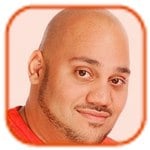 Posted by Andru Edwards Categories: Columbia Pictures, Horror, Comedy, Celebrity Gossip, Upcoming Releases,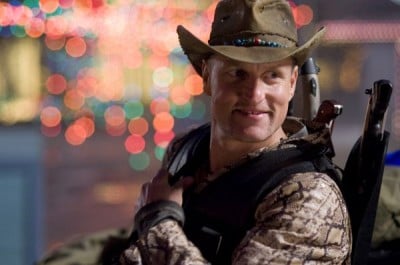 Woody Harrelson felt "accomplished" killing zombies.
The actor admitted he had a great time in Zombieland, which sees his character Tallahassee hunt down and kill the undead beings who feast on human flesh. "It was really fun and really cathartic. You get through the end of the day, you've killed a couple hundred zombies, you feel like you've accomplished something," he said.
Woody relished the action and even had his favorite "killing."
Click to continue reading Woody Harrelson: Zombie Hunter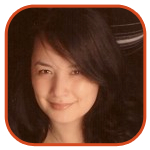 Posted by Veronica Santiago Categories: Columbia Pictures, Horror, Comedy, Trailers, Upcoming Releases,
Combine I Am Legend with a little Natural Born Killers, some 28 Weeks Later, and a giant heaping of Shaun of the Dead, and you might just get Zombieland.
In this new film from Ruben Fleischer, survivors of a zombie plague journey across the country to an amusement park. (Because we should always feel safe in a land of clowns.) The horror comedy stars Woody Harrelson, Jesse Eisenberg, Emma Stone and Abigail Breslin and features cameos from Bill Murray and Mike White.
It'll be time to "nut up or shut up" on October 9.
Read More

| Zombieland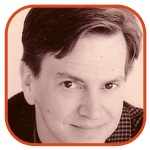 Posted by Tom Mason Categories: Reviews, DC Comics, IDW Publishing, Independent,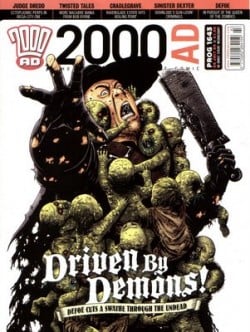 Whenever I'm in London, which is where I am this week, I like to check out the local comic books. And I don't mean the repackaged American comics that Marvel does, or the magazine-sized comic books like Star Trek and Terminator: Salvation that feature quizzes, puzzles and games inbetween a repackaged American comic. (Although the UK Star Trek comic does a very nice job of repackaging IDW's Star Trek comic with an assortment of photos and features on the new movie.) I'm talking about the stuff the Brits do for themselves, specifically for the newsstand. Stuff like…Judge Dredd.
I've been a casual Judge Dredd fan for years. Back in the 90s, I worked my way through the collections from Titan Books with all that great Brian Bolland and Mike McMahon artwork, I read the DC Comics mini-series and I saw the godawful Judge Dredd movie with Sylvester Stallone and Rob Schneider. So I have some familiarity with the Judge and his colleagues, which led me to pick up 2000 AD, Prog 1643 from July 8, 2009.
The cover is a nice zombie-baby horror from Leigh Gallagher, tying into this issue's final story.
Click to continue reading BRITISH COMICS: 2000AD Prog 1643: Judge Dredd & Zombies!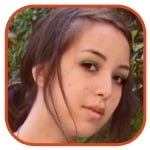 Posted by Robin Paulson Categories: Reviews, Independent,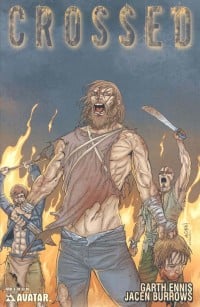 I'm sure many, like myself, were disappointed with last month's Crossed, issue #5. Not a single sadistic zombie was to be found! Little did I realize that, until I read Crossed #6, it was merely a calm before the storm. Trust me—it's a huge, effing tempest.
Garth Ennis and Jacen Burrows open the issue with our characters face to face (literally) with an undead eliminated by his own kind. Barely two pages after that, we discover just why Kitrick is as depressed as a Prozac-popping Elizabeth Wurtzel (aside from the usual post-apocalyptic depression, that is). I've got to say: Ennis and Burrows deliver with this flashback.
Just when you think that they're going to feed into your Ichi the Killer-like sadism (yes, you who reads these twisted comics) some more, they throw the cutest, most adorable puppy dog at you! Yes, a puppy dog!
Unfortunately, you don't have much time to fawn over the dog as another revealing past from the bunch comes to the forefront. I'm not sure whose past is worse, to be honest. But I do have some comments about one of them (spoilers after the jump)...
Click to continue reading Ennis and Burrows Save Up for Crossed #6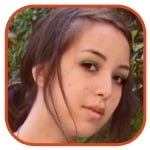 Posted by Robin Paulson Categories: Reviews, Image Comics,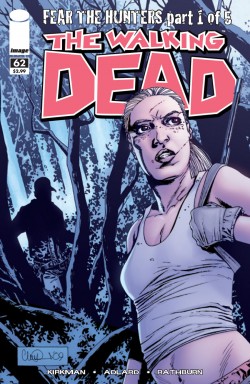 I know, I know: how can I label anything that Robert Kirkman touches as "weak"? Trust me, I was just as disappointed as you were with this month's issue of his never ending zombie saga, The Walking Dead #62. Even more upsetting is the fact that this issue marks the first of five issues in his "Fear the Hunters" arc!
We start off post-Billy and Ben murders, where Dale has plunged deeper into his anti-social abyss (clearly depicted in the second panel where he is outright facing the opposite of the party). Kirkman then spotlights the very intriguing progression of Carl's character, which I foolishly assumed in the last issue was his mirroring Rick. Judging from what Kirkman showed us this month, I cannot even imagine what he has in store for Carl, but it does make me giggly and excited.
Then… ZOMBIES! Oh how I missed you guys last month!
Enough of a recap—on to what I have to say about this letdown (so as to halt you from throwing stones at my head).
Click to continue reading Walking Dead #62 Weakly Introduces Hunter Arc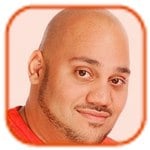 Posted by Andru Edwards Categories: Games, New Apps, $6.99,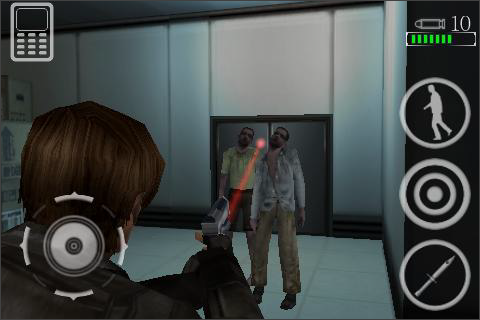 This morning Resident Evil: Degeneration hit the App Store, officially bringing the Resident Evil game series to the iPhone and iPod touch. The game is based on the Resident Evil: Degeneration movie from Sony Picture Home Entertainment, and puts you in control of CLaire Redfield and Leon Kennedy, our Resident Evil mainstays.
The game hits you with 3D graphics, multi-touch controls, and even takes advantage of the accelerometer. Resident Evil: Degeneration sells for $6.99, and is available for purchase immediately.
Read More

| Resident Evil: Degeneration

© Gear Live Inc. – User-posted content, unless source is quoted, is licensed under a Creative Commons Public Domain License. Gear Live graphics, logos, designs, page headers, button icons, videos, articles, blogs, forums, scripts and other service names are the trademarks of Gear Live Inc.