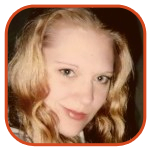 Posted by K.C. Morgan Categories: Drama, Prime Time, The CW, Gossip, Internet, Ratings, Video,
The CW's new fall season looked very promising - at first. After some seriously low ratings, the network decided to make a few big changes. People were fired, shows were cut and The Beautiful Life was changed for ever. The series was cut after only two episodes aired. Ouch. Thanks to YouTube, Life goes on.
Click to continue reading How Beautiful: YouTube Breathes New Life into Canceled Series
Read More

| CNN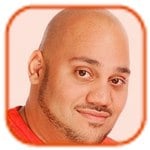 Posted by Andru Edwards Categories: Music Videos, The Charts, Videos, Dance, Hip-Hop & Rap, Pop,
DJ Earworm has once again worked his magic, releasing the 2009 United State of Pop mashup of the top 25 Billboard hits of the year. If you've never seen his work and are a music fan, you'll want to take a look. Serious props need to be given to Earworm for the way he is able to take 25 different tracks and put them together into something that not only sounds cohesive, but is something you'd want to listen to multiple times. This years version is a mashup of the following tracks:
The Black Eyed Peas - BOOM BOOM POW
Lady Gaga - POKER FACE
Lady Gaga Featuring Colby O'Donis - JUST DANCE
The Black Eyed Peas - I GOTTA FEELING
Taylor Swift - LOVE STORY
Flo Rida - RIGHT ROUND
Jason Mraz - I'M YOURS
Beyonce - SINGLE LADIES (PUT A RING ON IT)
Kanye West - HEARTLESS
The All-American Rejects - GIVES YOU HELL
Taylor Swift - YOU BELONG WITH ME
Featuring Justin Timberlake - DEAD AND GONE
The Fray - YOU FOUND ME
Kings Of Leon - USE SOMEBODY
Keri Hilson Featuring Kanye West & Ne-Yo - KNOCK YOU DOWN
Jamie Foxx Featuring T-Pain - BLAME IT
Pitbull - I KNOW YOU WANT ME (CALLE OCHO)
Featuring Rihanna - LIVE YOUR LIFE
Soulja Boy Tell 'em Featuring Sammie - KISS ME THRU THE PHONE
Jay Sean Featuring Lil Wayne - DOWN
Miley Cyrus - THE CLIMB
Drake - BEST I EVER HAD
Kelly Clarkson - MY LIFE WOULD SUCK WITHOUT YOU
Beyonce - HALO
Katy Perry - HOT N COLD
If you're interested, we've got the videos for the 2008 and 2007 (my personal favorite) United State of Pop mashups for you after the break.
Click to continue reading DJ Earworm drops the 2009 United State of Pop mashup music video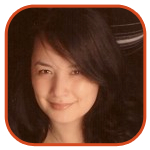 Posted by Veronica Santiago Categories: Videos, Covers,
It's been two years since that ubiquitous "Chocolate Rain" video first came into our lives, but we haven't seen the last of Tay Zonday.
This time around, the YouTube celebrity lends his deep vocals to a classic Christmas tune: "You're a Mean One, Mr. Grinch."
Read More

| TMZ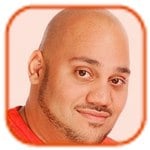 Posted by Andru Edwards Categories: Announcements, Features, PC / Laptop, Videos,
When we announced our HP Envy 13 giveaway, we knew you guys would show up with some videos showing what it was that you wanted the Envy 13 to do for you (or in some cases, someone else, holiday season and all.) In all, 57 of you guys hit us with video responses on YouTube to enter. We figured it would mostly consist of people talking into a webcam (we were right,) which was fine with us. The winner was chosen by random, so there wasn't really any reason to go all out anyway.
Imagine our surprise when we went in today and chose a random winner (hat tip to Random.org,) and it turned out to be a music video! We then started peeking around at some of the other entries, and there was definitely some creativity going on. The video at the top is done by YouTube user TheSumbiProject, and he is our random winner. We will reach out to him as soon as we hit publish on this post. That said, we wanted to share some of the other interesting entries we received, so you'll find those after the break.
Click to continue reading Winner of our HP Envy 13 notebook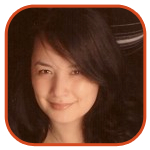 Posted by Veronica Santiago Categories: Drama, Prime Time, The CW, Internet,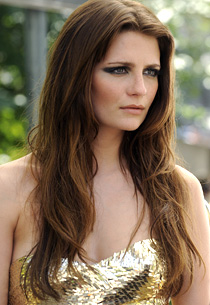 The season's very first canceled program is now getting a second life…on the internet.
The Beautiful Life - featuring Mischa Barton, Sara Paxton and Elle McPherson - was only able to air two episodes before it was yanked by the CW. That left three finished hours sitting on the shelves.
Not wanting to waste what he helped produce, Ashton Kutcher has announced that the remaining segments will be available via YouTube. As of today, the first three weeks have been posted. The last two will debut on Monday.
"What we feel like we're doing is creating, in some ways, an industry first," Kutcher told Reuters. "A show that couldn't find its legs on television, we believe can find its legs on the Web."
Thanks to a partnership with Hewlett-Packard, all episodes will air commercial-free.
Read More

| The Live Feed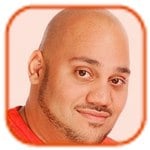 Posted by Andru Edwards Categories: Wearables, Videos,
Please, someone explain to me why you'd need a Necky, because I am just not seeing it. What is wrong with the regular clothes that we already have, and have used for generations? Why do you need a chestplate that is fashioned out of cheap cloth to stay warm in the winter? Huh?? Answer me!! It's a scarf, not a freaking bow tie. Learn how to wear one, Necky enthusiasts!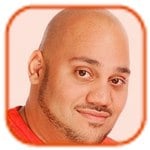 Posted by Andru Edwards Categories: Displays, HDTV, Home Entertainment, Family, Techies,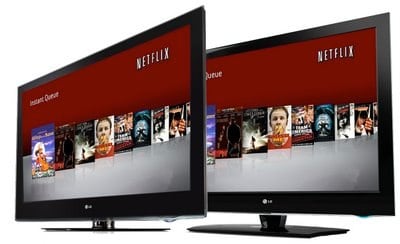 We wanted to find a nice mid-range HDTV we could recommend this year, and we think the LG 47LH50 is it.This is LG's 47-inch, widget-powered television, and it brings the heat with a 1080p display, and 5.1 surround sound output. Why would you want to output sound from the display? Well, thanks to the Yahoo! widget support, you get things like Netflix, YouTube, and a bunch of other embedded media playback services, including the Vudu streaming movie service. Just connect the LG 47LH50 to your home network, and the content is right at your fingertips. The part, though, is the price. These typically sell for about $1500, but Amazon is selling it for $1,139.
Read More

| LG 47LH50 HDV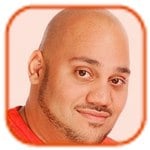 Posted by Andru Edwards Categories: Announcements, Features, PC / Laptop, Videos,


Remember that HP Envy 13 we showed off a couple of weeks ago? Yeah, the one that was even featured in Lady Gaga's Bad Romance music video? Well, thanks to HP, we've got one to give away to one of our readers. All you need to tell is is what you want the HP Envy to do for you. Need some ideas? Check out the video above. There are a few guidelines:
Videos may be SD or HD, live-action, or animation, and must be under 100 MBs in size.
Videos must clearly answer the question "What do you want the new HP Envy to do for you?"
Videos must be posted to YouTube, and announced on Twitter with a link to the YouTube video. Start your tweet with "Hey @gearlive" and include the hashtag #HPEnvy.
All content must be owned by entrant.
Anything depicting violence, bodily harm (including cigarette smoking), profanity, nudity or explicit sexual content, or unlawful activity, including underage drinking, binge drinking, or gambling is not permitted in any video submission.
So, why is the HP Envy 13 cool? There are a bunch of reasons you should be interested. Aside from being slim and stylish, it weighs just 3.74 pounds and is less than 1-inch thin. It rocks a 1.86GHz Intel Core 2 Duo that lets you play Blu-ray movies or edit video without lag, and there's even an optional ultra-high capacity battery that'll last up to 18 hours. Lastly, the 400 nit display is gorgeous, twice as bright as other similar notebook displays.
Wanna win? You've got all the details - get to work on submitting those videos! You have until December 18th at 11:59 PM PST to get them in.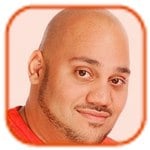 Posted by Andru Edwards Categories: Performances, Videos, Pop,
As if we needed any more reason to admire the talent of Lady Gaga, we just came across this video of her from her pre-Gaga (and pre-blonde) days. Here, she is performing at the annual NYU talent show as Stefani Germanotta, performing Captivated and Electric Kiss while playing piano.
We also like what she says at the 5:48 mark in the video posted after the break. She is definitely cognizant about her surroundings, and her role in the music business. Listen to her comments about her album, The Fame, as well as Princess Diana.
Click to continue reading Video: Old-school Lady Gaga at NYU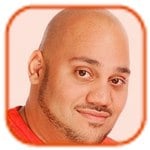 Posted by Andru Edwards Categories: Cell Phones, Corporate News, Videos,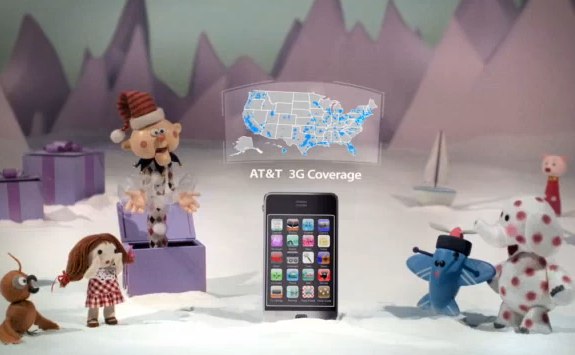 Oh man, you've got to love how Verizon Wireless has gotten so bold now that they've finally got a killer device in the Motorola DROID to brag about. You've also got to love how Apple is getting a taste of their own medicine, after running the "I'm a Mac" ads for years now. Verizon is aiming to highlight their phone offerings, as well as their huge 3G network, in their holiday commercials that dump on the iPhone and AT&T. There are three so far, and we must admit, they're pretty clever. You can watch all three commercials, one of which sees the iPhone banished to the Land of Misfit Toys, after the break.
Click to continue reading The gloves are off: Verizon iPhone attack commercials go full swing
© Gear Live Inc. – User-posted content, unless source is quoted, is licensed under a Creative Commons Public Domain License. Gear Live graphics, logos, designs, page headers, button icons, videos, articles, blogs, forums, scripts and other service names are the trademarks of Gear Live Inc.