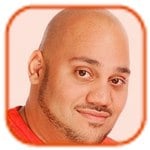 Posted by Andru Edwards Categories: Action, E3, First Person Shooters, Xbox 360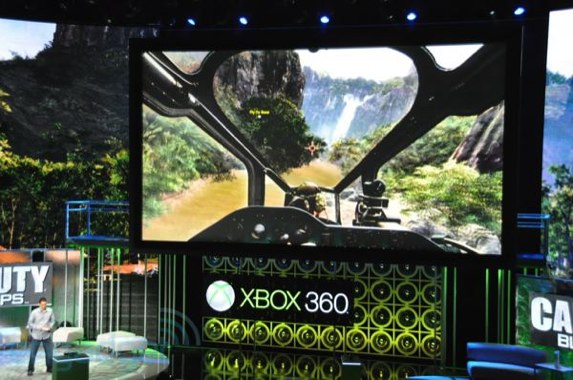 At their E3 2010 Media Briefing, Microsoft announced that they'd signed a deal with Activision that would give them a window of exclusivity over all Call of Duty downloadable add-on content through 2012. In other words, if you are a big Call of Duty fan, and you want access to the game add-ons as quickly as they become publicly available, you'll want to be playing on the Xbox 360. If you are on PS3, you'll likely need to wait a month or two before you can download the add-ons. Interestingly enough, they said this was an Xbox exclusive, and not an Xbox 360 exclusive. Of course, there is a high probability that Microsoft will have announced and launched a new Xbox before the end of 2012, and if that is the case, the agreement will carry over.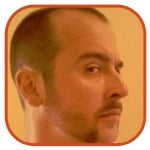 Posted by Finnian Durkan Categories: HDTV, Software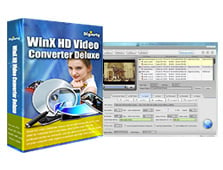 Digiarty Software has announced the release of WinX HD Video Converter Deluxe, the first converter to support multi-track HD videos. WinX HD Video Converter Deluxe builds in 160 video and 50 audio codecs. This means that, no matter the codec (a piece of software that allows for digital compression/decompression) that you prefer based on your own personal needs/choices regarding video quality vs. file size. Without any third-party codecs, WinX can also easily support Multi-track HD video, such as BDAV, M2TS, MKV, AVCHD, HDTV and MPEG-TS video movies. It also supports converting all the HD and HD-Camcorder videos, to both portable and console players, such as iPad, iPod, iPhone, Apple TV, PS3, PSP, Xbox, Zune, PDA, Blackberry, Nokia, Android, Zen, and many others. On top of all of this, WinX is also able to convert your HD videos at 5x-15x speed, making converting your videos not only easy but much, much faster.
So while you yourself may not be HD ready, what with your unsightly blemishes, pores big enough to serve guacamole out of, and makeup that looks like it was applied using a snow-blower, your videos are; that's on you for buying a product that so greatly highlights all of your many shortcomings. I'll be over here with my beta-max shoulder-camcorder and boom-mike, making videos that blur to the point of resembling impressionistic art, thank you very much. But, if you've already taken the leap to HD, the WinX HD Video Converter Deluxe is available for a free download at the link below.
Read More

| WinX HD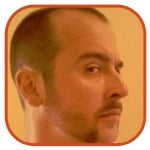 Posted by Finnian Durkan Categories: Music, Video Games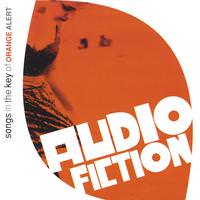 Alt-rockers Audio Fiction have become one of the first bands to use the Harmonix games and MTV's newly-launched Rock Band Network Music Store for the Xbox 360 to author their own Rock Band song. The band used Harmonix tools to author their track 'Race the Hourglass' as their first addition to the Rock Band Network catalogue. Audio Fiction's bassist, Darren Korb, then put it into a game-compatible file format, had it peer tested and approved in the debut launch of Rock Band Network that opened Thursday. What does this mean for you and me? Brace yourselves, Rock Band players, for an onslaught of titles from my newly-minted Finnish black-metal/industrial punk/ska/battle-rap band, 'Obsequious Death Turtle, Version 2.0 the 3rd'. We're huge in McMurdo Station, Antarctica.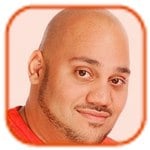 Posted by Andru Edwards Categories: Microsoft, Xbox, Xbox 360, Xbox Live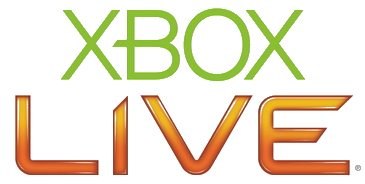 Check it out, Microsoft just announced that all games made for the original Xbox will no longer be able to access the Xbox Live service as of April 15, 2010, and we couldn't be happier with the news. No, we don't hate classics like Halo 2, but the thing is, those titles are many years old, and they've been holding back the full potential of Xbox Live for far too long. As an example, it's no secret that we hate the Xbox Live friend limit, and the major reason it exists is because of Halo 2. With Halo 2, and all the rest of the original Xbox games, being denied access to Live, Microsoft will be able to stop worrying about those original Xbox restrictions - and that means, among other things, that we should finally see that friend limit jacked up, if not removed entirely.
It should be noted that, even if you downloaded original Xbox games on your Xbox 360 using Games on Demand, even those won't work when you try to connect to Xbox Live. It's just the nature of the beast, and it's all in the name of progress.
Read More

| Gamerscore Blog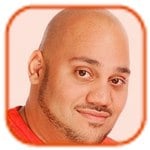 Posted by Andru Edwards Categories: Editorial, Features, Home Entertainment, Microsoft, Music, Video Games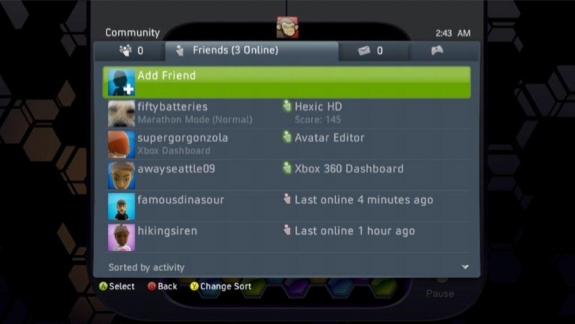 Okay, I've had enough of the Xbox Live friend limit that Microsoft has imposed on us for far too long. I think this has gone on long enough, and I'm really not seeing a good reason for it. As many Xbox Live gamers know, the current limit on friends you can have is set to 100. The thing is, in the age of social networks like Twitter, Facebook, MySpace, and all the others, we are now used to connecting with many people in our social graph across many different services.
Now, all that said, there is still one more very annoying piece to this puzzle. Did you know that the Zune Social and Xbox Live share one common friends list? In other words, if you currently have 100 Xbox Live friends, and you go out and buy a Zune, and want to connect with people who also have Zune's (but don't necessarily play games,) you are out of luck. You'll have to remove someone from your Xbox Live friend list to add someone else. This is, in two words, absolutely ridiculous. I get wanting to share the Zune and Xbox ecosystem, but to shoot yourself in the foot like this is just puzzling. I personally have at least 15 people that I would like to add as friends on the Zune Social, but I can't, because my Xbox Live list is maxed out.
Click to continue reading Editorial: It's time to raise the Xbox Live friend limit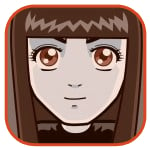 Posted by Sheila Franklin Categories: MMORPG, PlayStation 3, Wii, Xbox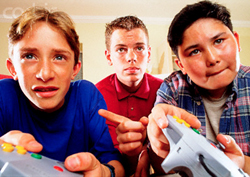 A recent study by Pew finds that 97% of American teens of the age 12 to 17 play computer, portable, console or online video games. When asked, half of them claimed they played yesterday and the ones who admitted to daily playing say they did so for at least an hour. Here are some of the other statistics:
86% of teens play on a console like the Xbox, PlayStation, or Wii.
73% play games on a desktop or a laptop computer.
60% use a portable gaming device like a Sony PlayStation Portable, a Nintendo DS, or a Game Boy.
48% use a cell phone or handheld organizer to play games.
80% of teens play five or more different game genres, and 40% play eight or more types.
Girls play an average of 6 different game genres; boys average 8 different types.
We expect that if Pew queried adults, they would find at least the same statistics, or more for those who play MMORPGs like WOW. As for the good news, another study last September found that, for the most part, teens playing games resulted in positive social action.
Read More

| Pew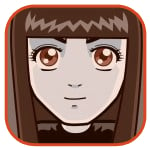 Posted by Sheila Franklin Categories: Activision, PlayStation 2, PlayStation 3, Wii, Xbox 360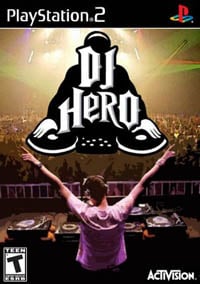 We already mentioned the new Guitar Hero 5 that will be coming out this year. In addition, Activision has released the rest of their lineup for PS2, PS3, Xbox and Wii that includes:
Tony Hawk: Ride
Modern Warfare 2
DJ Hero
Guitar Hero 5
Blur
Singularity
Prototype
Wolfenstein
Transformers: Revenge of the Fallen
Marvel: Ultimate Alliance 2
Lots of titles, lots of variety and, most important, a whole lotta music goin' on.
By the way, you can win a set of 5 tickets to 5 different concerts if you enter the GH5 scavenger hunt. Look for the list of artists that will appear in the game by searching online and verify the information by June 25.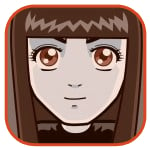 Posted by Sheila Franklin Categories: Activision, Music, PlayStation 2, PlayStation 3, Wii, Xbox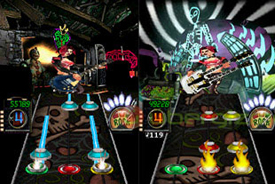 Activision has announced that Guitar Hero 5 will be available for the PS3, PS2, Xbox and Wii this fall. The new game has a set list of tunes from 85 different bands such as the Stones, Tom Petty, Kings of Leon and the White Stripes. The company says more than 25 musicians will make their debut in the game. Also new to the game are Party Play and RockFest modes, and Band Moments that gives the entire band a point boost for a good performance.
Read More

| Activision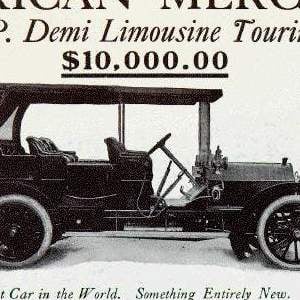 Posted by Drea Avellan Categories: Xbox 360, Xbox Live, Xbox Live Marketplace

Xbox wants your avatar to get its Summer on in style this year by bringing you new shoe styles to rock. Yes, classics such as the flippy floppies, or even the amazingly sexy socks and sandals looks are now available to you. Of course, the ladies will get some love, although limited, with pretty sandals and boots.
Listed below is what you will find to be shiny and new:
The Boys:
Flip Flops
High Top Sneakers
Socks and Sandals
70's Leather Platforms
The Girlies:
Sunny Day Sandals
White 60's Boots
Read More

| Major Nelson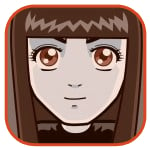 Posted by Sheila Franklin Categories: Driving, Portable/Mobile, Xbox, Xbox 360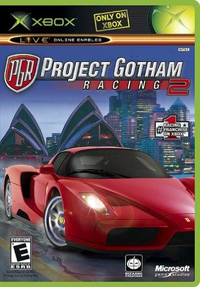 Remi Pedersen, a graphics product manager at ARM, says that by this winter the Mali-200 and Mali-400 processors will allow you to play what looks like an Xbox 360 game on your lowly cell phone. On display at the Game Developers Conference in San Francisco this week, he will be running Project Gotham Racer, an Xbox 1 title, in Open GL ES, which performs like the original but feature-wise looks like a 360 title.
Read More

| Yahoo News

© Gear Live Inc. – User-posted content, unless source is quoted, is licensed under a Creative Commons Public Domain License. Gear Live graphics, logos, designs, page headers, button icons, videos, articles, blogs, forums, scripts and other service names are the trademarks of Gear Live Inc.