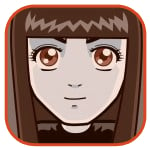 Posted by Sheila Franklin Categories: Home Entertainment, Misc. Tech, Video Games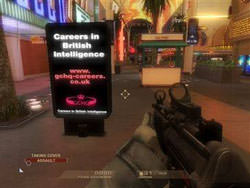 Just as Pontiac is utilizing billboards in "Need for Speed" to increase sales, the Government Communications Headquarters, which is part of British Intelligence, has begun to recruit through video games. Looking for an "Internet-savvy generation of graduate groups," the campaign will begin the end of October and run for a month. The GCHQ is targeting Xbox games such as "Splinter Cell," "Carbon," and "Enemy Territory: Quake Wars." What we would like to know is if potential recruits who are that heavily into war games notice and respond, what leads them to believe that those same gamers would leave their consoles for a real gig?
Read More

| MSNBC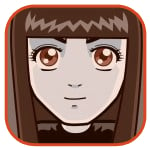 Posted by Sheila Franklin Categories: Corporate News, Editorial, Video Games, Wireless / WiFi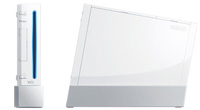 Nintendo of America president Reggie Fils-Aime says that demand of the Nintendo Wii will again be greater than the supply this year. Since its launch, the Wii has topped the game system charts. During August, it sold over 400,000 pieces to the Xbox's 276,000 and PS3's 130,000. Fils-Aime says that they are doing all they can to meet the demand and that "the issue is not a lack of production."
Sorry, but we beg to differ. We know that half of the fun of electronics life is waiting in line for an iPhone, bargaining on eBay, and in general picking up that special item early, because you know that there will never be enough of the those things that we covet the most. It's time that those who are in control and earnestly chart sales realized we are not as naive as they would like to believe.
Read More

| Daily Tech


Posted by Paul Hamilton Categories: Casual, Downloadable Content, Sports, Xbox Live Arcade
Microsoft announced that starting at midnight GMT on Wednesday, they'll be reducing prices for a select number of Xbox Live Arcade titles for one week, ending at 11:59 Tuesday October 2nd. This is similar to the Labor Day sale they ran earlier this month where they dropped the prices on Gauntlet, Zuma and Dig Dug.
The titles featured this time around are Bankshot Billiards 2, Hardwood Spades and Frogger.
The price reductions are less dramatic here, the earlier labor day sale halved the prices of the games while these are marked down less severely: Bankshot Billiards 2 normally goes for 1200 ($15.00) Microsoft Points but has been reduced to 900 ($11.25); Hardwood Spades and Frogger are both usually priced at 400 Microsoft Points ($5.00) but have been dropped to 300 ($3.75). Still, if you were considering any of these games as possible purchases, now might be the time to jump on them. Perhaps combined with the Best Buy/Halo 3 Live promotion you can have yourself a few days of super-cheap online gaming.
Read More

| Gamerscore Blog


Posted by Paul Hamilton Categories: Action, PlayStation 3, Release Dates, Third Person Shooters, THQ, Xbox 360
THQ announced that sequel to the GTA-style next gen game Saints Row is in the works. Saints Row was an Xbox 360 exclusive that followed the criminal underworld/open world model of Rockstar's key franchise pretty closely but included a character generator and several minor improvements that made it a hit with early 360 adopters.
Saints Row 2 takes place years after the original in the same city (Stillwater), but things have changed with the passage of time. As described in the press release, "Saints Row 2 has a much darker and more sinister story that leads your character down a path of betrayal, revenge and redemption against the city that has left him for dead."
Unlike the original, which was a 360 exclusive, Saints Row 2 will be released on PlayStation 3 and Xbox 360 sometime in 2008.
Read More

| Business Wire via GamerNode

Posted by Paul Hamilton Categories: Activision, First Person Shooters, PC, PlayStation 3, Release Dates, Xbox 360
Robert "402" Bowling from Infinity Ward has posted about some upcoming changes to the Call of Duty 4 beta on his blog. The most significant announcement is the closing of the beta on September 30th, but he also revealed that two days prior the level cap, which has been at 16 for a couple of weeks after being lifted from the initial cap of 11, will go up to 25. That gives beta testers only two days to jump from 16 to 25 before the beta closes down in anticipation of the game's release November 5th.
Part of the post hinted that CoD4 had gone gold, but Bowling refused to come right out and say it, saving the announcement for more official channels. He did say that Infinity Ward had received congratulations from the Sony of America and the Xbox 360 certification team, which leaves little room for doubt that the game is in the final stages before shipping.
The beta has been an excellent marketing tool for Infinity Ward since the strength of the game is quite evident from the limited, multiplayer-only test version. Even though the game is likely gold, the beta continues for developers to continue gathering data for the inevitable title upgrades and expansion packs. The raising of the level cap so close to the end of the beta is, speculatively, due to the launch of a certain multiplayer juggernaut a few days prior.
Read More

| Fourzerotwo's Blog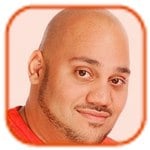 Posted by Andru Edwards Categories: Features, Galleries, Microsoft, Video Games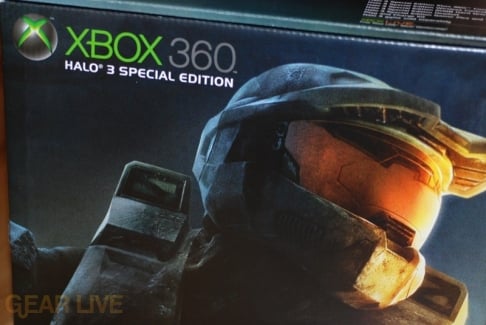 We know that plenty of our readers have been waiting anxiously for Halo 3 to drop, and Microsoft just threw us all a bone today with the Xbox 360 Halo 3 Special Edition console. And yes, that is the entire name of the unit. While it won't satiate your appetite for Halo 3 gaming goodness (that happens in a little over a week,) it really is a sweet looking piece of machinery. We got our hands on one today, and naturally, took a bunch of unboxing images for your viewing pleasure - 41 in total. We give you a look at everything that comes in the box in our Halo 3 Xbox 360 unboxing gallery, but for a quick glance, this is what you get for $399 USD:
Halo 3 Special Edition Console
Halo 3 Special Edition Wireless Controller
Halo 3 Special Edition 20GB Hard Drive
Halo 3 Special Edition Wired Headset
Halo 3 Special Edition Gamer Pics and Theme (Exclusive download via Xbox LIVE)
Component HD AV Cable
Ethernet Cable
HDMI Port
Play & Charge Kit
Xbox LIVE Silver Membership
One-month Xbox LIVE Gold Membership
Don't forget to hit the gallery for all the images.
Read More

| Xbox 360 Halo 3 Special Edition Unboxing Gallery

Posted by Paul Hamilton Categories: Xbox 360, Xbox Live
In the midst of all the hype about the Halo 3 launch, one thing that is often overlooked is that not everyone who has a 360 is necessarily equipped to play the game in its entirety. Whether you're staunchly against paying for an online service like Xbox Live or you just can't afford it, for a few days at least it won't matter.
Best Buy is sponsoring a three-day free-for-all granting all Xbox 360 users access to the Gold Service starting on September 25th and ending on the 27th. That means that Silver members get to experience Halo's online multiplayer without charge for at least a handful of days after they pick up their copy of the game. Even if you're not into the whole Halo thing, that doesn't exclude you from taking advantage: Best Buy's "the first hit is free" style promotion extends to all parts of the service so those without full access to Live could use the time to play some Gears of War online, check out the Call of Duty 4 beta (if it's still up and running) or just use the time to play some free Uno.
Read More

| Bungie.net


Posted by Paul Hamilton Categories: Action, Adventure, Konami, Nintendo DS, PlayStation 3, Wii, Xbox 360
Koji Igarashi, creator of the popular Castlevania franchise, is featured in an interview with Game Informer where he talks about what's next for the series.
[Next,] I will be working on a DS version, but I am thinking of moving to the home consoles for the future. I will continue to use 2D for the DS version, but I'm still trying to figure out which console to do the home console versions. I think the Xbox 360 would be the best platform for the U.S. market.
Another DS Castlevania wasn't really a bold prediction, but focusing on the 360 is a little unexpected. Igarashi goes on to clarify, "The U.S. market is the biggest market for the Castlevania series, so I will give the first priority to the U.S. market. The platform will be the Xbox 360, since the PS3 isn't doing well everywhere in the world." He does later suggest that he thinks Metal Gear Solid 4 could easily increase the PS3 base in the US which would make it more attractive as a target for a Castlevania game.
As for the Wii, which represents an even larger market than 360, Igarashi says he hasn't quite figured out how to make the gesture controls work with the game saying that the motion for cracking a whip might be too hard on users but some kind of abstraction would be "not so good." "I will have to think about a way to accomplish this," he concludes.
Read More

| Game Informer


Posted by Paul Hamilton Categories: Corporate News, First Person Shooters, Release Dates, Xbox 360
Microsoft has known how important Halo 3 will be to their success this generation since before they even announced the Xbox 360. Halo 2 sold $125 million on the first day, but then the original Xbox was just struggling for recognition in the wake of the PS2 juggernaut. Now the 360 holds a tenuous lead in installed base and isn't selling the way Microsoft may have hoped. If it's possible Halo 3 may have become even more important to Microsoft's strategy than they originally hoped. Fortunately, they've been planning ahead.
In an article released today on Brand Week, the calculated ten-month marketing efforts behind Bungie's trilogy finale is dissected starting from the Starry Nights TV spot launched last November through the public beta this spring/early summer. They talk about the Project Iris viral campaign and the efforts they've gone to secure strategic branding partners. This has included the Mountain Dew Game Fuel limited edition soft drink that comes plastered with Halo 3 imagery plus a total of $5 million from Pontiac to help push the launch of the game on September 25.
And they aren't done yet. Microsoft will begin the full blitz with the new Believe campaign that will lead up to the launch taking place at midnight in over 10,000 stores to give Halo fans a chance to grab the game as soon as possible. It's an interesting read about the science behind building a monster.
Read More

| Brand Week via Kotaku

Posted by Paul Hamilton Categories: Accessories, Downloadable Content, Features, Hardware, Microsoft, Music, PlayStation 3, Wireless, Xbox 360
The Official Xbox Magazine's podcast has an interview this week with Harmonix co-founder and president Alex Rigopulos about their upcoming game Rock Band. In the interview he talks about the game bundles, although light on concrete details he does confirm a band-in-a-box bundle that will include a guitar, drum kit and microphone. However, he goes on to say that the PlayStation 3 version will include a wireless guitar controller while the Xbox 360 version will have to include a wired guitar because Microsoft's wireless technology is too expensive to make the bundle reasonably priced. Since the 360 also has only two USB ports, the 360 Rock Band bundle will also be packed with a USB hub.
Rigopulos goes on to discuss the game's career modes a little, saying there will be both solo career mode that progresses in a linear fashion similar to what Guitar Hero players are used to, but they are also including a less linear band career mode. In this mode you traverse to various venues trying to build up your fan base and in some cases return to previously played locations to maintain your fame there. Also it's worth noting that the solo career mode will not include a bass career track so your options are vocals, guitar and drums in solo career mode. But Rigopulos did reveal that the finale songs for each career path (and therefore likely the difficulty distinctions throughout) will be different for each instrument, and he even said that at this point the drum finale will be The Who's "Won't Get Fooled Again."
Read More

| KOXM Podcast

© Gear Live Inc. – User-posted content, unless source is quoted, is licensed under a Creative Commons Public Domain License. Gear Live graphics, logos, designs, page headers, button icons, videos, articles, blogs, forums, scripts and other service names are the trademarks of Gear Live Inc.