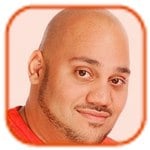 Posted by Andru Edwards Categories: Action, Adventure, Bungie, E3, Editorial, Features, First Person Shooters, Microsoft, Nintendo, Platformers, PlayStation 4, Survival Horror, Wii U, Xbox One,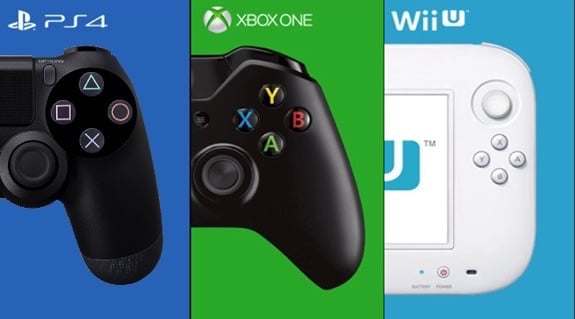 This year, E3 had one of those showing that only happens once every 8-10 years. E3, the Electronic Entertainment Expo, is the biggest video game conference in the world, and it's where game publishers show off what they're working on. E3 2014 was unique because it was the first one after the release of two major consoles--the Xbox One and the PlayStation 4. Developers got to show for the first time full portfolios dedicated to the new hardware, and it was glorious. There was a lot to see during both the Microsoft Xbox and Sony PlayStation media briefings, and Nintendo surprised many with game announcements of its own. I figured I'd whittle things down and share the ten games I was most excited about, in no particular order.
Click to continue reading 10 upcoming games I can't wait to play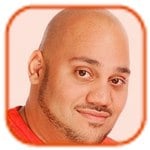 Posted by Andru Edwards Categories: Fighting, PlayStation 4, Screenshots, Sports, Xbox One,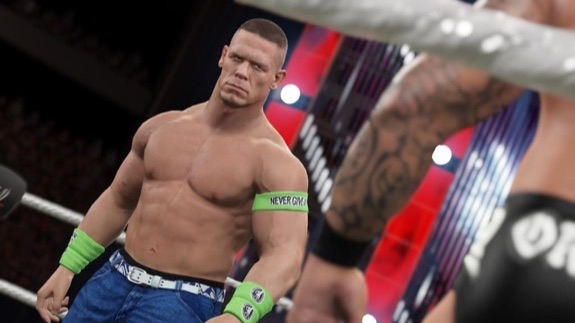 2K Games has released the first in-game screenshot of WWE 2K15. Initially tweeted by John Cena, the image shows WWE World Heavyweight Champion, Cena, staring down Randy Orton in the ring. As you can see, the visuals (at least here,) have been vastly improved. Not only are the character models sporting a more realistic look, but the focus blur is on-point as well. WWE 2K15 will be the first WWE title available for both the Xbox One and PlayStation 4, and will also be available on PlayStation 3 and Xbox 360 when it's released on October 28 in North America (and October 31 internationally.) If you pre-order WWE 2K15 now, you get two playable Sting characters for free on launch day.
Update: 2K just announced the exclusive WWE 2k15 Hulkamania Edition!
Click to continue reading First next-gen screenshot of WWE 2K15 revealed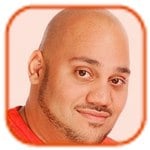 Posted by Andru Edwards Categories: Fighting, PlayStation 3, PlayStation 4, Xbox 360, Xbox One,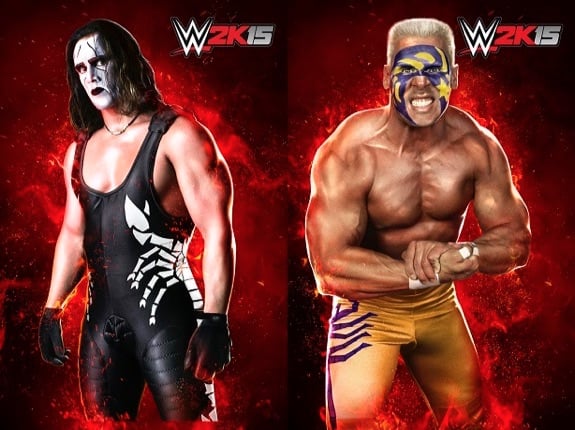 Update: 2K Games has revealed the limited exclusive WWE 2K15 Hulkamania edition!
During the last episode of Monday Night Raw, it was revealed that the pre-order bonus for WWE 2K15 will be a double-dose of Sting. Wrestling fans in the 1980s and 1990s will remember Sting as both a blonde, spiky-haired grappler with colorful face paint, and later, the mysterious black-and-white character reminiscent of "The Crow."
When WWE 2K15 launches in North America on October 28th (and October 31st internationally,) those who pre-ordered will get both incarnations of the Sting character right off the bat, similar to what happened last year with The Ultimate Warrior in WWE 2K14. This will be the first WWE title available for the Xbox One and PlayStation 4. You can order WWE 2K15 now.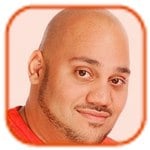 Posted by Andru Edwards Categories: Cell Phones, Corporate News, Features, Handhelds, Microsoft, PC / Laptop, Software,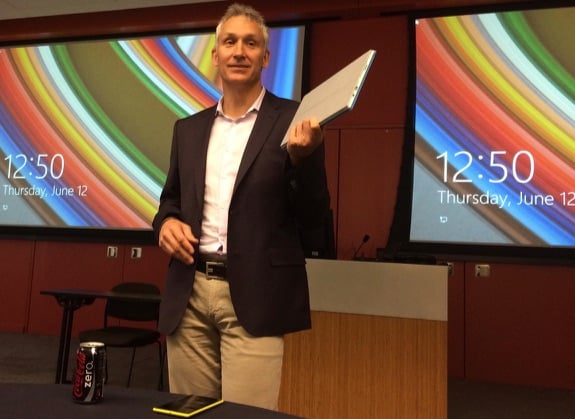 Chris Weber is the CVP of Mobile Devices Sales at Microsoft, re-joining the company through it's purchase of Nokia, where he was in charge of global sales. He knows his way around every Lumia device, and is now aiming to make sure that Windows Phone first-party hardware is an even player at the devices table. We were able to sit down with Chris to talk about Nokia, Lumia, Windows Phone, and what changes need to be made in order to realize the success he is seeking. Check out the full interview below:
When is Windows Phone 8.1 coming out?
The answer varies by device and operator. The Lumia 630 and 635 are the first 8.1 products, launched internationally. We're also working with our current products, and any Windows 8 phone is upgradeable to 8.1. There is currently a developer preview, but the operator version requires further testing. 8.1 is a completely different experience. Things like the background wallpaper, increased customization, and especially Cortana, which is one of the best features.
There are key differences between Cortana and similar services on other devices. It proactively learns. The other day I was flying to Moscow. The week before, it asked if it wanted me to track my flight to Moscow. There is a link that says "Do you want to know how I knew that?" Cortana looked at my calendar and started looking up flight numbers. It also has geo-fencing. You can say "Remind me that Ignacio owes me $100." I can say remind me when I send an email, when I arrive home, etc. Or "Remind me to pick up my dry cleaning" and when you get in the area, the message pops up. "Remind me to pick up milk at the grocery store" and you get the choice of having it remind you when you are near any grocery store, not just one specific one.
Back to being on the plane, I said "Remind me to download the music for guitar when I get home." It's really, really good. Flow writing, which is similar to Swype, means I can do emails faster on my phone than on the keyboard now. I got a new phone and it wasn't running 8.1 and the hunt and peck was tough!
Click to continue reading Chris Weber interview: The future of device branding for Windows Phone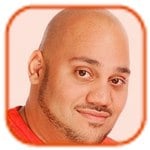 Posted by Andru Edwards Categories: Action, Driving, Features, Fighting, Nintendo, PC, PlayStation 3, PlayStation 4, Sports, Square Enix, Ubisoft, Wii U, Xbox 360, Xbox One,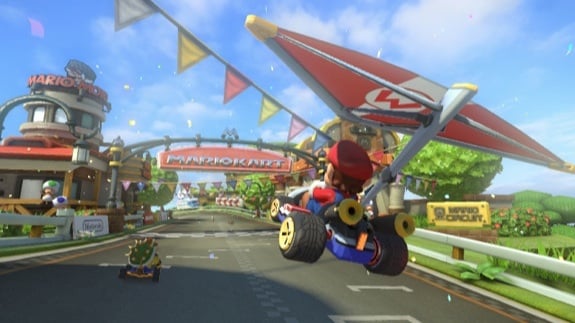 The summer months can bring drought conditions in many areas across the world, but as any hardcore gamer will tell you, the gaming industry suffers the same condition each year. It's even tougher in years like 2014, where two major consoles just launched and early adopters are clamoring for new software for their pricey investments.
While I can't do anything about the lack of new games that are set to drop this summer, I can certainly help you get through it. Over the next two months, right before summer hits, we are going to see a few high profile games released that we think will dull the summer gaming blues. Some are old favorites, while a couple are brand new IP that look to offer unique gaming experiences. Here's my list of the five games to pick up this summer, in order of release date:
Click to continue reading 5 big game releases to get you through the coming summer drought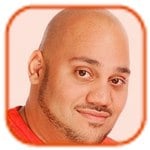 Posted by Andru Edwards Categories: Fighting, PlayStation 3, PlayStation 4, Release Dates, Xbox 360, Xbox One,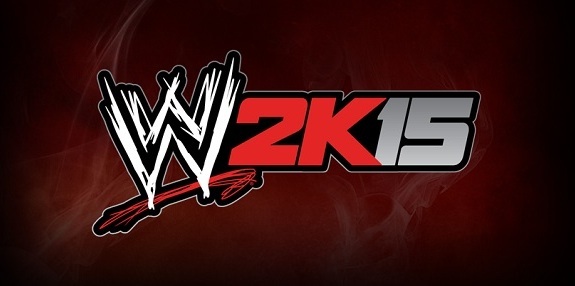 2KGames has announced that WWE 2K15 is set to launch on October 28, 2014 here in North America, and on October 31 in international markets. No other game details have been released just yet, but we do know that it'll be available for Xbox One, PlayStation 4, Xbox 360, and PlayStation 3. For those keeping score at home, this will be the first time that the WWE franchise appears on the next-generation Xbox One and PS4 consoles, so it'll be interesting to see that 2K is able to do with the beefier hardware in the graphics department.
What do you think? Are you excited to get your hands on WWE 2K15?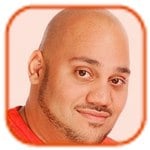 Posted by Andru Edwards Categories: First Person Shooters, Microsoft, Xbox One,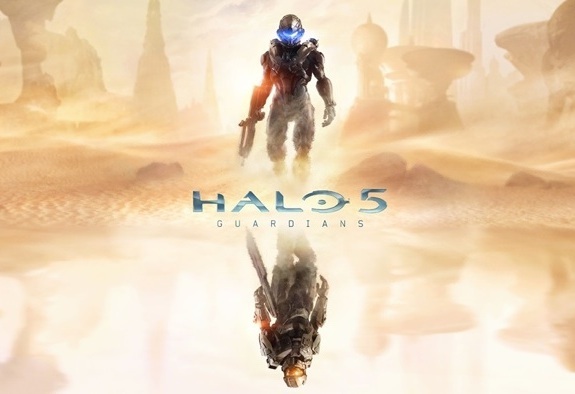 Microsoft has officially announced the next entry in the Halo series in Halo 5: Guardians. Exclusive to the Xbox One, Halo 5: Guardians will star Master Chief as he begins a new journey, which was previously teased at E3 2013.
"Halo 5: Guardians" is a bigger effort than "Halo 4." That applies to the content and scope of the game, as well as the technology in what's now a brand new and more powerful engine. Certainly there are some core elements carried over from prior games, but we've invested a huge effort in retooling our tech to take full advantage of the Xbox One's hardware and ecosystem to create worlds and experiences worthy of next-gen.
You can bet that 343 Industries will take full advantage of Microsoft's Xbox Live cloud infrastructure--but probably not too much Kinect integration. I'm sure we'll know much more at E3.
Read More

| Xbox Wire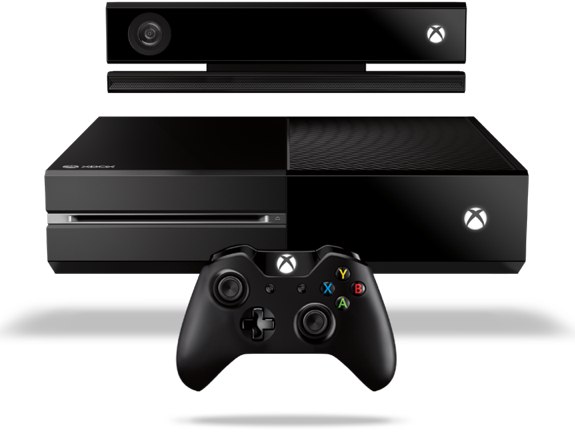 As we mentioned earlier, Microsoft has decided to do an about-face, now offering the Xbox One without Kinect for $399. The move continues Microsoft's seemingly cowardly backtracking trend that it's been doing with the Xbox One for about a year now. While many see this simply as a price drop and a way to get the Xbox One without an accessory that they may now want, for all intents and purposes, this kills Kinect dead. Right where it stands.
Allow me to explain. When the original Kinect launched for the Xbox 360, there was a lot of hype and excitement surrounding its release. For the first time, you could use your body as the controller for a new type of gaming experience. It was cool, and about as novel as the original Wii. It was a toy and a gimmick, and soon many folks stopped playing Kinect games, and none really took off at retail. However, Microsoft was getting good data and feedback for what we realized the "real" Kinect would be. The one that launched with the next Microsoft console.
Click to continue reading Why Microsoft unbundling Kinect is a broken promise to all Xbox One owners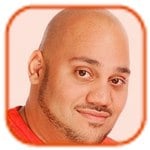 Posted by Andru Edwards Categories: Corporate News, Hot Deals, Microsoft, Video Games,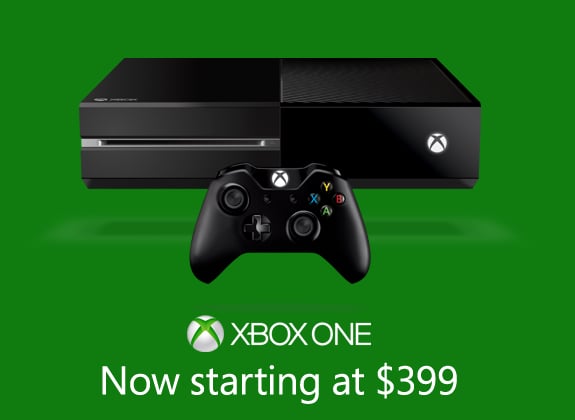 Microsoft surprised the gaming world this morning with the announcement it will sell the Xbox One without Kinect for $399 starting on June 9th in the U.S. This brings the price of the Xbox 360 in line with that of the PlayStation 4, which should bring the two consoles into even more heated competition.
An odd move (though some might say it was expected in order to compete,) since the company wouldn't stop talking about how essential Kinect is to the Xbox One functionality and gaming direction less than a year ago. I guess Microsoft has been feeling the heat if the PlayStation 4 sales, and had to adjust that strategy right quick.
You can pre-order the Xbox One without Kinect now.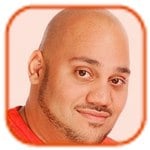 Posted by Andru Edwards Categories: Home Entertainment, Microsoft, Video Games,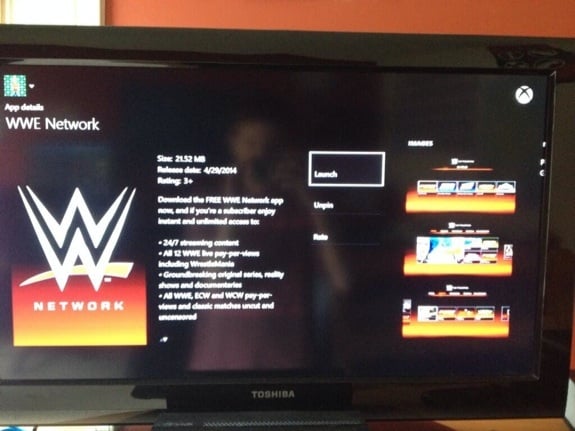 The WWE Network app is now available for download on the Xbox One console, completing its availability on all announced video game platforms. Prior to today, the WWE Network was available on the Playstation 3, Playstation 4, and Xbox 360, with the Xbox One launch scheduled to come later "this summer." Obviously, the app was completed here in early spring, and made its way to the Xbox Live Marketplace without so much as an announcement from WWE or Microsoft.
We played with the app for a few minutes, and found it to be much easier to navigate than the other game console offerings. In fact, we'd place the Xbox One version just behind that of the Apple TV when it comes to connected devices. Having already used the WWE Network on the Xbox 360, after downloading it to the Xbox One, I was able to navigate around and watch content without having to log in again, thanks to my credentials syncing over Microsoft's cloud.
Streaming quality looks great, with no initial lag or stutter. You can download the WWE Network app now.
© Gear Live Inc. – User-posted content, unless source is quoted, is licensed under a Creative Commons Public Domain License. Gear Live graphics, logos, designs, page headers, button icons, videos, articles, blogs, forums, scripts and other service names are the trademarks of Gear Live Inc.