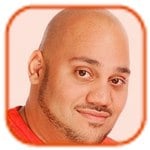 Posted by Andru Edwards Categories: Cell Phones, Handhelds, Microsoft, Software, Videos,
So, aside from that Windows Phone 7 Series keynote video, we thought you might want a condensed version that will allow you to just take a look at what all this Windows Phone 7 fuss is all about. Microsoft took the liberty of putting together this much shorter demo video to explain. Here you can get a look at all of the design elements and decisions that have gone into Windows Phone 7, which fundamentally set it apart from other mobile operating systems on the market. Here's a quick rundown:
Every Windows Phone 7 device will have three physical buttons on the front: Start, Search, and Back.
There's a focus on productivity, simplicity, music, and gaming. Both Xbox Live and Zune are deeply integrated into Windows Phone 7.
People hub: Pulls in live data feeds, bringing you social networking status updates and photos from services like Facebook, Twitter, and Windows Live.
Pictures hub: Brings together picture and video assets from your phone, web, and PC, allowing you to view your entire collection.
Games hub: Check out your Xbox Live messages, achievements, avatar, and even play some games. Achievements can be earned on the phone.
Office hub: Access to Microsoft Office suite, including OneNote and SharePoint Workspace. Also includes new version of Outlook Mobile for email.
This is definitely the biggest step that Microsoft has taken in the mobile phone space, and they do it over three years after Apple announced the original iPhone. The competition is heating up, and we are super-excited about it.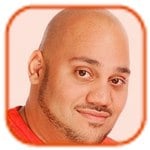 Posted by Andru Edwards Categories: Cell Phones, Handhelds, Software, Videos,
The big news today is the announcements of Windows Phone 7 Series over at the Mobile World Congress in Barcelona, and Microsoft has released video of the announcement and reveal of their new mobile OS. Let it be said right now, Microsoft has essentially killed what we all know as Windows Mobile, and has replaced it with what may, in fact, be the slickest interface we've seen on a mobile phone. They borrowed heavily from the Zune HD navigation scheme, but made it highly polished and optimized for a device that is constantly connected to a cellular data connection. Also, it looks like that whole Xbox Live Anywhere demo that we saw at E3 a few years ago is finally coming to fruition, as Windows Phone 7 Series includes Xbox Live gaming built right in. Hit the play button on the videoafter the jump for a look at everything, but color us impressed.
Hey, Apple, the ball is in your court.
You can expect to find Windows Phone 7 Series devices in stores this holiday season.
Click to continue reading Windows Phone 7 Series keynote video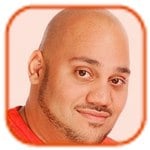 Posted by Andru Edwards Categories: Microsoft, Xbox, Xbox 360, Xbox Live,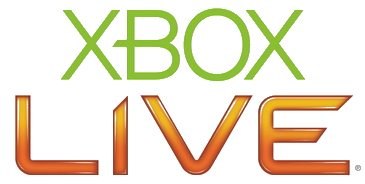 Check it out, Microsoft just announced that all games made for the original Xbox will no longer be able to access the Xbox Live service as of April 15, 2010, and we couldn't be happier with the news. No, we don't hate classics like Halo 2, but the thing is, those titles are many years old, and they've been holding back the full potential of Xbox Live for far too long. As an example, it's no secret that we hate the Xbox Live friend limit, and the major reason it exists is because of Halo 2. With Halo 2, and all the rest of the original Xbox games, being denied access to Live, Microsoft will be able to stop worrying about those original Xbox restrictions - and that means, among other things, that we should finally see that friend limit jacked up, if not removed entirely.
It should be noted that, even if you downloaded original Xbox games on your Xbox 360 using Games on Demand, even those won't work when you try to connect to Xbox Live. It's just the nature of the beast, and it's all in the name of progress.
Read More

| Gamerscore Blog


Posted by Alex Lifschitz Categories: Accessories, Features, Xbox 360, Xbox Live,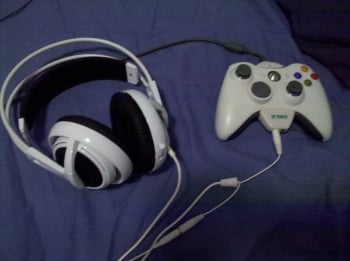 If you're anything like me, and I'm making an assumption here (because that's what irresponsible journalism is all about), you might only have so much money to go towards fancy gadgets and various electronic compensations for a strikingly diminished sense of personal worth. That can lead to some trouble if, for instance, you have a decent gaming headset that you want to use for your Xbox 360 instead of a bona-fide sound sytem, since you can no longer use Xbox Live without Microsoft's proprietary, flimsy headset.
A few headsets, like those from Turtle Beach, alleviate this problem by offering individual chat volumes and the ability to both listen to your game and communicate with your buddies. It's a worthy investment, but a bit of a waste if you already have a good gaming headset - dedicated XBL headsets can hover around the $150 range. All you need is a $5 adapter and zero soldering.
Hit the jump to see what you need.
Click to continue reading How To Use Your Gaming Headset with Xbox Live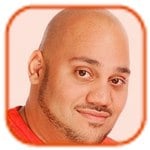 Posted by Andru Edwards Categories: Microsoft, Xbox 360, Xbox Live,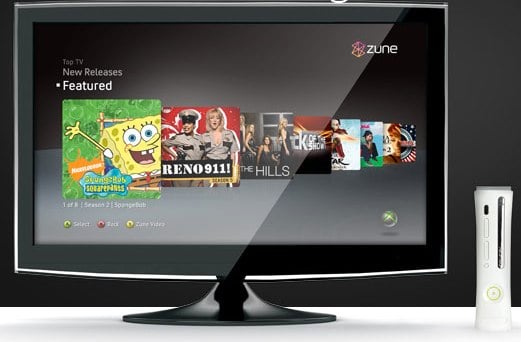 We just got word from our friends at Xbox LIVE that we'll be getting the new Fall 2009 Dashboard Update on Monday, which means we'll be bringing you a preview and walkthrough of all the upcoming Xbox 360 dashboard features, including Twitter, Facebook, Zune instant-on 1080p movies, Last.fm, and more. For a look at everything we'll be bringing you on Monday, hit the jump. Now go enjoy your weekend!
Click to continue reading Xbox LIVE Fall Update: We'll be previewing Facebook, Twitter, Zune 1080p for you on Monday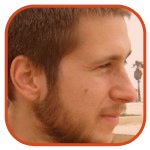 Posted by Brandon Gribin Categories: Action, Downloadable Content, Microsoft, Xbox 360, Xbox Live Arcade, Xbox Live Marketplace,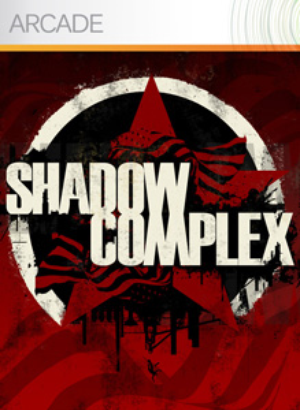 Whatever line there was between retail games and downloadable titles has essentially been torn down.
You can now download full retail games straight to your console thanks to the new Xbox 360 Dashboard Update. And the Xbox Live Summer of Arcade has been rock solid.
But wait. There's more.
The final release of Summer of Arcade hits this week - on Wednesday precisely. And it's been getting stellar reviews.
IGN calls it "one of the best games yet in 2009" - that's out of all games, not just XBLA titles. MondoXbox says it's"capable of rivaling even many of the retail games out there."
Shadow Complex further blurs the line between retail and downloadable games - if not completely destroying that line.
Shadow Complex is a Metroid/Castlevania-style game that features 2.5D side-scrolling action gameplay. Based on the praiseworthy reviews, this one sounds like a winner.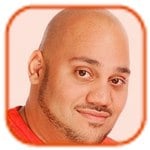 Posted by Andru Edwards Categories: Microsoft, Xbox 360, Xbox Live, Xbox Live Marketplace,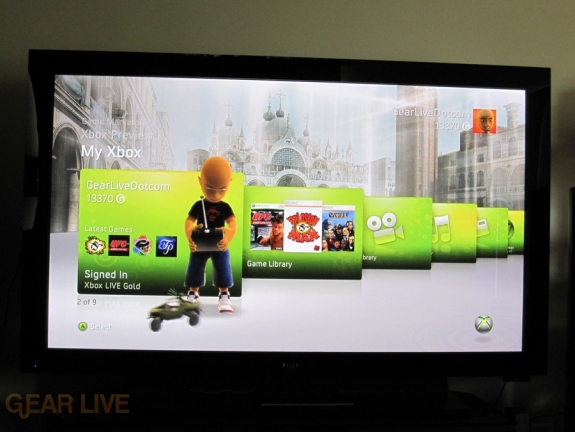 Yeah, in case you forgot, today is the day that the masses (including you) get access to all the fancy new features in the latest Xbox 360 Dashboard Update! I'm talking about things like Netflix Movie Parties, Games on Demand, the Avatar Marketplace, etc. You can get the full scoop on all the updates, both major and minor, at the link below. What we wanna know now, though, is how you are liking it. Let us know in the comments.
Oh, and remember, there is more to come in a couple of months, as we still have Twitter, Facebook, Last.fm, and Zune Marketplace with 1080p instant-on movie streaming to look forward to later this fall.
Read More

| August 2009 Dashboard Update Details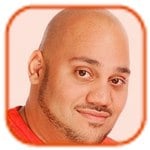 Posted by Andru Edwards Categories: Bungie, Culture, First Person Shooters, Xbox, Xbox 360, Xbox Live,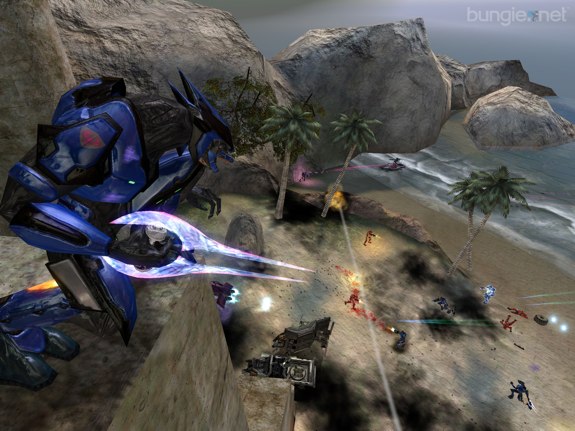 A few days ago we posted an editorial begging Microsoft to fix the Xbox Live friend limit that is currently imposed upon both Xbox Live and Zune users. Well, after years of being vague about it, the truth has finally come out. According to G4, a high-level Microsoft employee has revealed that the reason that the friend limit hasn't increased at all, even after the launch of the Xbox 360, is Halo 2.
Halo 2? Yes. You see, original Xbox games have the friend limit hard-coded into them, and Halo 2 is an original Xbox game. Since it is still so popular, Microsoft thinks they need to keep supporting it. If they increase the friend limit, they need to take Halo 2 offline.
Please, for the love of all that is sane in the gaming world, implore your friends and countrymen to switch to Halo 3, or the upcoming Halo 3: ODST, so that we might have a more social Xbox Live.
Oh, and this still doesn't explain the whole Zune Social thing, and Microsoft's belief that it has to be tied to Xbox Live, for whatever reason!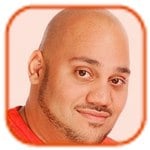 Posted by Andru Edwards Categories: Editorial, Features, Home Entertainment, Microsoft, Music, Video Games,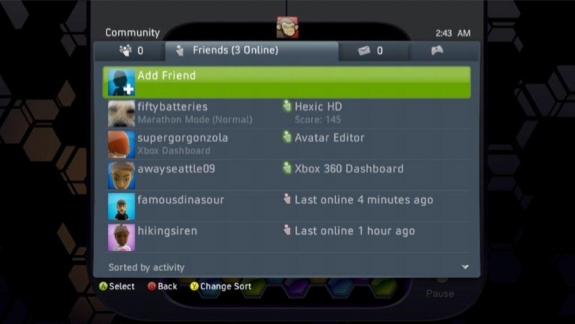 Okay, I've had enough of the Xbox Live friend limit that Microsoft has imposed on us for far too long. I think this has gone on long enough, and I'm really not seeing a good reason for it. As many Xbox Live gamers know, the current limit on friends you can have is set to 100. The thing is, in the age of social networks like Twitter, Facebook, MySpace, and all the others, we are now used to connecting with many people in our social graph across many different services.
Now, all that said, there is still one more very annoying piece to this puzzle. Did you know that the Zune Social and Xbox Live share one common friends list? In other words, if you currently have 100 Xbox Live friends, and you go out and buy a Zune, and want to connect with people who also have Zune's (but don't necessarily play games,) you are out of luck. You'll have to remove someone from your Xbox Live friend list to add someone else. This is, in two words, absolutely ridiculous. I get wanting to share the Zune and Xbox ecosystem, but to shoot yourself in the foot like this is just puzzling. I personally have at least 15 people that I would like to add as friends on the Zune Social, but I can't, because my Xbox Live list is maxed out.
Click to continue reading Editorial: It's time to raise the Xbox Live friend limit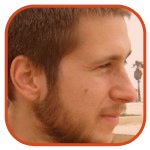 Posted by Brandon Gribin Categories: Action, Downloadable Content, Release Dates, Ubisoft, Xbox 360, Xbox Live, Xbox Live Arcade, Xbox Live Marketplace,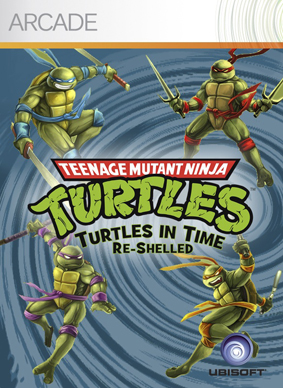 That's right, the arcade classic Teenage Mutant Ninja Turtles: Turtles in Time comes out tomorrow, August 5th, on Xbox Live Arcade - as part of XBLA's 'Summer of Arcade.'
Re-Shelled promises updated 3-D graphics with the same masterful gameplay. Four player co-op and survival modes will be available both online and locally.
It seems like if you played the 90's arcade title, you know what to expect. Still, keep your eyes peeled on the game's Metacritic page for reviews to start pouring in.
It'll cost you 800 Microsoft Points ($10.)
And by the way, here's XBLA's 'Summer of Arcade' Lineup:
OUT NOW: 'Splosion Man 800 Points ($10)
OUT NOW: Marvel vs. Capcom 2 1200 Points ($15)
August 5: TMNT: Turtles in Time Re-shelled 1200 Points ($15)
August 12: Trials HD 1200 Points ($15)
August 19: Shadow Complex 1200 Points ($15)
Read More

| Teenage Mutant Ninja Turtles: Turtles in Time Re-Shelled

© Gear Live Inc. – User-posted content, unless source is quoted, is licensed under a Creative Commons Public Domain License. Gear Live graphics, logos, designs, page headers, button icons, videos, articles, blogs, forums, scripts and other service names are the trademarks of Gear Live Inc.