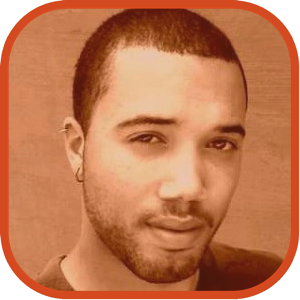 Posted by John Kilhefner Categories: Bungie, First Person Shooters, Microsoft, Xbox 360, Xbox Live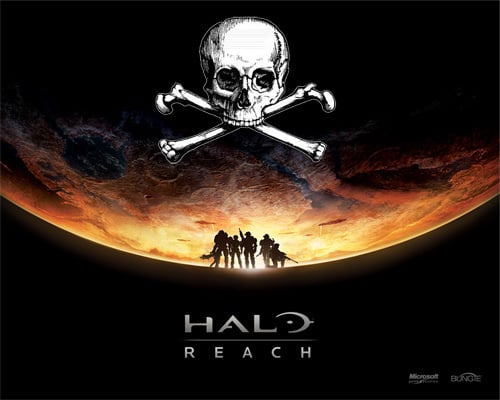 Though the temptation may be great to jump online early, perpetrators of downloading early copies of Halo: Reach better think twice before firing up their illegally attained games online. Microsoft is no stranger to banning as many users as they see fit suspected of playing pirated copies of their games. A representative for Microsoft had this to say:
"We are aware that an unauthorized copy of "Halo: Reach" has leaked. We are aggressively investigating the matter. We have no further details to share at this time."
Sounds like Microsoft is pretty pissed at the whole situation, and we all know what happens when Microsoft feels slighted. Last fall, gamers playing pirated copies of Call of Duty: Modern Warfare 2 prompted Microsoft to ban up to a million players to get their message across. And that message is that pirating will not be tolerated.
"We are aggressively pursuing the violators. Microsoft's commitment to combat piracy and support safer and more secure gameplay for the 25 million members of the Xbox LIVE community remains a top priority. All consumers should know that piracy is illegal and modifying their Xbox 360 console violates the Xbox LIVE terms of use, will void their warranty and result in a ban from Xbox LIVE."
Read More

| Kotaku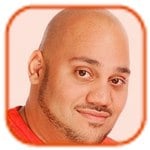 Posted by Andru Edwards Categories: Internet, Xbox 360, Xbox Live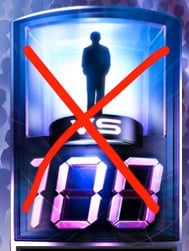 Well, it was definitely fun while it lasted, but Microsoft has decided that their 1 vs 100 Live game show was not worth continuing, and we won't be seeing a season three. The whole 1 vs 100 Live experience was completely new and different from anything else ever tried on a game console, bringing thousands together at the same time to take part in a game show with a live host (Chris Cashman.) Our take? Sure, Chris Cashman may have been overbearing, but we aren't gonna pin this on him. We think Microsoft has realized that the 1 vs 100 concept has run its course—we're guessing we see something new (and better) step in and take its place soon enough. For now, the Sprint Theater is closing up shop.
Read More

| Xbox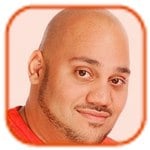 Posted by Andru Edwards Categories: Microsoft, Xbox 360, Xbox Live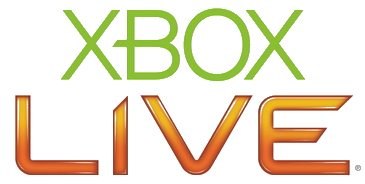 Sounds like Microsoft has finally succumbed to the cries of many an Xbox 360 family, as they are set to launch a new Xbox Live Gold Family Pack subscription. Basically, rather than having a bunch of individual accounts on your console and having to manage them all separately, you get four Xbox Live Gold accounts for $99.99. That's half price. There will also be a Family Center area where you can manage settings for each account from the primary account. The primary account can even purchase and give Microsoft Points to the other members of the family, and access monitoring reports. Here's the rundown:
Up to four individual Xbox LIVE Gold memberships for the price of two – (US) $99.99.
Family Center – a single, easy to use, destination for Family Settings and account management, accessible on the Xbox dashboard and on Xbox.com.
The primary account member has the ability to purchase and dispense Microsoft Points to other Xbox LIVE Gold Family Pack members.
Activity monitoring reports viewable on Xbox.com to help encourage discussions about safer more balanced gaming and entertainment habits.
Simplified billing that applies all purchase charges to the primary account holder's billing account and the ability to authorize purchases, helping to manage the family's entertainment budget.
Exclusive family content and discounts.
We've gotta give Microsoft some credit for finally releasing the Xbox Live Gold Family Pack. We are guessing it will arrive as part of a dashboard update for the Xbox 360 in conjunction with the release of Kinect.
Read More

| Gamerscore Blog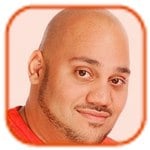 Posted by Andru Edwards Categories: Corporate News, Microsoft, Xbox Live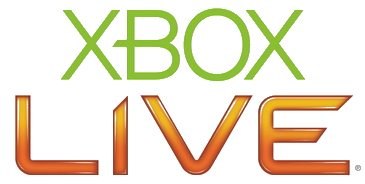 It's hard to imagine that, with over 20 million members worldwide, that Xbox Live isn't available in all Xbox 360 territories, but it's true. However, we just got word that later this fall nine countries will be granted access to Microsoft's online gaming community. Gamers in Brazil, Russia, Poland, Chile, Columbia, Greece, Hungary, South Africa, and Czech Republic will all be able to jump in. That potentially means there'll be a lot of new people available to play against, and you just know that we'll be seeing a marked increase in Zangief usage in Super Street Fighter IV. Better start prepping now.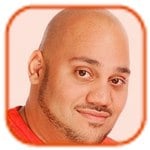 Posted by Andru Edwards Categories: Home Entertainment, Rumors, Video Games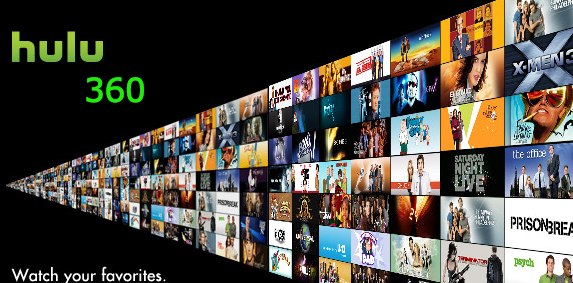 Wondering what big announcements Microsoft has up its sleeve for E3, aside from all the Project Natal stuff? Well, it looks like Hulu is gonna be their other surprise. While everyone was looking to the iPad as the device that would kick off the subscription-based paid model for Hulu, it instead looks like the Xbox 360 is going to get that honor. We've heard from a very reliable source (who has never been wrong before) that Microsoft is set to unveil Hulu as an Xbox Live service at E3 2010. Similar to how Netflix is integreated into the Xbox 360 dashboard, Hulu would be there as well, and would require a subscription fee. We have no idea how Microsoft will charge for it, but our assumption is that you'll pay for a block of access time (a month? a quarter?) by using Microsoft Points—but again, that part is just a guess. We also have no idea as to whether you will get the entire Hulu catalog that's available on the web, or if it will be pared down for TV consumption, despite paying the premium.
E3 kicks off in two weeks, and we should know everything when Microsoft's Media Briefing kicks off on June 14th at 10:00 AM PT.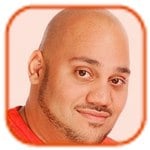 Posted by Andru Edwards Categories: Cell Phones, Handhelds, Microsoft, Video Games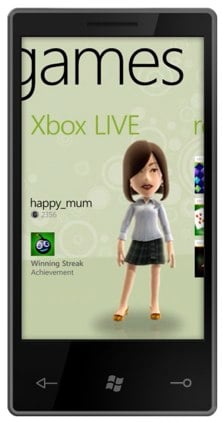 So last week when Windows Phone 7 Series was introduced to the world, one of the major bulletpoints was the fact that Xbox Live integration would be a big part of the platform, although Microsoft didn't give too many details. That changed on during a conference call this morning, where Microsoft mobile communications chief Andy Lees gave a bit on insight on hat we can expect to see in the mobile version of Xbox Live:
"We are very excited about the way in which the platform works across screens, so we have commonality of platform across the PC, the Xbox, and the web and the phone. We provide a new set of tools that makes it easy and very fast for people to develop applications for the phone but also in a way that works across screens, and we'll announce details of that at MIX. You're also right to point out that a marketplace is included, and the marketplace will work for applications but also for games, so the gaming marketplace for the first time will utilize Xbox Live, and that enables you to create multiplayer, multiscreen games, and the marketplace will facilitate that, so that it will actually work across screens."
We like it, especially that whole multiplayer, multiscreen aspect, although of course we have to see how it actually looks and feel before making final judgment. We'll know about when Microsoft's MIX conference kicks off next month.
Read More

| TechFlash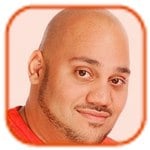 Posted by Andru Edwards Categories: Cell Phones, Handhelds, Microsoft, Software, Videos
So, aside from that Windows Phone 7 Series keynote video, we thought you might want a condensed version that will allow you to just take a look at what all this Windows Phone 7 fuss is all about. Microsoft took the liberty of putting together this much shorter demo video to explain. Here you can get a look at all of the design elements and decisions that have gone into Windows Phone 7, which fundamentally set it apart from other mobile operating systems on the market. Here's a quick rundown:
Every Windows Phone 7 device will have three physical buttons on the front: Start, Search, and Back.
There's a focus on productivity, simplicity, music, and gaming. Both Xbox Live and Zune are deeply integrated into Windows Phone 7.
People hub: Pulls in live data feeds, bringing you social networking status updates and photos from services like Facebook, Twitter, and Windows Live.
Pictures hub: Brings together picture and video assets from your phone, web, and PC, allowing you to view your entire collection.
Games hub: Check out your Xbox Live messages, achievements, avatar, and even play some games. Achievements can be earned on the phone.
Office hub: Access to Microsoft Office suite, including OneNote and SharePoint Workspace. Also includes new version of Outlook Mobile for email.
This is definitely the biggest step that Microsoft has taken in the mobile phone space, and they do it over three years after Apple announced the original iPhone. The competition is heating up, and we are super-excited about it.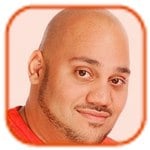 Posted by Andru Edwards Categories: Cell Phones, Handhelds, Software, Videos
The big news today is the announcements of Windows Phone 7 Series over at the Mobile World Congress in Barcelona, and Microsoft has released video of the announcement and reveal of their new mobile OS. Let it be said right now, Microsoft has essentially killed what we all know as Windows Mobile, and has replaced it with what may, in fact, be the slickest interface we've seen on a mobile phone. They borrowed heavily from the Zune HD navigation scheme, but made it highly polished and optimized for a device that is constantly connected to a cellular data connection. Also, it looks like that whole Xbox Live Anywhere demo that we saw at E3 a few years ago is finally coming to fruition, as Windows Phone 7 Series includes Xbox Live gaming built right in. Hit the play button on the videoafter the jump for a look at everything, but color us impressed.
Hey, Apple, the ball is in your court.
You can expect to find Windows Phone 7 Series devices in stores this holiday season.
Click to continue reading Windows Phone 7 Series keynote video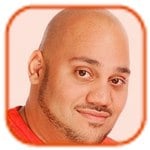 Posted by Andru Edwards Categories: Microsoft, Xbox, Xbox 360, Xbox Live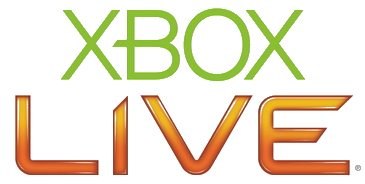 Check it out, Microsoft just announced that all games made for the original Xbox will no longer be able to access the Xbox Live service as of April 15, 2010, and we couldn't be happier with the news. No, we don't hate classics like Halo 2, but the thing is, those titles are many years old, and they've been holding back the full potential of Xbox Live for far too long. As an example, it's no secret that we hate the Xbox Live friend limit, and the major reason it exists is because of Halo 2. With Halo 2, and all the rest of the original Xbox games, being denied access to Live, Microsoft will be able to stop worrying about those original Xbox restrictions - and that means, among other things, that we should finally see that friend limit jacked up, if not removed entirely.
It should be noted that, even if you downloaded original Xbox games on your Xbox 360 using Games on Demand, even those won't work when you try to connect to Xbox Live. It's just the nature of the beast, and it's all in the name of progress.
Read More

| Gamerscore Blog


Posted by Alex Lifschitz Categories: Accessories, Features, Xbox 360, Xbox Live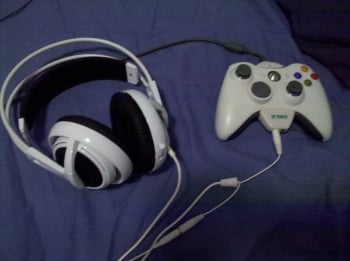 If you're anything like me, and I'm making an assumption here (because that's what irresponsible journalism is all about), you might only have so much money to go towards fancy gadgets and various electronic compensations for a strikingly diminished sense of personal worth. That can lead to some trouble if, for instance, you have a decent gaming headset that you want to use for your Xbox 360 instead of a bona-fide sound sytem, since you can no longer use Xbox Live without Microsoft's proprietary, flimsy headset.
A few headsets, like those from Turtle Beach, alleviate this problem by offering individual chat volumes and the ability to both listen to your game and communicate with your buddies. It's a worthy investment, but a bit of a waste if you already have a good gaming headset - dedicated XBL headsets can hover around the $150 range. All you need is a $5 adapter and zero soldering.
Hit the jump to see what you need.
© Gear Live Inc. – User-posted content, unless source is quoted, is licensed under a Creative Commons Public Domain License. Gear Live graphics, logos, designs, page headers, button icons, videos, articles, blogs, forums, scripts and other service names are the trademarks of Gear Live Inc.