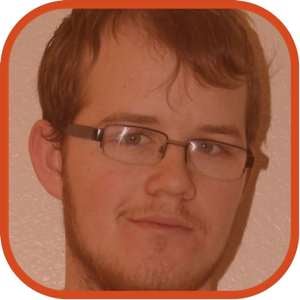 Posted by John Ball Categories: Downloadable Content, Hot Deals, Microsoft, Xbox 360, Xbox Live, Xbox Live Arcade, Xbox Live Marketplace,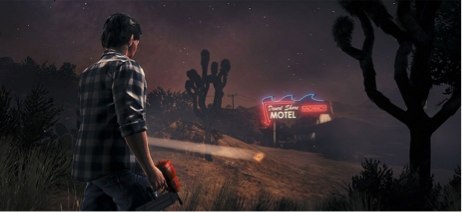 Xbox Live house party is looking to start this year off with a bang. Four Xbox Live Arcade titles are set to be released in the weeks between February 15 and March 13, and we've got the list here for you to take a gander at. Warp, Alan Wake's American Nightmare, Nexuiz, and I Am Alive, in that respective order, with Warp kicking things off on February 15. Warp and Nexuiz will be 800 MS Points ($10) right out of the gate, however Alan Wake and I am Alive will be 1200 MS Points ($15.)
All of the information about the order of which the games would be released as well as the pricing was only recently unveiled by the ever popular Xbox Live celebrity, Major Nelson. Larry also goes on to tell us that if you purchase all 4 games within the allotted 1 month time period, you'll receive 800 Microsoft Points back as a bonus. Sounds like a pretty sweet deal.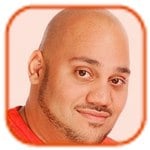 Posted by Andru Edwards Categories: Corporate News, Microsoft, Video Games,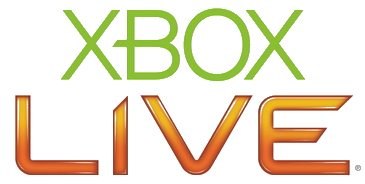 Microsoft has wisely slipped a new proviso into the latest Xbox Live terms of service licensing agreement to prevent the kind of class action lawsuit Sony faced after the huge PSN data-breach and site downtime caused by hackers.
It's amusing since most of these agreements already take away the users' rights. The courts almost always uphold these supposed contracts, virtually giving any company the right to sell a faulty, or even dangerous, product.
Here is a snippet from the latest Xbox Live terms of service (TOS) :
"...if you live in the United States, you and Microsoft agree that if you and Microsoft do not resolve any dispute by informal negotiation ... any effort to resolve the dispute will be conducted exclusively by binding arbitration ... you understand and acknowledge that by agreeing to binding arbitration, you are giving up the right to litigate (or participate in as a party or class member) all disputes in court before a judge or jury."
Note the "in the United States" proviso. Many foreign countries do not allow these sorts of contracts, but few make it easy to file a class action lawsuit so it is not as important.
Click to continue reading New Xbox Live Terms of Service say you can't sue Microsoft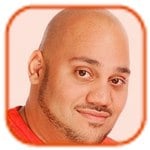 Posted by Andru Edwards Categories: Full Episodes, High Score, Features, Microsoft, Podcasts, Video Games, Videocasts, Videos,
The next major Xbox 360 dashboard update happens on December 6th, and we've got a look at all the new changes and additions in this episode of Bleeding Edge TV. The Fall 2011 Xbox 360 Dashboard Update is the official name of this release, and we show you the update process, and then walk you through the new interface. We give you a look at new features like Bing, Cloud Storage for games and profiles, the new Social, Games, Movies, and Music channels, and more. Expect good things from Microsoft's latest update, including full Kinect integration. This is a big update that brings another big redesign to the Xbox 360, similar to what they did a couple years ago with the New Xbox Experience. Things are a lot more flat...even boxy. It's somewhat similar to the Metro UI that you'd find on Windows Phone 7 devices or Windows 8, and the synergy is understandable…plus, it makes things a lot more user-friendly as it pertains to Kinect.
Big thank you to GoToMeeting and JackThreads for sponsoring the show - be sure to check them out! As for JackThreads, we've got exclusive invite codes that give you $5 to use towards anything you'd like.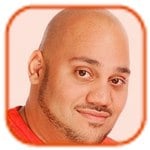 Posted by Andru Edwards Categories: Corporate News, Microsoft, Xbox Live,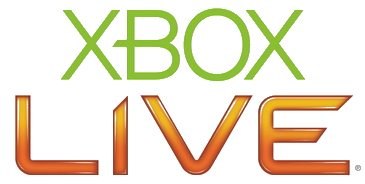 UPDATE: Microsoft responded to our request for comment with the following statement from a spokesperson, which indicates that the company regards the "xbox dump" user information as a minor phishing incident, not a major network breach:
"We do not have any evidence the Xbox Live service has been compromised. We take the security of our service seriously and work on an ongoing basis to improve it against evolving threats. However, we are aware that phishing attackers will occasionally post small lists of victims on public channels, and we will work directly with the impacted members to resolve any unauthorized changes to their accounts. As always, we highly recommend our members follow the Xbox Live Account Security guidance provided at www.xbox.com/security to protect your account."
Microsoft may be sweating out a possible rehash of Sony's PlayStation Network nightmare from earlier this year if an anonymous posting of dozens of purported Xbox Live Gamertags and passwords is what it claims to be.
We've seen an anonymous Pastebin.com data dump called "xbox dump" posted Monday that contains more than 90 supposed gamertags, most with associated email addresses and passwords.
Microsoft had yet to respond to a request for more information and it couldn't be confirmed Tuesday if the Pastebin document contained real Xbox Live user information. Even if a number of Xbox Live members had their private information compromised somehow, it obviously would remain to be seen if the "xbox dump" document was part of a larger security breach or just a one-off affair.
Click to continue reading Xbox Live Gamertags and passwords purportedly leak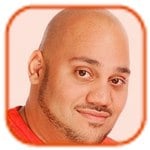 Posted by Andru Edwards Categories: Kinect, Microsoft, Xbox 360, Xbox Live,
What's not new: The Xbox 360 is likely getting a Fall update that contains significant graphical updates and a few new features, like enchanted Kinect motion and voice navigation, Bing integration, and, ultimately, live television streaming.
What is new: A freshly leaked video that shows just how some of the different components of the new Xbox interface are shaping up.
An unknown source has leaked a full video that shows off a lot of the simple menu navigation and new user interface elements allegedly arriving on November 15 as a part of Microsft's fall Xbox 360 dashboard update. What's missing, however, are all the juicy bits: A preview of the voice-activated search, for example, or any kind of mention of an integrated live TV service or promised social connectivity, like the ability to fire off news of one's achievements to a connected Facebook account.
Click to continue reading Leaked video shows new Xbox 360 fall 2011 dashboard update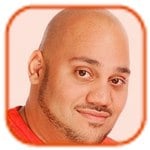 Posted by Andru Edwards Categories: HDTV, Home Entertainment, Internet, Microsoft, Video Games,
Microsoft showed off the future of the living room on Wednesday, and it appears to be a combination of Bing, Kinect, and the Mediaroom IPTV technology that forms the foundation of the Xbox.
Oh, and it seems to be taking place first overseas.
In a video embedded below, Microsoft's Marc Whitten, corporate vice president of Xbox Live (identified as a corporate vice president of ISS Experiences) showed off short clips of how the living room, as exemplified by the Xbox 360 and Kinect, continued to evolve. The demonstration placed a premium on natural user interfaces, identified by Microsoft co-founder Bill Gates as one of the most significant advances in personal computing.
"Our goal is really, really simple," Whitten says in the video. "It's about how we make this effortless, intuitive and delightful. And that starts by making the technology fade out of the way, getting it all into the background."
Click to continue reading Microsoft's living room vision includes apps, Mediaroom, and Xbox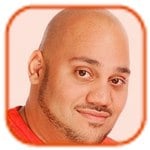 Posted by Andru Edwards Categories: Kinect, Microsoft, Xbox 360, Xbox Live,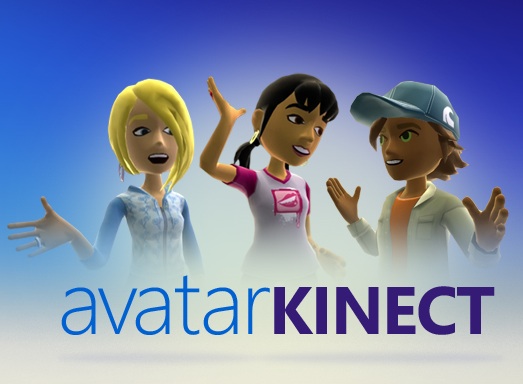 Avatar Kinect, the Xbox 360 app that captures your facial expressions and maps them right onto your avatar, is now available as the newest gadget in Kinect Fun Labs. You can invite friends into a session, and communicate using your avatars in one of 24 different virtual stages. Things like a performance stage, talk show, and even a tailgate party. The sessions are recorded so that you can upload them to KinectShare.com, where you can download them and send them to the Twitters, Facebooks, and YouTubes of the world. You need an Xbox LIVE Gold membership to use Avatar Kinect, but Microsoft is opening it up to all members from now through September 8th.
On July 28th, Kinect Sparkler will appear in Kinect Fun Labs as well, showcasing the Kinect's new ability to do finger tracking. You use your body as a stencil and paintbrush, creating works of art in 3D, and uploading them to KinectShare.com. This one will cost 240 Microsoft Points.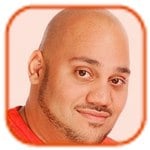 Posted by Andru Edwards Categories: Displays, HDTV, Home Entertainment, Hot Deals, PC / Laptop, Portable Audio / Video, Video Games,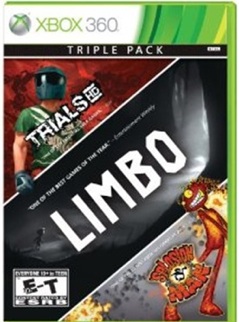 We've got your latest list of items that fall under the best tech Deals of the Day for you, separated out into laptops, desktops, monitors, gaming, and home entertainment. The laptop deals are right here, but be sure to click through to get a look at all the rest of what we determined to be today's top 10 deals in tech, including that lovely Xbox Live Arcade Triple Pack that you see to the right over there!
Laptops
Don't forget, if you're looking for other deals, be sure to check out our Newegg Promo Code thread. Oh, and if you're on Twitter, be sure to follow @TechPromos for the latest deals, or you can Like TechPromos on Facebook.
Click to continue reading Top 10 Tech Deals of the Day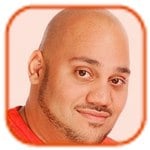 Posted by Andru Edwards Categories: Internet, Microsoft, Xbox 360, Xbox Live,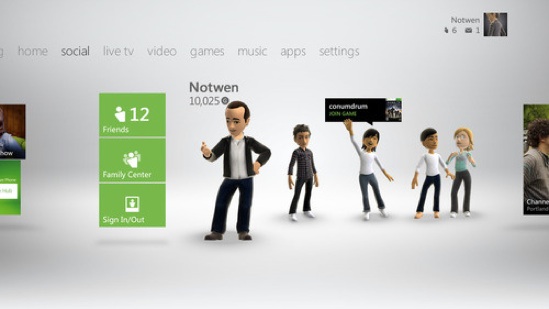 Microsoft didn't have enough time to cover everything that's coming down the pike for Xbox Live with the fall dashboard update, but they sent us an email detailing some of the new hotness that they didn't talk about on stage, and we're super excited to hear that profiles will be able to be saved to the cloud. What does that mean for the average Joe? Well, this means that instead of saving your games to your hard drive or USB stick, you can instead save them to the web. Same goes for your Xbox Live profile, along with achievements, friend list, etc. One thing I've always hated about having two Xbox 360 units in the home is that I need to remember to grab my USB stick and bring it upstairs and down if I want to log into Live. Now, I just enter a username and password on any Xbox 360, from any location, and I am logged in. The days of recovering a Gamertag will be history come this fall!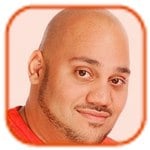 Posted by Andru Edwards Categories: E3, Microsoft, Xbox 360, Xbox Live,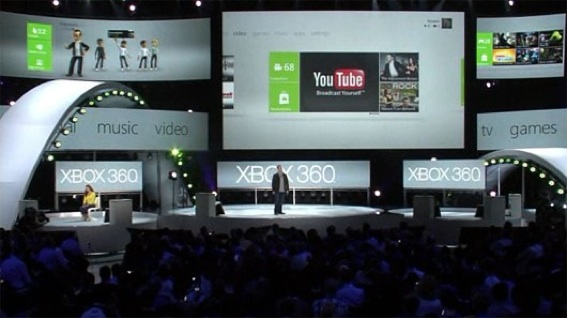 This morning at its E3 2011 Xbox Media Briefing, Microsoft announced that YouTube will be coming to Xbox Live this fall. They didn't go into too much detail about it, but you'll obviously be able to search and view videos from the YouTube service, and we're gonna go out on a limb and guess that you'll also be able to upload gameplay videos taken with Kinect directly to the service as well. Even without that last part though, adding YouTube is just another step Microsoft is taking in their hopes of making the Xbox 360 the ultimate living room hub.
© Gear Live Inc. – User-posted content, unless source is quoted, is licensed under a Creative Commons Public Domain License. Gear Live graphics, logos, designs, page headers, button icons, videos, articles, blogs, forums, scripts and other service names are the trademarks of Gear Live Inc.