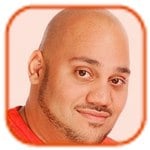 Posted by Andru Edwards Categories: Accessories, Microsoft, Storage, Video Games,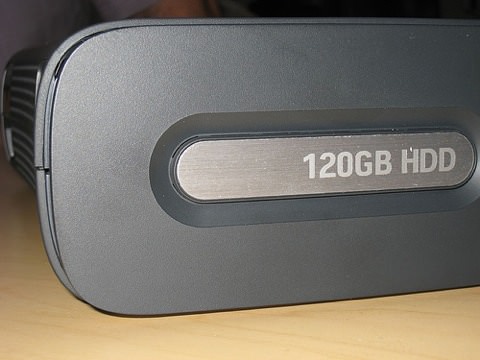 While we recognize that the Xbox 360 Elite is pretty much just an expensive, black Xbox 360 with an HDMI port, the fact that it comes with that extra-fancy 120GB hard drive can't be overlooked. Oh, wait, actually, it can. Seeing as how the 120GB HDD will also be available as a standalone product, current Xbox 360 owners have no need to upgrade to the Elite, lest they really want that HDMI 1.2 output goodness. If you are in that category, be forewarned - any downloadable content you purchased on your current Xbox 360 isn't just going to straight up work if you pick up a new Xbox 360 Elite - not unless Microsoft lightens up on the restrictions currently imposed on Xbox Live downloads. You might be better off with just buying the new 120GB HDD and calling it a day. Heck, whether you get the drive on its own or with the Elite, you also get a bunch of content pre-loaded onto the thing. We have the full list for you after the jump.
Click to continue reading List of Pre-loaded Content on Xbox 360 120 GB Hard Drive
Posted by Christopher Sasaki Categories: Internet, Role Playing Games, Xbox 360, Xbox Live, Xbox Live Marketplace,
Bethesda's expansion for The Elder Scrolls: Obliviion, The Shivering Isles is now available on the Xbox Live Marketplace. The expansion promises more than 30 hours of additional gameplay for one of the best games on the Xbox 360. The add-on sells for 2400 Microsoft Points ($30), basically matching the price of the PC expansion, which makes this the most expensive downloadable content to date. The download also weighs in at almost a gigabyte, so those rumored 120 GB drives might come in handy sooner rather than later. Still, for Oblivion addicts, this expansion should be a great way to pass the time during the upcoming Live downtime, assuming that you can get it downloaded before the service goes down.
Read More

| Major Nelson

Posted by Christopher Sasaki Categories: Action, Namco, Screenshots, Xbox 360, Xbox Live,
Namco Bandai has launched the official website for their upcoming Ace Combat 6 for the Xbox 360. The site has details on the story, characters, and jets to be featured in the upcoming release, unfortunately all in Japanese. Still, clicking through the pages reveals plenty of high resolution, beautiful screen shots of the environments and fighter jets included in the game, and apparently Japanese Xbox 360 owners should be able to start downloading picture packs and themes for the game today.
Read More

| Namco Bandai

Posted by Christopher Sasaki Categories: Internet, PC, Xbox 360, Xbox Live,
Microsoft's Games for Windows – Live service will be launching on May 8th, along with the launch of Halo 2 for Windows Vista. Microsoft also confirmed the pricing for the Silver and Gold tiers for the online service; like its Xbox Live sister, the Silver tier is free while the Gold level costs $49.95 per year. There is less of a differentiating factor between the two levels than on Xbox Live. While Xbox Live silver users have no online gaming support, Games for Windows – Live Gold level members will get access to friends lists and PC multiplayer gaming only. The Gold level will basically add more comprehensive matchmaking and cross-platform gameplay.
Microsoft announced three titles that will be supporting Games for Windows – Live; Halo 2, Shadowrun, and UNO. With only Halo 2 promised at launch, its hard to recommend that PC gamers without an Xbox Live Gold account already pay out the money for the full fledged service, particularly since Halo 2 won't support cross-platform play. Of course, this will somewhat depend on how well developed a matchmaking service the game offers at the Gold tier. Still, the slate of games promised for this online service is really short right now; it almost feels like the ideal target customer for this is a current Xbox Live Gold member with an Xbox 360 that also has a decent gaming machine running Vista.
Microsoft's full press release continues after the jump.
Click to continue reading Games For Windows Live Service Coming May 8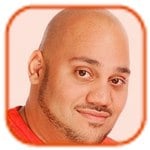 Posted by Andru Edwards Categories: Google, Internet, Microsoft, Mods / Hacks, Transportation, Video Games, Videos,
So, my boy Jake Ludington dropped me an email this morning telling me that if I had been home this weekend and answered my phone, I would have been able to take part in this experiment that he was a part of where a group of people got together down in Mountain View, CA, and got their Xbox Live gaming on in a moving vehicle. Of course, Mountain View is the place where Google has blanketed the city in free WiFi, which is how this was all possible in the first place. In order to get it done, they used a Windows XP computer to connect to WiFi, and had the Xbox 360 pick up the shared Internet connection, thus allowing it to jump online for some Rainbow Six and Uno action. Check the video above for the proof.
Posted by Christopher Sasaki Categories: Xbox 360, Xbox Live,
This week Bungie offered up some details on dealing with bad trash-talkers when playing Halo 3 multiplayer: an in-game a-hole mute feature. Bungie's feature is implemented cleanly in the UI: hit a button, highlight the player, mute for the rest of the session. Major Nelson, though, explains that this functionality is also available in the Xbox 360 dashboard, and he explains how gamers can mute (or avoid) bad actors on Xbox Live for any game. The process is a little more complicated, requiring a few more clicks, but it worth learning so that it becomes easier to avoid bad trash talkers in the future.
Read More

| Major Nelson

Posted by Christopher Sasaki Categories: Culture, Xbox 360, Xbox Live, Xbox Live Arcade,
Microsoft's Gamerscore and Achievements program has been remarkably successful, with people going so far as to pay for additional Achievements. Still, there seems to be uneven support for the program from game developers. Now, Microsoft is moving to standardize the program so that gamers can expect a more uniform experience. A post on the Gamerscore blog lists some of the changes to the program.
First, base points will be standardized for game titles. A retail disc-based game is required to have 1,000 Gamerscore available; Live Arcade games are required to have 200 Gamerscore. Microsoft says that this base score can come in a combination of regular and add-on content as long as the add-on content is free. Game publishers will also have the option of adding another 250 Gamerscore to disc games from paid or free content as well. By standardizing the program, it seems Microsoft is strongly encouraging developers to think about Achievements when developing the program and further differentiate Xbox 360 titles from their counterparts on competing systems. Hopefully, any Achievements added in the new program won't be superficial tack-ons to meet a points goal.
Read More

| Gamerscoreblog

Posted by Christopher Sasaki Categories: Internet, PC, Xbox 360,
With Vista launching today, Microsoft is taking the opportunity to highlight some of the projects they have in the works for their "Games For Windows" initiative. Mitch Gitelman, manager of the FASA Studio at Microsoft talked with Dean Takahashi about the upcoming release of the cross-platform Shadowrun. Shadowrun, along with Halo 2 for Vista promise to be the first titles to feature multi-platform Live support, allowing PC users to intermingle with their console counterparts. Gamers have had limited access to this functionality in the past; the Dreamcast version of Quake III Arena allowed console users and PC users to fight online. Still, this will be the first time that there has been broad architectural support for this combination. Unfortunately, Mr. Takahashi's feedback is not that positive about the game itself. Graphically, he felt that the game was a throwback to Halo 2 and that the control was awkward. For a high-profile release, it would appear that there is fairly large amount of polish left to do in the game. Coupled with the negative feedback the title has been getting from the hardcore followers of the Shadowrun universe might mean less than success for this entry in the franchise.
Read More

| Mercury News

Posted by Christopher Sasaki Categories: Internet, PC, Role Playing Games, Xbox 360, Xbox Live,
Bethesda Softworks announced that Elder Scrolls: Shivering Isles, an expansion for Elder Scrolls: Oblivion will be coming to the Xbox 360 and the PC this Spring. The expansion should add more than 30 hours of gameplay to the already expansive title, and will be available through retail channels for the PC, and via Xbox Live for the Xbox 360. Given that the expansion will add a completely new realm to the Elder Scrolls universe, one expects that this expansion will be one of the largest Xbox Live add-ons to date, and possibly one of the most expensive. No mention of the add-on was made for the upcoming Playstation 3 version of the game; this could possibly be included on disc, but this doesn't seem to be a likely option at this time.
The full press release continues below.
Click to continue reading Oblivion Expansion Shivering Isles Coming This Spring
Read More

| Shivering Isles Screenshots

Posted by Michael Cardiff Categories: Corporate News, Internet, Strategy, Xbox, Xbox 360, Xbox Live,
It's fairly safe to say that Microsoft is currently in the enviable position of currently having the most versatile and robust online service of all the next-gen consoles. With everything they've learned from the original Xbox, and their year head start on the other two next-gen consoles, the Xbox 360 was able to gain this upper hand in the online department. But does this mean the big M$ is going to rest on their laurels? Heck no. In fact, Microsoft wants suggestions from you, Mr. Xbox 360 owner, on how exactly Xbox Live can become even better.
Head on over to MajorNelson's blog to check out his call for suggestions. Interestingly, MajorNelson seems to be focused on the question of how Xbox Live can be made better for Xbox users, while the original call from Ozymandias is more interested in the question of the "Live" service pertaining to multiple devices (i.e., Zune, PC, Xbox, etc.), so it's not clear what the focus of their new developments will be. Given that the big Bill has recently admitted that the Xbox 360 is M$'s way of getting its tentacles into your home entertainment center, though, it's a pretty sure bet that they're eventually working on dominating your entire living room.
Read More

| Ozymandias' Blog
Read More

| Major Nelson's Blog

© Gear Live Inc. – User-posted content, unless source is quoted, is licensed under a Creative Commons Public Domain License. Gear Live graphics, logos, designs, page headers, button icons, videos, articles, blogs, forums, scripts and other service names are the trademarks of Gear Live Inc.