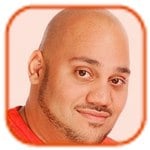 Posted by Andru Edwards Categories: Corporate News, Home Entertainment, Microsoft, Video Games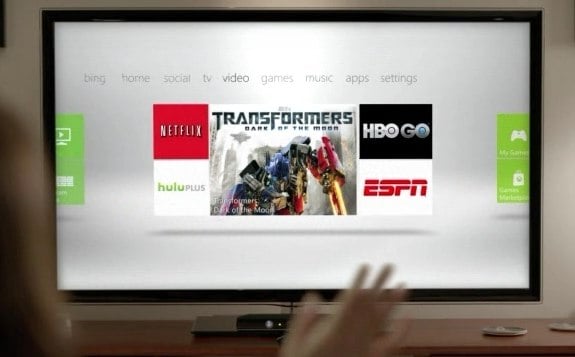 Finally, after a number of months, Xbox Live users now have access to Xfinity On Demand from Comcast, HBO Go, and MLB.tv. To get 'em, just head to the App Marketplace on your Xbox 360. All three apps require that you have access to, and pay for, the respective services. Comcast has announced that use of the Xfinity On Demand service will not count against a users data cap because the data is delivered over Comcast's private IP network, rather than the public Internet. It kind of makes sense, as Comcast is basically saying that the Xbox 360 is simply functioning as a cable box, but giving its own data preferential treatment does raise eyebrows as it pertains to Net Neutrality laws.
To use HBO Go, your cable service must be approved (sadly, the cable service we use at Gear Live HQ, Frontier, is not eligible) and you must subscribe to HBO service through your cable package.
Both Xfinity On Demand and HBO Go are available in the U.S., while MLB.tv can be accessed throughout North America.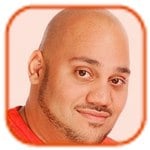 Posted by Andru Edwards Categories: Action, Downloadable Content, Third Person Shooters, Xbox 360, Xbox Live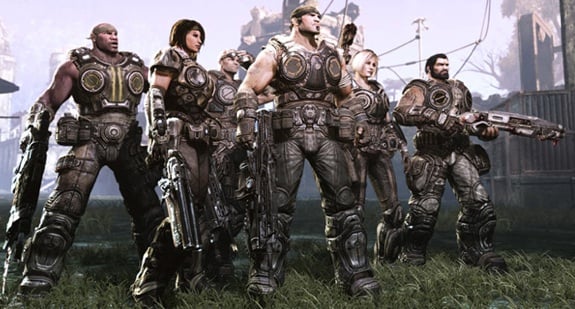 Gears of War 3 Title Update 4 drops tomorrow morning at 2:00am PDT, and brings with it a bunch of improvements and bug fixes. To get it, just load up the game and you'll be automatically prompted to download it if you're connected to Xbox LIVE. We've got the full list of changes for you after the jump.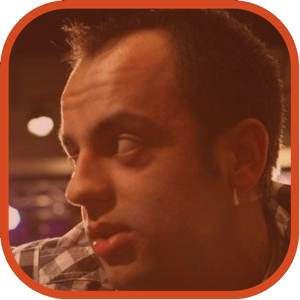 Posted by Andrey Malskiy Categories: Microsoft, PC / Laptop, Rumors, Software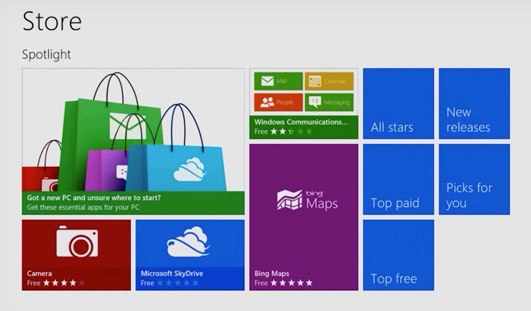 It looks like two Microsoft products are about to get killed off (or really, renamed) with the release of Windows 8. When the next major Windows OS launches, that'll be the end of the Zune and Windows Live brands. Yep, Microsoft is finally getting rid of the brand that was supposed to rival the Apple's iPod/iTunes ecosystem, but failed miserably. It's not just the physical player they're killing off - they did that last year while holding onto Zune as the name of the desktop software and music service. Now, Zune will be no more.
In addition, in an effort to further simplify things, the Windows Live brand is also going away. Here's a look at what to expect, and what will replace the two brands:
Microsoft Account (Windows Live ID)
Mail (Windows Live Mail)
Calendar (Windows Live Calendar)
People (Windows Live Contacts)
Photos (Windows Live Photo Gallery)
Music (Zune Music Player)
Video (Zune Video Player)
We also wouldn't be surprised if Microsoft replaced Zune with a streaming music service similar to Spotify. The sad part is that Zune could have been what Spotify Premium currently offers had Microsoft been more forward thinking with the concept. We've actually said many times in the past that the Zune Pass was the best deal in music. Currently there are other well-established music services with dedicated users like Spotify, Rdio, MOG, and Rhapsody. If this is Microsoft's attempt to dominate a new market, we sure hope they've got a better plan than they did with the original Zune launch.
Read More

| The Verge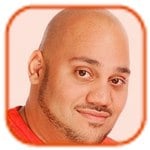 Posted by Andru Edwards Categories: Features, Microsoft, Video Games, Videos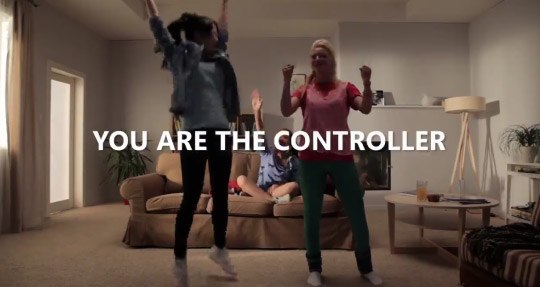 We're back with another edition of Ask Andru - this time we're focusing on the wildly popular Kinect add-on, and how useful it might be for Xbox 360 owners who primarily use their consoles for watching streaming video. On to the question:
My family has an Xbox 360 but we end up using it primarily for Netflix, not games. I've read that the recent Xbox Live update added more ways to navigate menus and content using voice and gestures with Kinect. Is it worth buying a Kinect just for those controls, if we don't use it to play games? Is talking and waving at the TV better than using the controller?
It's true--Microsoft recently released an update for the Xbox 360, known as the Fall 2011 Dashboard Update, that has fully optimized the console's interface for use alongside the Kinect add-on. Many early adopters of Kinect complained about how clunky and tacked on the experience felt when trying to navigate menus while using the Xbox 360 outside of gaming, and the update pretty much solved all of those problems. Now, it's easy to "grab" something on screen, swipe through menus, and make selections using hand gestures. Even cooler, though, is that the dashboard is now pretty much fully navigable using just your voice. Simply say "Xbox" and all your options for where you can go are displayed on the screen. If you can see it, you can pretty much say it. Here's a video I made that looks at the features you'll find in the latest update:
Click to continue reading Ask Andru: Should I get Kinect if I use my Xbox 360 primarily for watching Netflix?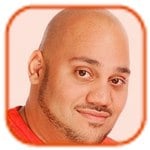 Posted by Andru Edwards Categories: Hot Deals, Video Games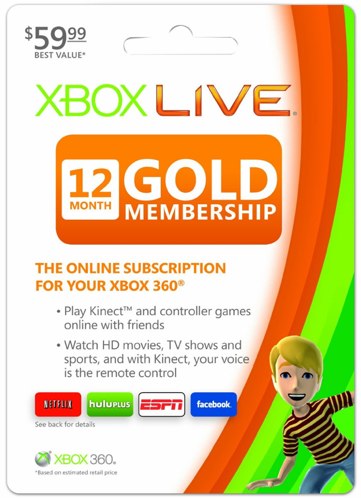 Looking to pick up a 12-month Xbox Live Gold subscription on the cheap? Head on over to Amazon right now to grab one for 40% off. Seriously, you'll pay $35 instead of the typical $60, and you get access to stuff like Netflix, Hulu Plus, ESPN, and much more on your Xbox 360. Even if you're in the middle of a subscription, you can just get one and extend whatever time you have left by another year.
Don't forget, if you're looking for other deals, be sure to check out our Newegg Promo Code thread. Oh, and if you're on Twitter, be sure to follow @TechPromos for the latest deals, or you can Like TechPromos on Facebook.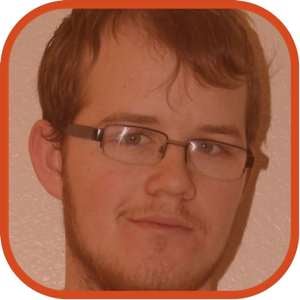 Posted by John Ball Categories: Downloadable Content, Hot Deals, Microsoft, Xbox 360, Xbox Live, Xbox Live Arcade, Xbox Live Marketplace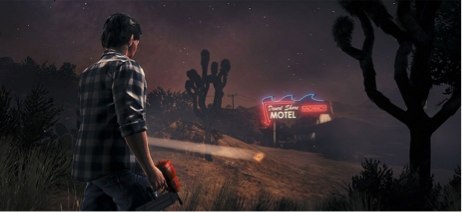 Xbox Live house party is looking to start this year off with a bang. Four Xbox Live Arcade titles are set to be released in the weeks between February 15 and March 13, and we've got the list here for you to take a gander at. Warp, Alan Wake's American Nightmare, Nexuiz, and I Am Alive, in that respective order, with Warp kicking things off on February 15. Warp and Nexuiz will be 800 MS Points ($10) right out of the gate, however Alan Wake and I am Alive will be 1200 MS Points ($15.)
All of the information about the order of which the games would be released as well as the pricing was only recently unveiled by the ever popular Xbox Live celebrity, Major Nelson. Larry also goes on to tell us that if you purchase all 4 games within the allotted 1 month time period, you'll receive 800 Microsoft Points back as a bonus. Sounds like a pretty sweet deal.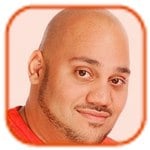 Posted by Andru Edwards Categories: Corporate News, Microsoft, Video Games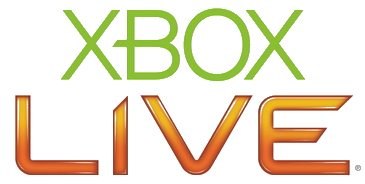 Microsoft has wisely slipped a new proviso into the latest Xbox Live terms of service licensing agreement to prevent the kind of class action lawsuit Sony faced after the huge PSN data-breach and site downtime caused by hackers.
It's amusing since most of these agreements already take away the users' rights. The courts almost always uphold these supposed contracts, virtually giving any company the right to sell a faulty, or even dangerous, product.
Here is a snippet from the latest Xbox Live terms of service (TOS) :
"...if you live in the United States, you and Microsoft agree that if you and Microsoft do not resolve any dispute by informal negotiation ... any effort to resolve the dispute will be conducted exclusively by binding arbitration ... you understand and acknowledge that by agreeing to binding arbitration, you are giving up the right to litigate (or participate in as a party or class member) all disputes in court before a judge or jury."
Note the "in the United States" proviso. Many foreign countries do not allow these sorts of contracts, but few make it easy to file a class action lawsuit so it is not as important.
Click to continue reading New Xbox Live Terms of Service say you can't sue Microsoft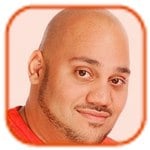 Posted by Andru Edwards Categories: Full Episodes, High Score, Features, Microsoft, Podcasts, Video Games, Videocasts, Videos
The next major Xbox 360 dashboard update happens on December 6th, and we've got a look at all the new changes and additions in this episode of Bleeding Edge TV. The Fall 2011 Xbox 360 Dashboard Update is the official name of this release, and we show you the update process, and then walk you through the new interface. We give you a look at new features like Bing, Cloud Storage for games and profiles, the new Social, Games, Movies, and Music channels, and more. Expect good things from Microsoft's latest update, including full Kinect integration. This is a big update that brings another big redesign to the Xbox 360, similar to what they did a couple years ago with the New Xbox Experience. Things are a lot more flat...even boxy. It's somewhat similar to the Metro UI that you'd find on Windows Phone 7 devices or Windows 8, and the synergy is understandable…plus, it makes things a lot more user-friendly as it pertains to Kinect.
Big thank you to GoToMeeting and JackThreads for sponsoring the show - be sure to check them out! As for JackThreads, we've got exclusive invite codes that give you $5 to use towards anything you'd like.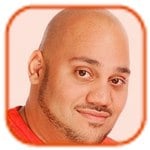 Posted by Andru Edwards Categories: Corporate News, Microsoft, Xbox Live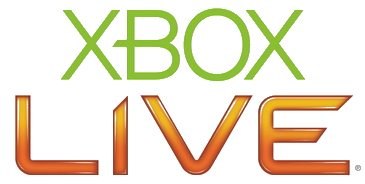 UPDATE: Microsoft responded to our request for comment with the following statement from a spokesperson, which indicates that the company regards the "xbox dump" user information as a minor phishing incident, not a major network breach:
"We do not have any evidence the Xbox Live service has been compromised. We take the security of our service seriously and work on an ongoing basis to improve it against evolving threats. However, we are aware that phishing attackers will occasionally post small lists of victims on public channels, and we will work directly with the impacted members to resolve any unauthorized changes to their accounts. As always, we highly recommend our members follow the Xbox Live Account Security guidance provided at www.xbox.com/security to protect your account."
Microsoft may be sweating out a possible rehash of Sony's PlayStation Network nightmare from earlier this year if an anonymous posting of dozens of purported Xbox Live Gamertags and passwords is what it claims to be.
We've seen an anonymous Pastebin.com data dump called "xbox dump" posted Monday that contains more than 90 supposed gamertags, most with associated email addresses and passwords.
Microsoft had yet to respond to a request for more information and it couldn't be confirmed Tuesday if the Pastebin document contained real Xbox Live user information. Even if a number of Xbox Live members had their private information compromised somehow, it obviously would remain to be seen if the "xbox dump" document was part of a larger security breach or just a one-off affair.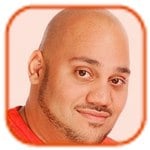 Posted by Andru Edwards Categories: Kinect, Microsoft, Xbox 360, Xbox Live
What's not new: The Xbox 360 is likely getting a Fall update that contains significant graphical updates and a few new features, like enchanted Kinect motion and voice navigation, Bing integration, and, ultimately, live television streaming.
What is new: A freshly leaked video that shows just how some of the different components of the new Xbox interface are shaping up.
An unknown source has leaked a full video that shows off a lot of the simple menu navigation and new user interface elements allegedly arriving on November 15 as a part of Microsft's fall Xbox 360 dashboard update. What's missing, however, are all the juicy bits: A preview of the voice-activated search, for example, or any kind of mention of an integrated live TV service or promised social connectivity, like the ability to fire off news of one's achievements to a connected Facebook account.
© Gear Live Inc. – User-posted content, unless source is quoted, is licensed under a Creative Commons Public Domain License. Gear Live graphics, logos, designs, page headers, button icons, videos, articles, blogs, forums, scripts and other service names are the trademarks of Gear Live Inc.