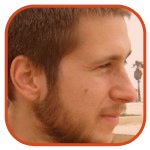 Posted by Brandon Gribin Categories: Action, Downloadable Content, Release Dates, Ubisoft, Xbox 360, Xbox Live, Xbox Live Arcade, Xbox Live Marketplace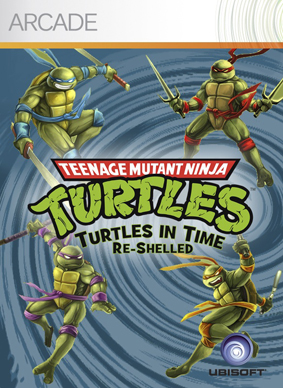 That's right, the arcade classic Teenage Mutant Ninja Turtles: Turtles in Time comes out tomorrow, August 5th, on Xbox Live Arcade - as part of XBLA's 'Summer of Arcade.'
Re-Shelled promises updated 3-D graphics with the same masterful gameplay. Four player co-op and survival modes will be available both online and locally.
It seems like if you played the 90's arcade title, you know what to expect. Still, keep your eyes peeled on the game's Metacritic page for reviews to start pouring in.
It'll cost you 800 Microsoft Points ($10.)
And by the way, here's XBLA's 'Summer of Arcade' Lineup:
OUT NOW: 'Splosion Man 800 Points ($10)
OUT NOW: Marvel vs. Capcom 2 1200 Points ($15)
August 5: TMNT: Turtles in Time Re-shelled 1200 Points ($15)
August 12: Trials HD 1200 Points ($15)
August 19: Shadow Complex 1200 Points ($15)
Read More

| Teenage Mutant Ninja Turtles: Turtles in Time Re-Shelled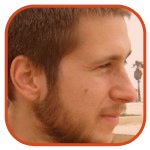 Posted by Brandon Gribin Categories: Action, Downloadable Content, Reviews, Xbox 360, Xbox Live Arcade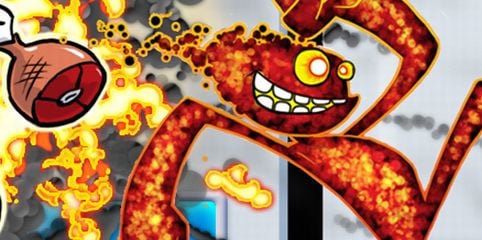 'Splosion Man, currently available for the Xbox 360 on Xbox Live Arcade, is a 2.5-D action platformer where the goal is to "splode" your way through levels.
You play as a guy who can 'splode himself - which essentially propels him into a jump. The controls are simple - A, B, X, and Y all do the same thing; yeah you guessed it, 'Splode. You can also perform wall-kicks, akin to many platformers like the more recent Mario games. Of course, instead of just kicking of a wall, you 'splode off of it.
However, the game's not so simple once you get going. The catch is that you can only 'splode three times while in the air before either coming back down to the ground or briefly sliding down a wall to recharge your 'splode-ability.
Click to continue reading 'Splosion Man Review: This game is a blast!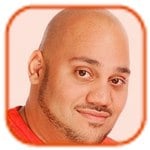 Posted by Andru Edwards Categories: Action, CAPCOM, Fighting, Release Dates, Retro, Xbox Live Arcade, Xbox Live Marketplace

The second annual Summer of Arcade kicks off on July 22nd, bringing with it one of the most hotly anticipated games to hit the Xbox Live Arcade: Teenage Mutant Ninja Turtles: Turtles in Time Re-Shelled for 1200 Microsoft Points. Over the course of the following four weeks, the excitement continues. Here's a look at the schedule for the 2009 Summer of Arcade:
July 22: Teenage Mutant Ninja Turtles™: Turtles in Time Re-shelled 1200 Microsoft Points
(Ubisoft Singapore®/Ubisoft®): Cowabunga dude! Marking the franchise's 25 anniversary, everyone's favorite Teenage Mutant Ninja Turtles game is back with a brand new look in "Teenage Mutant Ninja Turtles: Turtles in Time Re-Shelled." The arcade classic has been revamped with all new 3D graphics, but the same classic beat 'em up gameplay.

July 29: Marvel vs. Capcom 2 1200 Microsoft Points
(Backbone Entertainment/Capcom): One of the most popular fighting games of all time, "Marvel vs. Capcom 2," arrives worldwide on Xbox LIVE Arcade. Choose from 56 legendary characters from Marvel Comics and Capcom history, including Ryu and Wolverine. With online multiplayer over Xbox LIVE and enhanced HD graphics, decide your own dream team in the ultimate tag-team fighting experience.

August 5: Splosion Man™ 800 Microsoft Points
(Twisted Pixel Games/Microsoft): Fools they were, to tread where knowledge should stay forbidden. For what emerged was not a man - it was a Splosion Man. "And all who saw him were sploded, for he was the fire and they were but meat." Able to splode himself at will, the Splosion Man launches his way through levels as an uncontainable force. From Twisted Pixel Games, developer of the award winning The Maw™, Splosion Man will keep you on your toes as you play through more than 50 single-player levels and 50 multiplayer levels. Nominated by GameSpy, Gamespot, IGN, and 411mania, this meat-riddled splosion-fest took several Best of E3 awards including Best Platformer and Best Downloadable Game.

August 12: Trials HD 1200 Microsoft Points
(RedLynx/Microsoft): Nominated for GameSpy's Best Downloadable Game of E3 award, "Trials HD" is guaranteed to get our heart racing." Put on your helmet, and rev your way through "Trials HD," a full-featured, physics-based motorcycle racing platformer in stunning HD graphics. Tear up more than 50 tracks and test your metal in two unique game modes: Race and Skill. Create, share and download an unlimited number of free tracks with the level editor, and customize your rider to fit your personality.

August 19: Shadow Complex 1200 Microsoft Points
(Chair Entertainment and Epic Games/Microsoft): Winner of numerous Best of E3 awards including Best Downloadable Game from 1UP, IGN, GameTrailers and G4TV, "Shadow Complex" is the next evolution in downloadable games. "Shadow Complex" marries the quality and depth of a full retail title with the stunning visuals of Epic Games' industry-leading Unreal Engine 3, and a classic side-scroller. Set in the world of Orson Scott Card's best-selling novel, "Empire," Shadow Complex provides more than 10 hours of in-depth gameplay and introduces a compelling universe.
Between Turtles in Time, Marvel vs. Capsom 2, and Shadow Complex, this is going to be one expensive summer.
Read More

| Major Nelson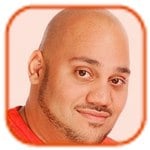 Posted by Andru Edwards Categories: Action, Konami, Rumors, Xbox 360, Xbox Live Arcade
So, why are we unable to contain our current excitement level? Well, as evidenced by the video above, an updated version of Teenage Mutant Ninja Turtles: Turtles in Time is currently in development, and if you didn't know, this is one of the best side-scrolling brawlers of all time. Originally released for the SNES, Turtles in Time allowed players to join up in a Double Dragon fashion, taking control of their favorite turtle, and it worked really well. Check out the video above to see the updated title in action on the Xbox 360. This one should be hitting the Xbox Live Arcade soon enough, but we don't have any information on a date. Needless to say, it can't come soon enough.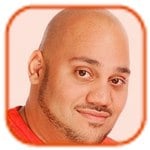 Posted by Andru Edwards Categories: CAPCOM, Downloadable Content, Fighting, Xbox 360, Xbox Live Arcade
Let's hope this is a sign that the game is close to release (hey, they said November!). Above you'll find the trailer for Street Fighter II Turbo HD Remix. While the music isn't quite what we would think would get people pumped for the game, you can't say that the graphics aren't off the hook. This one will be available on Xbox Live Arcade and the Playstation Store later this month. Who's with me on picking this one up the day it becomes available?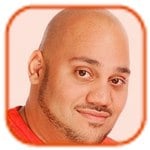 Posted by Andru Edwards Categories: Full Episodes, High Score, Features, Podcasts, Software, Video Games, Videocasts, Videos
We were able to spend some time with CAPCOM during E3 2008, and they gave us a look at their very fun herding simulator, Flock. Yes, a herding simulator, but they are referring to it as more of a sandbox puzzle game. What they mean by that is that there are many ways to solve any given level, and the user can get creative and choose a method that is most fun for them.
The point of the game is to move farm animals around a quilt-like environment using a UFO of sorts. The quilt is where the world lies, and everything in the game looks to be stitched together, which gives it quite a bit of charm. Depending on how you herd the animals, and change the level, you affect that different ways that you can solve each puzzle. The game is similar to Lemmings, will support co-op online gaming, and will have over 50 levels. If that isn't enough, there will also be a level editor for you to play with, and you can share any custom level you build online as well. The game will be released on Xbox Live Arcade, Playstation Network, and PC.
Check out the full demo in this episode, and watch out for the awesome Rube Goldberg level near the end.

Posted by Paul Hamilton Categories: Casual, Downloadable Content, Sports, Xbox Live Arcade
Microsoft announced that starting at midnight GMT on Wednesday, they'll be reducing prices for a select number of Xbox Live Arcade titles for one week, ending at 11:59 Tuesday October 2nd. This is similar to the Labor Day sale they ran earlier this month where they dropped the prices on Gauntlet, Zuma and Dig Dug.
The titles featured this time around are Bankshot Billiards 2, Hardwood Spades and Frogger.
The price reductions are less dramatic here, the earlier labor day sale halved the prices of the games while these are marked down less severely: Bankshot Billiards 2 normally goes for 1200 ($15.00) Microsoft Points but has been reduced to 900 ($11.25); Hardwood Spades and Frogger are both usually priced at 400 Microsoft Points ($5.00) but have been dropped to 300 ($3.75). Still, if you were considering any of these games as possible purchases, now might be the time to jump on them. Perhaps combined with the Best Buy/Halo 3 Live promotion you can have yourself a few days of super-cheap online gaming.
Read More

| Gamerscore Blog


Posted by Steve Van Neil Categories: Action, Music, Third Person Shooters, Xbox 360, Xbox Live Arcade
There once was a game named Rez. Developed by Tetsuya Mizguchi's division within Sega, Rez was a hybrid music-shooter for Dreamcast and PS2 that sputtered in sales but turned some heads in the process. Before long, the game was out of print and new copies were fetching a pretty penny on Ebay. Many gamers kicked themselves over that twenty-dollar copy that they didn't pick up at the time, because now the chance to play the game was pretty much gone.
Well now we all get a second chance. Mizguchi, now of Q Entertainment (who brought us Lumines), has announced that Rez HD is coming to Xbox Live Arcade.
"We are excited to announce that Rez will be given a new life, this time in digital form. The game will be presented in hi-definition and will be accessible to those who did not have a chance to experience Rez the first time around," said Mizuguchi. "Personally, Rez has been and will always be a lifelong concept. I hope to take what I learned from the experience of creating the original game and look forward to taking it to a whole new level in the future."
Featuring 5.1 sound and the usual HD enhancements, Rez HD will hit XBLA early next year.
Read More

| 1UP


Posted by Paul Hamilton Categories: Virtual Console, Wii, Xbox 360, Xbox Live Arcade
There are six new games to choose from this week on Xbox Live Arcade and Virtual Console, though none of them are original games (which you expect from VC but even XBLA is arcade ports this week). Plus, most of this week's games are relatively inexpensive with one exception.
Games this week include Bonk 3: Bonk's Big Adventure, Adventure Island, Landstalker: The Treasures of King Nole, Donkey Kong Jr. Math, Cyberball 2072 and Fatal Fury Special. Details for the releases are below.
Click to continue reading Xbox Live Arcade and Virtual Console Releases This Week
Read More

| Nintendo Press Release


Posted by Paul Hamilton Categories: Downloadable Content, Xbox 360, Xbox Live Arcade
Starting on midnight Sunday four Xbox Live Arcade titles will be getting a brief 50% price cut. Small Arms and Zuma Deluxe, normally 800 Microsoft Points, are getting reduced to 400 and coin-op classics Dig Dug and Gauntlet are going down from 400 to 200.
The price reduction will last through Monday.
Microsoft has had price reductions and these kind of limited-time sales before, but usually they have been reserved for game-specific downloadable content. This is the first time they've extended price fluctuations to full XBLA titles, although the announcement does vaguely hint that this may be a semi-regular occurrence.
Read More

| Major Nelson's Blog

© Gear Live Inc. – User-posted content, unless source is quoted, is licensed under a Creative Commons Public Domain License. Gear Live graphics, logos, designs, page headers, button icons, videos, articles, blogs, forums, scripts and other service names are the trademarks of Gear Live Inc.