Posted by Paul Hamilton Categories: Bungie, Culture, First Person Shooters, Microsoft, Xbox 360
Time Magazine has Halo 3 on their cover this week but the feature inside the magazine, written by Lev Grossman, has raised the hackles on the necks of several game writers. Dan Zuccarelli from Bits, Bytes, Pixels and Sprites takes Grossman to task for what he feels is an ill-researched piece. It's not hard to see where Zuccarelli is coming from. In the third paragraph the Time article calls Halo 2 an Xbox 360 exclusive and the inset graphic (reprinted on BBPS) shows a fan mod Xbox 360 featuring Halo 3 artwork rather than the actual Halo 3 Special Edition Xbox 360, not to mention mis-labeling the Heroclix Scarab as merely a "sculpture."
What really has some people frothing though is Grossman's obvious bias against gamers that seeps from nearly every paragraph as he repeatedly refers to them as antisocial, unhealthy, unpopular and even twice refers to gamers as residing in a ghetto. It's not clear whether he refers to a literal ghetto or if he's being metaphorical, but either way it doesn't seem particularly balanced or neutral in tone.
Read More

| Time via The Bits, Bytes, Pixels and Sprites

Posted by Steve Van Neil Categories: Downloadable Content, Microsoft, Simulation, Xbox 360, Xbox Live, Xbox Live Marketplace
Here is some sad news for fans of one of the Xbox 360's best and most criminally underplayed games, Viva Piñata. Rare has officially confirmed that the game will see no downloadable content whatsoever. Following the announcement of a DS version of Viva Piñata, many fans had hoped that this news would presage the release of new piñatas, items, and features (specifically the ability for players to visit each other's gardens), but apparently it wasn't to be. A Rare developer cruelly crushed our dreams in response to a fan's request, saying, "We aren't doing any downloadable content for Viva Piñata because we are much too busy doing something else."
Take special note of the italics. Do they imply the development of a proper 360 sequel? Only the ninjas that have been dispatched to Rare's headquarters can know for sure.
Read More

| Rare


Posted by Steve Van Neil Categories: Corporate News, Culture, Hardware, Microsoft, Nintendo, PlayStation 3, Sony, Wii, Xbox 360
In what has become a regular occurrence, Nintendo's Wii handily outsold its closest console competition three-to-one in Japan for the month of August. However, it is interesting to note that the gap between the Wii and PS3 has lessened. In June, Nintendo's console outsold the PS3 six-to-one and four-to-one in June and July, respectively.
Bloomberg reported the final August numbers as follows: Wii at 245,653, PS3 at 81,541, and the Xbox 360 lagging behind at around 11,000. The Wii's August numbers bring the console to a whopping 3.4 million units sold in that country since its launch last year.
Read More

| Next Generation


Posted by Paul Hamilton Categories: Action, Driving, Electronic Arts, PlayStation 3, Xbox 360
Tom Bramwell has a preview for the upcoming Burnout Paradise that is surprisingly thoughtful and critically considered as far as previews go. He discusses the challenges faced by Criterion Games in re-inventing a popular series practically from the ground up and asks some pertinent questions where they ought to be asked. For example, when the topic of the Crash mode comes up and Criterion mentions that they have scrapped the original concept of the popular mode, Bramwell presses the point, getting Criterion rep Matt Webster to confess they don't yet know exactly how it will all work out:
Asked whether they're opting for a Burnout 3 approach of trying to manoeuvre the car in slow motion between power-ups and Crashbreakers, or a Burnout Revenge "golf swing" of perfect start and target cars, Webster admits it's not all there yet. "We're still throwing ideas around. I think we'll be talking about it more in the coming weeks."
The preview isn't about sticking it to the Burnout devs, though, it reads more like a fan of the series seeing drastic changes and slowly coming to the realization that if executed properly, these could make for a remarkable game. Among the more exciting aspects of Criterion's open-world approach to Burnout is the focus on seamless online play that works the way most gamers prefer, by putting the folks in your Friends list first.
Burnout Paradise is scheduled to hit shelves early next year for Xbox 360 and PS3.
Read More

| Eurogamer


Posted by Paul Hamilton Categories: Downloadable Content, Third Person Shooters, Xbox 360, Xbox Live Marketplace
The Hidden Fronts map pack for the popular Xbox Live title Gears of War, originally offered for 800 Microsoft Points several months back over some protestations from gamers and Epic themselves, is now available for free as promised.
Hidden Fronts includes four new multiplayer maps, Bullet Marsh, Garden, Process and Subway. For those looking to stretch a bit more life out of their Xbox Live multiplayer experience until Halo 3 hits, this may be the way to do it.

Posted by Paul Hamilton Categories: Downloadable Content, Xbox 360, Xbox Live Arcade
Starting on midnight Sunday four Xbox Live Arcade titles will be getting a brief 50% price cut. Small Arms and Zuma Deluxe, normally 800 Microsoft Points, are getting reduced to 400 and coin-op classics Dig Dug and Gauntlet are going down from 400 to 200.
The price reduction will last through Monday.
Microsoft has had price reductions and these kind of limited-time sales before, but usually they have been reserved for game-specific downloadable content. This is the first time they've extended price fluctuations to full XBLA titles, although the announcement does vaguely hint that this may be a semi-regular occurrence.
Read More

| Major Nelson's Blog


Posted by Paul Hamilton Categories: First Person Shooters, PC, PlayStation 3, Sony, Ubisoft, Xbox 360
The video above, showing some of Ubisoft's shooter Haze, reveals some of the combat tactics in play later in the game once your character has joined against his former employer.
While the video looks nice and showcases some of the game's more intriguing facets, even more intriguing is the announcement that the game is now slated to be a PS3 exclusive. Originally haze was to be a timed exclusive, hitting the PlayStation 3 first and then coming later to the Xbox 360 and PC. Now it seems that developer Free Radical is only working on the PS3 version, although Ubisoft isn't conting those version out completely, saying only, "The official statement on PC and Xbox 360 is that these platforms are not confirmed."
Read More

| GameSpot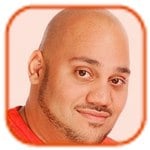 Posted by Andru Edwards Categories: Accessories, Features, Galleries, Peripherals, Video Games
The Xbox 360 Messenger Kit has been hyped for months now, and it finally hits stores on September 4, 2007. The Kit includes the much anticipated Xbox 360 Chatpad - a QWERTY keyboard accessory that snaps onto an Xbox 360 controller - along with a newly redesigned Xbox 360 headset. The new headset features a simple audio connector, with the mute and volume switch located on the wire itself - much more user friendly, and it looks better too. If you are tired of all the mundane typing that it takes to enter redeemable codes or to write quick messages to friends on the Xbox 360, this is definitely one to consider. We were able to get our hands on a Messenger Kit pre-launch, and have put up an Unboxing gallery giving you a look at both pieces of the package.
Read More

| Xbox 360 Messenger Kit Unboxing Gallery

The image you see above isn't some generic image we grabbed off the net - it's my personal Xbox 360. I know what you might be thinking - another one? Yeah, another one - but there is a bit more to this story. This Xbox 360 you see above has been used for all of 20 minutes. You see, about three weeks ago my old box 360 crashed and was giving me the three Red Lights of Doom. I sent it in for repair, and today I finally got a replacement. This actually is a replacement - they didn't fix the one I sent in, they just sent me a new one. This one happened to have been manufactured on 8/15/2007. Anyway, I got it in the mail, hooked everything up, went through the Dashboard configuration, and started playing a demo. Fatal Intertia. We got tired of that after about ten minutes, and decided to boot up the demo of Stranglehold. We got through the opening sequence when everything froze. Fair enough. I had to manually turn the Xbox 360 off because it wouldn't even respond to the guide button. I turned it back on, and was presented with yes another Three Red Ring Circus.
Now, if that isn't enough, this flies right in the face of something that Peter Moore told Engadget and Joystiq back at E3 - in mid-July:
I think that there is a lot of confusion with the consumer in exactly how this issue has been remedied. Not just with the extension of the warranty but with the hardware. Exactly what has had to go on to fix the problems that people have been having?

I'm not sure that the consumer needs to understand the complex technical fixes that we need to do for the multiple different problems that come together to create the three flashing red lights. I think the ability for us, all the consumer cares about is my console going to be ok? And if it isn'tm are they going to fix it and take care of it immediately? And if I [already] paid them to fix it, will I get my money back? And the answer is yes to those questions.

But are you guaranteeing or insuring that the systems that are rolling off the assembly lines now and the systems that will be returned to consumers will be fixed properly this time. It won't be a situation where there are multiple replacements.

Yeah. I mean, nothing is perfect, guys. And the other two hardware companies have their problems as well. I can't guarantee everyone in the world that we go fix one thing and then something else [won't] happen. No I'd be stupid to make that guarantee. But I feel very, very good about the quality of hardware now. You guys know this, every day in the factories where we are building these and where we are learning more about it. Sony's very good at it, Nintendo is very good at it, and we're very good at it. You're constantly tweaking, moving parts around, you're renegotiating with suppliers because your goal is to continuously raise the quality of the box, and bring the price down. Because you have to get your costs down to be able to move your pricing to the level you want. If your costs never came down, then price would never change.
So yes, you can't guarantee that something won't go wrong - we get that. But at the very least, Microsoft, you should be able to guarantee that if something like this does happen, that you have some sort of expedited method for dealing with it so that your consumers who spend hundreds of dollars on your hardware aren't sitting without it for 8-12 weeks because of your hardware problems. Also, I think it is a fair expectation that if you said everything would change in mid-July, that a console manufactured a month later would be clear of these issues.
UPDATE: As always, there are trolls who are claiming that this story must be made up, because a console manufactured over two weeks ago could in no way make the 8 hour plane trip from where it was made all the way over to here in Seattle in that timeframe. I must be some sort of Sony or Nintendo fanboy, just making up the story - they want images to prove I'm not lying. I grabbed a couple of shots of the back of the console, which you can check out after the break.
Click to continue reading Apparently That Xbox 360 Red Light of Doom Problem Hasn't Been Fixed

Posted by Steve Van Neil Categories: Action, Adventure, Corporate News, Microsoft, Release Dates, Role Playing Games, Xbox 360
The long wait for Mass Effect is about to come to an end. Microsoft has announced that Bioware's highly anticipated sci-fi RPG will release on November 20th in North America, exclusively for the Xbox 360. The game, which incorporates GRAW-style action with role-playing elements familiar to anyone who played Knights of the Old Republic, has been one of the 360's most-wanted games since the day it was unveiled. Until now, it had been pegged with the precarious and open-to-delay release time frame of "November." So the news that the game will officially be here in just a few short months is definite cause for celebration.
Read More

| Microsoft's Gamerscore blog

© Gear Live Inc. – User-posted content, unless source is quoted, is licensed under a Creative Commons Public Domain License. Gear Live graphics, logos, designs, page headers, button icons, videos, articles, blogs, forums, scripts and other service names are the trademarks of Gear Live Inc.