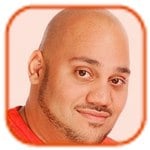 Posted by Andru Edwards Categories: Adventure, Features, Microsoft, Reviews, Role Playing Games, Square Enix, Xbox 360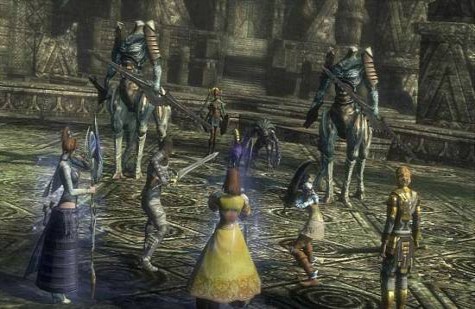 It is no secret to anyone who knows me that I have a deep appreciation for games in quirky, niche, genres, and also intelligent stories. Frankly, it is rare that I get to find both of these needs met in a single game, but Lost Odyssey manages to do it.
But wait! I thought Lost Odyssey was a Japanese-RPG and thus not really niche? Sadly (in my opinion), the gaming landscape has changed so profoundly over the years that the once thriving JRPG is now increasingly a rarity; One with high-production values, so much the more. Several early reviews would have you believe that Lost Odyssey does something fundamentally wrong simply for being true to its genre. Mercifully, you are reading this review so at the very least let me try to paint a slightly different picture of Hironobu Sakaguchi's latest opus.

Posted by Lolita Beckwith Categories: PlayStation 3, Wii, Xbox 360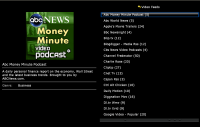 We can't wait to try Tversity, free software that will add even more entertainment options to your already multi-tasking PS3, Wii, or Xbox 360. Tversity allows you to stream just about any multimedia from your PC to your TV via your gaming console. Basically, if it can be played on Windows Media Player, it can be played on TV. The software also allows you to stream internet media—audio, video, RSS feeds, podcasts and images—for television viewing. This can be done by entering websites of your choice, or using Tversity's audio and video guides. And that's only some of this freeware's features! Sounds like exactly what we've been looking for. We'll report back after giving Tversity a test run…
Read More

| TVersity via Chip Chick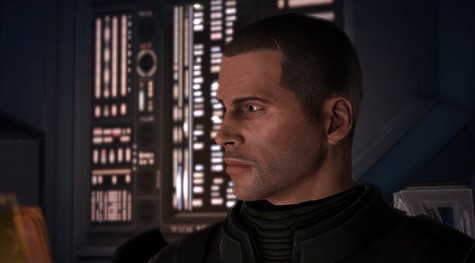 Not to rest on the laurels provided by Baulders Gate and Knights of the Old Republic, Bioware has created another instant hit: Mass Effect. Mass Effect is in many ways the spiritual successor to the Knights of the Old Republic (KOTOR) series although it goes far beyond the capabilities and offerings of its predecessor.
Mass Effect is a third person shooter/space exploration game set in humanities future when alien discoveries have catapulted human technology ahead centuries and given our race a place among many in the galactic empire. Click through for our full thoughts on this stunning game.

Posted by Steve Van Neil Categories: Action, Adventure, Corporate News, PlayStation 3, Ubisoft, Xbox 360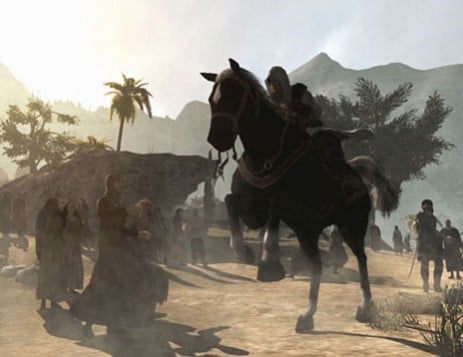 The game that nobody thought would actually come out this year is officially done and on its way to be pressed, boxed, and shipped out to game stores. Yes, that's right. Assassin's Creed, the long-in-development Crusades sandbox epic has gone gold for production.
"We've been working very hard for nearly four years to make Assassin's Creed a reality and now there is a confirmed date when players will get to experience the results of our efforts," shared Jade Raymond, producer of Assassin's Creed. "This is a huge event for the team. Our biggest reward will be everyone having a lot of good solid fun."
Assassin's Creed hits the Xbox 360 and PS3 on November 13th.
Read More

| Ubisoft


Posted by Steve Van Neil Categories: Action, CAPCOM, PC, PlayStation 3, Xbox 360
Remember Bionic Commando? The classic NES side scroller, which introduced a grappling gun to the system's action-adventure slate, blew us all away with its sheer difficulty when it debuted in 1988. Popular with gamers and critics, Bionic Commando pretty much disappeared, only to resurface as a GameBoy and GameBoy color game. Gamers were left to pray to the Capcom gods for a sequel.
Well, Capcom has answered, announcing that a new Bionic Commando is on the way to the Xbox 360, PS3, and PC. Little is known about the game except that it will be developed internationally; indeed this new iteration is being produced by Capcom America, creatively advised upon by Capcom Japan, and actually developed by a Swedish studio called GRIN. Oh, and fear not…the game's storyline will be as ridiculous as ever.
Read More

| GameSpot


Posted by Steve Van Neil Categories: Action, Adventure, PC, PlayStation 3, Trailers, Ubisoft, Xbox 360
The developers of Assassin's Creed have always boasted of their game's high level of environmental interaction. They claim that every wall, object, or person in their highly anticipated Xbox 360/PS3/PC action-adventure game can be scaled, moved, or shoved. And now here's the video to prove it. Watch Altair (the game's featured assassin) try to escape the city's guards by running, climbing, and jumping all over this Middle Aged playground, and kindly ignore the futuristic glitches and flashes that hint at a more mysterious storyline that Ubisoft will not divulge. Gape at the mind-boggling geometry that for once actually does permit the level of interaction promised by its enthusiastic creators. Raise an eyebrow at the anachronistic Hans Zimmer-esque musical score. Breathe a sigh of relief that this long in development game looks like it could conceivably hit that once nigh-unhittable November release date.
Read More

| IGN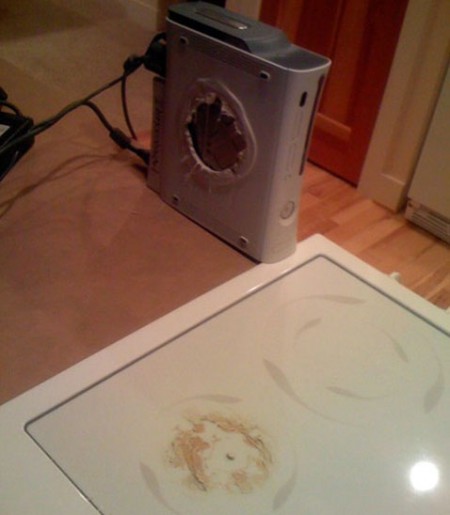 Sensationalism aside it appears the Xbox 360 is a meltable platform. Thankfully, the above melted carnage was the result of a not-so-bright user keeping their 360 on their stove(!) rather than a result of console cooling gone wrong - but it's still an image that will send chills down the spine of any gamer worth their salt. Seriously though folks - don't store your expensive consumer electronics on a stove - unless you are busy Breaking Stuff!
Read More

| Engadget


Posted by Steve Van Neil Categories: Bungie, Corporate News, First Person Shooters, Microsoft, Xbox 360, Xbox Live
The internet has been set ablaze with hyperbolic phrases like "biggest day in US entertainment history" and "redefining entertainment" and "worldwide celebration," all used to describe Halo 3's truly mammoth first 24 hours on the market. Microsoft estimates that the game garnered $170 million in US sales in its first day, eclipsing previous records set by movies like Spiderman 3 or even the latest Harry Potter novel. In addition, Microsoft claims that over a million players went on Xbox Live to play Halo 3, making September 25th "the most active Xbox Live gaming day in history."
All that remains to be seen is just how big of a sales surge the Xbox 360 will experience for the month of September and beyond.
Read More

| Major Nelson


Posted by Paul Hamilton Categories: Casual, Downloadable Content, Sports, Xbox Live Arcade
Microsoft announced that starting at midnight GMT on Wednesday, they'll be reducing prices for a select number of Xbox Live Arcade titles for one week, ending at 11:59 Tuesday October 2nd. This is similar to the Labor Day sale they ran earlier this month where they dropped the prices on Gauntlet, Zuma and Dig Dug.
The titles featured this time around are Bankshot Billiards 2, Hardwood Spades and Frogger.
The price reductions are less dramatic here, the earlier labor day sale halved the prices of the games while these are marked down less severely: Bankshot Billiards 2 normally goes for 1200 ($15.00) Microsoft Points but has been reduced to 900 ($11.25); Hardwood Spades and Frogger are both usually priced at 400 Microsoft Points ($5.00) but have been dropped to 300 ($3.75). Still, if you were considering any of these games as possible purchases, now might be the time to jump on them. Perhaps combined with the Best Buy/Halo 3 Live promotion you can have yourself a few days of super-cheap online gaming.
Read More

| Gamerscore Blog


Posted by Paul Hamilton Categories: Action, PlayStation 3, Release Dates, Third Person Shooters, THQ, Xbox 360
THQ announced that sequel to the GTA-style next gen game Saints Row is in the works. Saints Row was an Xbox 360 exclusive that followed the criminal underworld/open world model of Rockstar's key franchise pretty closely but included a character generator and several minor improvements that made it a hit with early 360 adopters.
Saints Row 2 takes place years after the original in the same city (Stillwater), but things have changed with the passage of time. As described in the press release, "Saints Row 2 has a much darker and more sinister story that leads your character down a path of betrayal, revenge and redemption against the city that has left him for dead."
Unlike the original, which was a 360 exclusive, Saints Row 2 will be released on PlayStation 3 and Xbox 360 sometime in 2008.
Read More

| Business Wire via GamerNode
© Gear Live Inc. – User-posted content, unless source is quoted, is licensed under a Creative Commons Public Domain License. Gear Live graphics, logos, designs, page headers, button icons, videos, articles, blogs, forums, scripts and other service names are the trademarks of Gear Live Inc.