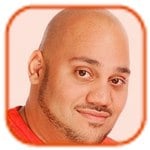 Posted by Andru Edwards Categories: Features, Internet, Videos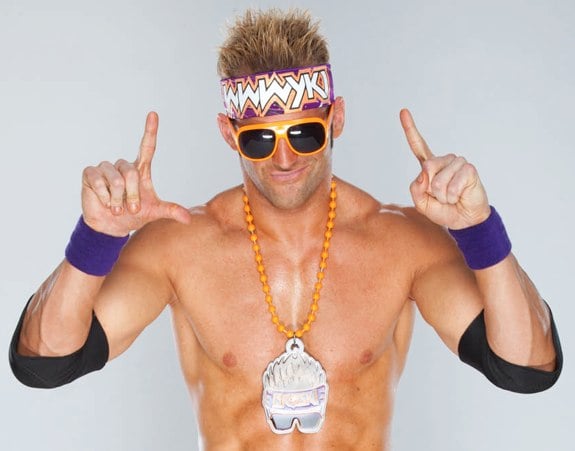 WWE makes it's return to Everett for the first time in a number of years this evening. For those who don't know, you guys are typically in and out when it comes to a city. Aside from Wrestlemania week, do you get to enjoy your time in a given city?
Not at all. We fly in, find a gym, eat, and head to the arena. We do the show, and we leave to do it again. I've definitely seen some cool airports, hotels, arenas, but we don't get to enjoy our time in the various cities.
What would you say would be the best trip you've taken when you've been on the road?
WrestleMania in Orland was amazing. I went to DisneyLand with my family and had a lot of fun. WrestleMania means we get to spend a full week in one location, so we can enjoy it since it's a break from the in and out that we typically experience on the road.
Let's take a step back. I think it's safe to say that the reason we are having this discussion right now is because you took it upon yourself to get noticed in any way that you could, grabbing that brass ring through the use of social media. Wanna tell us about that?
Yeah, definitely! My whole life I wanted to be a WWE Superstar. That's the only thing I ever wanted to be. I got signed in 2006 and got called up to the main roster in 2007…but I wasn't really doing anything, you know? By February 2011, I was kind of fed up. It wasn't my dream to be just "some guy" on the show. I wanted to be one of the top guys. At the time in February 2011, when I started the YouTube show, I didn't have an action figure. I didn't have a promotional 8x10. I wasn't on TV. I was like a joke. I had no merchandise…nothing.
Click to continue reading How Zack Ryder used social media to catapult to WWE Superstardom [Interview]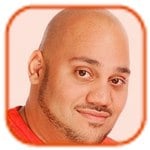 Posted by Andru Edwards Categories: Fighting, Hot Deals, PlayStation 3, THQ, Wii, Wii U, Xbox 360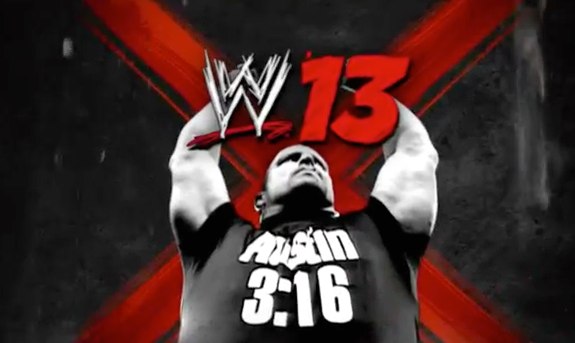 THQ has announced WWE '13 "Austin 3:16" Collector's Edition. Set to launch alongside the standard WWE '13 title, the limited set includes some extras that you won't find in the version that has C.M. Punk gracing its cover. The Austin 3:16 edition will feature a foil-embossed skull cover, bonus DVD with a bunch of Attitude Era Steve Austin content, exclusive in-game content (like Austin's ATV,) Mike Tyson as a playable character, and a hand-signed photograph from Stone Cold himself. Check out the full trailer after the break.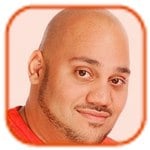 Posted by Andru Edwards Categories: Fighting, PlayStation 3, Sports, THQ, Wii, Xbox 360
Recent WWE television spots have been promoting the arrival of a "revolution," causing many to speculate what exactly that would be. As it turns out, the revolution that will be revealed this Monday night on Raw is the WWE '13 video game. Above we have a leaked video that seems to lack sound, showing off CM Punk in the commercial spot, followed by some footage from the game, including a recreation of Mark Henry and The Big Show destroying the ring with a superplex, foreshadowing that this will be something you can do in the game itself.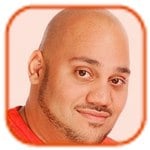 Posted by Andru Edwards Categories: Internet, Videos
Former WWE
personality
Superstar Ken "Kennedy" Anderson just put the video above on YouTube, which we had to share. Look, we know a lot of you hang out on places like Facebook and Twitter, and that's cool with us. Just don't be the guy or girl that Mr. Kennedy is mocking in the video above, mkay?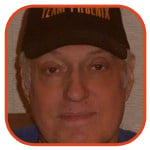 Posted by Joel Rosenberg Categories: Reviews, DC Comics
Normally, I never re-read comics, mainly because owning a store means I have access to too many of them. But, I made an exception in the case of Final Crisis. The following was my original evil plan.
When the comics arrived I unpacked them and immediately read Final Crisis. I figured I could review it before any of my fellow bloggers (Thanks, Dave for beating me to the punch!). Well, I would have if I could have figured out what the hell happened here.
So it took me a little digesting and a re-read to understand this book. My DC rep said someone in the office figured it was going to take him a year and a complete re-read to fully understand everything that went on. I always tell people that at my age I can't wait a year for anything. That all being said, I finally figured out exactly why I hated Final Crisis 7 and the entire series.
Anyone who follows wrestling realizes that the problem with the WWE is that all their writers are writing for an audience of one, Vince McMahon. Here, Grant Morison is writing for someone who's identity we will never know. He tried to pack so much into the series that it has confused and upset the vast majority of readers. Comics are supposed to be popular culture, like, say, this site. Producing high art that is well above the comprehension of the common man may be emotionally satisfying to Mr. Morrison and a few of his contemporaries, but it does nothing for either my sales figures nor the emotional well-being of my customers. My wife is someone who saw the first five parts of Star Wars (chapters 1, 2, 4, 5, 6) but refused to see the sixth (chapter 3). How, I asked her, could you see the first five and not the sixth? Easy she replied. I liked the first three (4, 5, 6), but didn't like the next two (1, 2) so why should I waste my time and money on the sixth? I have a feeling DC is going to promote the compilations with the idea that the only way to "fully enjoy" the story is all at once. I don't think so.
Stay tuned for Random Thoughts.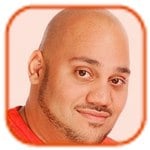 Posted by Andru Edwards Categories: Downloadable Content, Fighting, PlayStation 3, PlayStation Network, Sports, THQ, Xbox 360, Xbox Live Marketplace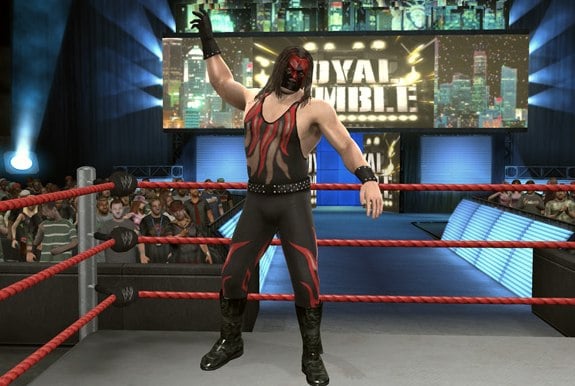 For fans of the WWE wrestling game series, Smackdown vs. Raw 2009 is set to get some DLC, a first for the series if we aren't mistaken. You'll be able to download a few new
wrestlers
sports entertainers, plus you'll finally get to dress Chris Jericho up in his new spandex attire that he has been sporting for the last few months. For those wondering, no, Randy Orton's new hideous tattoos aren't included, thankfully. Here's what you get if you are on the Xbox 360, for 400 Microsoft Points:
Ted DiBiase Jr.
Charlie Haas
Evan Bourne
Alternate outfit for Chris Jericho
But guess what? If you are on the Playstation 3, you get some extra goodness. For $4.99, you get all of the above, plus:
A new un-named Superstar
Masked alternative outfit for Kane
Christmas-themed attire for Kelly Kelly and Maria (a bit late on that one)
Alternate red and black outfit for Edge
Alternate purple outfit for MVP
Read More

| WWE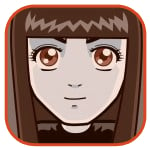 Posted by Sheila Franklin Categories: Nintendo DS, PlayStation 2, Sports, THQ, Wii, Xbox Live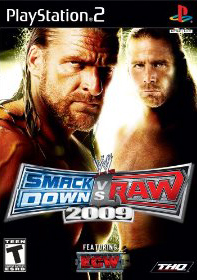 Can't get enough wrestling action from the tube? THQ is launching its latest title "WWE SmackDown vs. Raw 2009" this week. Included in the roster are Dusty Rhodes, Randy Orton, Johnny Swagger and Beth Phoenix. In all there are over 60 wrestlers. Gamers can create custom finishing moves as well as images and highlight reels to share with others. Look for the launch of "WWE Legends of Wrestlemania" next April with 40 superstars and managers. You can pre-order Smackdown now for Xbox Live, Playstation 2, Wii, or Nintendo DS at a price of $39.99.
Read More

| Smackdown Official Site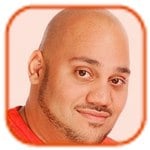 Posted by Andru Edwards Categories: Fighting, Nintendo DS, PlayStation 3, PSP, Square Enix, THQ, Xbox 360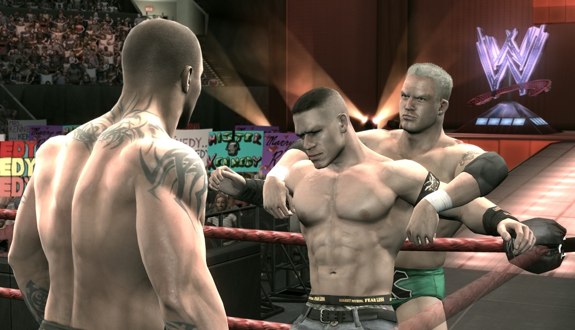 The next iteration of the WWE Smackdown vs. Raw series launches this Sunday, November 9th, titled Smackdown vs. Raw 2009 featuring ECW. Quite the mouthful, we know, especially considering how much of an afterthought ECW has become. Still, the game is popular and is on its way, and we figured we'd give you a look at the full roster of playable characters. Click on through for the list.
© Gear Live Inc. – User-posted content, unless source is quoted, is licensed under a Creative Commons Public Domain License. Gear Live graphics, logos, designs, page headers, button icons, videos, articles, blogs, forums, scripts and other service names are the trademarks of Gear Live Inc.