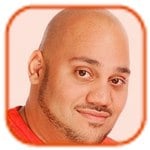 Posted by Andru Edwards Categories: Home Entertainment,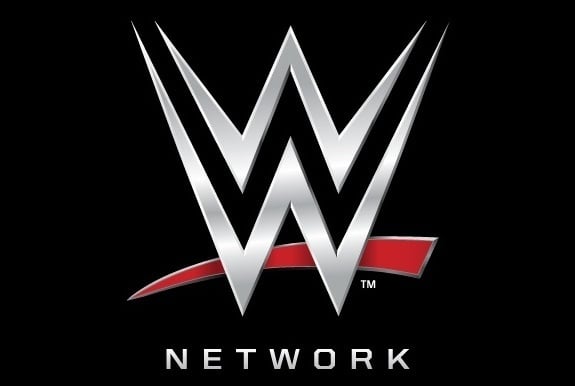 WWE held its 2014 Business Partner Summit in New Orleans, and talked about improvements that will be made to the WWE Network this spring. Here are some of the highlights mentioned:
Users will gain greater control over their WWE Network viewing experience, with the ability to bookmark a place within a video, save your spot and pick up where you left off across platforms, and use chapter markers to skip to specific parts of a given show.
Personalized recommendations will suggest content to viewers on other shows they may want to watch, based on their viewing history.
The WWE Network will launch on the Xbox One, Amazon Fire TV, and Smart TV and Blu-ray platforms this spring.
The WWE Network is currently available on iOS, Android, Apple TV, Roku, Kindle Fire, Playstation 4, Playstation 3, Xbox 360, and web browsers.
Click to continue reading New features coming to WWE Network, launching on Xbox One & Fire TV this spring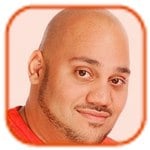 Posted by Andru Edwards Categories: Features, Home Entertainment,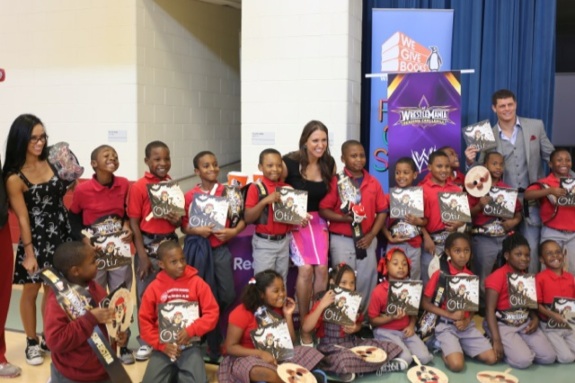 Last week, WWE Superstars and Divas visited Langston Hughes Academy Elementary school in New Orleans, LA for the annual WrestleMania Reading Challenge event in conjunction with The Pearson Foundation and the Young Adult Library Services Association. Children in the school gathered in the gymnasium, where they were able to meet AJ Lee, Cody Rhodes, and Stephanie McMahon after learning about the We Give Books ReadMobile and how it travels the country promoting literacy. The Superstars took turns reading a book called Otis by Loren Long, about a little tractor who could.
Click to continue reading 2014 WWE WrestleMania Reading Challenge wrap-up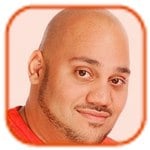 Posted by Andru Edwards Categories: Home Entertainment, Internet,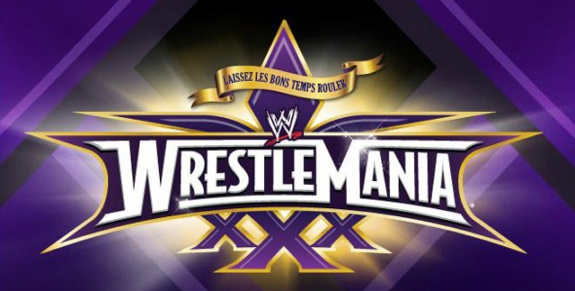 The WWE Network, announced at CES 2014, went live on February 24th--and it crashed hard. The company has had about 5 weeks to fix all the issues (and not all have been fixed as of press time,) and stress test the MLBAM servers in anticipation of what many believe to be the "make or break" event for the unique live streaming service that's paired with a vast on-demand content vault.
On April 6th, WWE presents WrestleMania XXX, which will be the very first live pay-per-view event that is broadcast on the WWE Network. It just so happens to also be the biggest event of the year for pro wrestling, as WrestleMania is seen as the Super Bowl of wrestling. The company has been broadcasting live programming several times per week in order to get a handle on load, but WrestleMania is a beast all its own. To prepare, the WWE Network will be doing daily live shows this week, along with a two-hour pre-show before WrestleMania begins. We've got the full schedule of special events that'll air on the WWE Network this week, below.
Click to continue reading WWE Network stress testing this week leading in to WrestleMania 30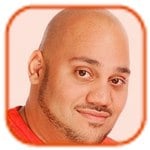 Posted by Andru Edwards Categories: Prime Time, Reality, Sports, ABC, Cable, Dancing With The Stars, Features,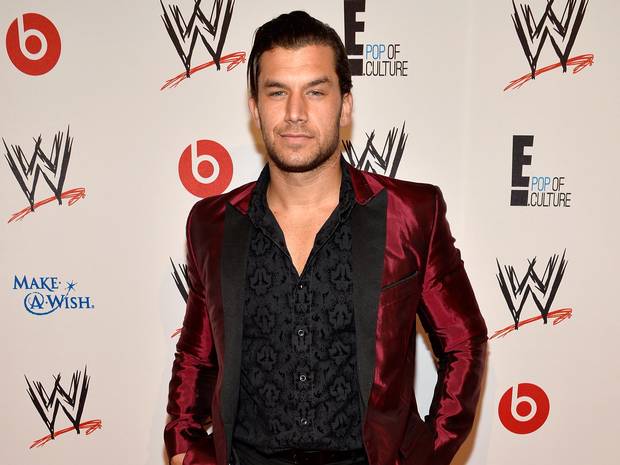 WWE Superstar Fandango wants to be a contestant on Dancing with the Stars.
The 32-year-old wrestler is a fan of the program and if the opportunity arose to compete on the ballroom show he'd jump at the chance. Fandango - who uses ballroom dance moves in the ring and is always accompanied by his "dancing partner" Summer Rae - first got into the series when fellow WWE Superstar Chris Jericho competed on it in 2011. When asked if he'd like to compete on the series, Fandango told BANG Showbiz, "I would like to give it a go, I just need the right partner - maybe a lingerie model! I've watched Dancing with the Stars, I watched when Chris Jericho was on it, I think it's cool. It's always cool to see the stars - whether they're a football player or an actor, an actress, a model, whatever - put into that situation of crunch training to try and win the show. How they deal with the pressures and their egos of not being really good at it is interesting to see."
Click to continue reading Fandango Wants to Compete on 'DWTS'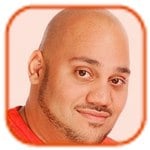 Posted by Andru Edwards Categories: Apple, Features, Home Entertainment, PC / Laptop, Podcasts, Videocasts, Videos,
Since a lot of people were curious about if the WWE Network would be available on Apple TV, and how it would look compared to the other platforms out there, I went ahead and put together this video walkthrough and review. There are a bunch of pros to using an Apple TV for the Network, but one caveat that can be seen as a con.
In this video I cover:
How to subscribe to the WWE Network on Apple TV and skip the signup issues plaguing other devices
How to link your Apple TV purchase to your WWE.com account so you can access the Network everywhere
How to link your Apple TV purchase to other Apple TVs
How to use AirPlay to send WWE Network content from your iOS device to an Apple TV wirelessly
I also give an interface tour and my overall thoughts on how the WWE Network looks and feels on Apple's set-top box. I'll be doing more videos focusing on other devices as well, so if there's one you'd like me to focus on, feel free to contact me on Facebook or Twitter and let me know. Keep an eye on our YouTube channel (you can subscribe here!) to see the new stuff as it drops.
If you like what you see from the Apple TV, you can pick one up here from Apple.
Don't forget to subscribe to Gear Live's YouTube channel!
Click to continue reading Bleeding Edge TV 502: WWE Network on Apple TV review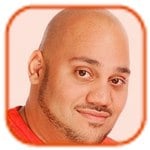 Posted by Andru Edwards Categories: Apple, Home Entertainment,
This morning, the long-awaited WWE Network launched, bringing with it 24/7 live programming alongside an extensive content library from WWE. As is to be expected with any new, big content offering, there are some hiccups due to the rush of demand that the servers are having to deal with. Users are having a hard time getting signed up since the MLBAM (the company hosting the WWE Network content) service has been slammed.
However, there's a simple workaround that'll let you bypass the whole mess for users who own an Apple TV. As with Netflix and Hulu Plus, Apple offers direct subscription access to the WWE Network through iTunes. This means that you are dealing with Apple servers rather than the ones the WWE is using, and therefore, you can sign right up with no problem and start watching immediately.
Click to continue reading Skip WWE Network signup issues with Apple TV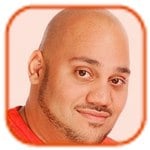 Posted by Andru Edwards Categories: Sports, Television, Features,
Hulk Hogan is returning to the WWE next week.
The 60-year-old star, who hasn't been on WWE television since December 2007, is set to make his re-debut on the flagship show Monday Night Raw before appearing on WWE Raw Backstage Pass on Monday, and will also host the special anniversary of WrestleMania 30 in New Orleans in April.
Confirming the news to WWE.com, the multi-time world champion, who first competed at the very first event in 1985, said, "Words cannot express how excited I am to be back in the WWE family. I only have one question for the WWE Universe: Whatcha you gonna do when Hulkamania runs wild as the host of WrestleMania 30? [sic]"
"We are thrilled that Hulk Hogan has returned home to WWE. It's fitting to have him help us celebrate 30 years of 'WrestleMania' and usher in a new era with the launch of WWE Network," added WWE Chairman Vince McMahon.
Click to continue reading Hulk Hogan Returning to WWE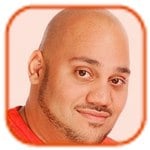 Posted by Andru Edwards Categories: Corporate News, Home Entertainment, Internet,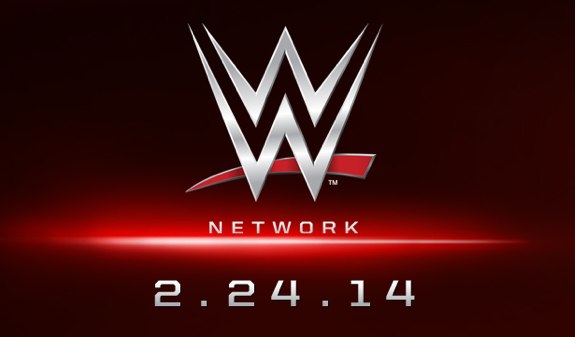 WWe has unveiled its initial programming lineup for the WWE Network, the first-ever 24/7 hybrid streaming network with content vault, highlighted by WrestleMania 30 on Sunday, April 6 at 7:00 p.m. ET live from the Mercedes-Benz Superdome in New Orleans. WWE is looking to make some big moves, also including for the first time ever, the WWE Hall of Fame Induction Ceremony entirety, live on Saturday, April 5 at 9:00 p.m. ET.
The WWE Network will officially launch on Monday, Feb. 24 at 9:00 a.m. ET, and fans will instantly have access to live programming and the most comprehensive WWE video-on-demand library upon signing up at WWE.com for $9.99 per month with six-month commitment. Content will be viewable through the WWE App on connected devices, including Roku, PlayStation 3, PlayStation 4, Apple TV, and Xbox 360. Portable devices can also get in the action, as the Network will also be available on iOS devices, including Apple iPad and iPhone, Amazon's Kindle Fire devices, and Android devices, as well as on desktops and laptops through WWE.com.
We've got the full content lineup for you after the break.
Click to continue reading WWE Network programming lineup revealed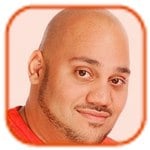 Posted by Andru Edwards Categories: Apple, Home Entertainment,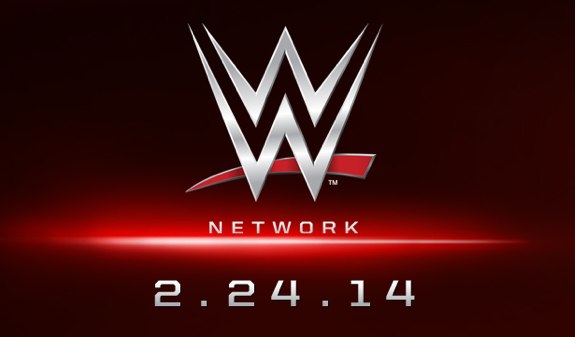 We've gotten tons of questions about the WWE Network launching on Apple TV, with no real concrete answer on a date. Well, a WWE rep has confirmed that the network will launch on Apple TV on February 24th, alongside most other platforms. In the quote, the WWE representative states:
"In order to experience WWE Network on an Apple TV, you must have a second generation or later (black) Apple TV and be a WWE Network subscriber. Once WWE Network is available, you will be able to launch the WWE Netowrk app directly from your Apple TV. Let us know if you have further questions! Thank you."
Announced at CES 2014, WWE Network will provide 24/7 live-streaming original programming alongside a vault of on-demand content that viewers can watch, all for $9.99 per month, which includes all twelve annual live pay-er-view events--yes, even WrestleMania. Apple has been regularly releasing new channels on the Apple TV with no advance notice, and they appear on your device without you have to go find them and download them. You should be able to plug in your WWE Network credentials on the Apple TV starting at 9am EST on February 24th, when the service goes live.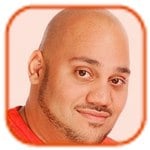 Posted by Andru Edwards Categories: Apple, Home Entertainment, Videos,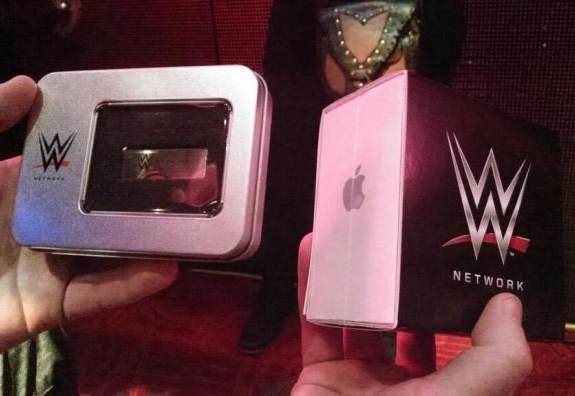 During CES, WWE announced the ambitious WWE Network project, a service that will see live 24/7 programming paired with a vast on-demand content library for $9.99 in what's considered a first-of-its-kind over-the-top service. WWE Chief Revenue and Marketing Officer, Michelle Wilson, announced the vast number of hardware partners and devices that will be able to access the Network when it launches on February 24th, and they included iOS devices, Android devices, Roku, Kindle Fire tablets, Xbox 360, Playstation 3, and Playstation 4. Later this summer Xbox One and Smart TV platforms get added to the list.
This left many wondering if the Apple TV would support the new venture. As I had noted previously here, as well as in an audio hotline on PWInsider, if you own an iOS device or Mac, you'll be able to AirPlay WWE Network content directly to the Apple TV. This is how the UFC Fight Pass supports Apple's set-top box. However, it seems that the WWE Network will, in fact, get a dedicated Apple TV channel.
Click to continue reading WWE Network coming to Apple TV, suggests company exec
© Gear Live Inc. – User-posted content, unless source is quoted, is licensed under a Creative Commons Public Domain License. Gear Live graphics, logos, designs, page headers, button icons, videos, articles, blogs, forums, scripts and other service names are the trademarks of Gear Live Inc.