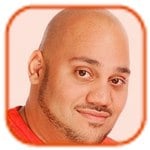 Posted by Andru Edwards Categories: Artist News, Gossip, Pop, R&B / Soul,
Will Young doesn't think that Rihanna is a good role model for women in music.
The "Jealousy" hitmaker admitted although the Bajan singer - whose controversial video to hit track "S&M" was banned in 11 countries - is a "brilliant pop star," he doesn't think her lyrics her ''empowering'' for young girls.
"I don't think Rihanna is a massively great role model for women, her lyrics aren't empowering. She's a brilliant pop star and recording artist but her lyrics are not empowering - young girls have to listen to those lyrics. Women in a patriarchal society should be empowering and owning their bodies; I don't think Rihanna is. I feel quite strongly about this."
However, Will praised the likes of Lady Gaga, Annie Lennox and Grace Jones for "challenging the female form" in music: "Image wise Lady Gaga is empowering. I'm more interested in women like Annie Lennox or Grace Jones, people who have challenged the female form who have owned it and brought it forward."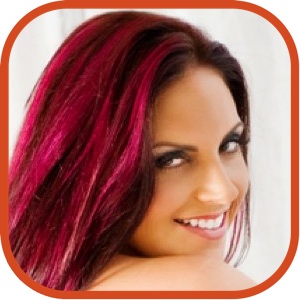 Posted by Taylor Peterson Categories: Accessories, Features, Portable Audio / Video, Product Reviews,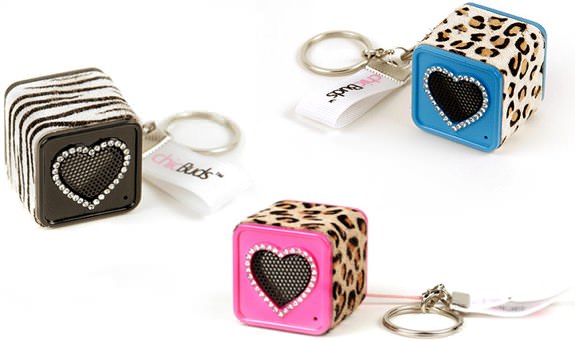 I usually listen to music on my MacBook Air rather than on my iPhone or iPad, so initially I wasn't sure how much use I'd get out of the ChicBuds Chicboom. The Chicboom is a small, portable 2W amplified speaker that is attached to a key ring that lets you have a speaker wherever you are. It's super small, so it's not inconvenient by any means to have with you. You connect it to any device using the included 3.5mm stereo jack connection.
Click to continue reading ChicBuds Chicboom keychain speaker review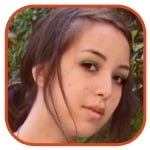 Posted by Robin Paulson Categories: Fashion Designers, Fashion Shows, Health & Beauty, Models, News,
"Part of the problem is this focus on straight sizes and plus sizes. It is creating an 'us and them' mentality. We need to change the way we approach the whole thing, and do away with these terms. All we are is a bunch of models, no matter what size. Among women at large there's no separation into straight sizes and plus sizes. The term 'plus-size' leaves the public confused. In the industry a size eight is considered plus. In the wider world women don't think like that."
- Size 12 model Crystal Renn, speaks out about the term "plus-size."
(Make sure to check out other notable quotes.)
Read More

| The Cut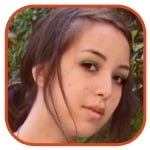 Posted by Robin Paulson Categories: Celebrities, Health & Beauty, News,
"I am a feminist. I reject wholeheartedly the way we are taught to perceive women. The beauty of women, how a woman should act or behave. Women are strong and fragile. Women are beautiful and ugly. We are soft spoken and loud, all at once. There is something mind-controlling about the way we're taught to view women. My work, both visually and musically, is a rejection of all those things. And most importantly a quest. It's exciting because all of the avant-garde clothing, and musical style and lyrics that at one time was considered shocking or unacceptable are now trendy. Perhaps we can make women's rights trendy. Strength, feminism, security, the wisdom of the woman. Let' make that trendy."
- Pop singer and fashionista Lady Gaga on her feminist beliefs.
(Make sure to check out other notable quotes.)
Read More

| Show Studio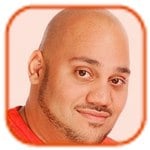 Posted by Andru Edwards Categories: Celebrities, Health & Beauty, News,
Country and pop sensation Taylor Swift doesn't like her body.
Despite her glittering film and music career, the 20-year-old starlet isn't confident with her appearance and is inundated with insecurities about her face and body.
"I definitely have body issues, but everybody does. When you come to the realization that everybody does that - even the people that I consider flawless - then you can start to live with the way you are. I've read interviews with some of the most beautiful women who have insecurities. And you look at them and you're like 'How do you have?' Name one thing wrong with yourself and they could name a handful."
However, Taylor has vowed to beat her insecurities and learn to love her body.
"I don't really want to be that way. I'd like to try to maintain confidence and stay okay with who I am because I don't really want to change it. Everybody has insecurities - everybody - but hopefully you can overcome them."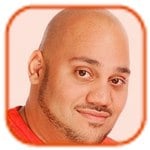 Posted by Andru Edwards Categories: Celebrities, Health & Beauty, Models,
Former model and actress Elizabeth Hurley admits it's harder to look good as you get older.
The 44-year-old, who hosted Harper's Bazaar's "Fabulous At Every Age" party in New York last Thursday, says it's important for women over a certain age to spend more time on their appearance as they need to make more effort to look stunning.
"When you're older, you have to have your hair cut regularly, you have to pluck your eyebrows regularly, you have to stay slim, and you have to exercise more. So if you don't give up, you stand out more."
The Estée Lauder beauty also denied she had undergone plastic surgery to maintain her looks: "Don't be ridiculous, I look so much more than that and, no, no surgery, not yet. I really don't have a beauty regime. The only thing I do - obviously - is pluck my eyebrows because I would look like Denis Healey if I didn't. There is a huge change in your metabolism after 40, and for the first time ever I am having to watch what I eat because I'm quite greedy by nature."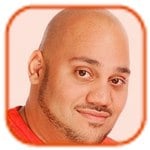 Posted by Andru Edwards Categories: Fashion Designers, News, Rumors, Women,
Tom Ford says that he will release a womenswear collection when he finds the time and money.
The former Gucci and YSL designer is keen to have a female range, but admits he is waiting for the appropriate funding: "Financing is extremely expensive right now, so if we find financing in the right situation we'll be able to start a women's collection soon. If we don't, we may have to wait a while. You know it will take me 18 months when I start, because I have to hire the team, find the factories, put everything together and then get the stores ready so there's a place for these clothes."
The 48-year-old also revealed sales of his menswear collection are doing very well: "Things are getting better every day in most places. So I'm optimistic and this is something that I plan on doing for the next 30 years of my life, so if I have to wait another six months or a year (to launch women's) it's ok."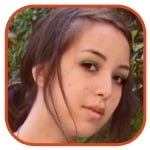 Posted by Robin Paulson Categories: Celebrities, Health & Beauty, Models, News, Rumors, Women,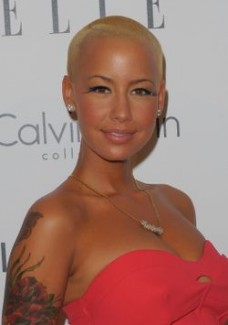 Ever wonder what kind of conversation model Amber Rose had with Ford Models when they signed her? Well, now we don't have to wonder so much—Rose dished some tidbits at the Elle Women in Hollywood Awards.
"I told them, Don't ask me to grow out my hair or lose any weight. I want to represent real women who have curves."
Right, because real women can pull off the shaved head look! So what about those tattoos?
Well, she revealed to blogger Elizabeth Snead that she promised Ford to not get any more ink done—until her contract is up, that is.
Oh Amber Rose—you're so rebellious! No wonder Kanye West loves you so much. Much unlike Kanye, however, Rose has a sense of humor. When host Alec Baldwin jokingly alluded to her boyfriend's infamous VMA incident, the runway model giggled a bit.
As if anyone can resist Mr. Baldwin's charm…
Read More

| LA Times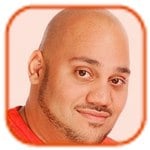 Posted by Andru Edwards Categories: Fashion Designers, Fashion Shows, Health & Beauty, Models, News, Women,
Living fashion icon Karl Lagerfeld has blasted "fat mummies" for their attitudes against skinny models.
The 71-year-old Chanel designer criticized Brigitte magazine's announcement that they will only use "ordinary, realistic" models in future, insisting that people prefer looking at slim women and the "absurd" decision was driven by overweight women who did not want to be reminded of their body problems.
"These are fat mummies sitting with their bags of crisps in front of the television, saying that thin models are ugly. Fashion is all about dreams and illusions, and no one wants to see round women."
Another designer, John Ribbe, has also spoken out, saying the row over models' weight is becoming hysterical: "It's just as much a cliche as saying that all models take drugs and get drunk at sex orgies. Ninety per cent of them are quite normal, properly proportioned girls with less fat and more muscles who also eat pizzas and burgers."
Brigitte are planning to release their first edition with non-professional models on January 2nd and are urging readers to sign up for photo sessions, saying that they are tired of having to "fatten up" pictures. Editor Andrea Lebert said, "We will show women that have their own identity—the 18-year-old A-level student, the company chairwoman, the musician, the footballer."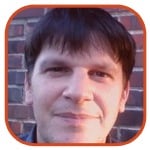 Posted by Mark Rollins Categories: Corporate News, Design, Handhelds, PC / Laptop,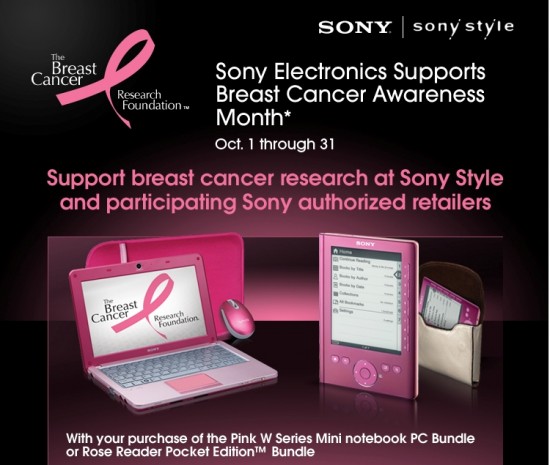 If you didn't know, October is Breast Cancer Awareness month. SonyStyle is supporting Breast Cancer Awareness with the purchase of the Pink W Series Mini notebook PCBundle or Rose Reader Pocket Edition. They plan on donating $110,000 in conjunction with the October sales of these two products.
They are also planning on donating all profits earned at SonyStyle stores from 6PM to 8PM on October 20th to the Breast Cancer Research Foundation, and that applies to all purchases, pink or not.
Read More

| Sony Press Release

© Gear Live Inc. – User-posted content, unless source is quoted, is licensed under a Creative Commons Public Domain License. Gear Live graphics, logos, designs, page headers, button icons, videos, articles, blogs, forums, scripts and other service names are the trademarks of Gear Live Inc.