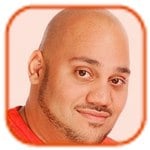 Posted by Andru Edwards Categories: Movies, Marvel Comics,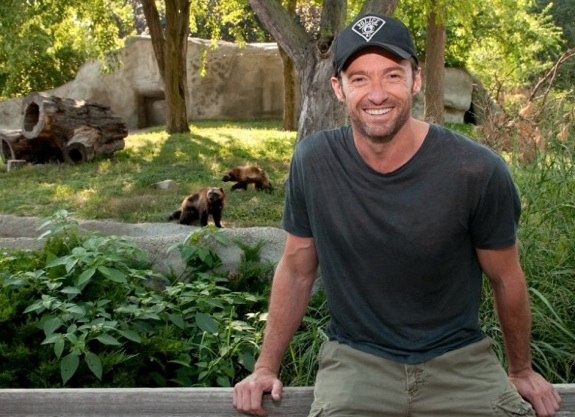 Gotta appreciate what many consider to be the most bad-ass comic book character actor taking it in stride. Here's Hugh Jackman, the man who plays Wolverine, hanging out with actual wolverines. You're welcome.
Read More

| Reddit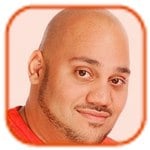 Posted by Andru Edwards Categories: Action, Adaptation, Noir, Science Fiction, Thrillers, Celeb News, Filmmaking, Rumors, Scripts, Upcoming Releases,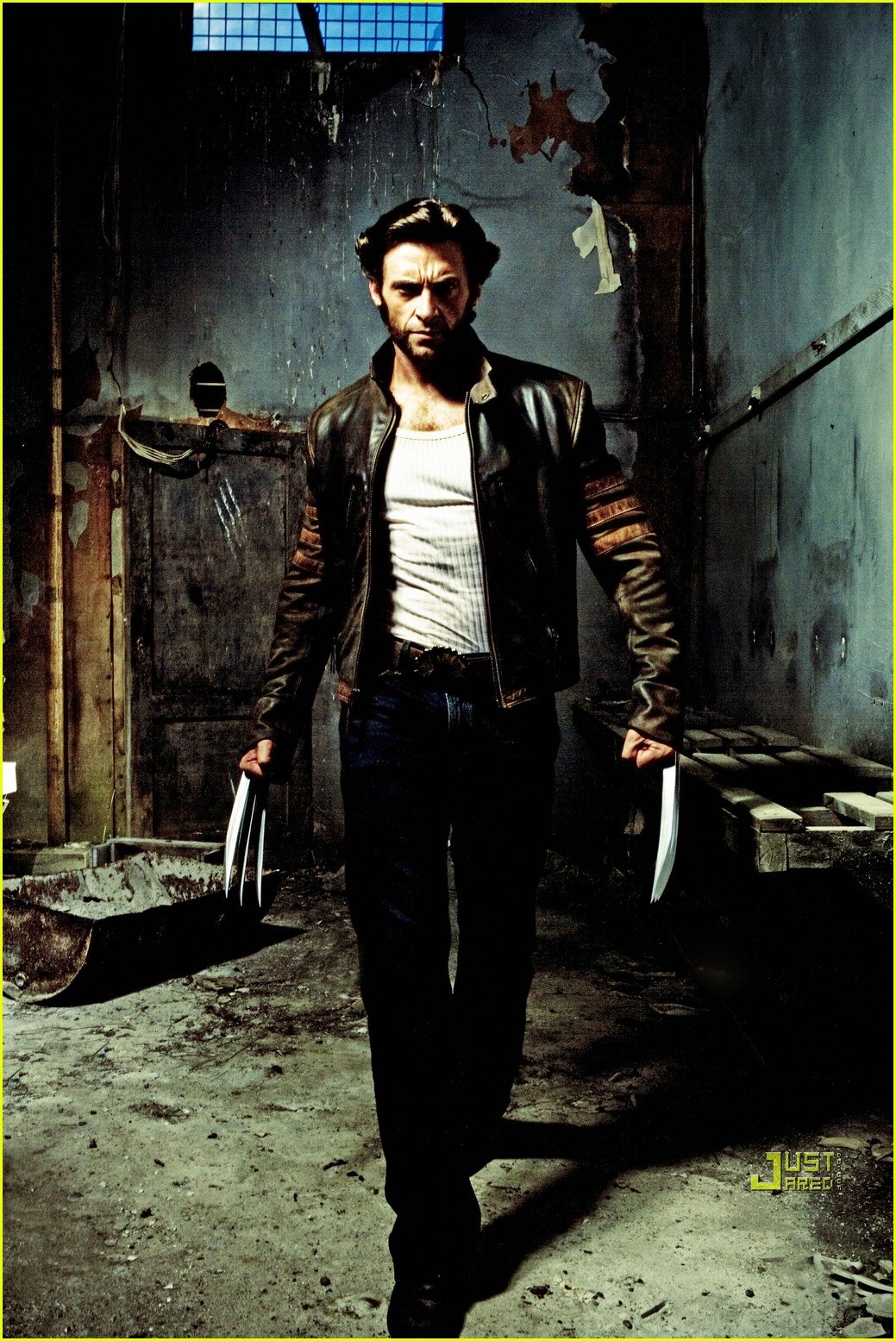 The script for The Wolverine is being rewritten. The filming for the movie - which will see Hugh Jackman reprise his role as the X-Men character - has been delayed as Hugh shoots Tom Hooper's new version of Les Miserables and director James Mangold now wants the script to be changed.
Mangold has hired Mark Bomback - who penned films such as Die Hard 4.0, Unstoppable, and Total Recall - to rework the screenplay before shooting starts next year. The movie was initially due to begin lensing later this year, but a combination of the Australian actor's commitment to Les Miserables and the weather in Japan means it may now not begin until spring 2012. It may now move to Canada instead of Japan, or a combination of the two.
The movie has been beset with problems for a while - Darren Aronofsky dropped out of filming due to personal issues, and a recent earthquake in Japan also caused delays. Despite the trouble, Hugh has revealed he is already back on the diet and fitness regime required for him to bulk up to play the muscular character: "I've literally just started. I'm taking the next two months off, pretty much, because it's a full time job, putting on a size. I'm a naturally skinny guy - genetics are not on my side with this thing - so I have to eat like a horse."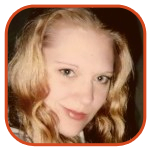 Posted by K.C. Morgan Categories: Warner Bros, Action, Adventure, Sequels, Upcoming Releases,
Looking forward to a sequel of the hit X-Men Origins: Wolverine? Too bad.
The upcoming flick The Wolverine does star Hugh Jackman, but it's not a sequel. Director Darren Aronofsky says it's a stand-alone film.
In the movie, Logan (that's Jackman) will be attempting to win the heart of a Japanese woman who is already promised to another.
The title star promises fans that "there will be something to think about as you leave the theater."
Read More

| CNN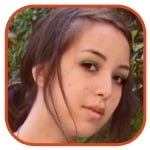 Posted by Robin Paulson Categories: Interviews, Movies, Marvel Comics,
Filming for the X-Men Origins: Wolverine sequel doesn't begin until January 2011, but
Logan
Hugh Jackman is openly sharing his approval of the latest script, written by Christopher McQuarrie (in case his name doesn't ring a bell for you, he penned The Usual Suspects and Valkyrie).
The film will be based on Chris Claremont and Frank Miller's take on Logan's experiences in Japan; Jackman confirmed that at least some of the movie will be filmed there.
Jackman was also asked whether or not we'll see this latest X-Men installation in 3D…
Click to continue reading Hugh Jackman Talks Wolverine Origins Sequel
Read More

| Splash Page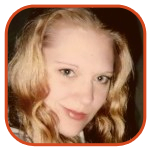 Posted by K.C. Morgan Categories: Paramount, Action, Adaptation, Adventure, Sequels, Upcoming Releases,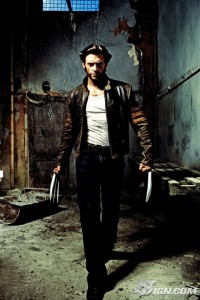 Wolverine won't be the last of the X-Men side stories; there are more flicks in the works for eager comic book fans.
Producer Lauren Shuler-Donner recently revealed a few juicy details about the future of the franchise. Wolverine 2 will feature "samurai, ninja, katana blades, different forms of martial arts"—in other words, lots of "extreme fighting."
Other planned movies include X-Men: First Class and Deadpool. First Class will be a little "darker" and potentially include several "strange villains." Ryan Reynolds will be working on Deadpool at the same time he's shooting for the Green Lantern movie, but Shuler-Donner doesn't anticipate a problem. In the flick, Reynolds will play Wade Wilson, described as "a bad ass, a wise-cracking mercenary who will go out and kill anyone for money."
Read More

| Perez Hilton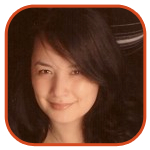 Posted by Veronica Santiago Categories: 20th Century Fox, Paramount, Action, Adaptation, Adventure, Drama, Sequels, Comedy, Thrillers, Casting, Rumors, Scripts, Upcoming Releases,
Wolverine: Oscar award-winning screenwriter Christopher McQuarrie (The Usual Suspects) has been tapped to write the follow-up to Wolverine. The movie, which will be produced by Hugh Jackman, is not to be confused with the Deadpool spinoff focusing on Ryan Reynold's character. This Japan-set film will follow Wolverine as he struggles between his killer instincts and the noble life of samurais. McQuarrie also did some work on the 2000 X-Men film.
Click to continue reading Sequel News: Wolverine, True Lies and More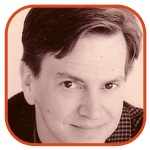 Posted by Tom Mason Categories: Editorials,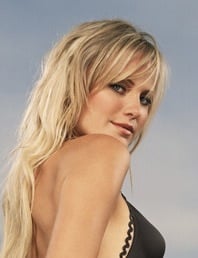 How can it be anything other than a great week when the internets are packed with Malin Akerman swimsuit pictures, an appreciation of classic Superman artist Wayne Boring, a look at best and worst futuristic cop cars, British comics legend Leo Baxendale talking about himself and Bash Street, and Shaolin Robots? Well, it just doesn't get any better. Read and click your weekend away!
WATCHMEN'S MALIN AKERMAN: The boys (and girls) over at Short List know exactly what fanboys want. They've put up a five-click gallery of Malin Akerman (you might know her as Silk Spectre from Watchmen) in the latest swimwear. She looks like she eats right, gets her precious eight hours of sleep, and exercises. It's the next best thing to Watchmen 2.
Click to continue reading WEEKEND READING: WATCHMEN'S MALIN AKERMAN, WAYNE BORING, WOLVERINE, and MEGAN FOX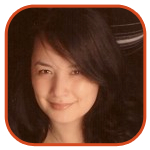 Posted by Veronica Santiago Categories: 20th Century Fox, Disney, Paramount, Sony, Universal, Warner Bros, Action, Adaptation, Adventure, Animation, Documentary, Drama, Family, Music, Romance, Sequels, Comedy, Thrillers, Box Office, Lists,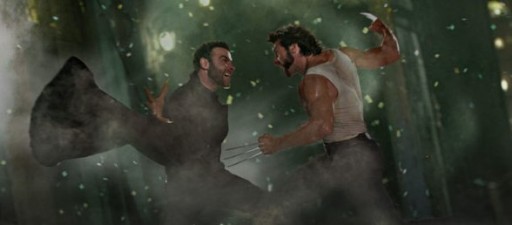 Despite a growing list of hurdles (leaked footage, swine flu, mediocre reviews), X-Men Origins: Wolverine proved it was a force to be reckoned with last weekend. Although it failed to surpass X-Men: The Last Stand (that 2006 entry debuted at $122.9 million), the Fox feature trounced the competition with an $85.1 million open. In other words, Wolverine earned over $20 million more than the other Top Ten entries…combined.
Sitting far back in second place was Ghost of Girlfriends Past, Matthew McConaughey's attempt to bring a little muscle into the box office. The romantic comedy, costarring Jennifer Garner, grossed $15.4 million on the weekend before Mother's Day. (That's less than a million more than what Made of Honor pulled in at this same time last year.) Meanwhile, last Friday's only other wide release, Battle for Terra, raked in a disappointing $1.1 million for a 12th place finish.
Click to continue reading Box Office Breakdown: Wolverine Claws Its Way to the Top
Read More

| Variety


Posted by Dennis Velasco Categories: 20th Century Fox, Action, Adaptation, Sequels,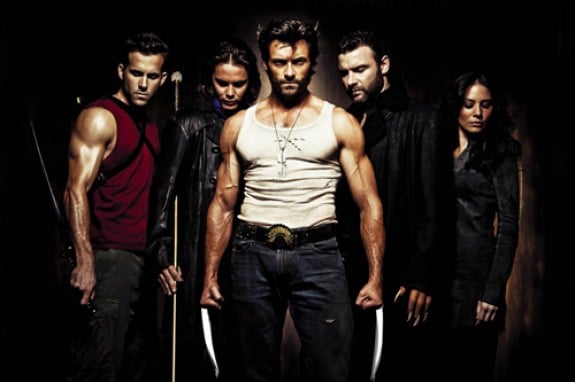 Here's the problem with X-Men Origins: Wolverine - there is so much anticipation and expectation before the movie comes out that there is already a slim chance that the movie meets them. How many times have you had high expectations for something that actually panned out? Let's see, The Empire Strikes Back, LeBron James coming into the NBA, and a second serving of Ben and Jerry's Half Baked ice cream… that's it. So, the question then is, does X-Men Origins: Wolverine make the grade? Umm, no.
Click to continue reading Movie Review: X-Men Origins: Wolverine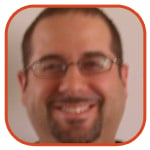 Posted by David Torres Categories: Movies, Reviews, Marvel Comics,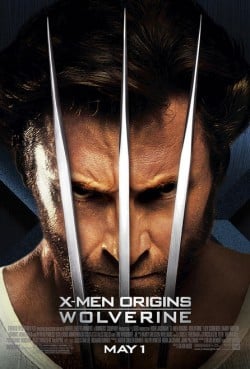 Rating: ***
I love Wolverine. Wolverine is my second favorite character in comics - Batman is my first. I'm such a big fan that I named my son James Logan. When I first heard that they were going to do an X-Men movie back in 2000, I was worried because I felt who the hell could they get to play Wolverine? Well, as luck would have it, Bryan Singer cast Hugh Jackman as Wolverine in one of the best casting of an actor in a comic book movie. Not since Christopher Reeve stepped into the shoes of Superman did comic fans look up at the movie screen and feel as if they were watching their favorite character come to life.
The first X-men movie was pretty good, but not great in my opinion. X-2 was amazing and is one of the best comic book movies ever made. X-3 was slammed by both critics and fans, but I liked it. It wasn't the best movie ever, but by no means the worse. That's kind of what we have here in "X-Men Origins: Wolverine". A movie that is good and fun to watch, but not a great film.
I'm not really sure why this isn't a great film. I think I would have to see it again and really deconstruct what works here and what doesn't. If there was one thing that I can put my finger and say that really didn't work was the Blob. When we first see the Blob as played by Kevin Durand of "LOST", he is just a big guy with super strength. When Wolverine meets up with him again later in the film, he is big and fat and he and Wolverine fight it out in a boxing ring. The scene is more comical and although it furthers the plot as the Blob informs Wolverine of where he can find Sabertooth and William Stryker, I would not have had them box and I probably wouldn't have had him be big and fat. I just don't think with the current make-up and computer technology, they can do that character justice with out making him look silly. That didn't work for me, but what did work here?
Click to continue reading X-Men Origins: Wolverine Review
© Gear Live Inc. – User-posted content, unless source is quoted, is licensed under a Creative Commons Public Domain License. Gear Live graphics, logos, designs, page headers, button icons, videos, articles, blogs, forums, scripts and other service names are the trademarks of Gear Live Inc.