Posted by Chris Pereira Categories: Casual, Microsoft, Reviews, Xbox 360, Xbox Live, Xbox Live Arcade
Typically when I download an Xbox Live Arcade game, I know right away whether or not it's something that I'll play for three minutes and delete, or if it's something that'll sit on my hard drive awaiting me to plunk down however many Microsoft Points it costs to own it. Soltrio Solitaire is one of those games I expected to delete right away. I mean, it's just solitaire. Albeit, 18 different kinds of solitaire, but that doesn't change the fact that this is something I've played enough of as I waste time on my computer. So I played a game of regular old Solitaire (which is apparently called Klondike – who knew?) and enjoyed it, and decided to try another type. Then I noticed that I was playing over and over and over. I quickly snatched up the full version so that I could attempt to climb the leaderboards and try out some of the game's other features.
After a ridiculous number of games played (including time spent willingly playing this over the Halo 3 beta), I can safely say that if you're a fan of card games, you should pick up Soltrio. Casual fans with short attention spans or graphic whores need look elsewhere – this is clearly aimed and successfully works as the type of game that sucks in anyone that can appreciate the depth of a card game.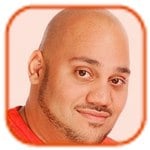 Posted by Andru Edwards Categories: Full Episodes, Gizmatic, Apple, Features, Microsoft, PC / Laptop, Software, Videocasts
We went out to Parallels headquarters right outside Seattle to talk to Ben Rudolph, and to get a first-hand look at Parallels 3.0. Ben walks us through all of the new features of the latest release of the vastly popular OS X virtualization software, including 3D GPU support, SmartSelect, and Snapshots. If you have been waiting for something truly excellent to enhance your computing experience, this may very well be it.
Posted by Christopher Sasaki Categories: Internet, PC
Alex St. John, CEO of online game publisher Wild Tangent, recently talked with Dean Takahashi at Mercury News about casual gaming, Vista, and a little about the Wii, but most of the interview seems to focus on a withering criticism of Vista. St. John has long made his feelings known about the things he feels are broken in the gaming support in Vista, but here he seems to go into a little more depth. Some of the stuff isn't that shocking – it's fairly well known that there is generally a performance hit when gaming in Vista. Gamers don't really get any benefits from DirectX 10 right now without content to support it, and of course St. John goes after the standard Microsoft criticisms of code bloat and memory footprint.
Beyond that, St. John's big criticism is that the security mechanisms and parental controls, in his opinion, are horribly poorly thought out and implemented. St. John claims that Wild Tangent had to do tons of work to make sure that their online platform worked correctly in Vista, and very few of the competing online providers did the same, resulting in a broken experience for most casual gamers.
Interestingly, Microsoft sent a response to the interview, but the email from Microsoft reads more like a general "feel good" press release about how they worked with developers and families to come up with the solution in Vista, while countering none of the issues that St. John raised. St. John is saying that the implementation is broken, and Microsoft's response basically seems to be "we talked to a lot of people and tried really, really hard" which in itself seems to be an indictment of Microsoft's development process.

Read More

| Mercury News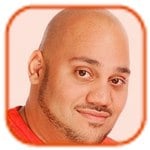 Posted by Andru Edwards Categories: Action, Editorial, Features, First Person Shooters, PC, Xbox 360, Xbox Live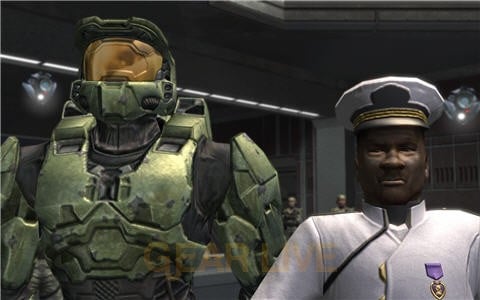 So, Halo 2 for Windows Vista is launching on May 8, 2007, and we have been able to spend some time reviewing the title. Since everyone is familiar with Halo 2, we felt a full review wasn't in order. Instead, we wanted to clue you in on the ten best improvements we experienced while reviewing the game. These ten features raise the bar for Halo as a whole, and may be a foreshadowing of things to come in Halo 3:
Achievements: If you are looking for something fun that adds another level of fun and challenge to the Halo 2 world, this is it. We have said it before, and we will say it again - Microsoft hit a gold mine with the notion of achievements. No sooner than when we finished a multiplayer deathmatch did we rack up a total of three achievements. Meleeing five people from behind (and thusly earning the Ninja achievement) was nice, but Meleeing someone who already had the Ninja achievement (and thus earning the Flaming Ninja achievement) was even better. We have the achievement to prove it. For those wondering, yes, the achievements you earn in Halo 2 for Vista (or any other Games for Windows game) is counted towards your Xbox Gamerscore.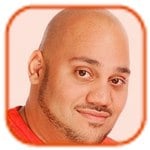 Posted by Andru Edwards Categories: Gizmatic, Short Bytes, Features, Internet, Microsoft, Software, Videocasts
When Microsoft threw the final Vanishing Point bash in Seattle, we made sure we were there to see what all the fuss was about. In this episode, we interview those who made the contest happen, and talk about some of the prizes. Want to know all about the grande prize trip to space? It's in here…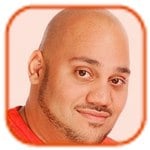 Posted by Andru Edwards Categories: Gizmatic, Short Bytes, CES, CES 2007, Features, Internet, Microsoft, PC / Laptop, Software, Videocasts
At CES we caught up with Microsoft's Marlowe Dayley to chat about the Windows Live group of services. We take a look at Windows Live across the board, focusing on Mail, Maps, Live Search. Ever wonder how they were able to capture all that 3D data for their maps? We find out in this episode.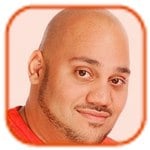 Posted by Andru Edwards Categories: Gizmatic, Short Bytes, Apple, CES, CES 2007, Features, Microsoft, PC / Laptop, Software, Videocasts
Here at Gear Live HQ, we loves us some Parallels. We interviewed Ben Rudolph of Parallels in the past, and this time we were able to bring him up to our
penthouse
hotel suite while at CES for a demo of the latest Parallels Release Candidate, focusing on
Convergence
Coherence mode. If you are a Mac user, this is one to watch.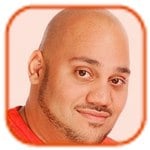 Posted by Andru Edwards Categories: Gizmatic, Short Bytes, CES, CES 2007, Features, Home Entertainment, Microsoft, Software, Videocasts
At the Showstoppers event here at CES, we stopped by and chatted it up with Dave Mathews of SlingBox, where he gave us a look at the new Windows Vista SlingPlayer. Check out the walkthrough in this episode.
Posted by Christopher Sasaki Categories: Action, Corporate News, First Person Shooters, Hardware, MMORPG, PC, Role Playing Games, Xbox 360, Xbox Live, Xbox Live Arcade
Microsoft is making a download of their opening announcements for the start of X06 in Barcelona available at Xbox.com. Microsoft announced a new game in the Banjo & Kazooie franchise coming from Microsoft Game Studios. For Xbox Live Arcade, Microsoft announced that Doom would be available starting tonight on Xbox Live Arcade. Other Live Arcade games announced include:
Sensible Soccer
Contra
Ultimate Mortal Kombat
Small Arms
Gyrus
TotemBall
Defender
Assault Heroes
Heavy Weapon
Settlers of Catan
In terms of upcoming games, the Japanese RPG Blue Dragon will be available in the US and Europe in 2007. Bungie will have an announcement about Halo 3 by the end of the year. Project Gotham Racing 4 was officially unveiled. Rockstar announced that Grand Theft Auto IV will have two exclusive episodes available for download on Xbox Live. Ubisoft demonstrated Assassin's Creed interactive gameplay for the first time ever. Bioshock was announced as an Xbox 360 and Windows exclusive. Lost Odyssey was confirmed for the US and Europe, with a trailer showing some of the battle gameplay. More than 500,000 gamers downloaded the Lost Planet demo, and both multiplayer and single player gameplay will be available on the show floor. Splinter Cell: Double Agent footage was shown, and the sequel will be exclusive to the Xbox 360 and on Windows.
The Xbox 360 HD DVD was confirmed to be available in Mid-November 2006 in Europe and the United States for $199.00 US, 199.99 Euros, and 129.99 British Pounds. The package will also include remote, and for a limited time King Kong on HD DVD. Moore also discusses Microsoft's Games for Windows initiative, and indicates that Windows Vista is still on track for a January 2007 release. Moore also revealed the first preview of Marvel Universe: Online for the Xbox 360 and Windows.
Peter Jackson spoke at the presentation and announced that he has formed a partnership with Microsoft Game Studios. His first project will be an interactive entertainment title set in the Halo universe, apart from Halo 3 and the upcoming film, and Jackson will also be creating a new interactive game series based on original IP. Finally, the presentation wraps with a trailer from a Halo real-time strategy game from Ensemble Studios, called Halo Wars.
The video should be available online soon on Xbox.com at the link below, and should be available as a download via Xbox Live.
Read More

| Keynote Summary at Xbox.com
Read More

| Xbox.com

© Gear Live Inc. – User-posted content, unless source is quoted, is licensed under a Creative Commons Public Domain License. Gear Live graphics, logos, designs, page headers, button icons, videos, articles, blogs, forums, scripts and other service names are the trademarks of Gear Live Inc.