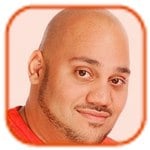 Posted by Andru Edwards Categories: Cell Phones, Handhelds, Microsoft, Software,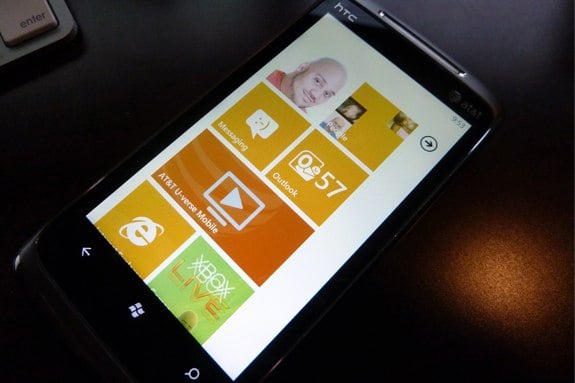 Microsoft on Tuesday started rolling out its Windows Phone 7 "NoDo" update to the HTC Surround, the last U.S. smartphone on the platform to get the upgrade.
Separately, Microsoft also started rolling out the first security update for Windows Phone 7, which fixes nine fradulent third-party digital certificates.
Like other Windows Phone 7 users, those with an HTC Surround will receive two updates, the first of which will be for a minor update first rolled out in February. Once that's updated, users can move on to the March update, which includes copy and paste, improved Marketplace search, and faster app launching.
Windows Phones check for updates every three days, so it might not appear right away. If you don't want to wait, you can check for it manually via the Zune software on the PC. Just plug the phone in via USB and click "update now." Once the February update is installed, you will have to unplug the phone and plug it back in to receive the March "cut and paste" update. Microsoft has a how-to guide on its Web site.
Click to continue reading Windows Phone 7 NoDo update finally hitting HTC Surround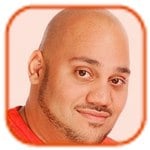 Posted by Andru Edwards Categories: Cell Phones, GPS, Microsoft,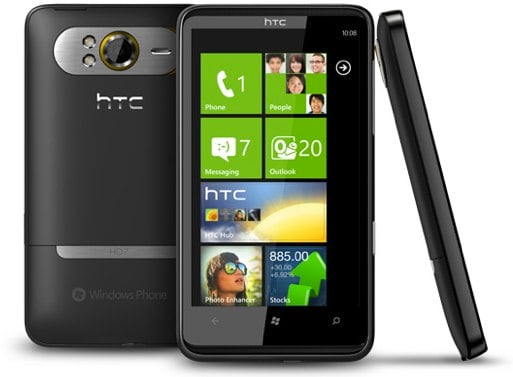 Microsoft has confirmed that Windows Phones don't store location history in a manner similar to the iPhone, which records the location data in an unencrypted file. The news that some iOS devices keep location data came to light last week, although Apple warns users of the practice (if not the precise methods) in the fine print of the phone's terms of service.
Microsoft told us unequivocally that phones running Windows Phone 7 do not store location history. Like most other phones, the platform offers plenty of location-based apps, and those apps require user consent before they begin tracking. Windows Phones also offer the common feature of a "global switch" that lets the user disable all location services, and Microsoft says its "Find My Phone" service keeps only the phone's most recent location.
We also contacted Nokia, RIM, Google, and HP about how the companies' mobile platforms store location data, and none, save Microsoft, have responded. It's been confirmed independently that Google Android also tracks and stores location data.
Click to continue reading Microsoft says Windows Phones don't store location history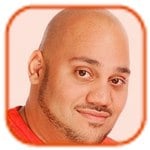 Posted by Andru Edwards Categories: Cell Phones, Microsoft, Software,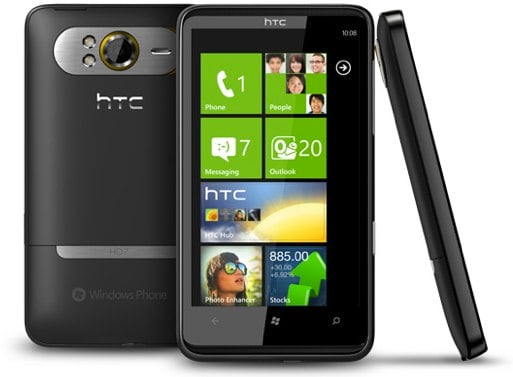 Given the problems with its first Windows Phone 7 update, Microsoft said Thursday that it will delay the next upgrade, which will bring cut and paste functionality, until late March.
"I believe it's important that we learn all we can from the February update. So I've decided to take some extra time to ensure the update process meets our standards, your standards, and the standards of our partners," Eric Hautala, Microsoft's general manager of customer experience engineering, wrote in a blog post. "As a result, our plan is to start delivering the copy-and-paste update in the latter half of March."
Microsoft started rolling out its first, minor update for the Windows Phone 7 platform in late February, but a glitch prompted the company to temporarily halt updates for Samsung phones.
Click to continue reading Next Windows Phone 7 update delayed to March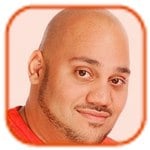 Posted by Andru Edwards Categories: Cell Phones, Handhelds, Microsoft, Software,
Looks like Microsoft's first app to be included in the Mac App Store is Windows Phone 7 Connector. If you own a Windows Phone 7 device, or a Zune HD, then you'll wanna grab this free software. It allows you to sync your music, movies, TV shows, podcasts from iTunes to your Microsoft device, as well as photos and videos from iPhoto. You can also sync content taken with your phone to your Mac as well. One thing that's missing? As of now, Windows Phone 7 Connector doesn't sync calendars or contacts. Still, it's nice to see Microsoft looking to play along with the Mac App Store model. Get a look at Windows Phone 7 Connector in our walkthrough above.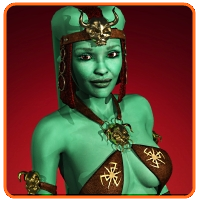 Posted by Patrick Lambert Categories: Cell Phones, Corporate News,
On Friday, Nokia and Microsoft held a press conference to announce a new partnership. It's well known that while Nokia is still the top handset maker worldwide, their main business is at the low and medium end. Their high-end smartphones have had a difficult road lately, especially in the US. Both Android and the iPhone are eating their lunch. After following a failing strategy with Symbian and MeeGo, now Nokia has decided to partner with Microsoft for their upcoming phones. In the announcement, they revealed that this is a broad strategic initiative to make Windows Phone 7 the main smartphone platform for Nokia. They also said a new leadership team would be leading this at the company. It's clear that both companies will benefit from this partnership, but it remains to be seen if it will be enough to compete with the two current market leaders.
Click to continue reading Nokia and Microsoft partner up on new Windows Phone 7 smartphones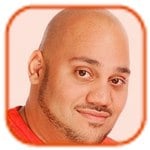 Posted by Andru Edwards Categories: Cell Phones, Corporate News,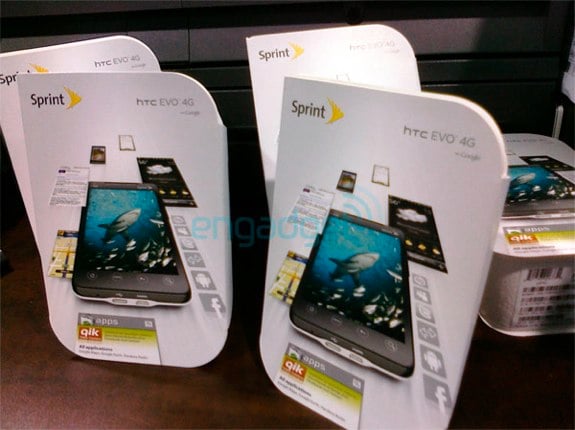 If you're planning to get a new smartphone on Sprint, you should probably do so in the next couple of weeks. After Jan. 30, data plans for smartphones activated on the carrier will go up in price by $10 a month, the company announced today.
Called "Premium Data," the mandatory charge is added to the Sprint's existing unlimited $70 Everything Data plan, pumping it up to $80 a month. Sprint says the increase is to address its users' "growing appetite for a richer mobile experience." The charge affects only smartphones activated Jan. 30 or later—existing customers will not experience the increase until they upgrade.
Click to continue reading Sprint to hike rates on smartphone data plans by $10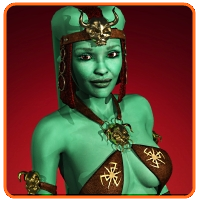 Posted by Patrick Lambert Categories: Cell Phones, Microsoft, Rumors,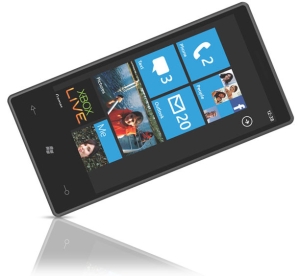 Microsoft's great dive into the modern smartphone market with Windows Phone 7 was launched over a month ago now with great hype and millions poured into marketing worldwide. And then, nothing. Yesterday, Microsoft's Joe Belfiore (the Director of Windows Phone Program Management) was asked at the Dive Into Mobile conference how their phone is doing. Yet once again, they dodged the question multiple times. Techcrunch extrapolates that since companies usually jump on the opportunity to promote their sales figures, the fact that Microsoft has gone silent, and in fact refuses to speak numbers, then sales of Windows Phone 7 must be disappointing. Indeed, Belfiore said it could be a couple of years before WP7 gets "good marketshare". Meanwhile, the General Manager for Windows Phone Developers Charlie Kindle said WP7 was a "long term project". While it's just conjecture at this point, if the numbers end up being disappointing, there's no question it would deal a large blow to the company as they try once more to break up against the iPhone and Android handsets.
Read More

| Techcrunch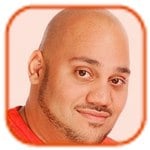 Posted by Andru Edwards Categories: Announcements, Cell Phones, Features,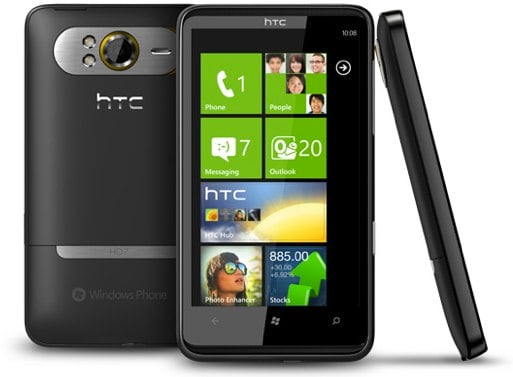 Our HTC HD7 giveaway ended this week, and we've confirmed the details of our winner. jazboy left the winning comment, chosen randomly (using random.org) from all eligible comments. Nice job, and congrats! We hope you enjoy doing more with less with Windows Phone 7.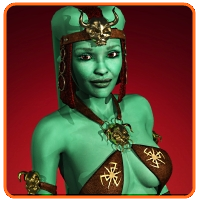 Posted by Patrick Lambert Categories: Cell Phones, Mods / Hacks, Software,

With the arrival of ChevronWP7, Windows Phone 7 now has it's own jailbreak software. This week, the first version of the WP7 unlocker was released, a tool which allows users to "unlock" their phones. The developers of ChevronWP7 claim that it was made to be an easy and painless thing to do, requiring just a USB cable and a few clicks. Of course, this may void your warranty, and cause other side effects, but it does allow one to go under the hood, and install apps from other sources than the official app marketplace. It should also be noted that this unlocks you from the clutches of the Windows Phone 7 app marketplace, and is not a carrier unlock tool.
Read More

| ChevronWP7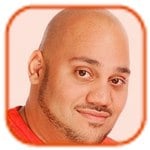 Posted by Andru Edwards Categories: Cell Phones, Features, Handhelds, Microsoft,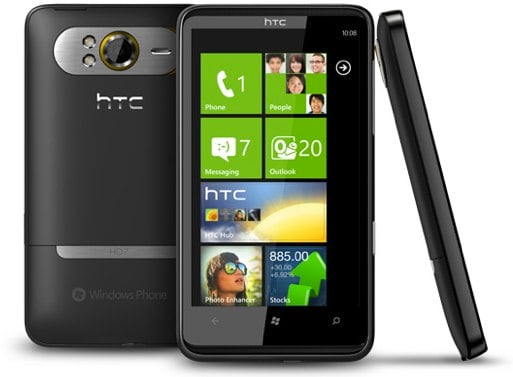 We're giving away an HTC HD7 Windows Phone 7 device to one of you guys here in our "Doing More with Less" giveaway! Not too familiar with WP7? Be sure to check out our Windows Phone 7 review, and read on for the details on how to enter.
Over the past three years, we've seen smartphones shrink in size while gaining a ton of functionality. In fact, it's hard to imagine ever using the bulky QWERTY sliders that were just about as thick as the original Game Boy. With the iPhone, Android devices, thinner BlackBerrys, and now WIndows Phone 7 devices jumping into the fray, we've truly got a situation where we are able to do way more than we'd ever dreamed we could do with a mobile phone, in a device that is so small that it comfortably fits in our pocket while the manufacturers tout how thin they are. Speaking of doing more with less, did you know that the smartphone in your pocket has more technology in it than the first rocket that went to outer space?
Now we want to hear from you--hit the comments and give us some examples where you can do more with less. It can be technology-related, or not. We will be picking a random winner based on the comments received. Here are the official rules:
How to enter: Just leave a comment on this article, focusing on "Doing More with Less". You can leave one comment per day until the giveaway's close. Each comment must be substantially different than the previous.
Timeframe: The contest ends on November 29th, 2010. At this time comments will be closed on this post and a winner chosen with Random.org.
Eligibility: The contest is open to US residents only who are at least 18 years old at the time of entry.
Prize: The one winner will receive the HTC HD7, a T-Mobile Windows Phone 7 device that's an approximate retail value of $500.
This giveaway is brought to you by the new Windows Phone 7. Learn more about Windows Phone online and see it in person at local T-Mobile stores today.
© Gear Live Inc. – User-posted content, unless source is quoted, is licensed under a Creative Commons Public Domain License. Gear Live graphics, logos, designs, page headers, button icons, videos, articles, blogs, forums, scripts and other service names are the trademarks of Gear Live Inc.