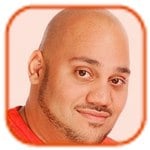 Posted by Andru Edwards Categories: Cell Phones, Handhelds, Microsoft,
And the Lumia 710 shall lead them. T-Mobile and Nokia today announced the first Nokia Windows Phone in the U.S.: not the flashy Lumia 800, but its lower-cost sibling, the Lumia 710. I got some time with it and spoke to Nokia and T-Mobile execs about the companies' strategy.
First, the phone: the Lumia 710 is a medium-sized, slab-style cell phone with cropped corners and a curved back. It isn't really a rectangle, but it also isn't as radically shaped as the Lumia 800. Below the 3.7-inch, 800-by-480 LCD screen there's a large physical button, and there's a 5-megapixel camera that records 720p video on the soft-touch back. The phone comes in black and white.
Nokia used pretty classy materials for a $49-with-contract phone, although the 710 doesn't measure up to the Lumia 800's polycarbonate body. The bright, sharp screen is Corning Gorilla Glass, and the phone feels solidly built. Turned off, the black model has the usual problem where it will blend in with a line of other black slab phones, though.
The Lumia 710 runs Microsoft's Windows Phone Mango OS with a few exclusive additions. Nokia's Drive GPS software offers free driving directions, both on and offline, in 2D and 3D. App Highlights helps point out useful apps among the 40,000-plus in Microsoft's store, and T-Mobile TV offers several dozen streaming TV channels.
Click to continue reading T-Mobile Nokia Lumia 710 hands-on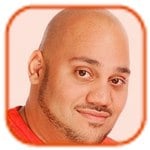 Posted by Andru Edwards Categories: Cell Phones, Handhelds, Microsoft, Storage,
Microsoft on Tuesday unveiled a version of its SkyDrive cloud service for Windows Phone and the iPhone.
The move, Microsoft said in a blog post, comes as people increasingly need access to files on-the-go.
"As devices proliferate, having a great experience on the Web is only one piece of a pretty complex puzzle," Microsoft's Mike Torres wrote. "People are choosing where to put their files based on how portable and accessible they are across the various devices they use; therefore, it's critical that we continue to extend the SkyDrive experience to the devices you use every day."
To that end, the most recent version of Windows Phone, known as Mango, included deep integration with SkyDrive via the Pictures and Office hubs, allowing for the sharing of photos via text, email, or IM, for example.
But users wanted more, Torres said. "Many still want the full SkyDrive experience from Windows Phone, including tasks like browsing their entire SkyDrive, sharing links to folders or files, deleting files, and creating folders." As a result, phones running Windows Phone 7.5 can now download the SkyDrive app from the Windows Phone Marketplace and do just that.
For those on iOS, the same app was also released in the App Store. See the video above for more.
Click to continue reading Microsoft releases SkyDrive app for iPhone, Windows Phone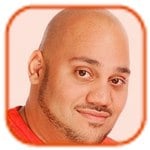 Posted by Andru Edwards Categories: Cell Phones, Corporate News, Handhelds,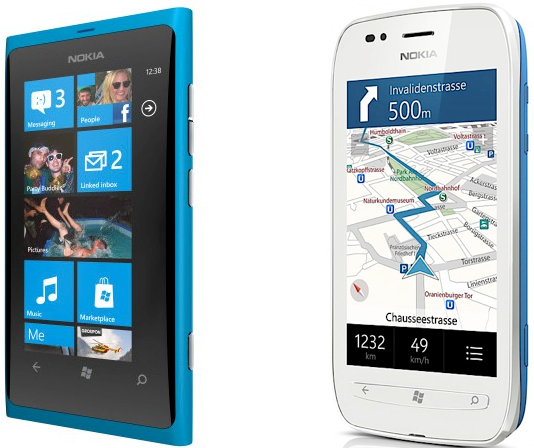 Nokia finally announced its first two Windows Phones, the Lumia 800 and Lumia 710, which feature exclusive navigation, music, and sports applications.
"Lumia is the first real Windows Phone," Nokia CEO Stephen Elop said. "We are signaling our intent right now to be today's leaders in smartphone design and craftmanship, no question about it."
And while the 800 may not make it to the U.S., "We will be introducing a portfolio of products into the United States in early 2012," Elop said.
Those U.S. phones may include "LTE and CDMA products" as well as "WCDMA and HSPA" phones, Elop said. That means every U.S. carrier is on the table, including Verizon and Sprint. Nokia hasn't made a phone compatible with either of those carriers' networks since 2005.
Click to continue reading Nokia's Windows Phones: Lumia 800 and 710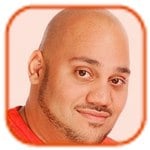 Posted by Andru Edwards Categories: Cell Phones, Handhelds, Microsoft, Software,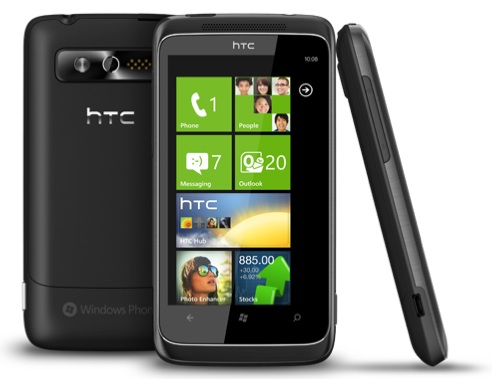 Microsoft is opening up the Windows Phone 7.5 firehose, releasing the latest version of its mobile OS, known as Mango, to the majority of Windows Phone users.
"Today we're fully opening the spigot—slightly ahead of schedule—and making Mango available to nearly everyone in the current delivery pool," Eric Hautala, general manager of Customer Experience Engineering at Microsoft, wrote in a blog post.
Microsoft officially launched Mango in late September with a slow rollout to Windows Phone users. Unlike the first update to the OS earlier this year, which was marred by glitches, the Mango update went smoothly, prompting Microsoft to release it to 50 percent of eligible customers by October 3. Hautala said today that that effort has also "gone well," so Microsoft has opened the Mango floodgates.
Click to continue reading Windows Phone 7.5 Mango update now available to pretty much everyone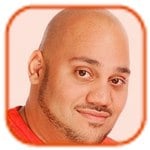 Posted by Andru Edwards Categories: Full Episodes, Gizmatic, Cell Phones, Features, Podcasts, Software, Videocasts, Videos,
We give you a look at Windows Phone 7 Mango, technically known as Windows Phone 7.5. Mango introduces a ton of new features into the Windows Phone 7 library, and at GDGT Seattle we were able to chat with Andy Colley from the Microsoft Windows Phone team to get a thorough walkthrough of everything new, like Bing Audio, Bing Vision, Smart DJ, Linked Inbox, and much, much more.
Big thank you to Carbonite and JackThreads for sponsoring the show - be sure to check them out! Carbonite offers off-site backup of your computer, and you can get a 15-day free trial (no credit card needed!) by visiting Carbonite and using promo code TPN. As for JackThreads, we've got exclusive invite codes that give you $5 to use towards anything you'd like.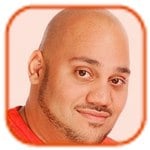 Posted by Andru Edwards Categories: Cell Phones, Features, Galleries, Handhelds,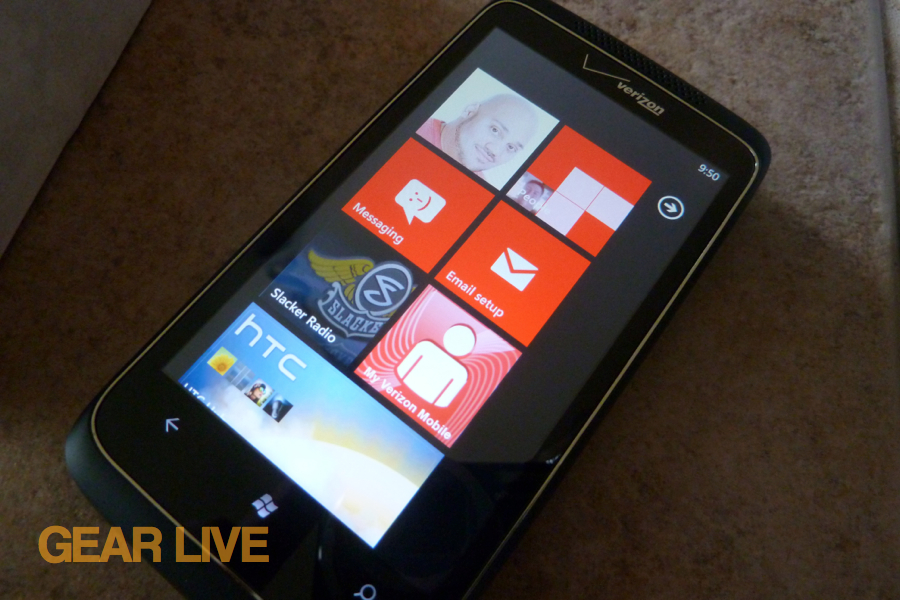 Verizon Wireless customers who've been waiting for a Windows Phone 7 device to show up on their network, you can now take solace that the HTC Trophy has arrived. The Trophy is the first Windows Phone 7 device to be released on Verizon, and it sports a 3.8-inch WVGA capacitive touch screen. It's also got a 5 megapixel camera that records in 720p HD with autofocus and an LED flash, and 16 GB of internal memory. We've got one in and are tearing into it, and before we hit you with our HTC Trophy review, we thought we'd give you an HTC Trophy unboxing gallery to tide you over.
Gallery: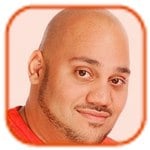 Posted by Andru Edwards Categories: Corporate News, Microsoft, Software, Videos,
Microsoft finally figured out how to effectively bring full-blown Windows to tablets: make it look a lot like Windows Phone 7.
In the first public unveiling of the upcoming Windows 8 interface, Microsoft's president of Windows, Steven Sinofsky, showed off a radically altered Windows start screen that features user-configurable tiles and looks almost nothing like Windows 7. The demo took place during this week's D9 conference in southern California.
The new interface supports gestures, snap, pin, cloud apps, new concepts like a basket for files you'll want to share between apps and services, and a hidden task bar on the right side of the screen. The updated OS is designed to work on "the hundreds of millions of PCs already out in the market," Sinofsky said.
Since it's still Windows, all devices and apps that work with Windows 7 will run on Windows 8, said Sinofsky, adding that consumers will only have to choose which device to run it on. "The interface scales from about 7-inches to a wall-screen display," explained Sinofsky.
In addition to the development screen, Microsoft showed Windows 8 running on tablets from Samsung and Lenovo.
Click to continue reading Windows 8 reinvents Windows interface by bringing in Windows Phone 7 shell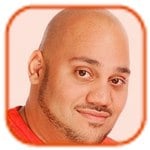 Posted by Andru Edwards Categories: Cell Phones, Corporate News, Microsoft,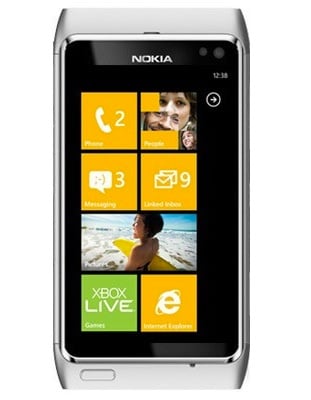 Nokia's Windows Phones will start coming out at a relatively rapid clip after the first one appears later this year, Nokia's executive vice president of smart devices, Jo Harlow said today.
"We should be launching new devices in a rhythm that might be every couple of months, every three months, something like that," she said.
The first Windows Phones came out in October, and we haven't seen many devices since then. According to recent sales figures from Gartner, the phones haven't sold very well, although our Reader's Choice survey shows that the relatively few people who own Windows Phone devices love them.
The slow pace of Windows Phone hardware may be due to Windows Phone 7 being a "secondary platform" for manufacturers like HTC and Samsung, Harlow said. But as Windows will be Nokia's primary platform, Nokia will focus more heavily on Windows Phones, she said.
"We're going to keep coming with new devices in order to have something to talk about," she said.
Click to continue reading Nokia planning to release Windows Phone 7 devices on a frequent basis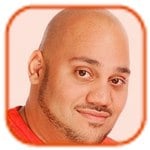 Posted by Andru Edwards Categories: Cell Phones, Handhelds, Microsoft,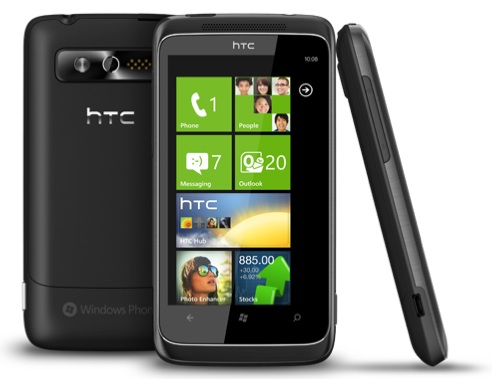 Verizon's first Windows Phone 7 device, the HTC Trophy, goes on sale at Verizon's online store on May 26 and in retail locations on June 2.
The 3G device costs $149.99 after a $50 mail-in rebate and two-year contract. If you buy one before July 15, Verizon will throw in a free Xbox 360 game: either Halo: Reach, Kinect Sports, or Lode Runner.
The media-centric device features a 1-GHz Snapdragon processor, surround sound through SRS WOW HD, 3.8-inch WVGA touch screen, 5-megapixel camera with auto-focus and 720p HD video capture, 16 GB of storage, Wi-Fi connectivity (802.11 b/g/n). It's also quad-band and will work in more than 200 countries, Verizon said in a press release.
Click to continue reading HTC Trophy hits Verizon Wireless on May 26 for $149, includes free Xbox 360 game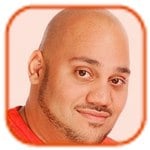 Posted by Andru Edwards Categories: Corporate News, Microsoft, Software,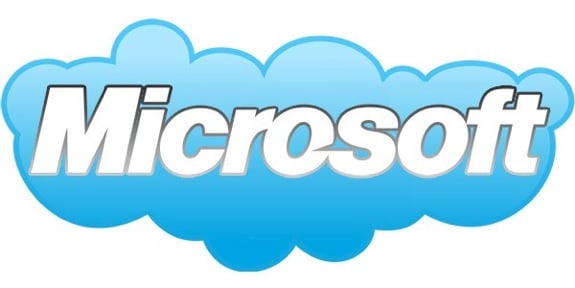 Microsoft announced Tuesday that it will acquire VoIP service Skype for $8.5 billion in cash.
Microsoft will purchase the company from investor group Silver Lake, which—along with Index Ventures, Andreessen Horowitz Ventures, and the Canada Pension Plan (CPP)—acquired a majority stake in Skype in December 2009.
Microsoft said the deal will increase the accessibility of real-time video and voice communications across its products, while expanding Skype's reach. Skype will be available on Microsoft products like Xbox, Kinect, and Windows Phone, and Microsoft will connect Skype users with Lync, Outlook, Xbox Live, and more.
Microsoft said it will continue to invest in and support Skype clients on non-Microsoft platforms.
Click to continue reading Microsoft will acquire Skype for $8.5 billion
© Gear Live Inc. – User-posted content, unless source is quoted, is licensed under a Creative Commons Public Domain License. Gear Live graphics, logos, designs, page headers, button icons, videos, articles, blogs, forums, scripts and other service names are the trademarks of Gear Live Inc.