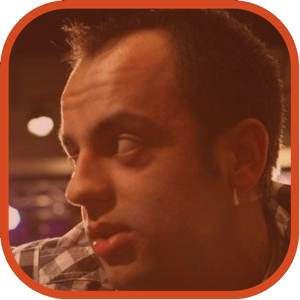 Posted by Andrey Malskiy Categories: Microsoft, Software,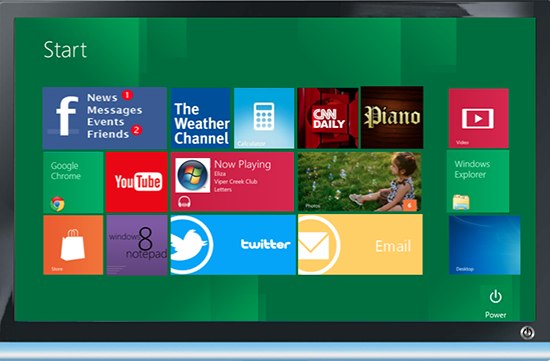 You've heard the buzz and most of you have followed it and it's finally here; Windows 8 is finally available for a public download as a Consumer Preview. But before you facepalm yourself over the instructions and long tedious Microsoft installations we're all used too, you can breathe a sigh of relief. Why? Because no external hard-drives, DVDs or USBs are needed; all you need is an Internet connection and you're a few steps away from running Windows 8 on your PC! Thanks to the guys over at The Verge, just follow the instructions and the process shouldn't be too bad.
Read More

| The Verge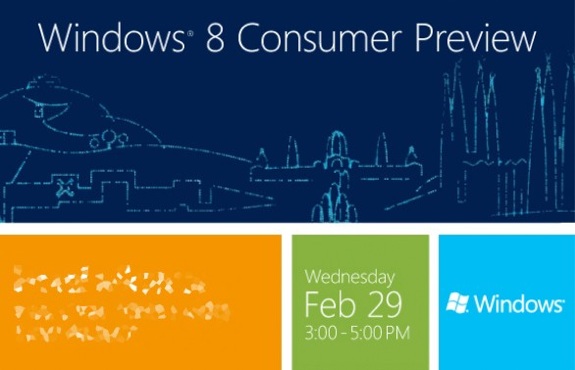 Today Microsoft released the Windows 8 Consumer Preview to the world, and it's been the talk of the day. Why? Well, Windows 8 is a huge departure from everything that Windows has ever been, and at the same time, it's very different than what you'd expect from OS X as well. Sure, both Mountain Lion and Windows 8 are super touch-centric, but Microsoft truly decided to come up with some new, innovative, and different techniques for the next major version of Windows, and now anyone can give it a try. A word of warning though--this is a preview in every sense of the word. If you prefer, we can call it a beta. This isn't final software, so don't expect it to be all buttery smooth. Still wanna try it though? Yeah, we thought so. Head on over to Microsoft to download it!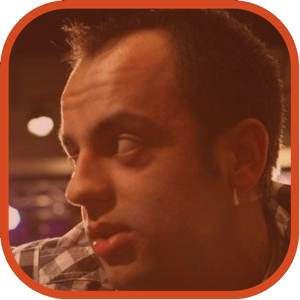 Posted by Andrey Malskiy Categories: Microsoft, PC / Laptop, Rumors, Software,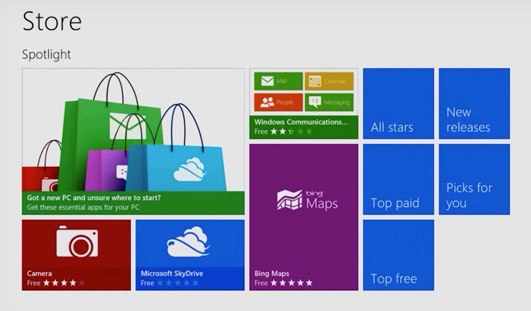 It looks like two Microsoft products are about to get killed off (or really, renamed) with the release of Windows 8. When the next major Windows OS launches, that'll be the end of the Zune and Windows Live brands. Yep, Microsoft is finally getting rid of the brand that was supposed to rival the Apple's iPod/iTunes ecosystem, but failed miserably. It's not just the physical player they're killing off - they did that last year while holding onto Zune as the name of the desktop software and music service. Now, Zune will be no more.
In addition, in an effort to further simplify things, the Windows Live brand is also going away. Here's a look at what to expect, and what will replace the two brands:
Microsoft Account (Windows Live ID)
Mail (Windows Live Mail)
Calendar (Windows Live Calendar)
People (Windows Live Contacts)
Photos (Windows Live Photo Gallery)
Music (Zune Music Player)
Video (Zune Video Player)
We also wouldn't be surprised if Microsoft replaced Zune with a streaming music service similar to Spotify. The sad part is that Zune could have been what Spotify Premium currently offers had Microsoft been more forward thinking with the concept. We've actually said many times in the past that the Zune Pass was the best deal in music. Currently there are other well-established music services with dedicated users like Spotify, Rdio, MOG, and Rhapsody. If this is Microsoft's attempt to dominate a new market, we sure hope they've got a better plan than they did with the original Zune launch.
Read More

| The Verge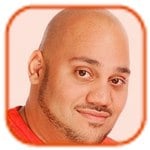 Posted by Andru Edwards Categories: CES, CES 2012, Features, PC / Laptop, Podcasts, Videocasts, Videos,
We give you a look at the Lenovo IdeaPad Yoga, an ultrabook that can morph into multiple form factors with ease. Lenovo is calling this an industry first, and we can't find reason to argue with them. The Yoga combines a portable 13.3-inch multitouch display alongside powerful innards. The dual-hinge design lets you turn this thing from notebook form factor into something that resembles a large tablet. You can also turn it inside out so that it becomes its own stand for watching content. The IdeaPad Yoga packs an Intel Core Ivy Bridge processor, has 8 GB RAM, a 256 GB SSD, and a battery that lasts up to 8 hours. Expect this one to hit stores in the second half of the year (probably around the same time as the launch of Windows 8,) for $1,199. This video was recorded at CES 2012.
Big thank you to GoToMeeting for sponsoring Bleeding Edge TV. GoToMeeting provides rich, super-simple collaborative virtual meetings - be sure to check them out!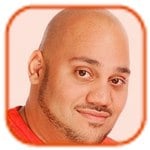 Posted by Andru Edwards Categories: Accessories, Features, PC / Laptop, Peripherals, Women, Men, Techies, Teens, Under $100, Under $250, Under $50, Under $500,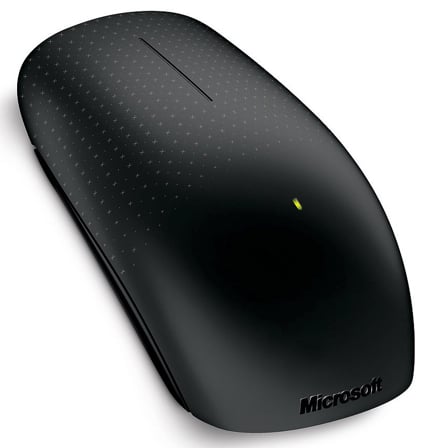 This 2011 Holiday Gift Guide entry is targeted at making computing a little more fun and futuristic - and we're even giving this one away! The Microsoft Touch Mouse is made exclusively for use with Windows 7. It's got a multitouch surface, allowing you to use natural touch gestures to perform common tasks. Basically, think of it as the Apple Magic Mouse, but for your Windows PC. It's got support for one-, two-, and three-findered gestures, and runs on 2 AA batteries. They sell for $79, but you can get one on Amazon now for $41, which is a whopping 48% discount.
Or, you can win one here! We are giving one of these Microsoft Touch Mouse prizes away as we continue our holiday giveaway series. Simply use the widget below to enter to win. We've got a lot of ways for you to enter, but don't check off any that you don't actually perform. If you do, you'll be eliminated:
Microsoft on Tuesday brought its Windows 8 road show to San Francisco, where the company previewed its upcoming Windows Store for app developers and media. The key ingredients of the Windows Store are easy app discovery from within and without the online marketplace, built-in app trials with quick upgrade paths, support for both x86 and ARM-based hardware, and a flexible business model, Microsoft's Antoine Leblond said.
The Windows Store will open in beta in late February of next year in conjunction with the Windows 8 rollout schedule. That trial period will feature free apps only and app submissions will be by invitation only, Leblond said.
The software giant has a long way to go to catch up with the likes of Apple and Google in developing an online marketplace for what Microsoft calls "metro-style" apps, but IDC analyst Al Hilwa said the Windows Store was a step in the right direction.
"There is a lot to like in the new app store," Hilwa said. "I like that Microsoft is launching the app store early and that enterprises will be able to side load apps as needed and that Microsoft is promising hopefully early support for this process in its management tools. For developers I like some of the second-generation features baked in and ready to roll, such as in-app payment system, the advertising network, and the developer analytics features."
Click to continue reading Microsoft details its Windows App Store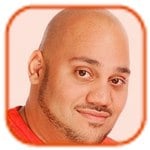 Posted by Andru Edwards Categories: Editorial, Features, Handhelds, PC / Laptop,
Normally at this time of the year, I predict tech trends for the New Year. As I think about 2012, I realize that over the next 12 months, the personal computing and consumer electronics industries are poised to see some big disruptions that could change their course for the next five years.
In fact, I believe that when we end 2012, we will look back and realize that it was the most disruptive year we will have had in personal computing in over a decade. In the next 12 months, the market for personal computers of all shapes and sizes will have changed dramatically.
So, what will be the major forces that could reshape the PC business in 2012? There are four technologies and trends in the works that I believe will force the computer industry in a new direction.
The first will be Intel's huge push to make ultraportables 40 percent of its laptop mix by the end of 2012. Although I don't believe it will achieve that goal, especially if ultrabooks are priced above $899, the fact is that ultrabooks are the future of portable computing. Instead of thin and light laptops driving the market as they are now, ultrabooks, which are thinner and lighter, with SSDs and longer battery life, will eventually be what all laptops will look like in five years. The heavier and more powerful laptops that exist now won't go away completely since there are power users who will still need that kind of processing power. But ultrabooks will be the laptops of the future and 2012 will be the first year of their major push to change the portable computing landscape.
There is an interesting twist with ultraportables that could be even more important starting next year: the introduction of ultraportables with detachable screens that turn into tablets. In the past, this hybrid, as it is called, ran Windows when in laptop mode and Android when in tablet mode. But this approach was dead in the water from the start. With Windows 8 tablets ready to hit the market next fall, you will see ultraportables with detachable screens that will run Windows 8 with the Metro UI both on the laptop and in tablet mode. This will bring a level of OS consistency across both device modes and I think that this concept is a sleeper. In fact, if done right, this alone could reshape the traditional PC market in the near term.
Click to continue reading 2012: The Year everything gets disrupted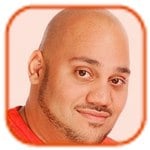 Posted by Andru Edwards Categories: Apple, Microsoft, PC / Laptop, Product Reviews, Software,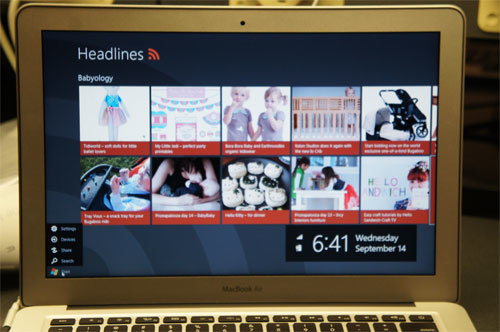 Microsoft released its Windows 8 Developer Preview and free developer tools to the public for download last night. It's intended to help developers start building apps for the forthcoming newest version of Microsoft's operating system. But that won't stop hordes of regular users from installing it anyway, just to get a sneak peek.
We got our hands on a copy of the software and figured that the most compelling system to install it on was a Apple MacBook Air 13-inch running Boot Camp. For the most part, the Windows 8 Developer Preview installed and ran smoothly on the Air despite being the first public build. It's stable enough that I didn't encounter heat issues, the infamous blue-screen of death (yet), or even a single application crash.
There are some key MacBook Air components that Windows 8 didn't recognize, however. These included the speakers, SD card reader, webcam, and Bluetooth, although a sophisticated user could probably tinker with current Windows drivers and get some of them to work. The good news is that the essential ones, such as Wi-Fi, the keyboard, trackpad, and USB ports, worked perfectly.
Click to continue reading How the Windows 8 Developer Preview works on a MacBook Air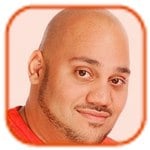 Posted by Andru Edwards Categories: Microsoft, PC / Laptop, Software, Videos,
Yesterday at its Build conference, Microsoft unveiled Windows 8 to the world during the opening keynote. We know that a lot of you don't have the patience to sit through over an hour of presentations, so we've got the short version above. Get a look at all the new Windows 8 developer preview hotness in the five-minute video above. Get a look, and let us know what you think in the comments!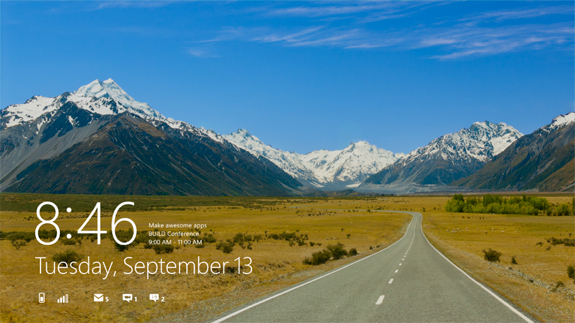 Microsoft has officially launched the Windows 8 Developer Preview at its BUILD conference this morning, with the download actually becoming available later this week in the new Windows Dev Center, but if you're at BUILD, you'll get your copy there. In addition, they've also announced the Windows Store - yep, it's pretty much like the Mac App Store, but, for Windows. The store will include Metro-style apps (think Windows Phone 7 UI) as well as the more traditional Windows apps that you're used to. We'll be going hands-on with the Windows 8 Developer Preview in just a bit, and will report back with our thoughts!
© Gear Live Inc. – User-posted content, unless source is quoted, is licensed under a Creative Commons Public Domain License. Gear Live graphics, logos, designs, page headers, button icons, videos, articles, blogs, forums, scripts and other service names are the trademarks of Gear Live Inc.