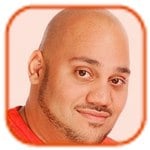 Posted by Andru Edwards Categories: Apple, Corporate News, PC / Laptop, Storage,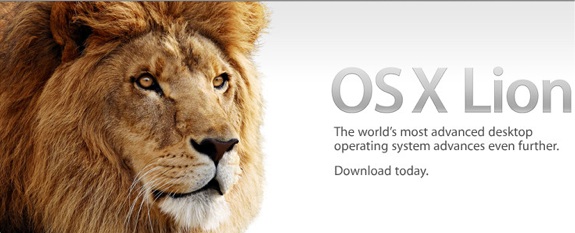 If you were wondering if Apple was making the right decision in launching Mac OS X 10.7, better known as Lion, as a digital download on the Mac App Store, it looks like that question has been answered. At this morning's Apple event, Tim Cook announced that Lion has been downloaded 6 million times. According to Tim, it took Windows 7 twenty weeks to reach what it took Lion 2 weeks to achieve in terms of install base.
So, there's your answer. If you're one of the few who has yet to install Lion, get it now!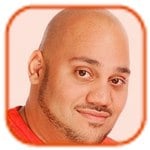 Posted by Andru Edwards Categories: Corporate News, Microsoft, Software, Videos,
Microsoft finally figured out how to effectively bring full-blown Windows to tablets: make it look a lot like Windows Phone 7.
In the first public unveiling of the upcoming Windows 8 interface, Microsoft's president of Windows, Steven Sinofsky, showed off a radically altered Windows start screen that features user-configurable tiles and looks almost nothing like Windows 7. The demo took place during this week's D9 conference in southern California.
The new interface supports gestures, snap, pin, cloud apps, new concepts like a basket for files you'll want to share between apps and services, and a hidden task bar on the right side of the screen. The updated OS is designed to work on "the hundreds of millions of PCs already out in the market," Sinofsky said.
Since it's still Windows, all devices and apps that work with Windows 7 will run on Windows 8, said Sinofsky, adding that consumers will only have to choose which device to run it on. "The interface scales from about 7-inches to a wall-screen display," explained Sinofsky.
In addition to the development screen, Microsoft showed Windows 8 running on tablets from Samsung and Lenovo.
Click to continue reading Windows 8 reinvents Windows interface by bringing in Windows Phone 7 shell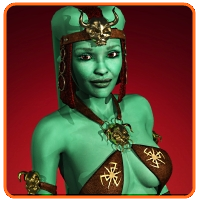 Posted by Patrick Lambert Categories: Internet, Movies, Software,

At the end of the year, search engines publish their lists of most search terms, indicating what the trend online is. From a more underground source however, TorrentFreak has compiled their list of top 100 search terms on BitTorrent for 2010. They got their search data from KickassTorrents, one of the top 10 BitTorrent sites, with a few hundred of million searches per year. The top search term ended up being "Inception", followed by "Iron Man 2", "2010" and "xxx". All 100 top terms are shown on their site, but it's clear what people go to BitTorrent sites for. Most of the words are movie titles, followed by porn keywords. Notably, Microsoft Windows 7 picked up the 20th spot.
Read More

| TorrentFreak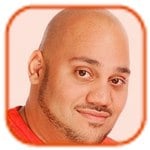 Posted by Andru Edwards Categories: Features, Handhelds, Portable Audio / Video, Product Reviews,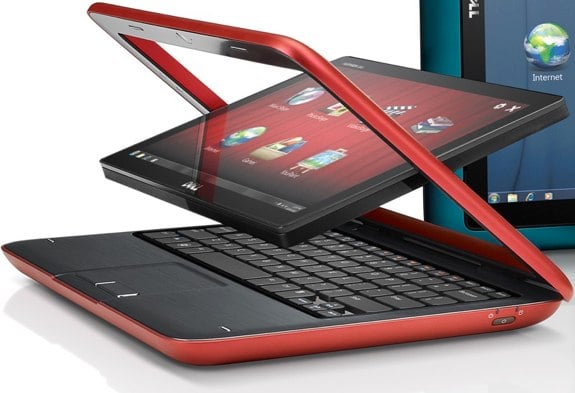 A 10-inch slate tablet seemed imminent when news broke that Dell had an iPad rival on the way, but that turned out not to be the case. The 5-inch Dell Streak was their first attempt, but ended up being more smartphone than tablet. Its second attempt—the Dell Inspiron Duo ($549.99 direct)—isn't even close. Although it is a novel take on a netbook convertible tablet, it's anything but an iPad rival. It features a cleverly designed flip hinge that exposes (and conceals) a physical keyboard, and is one of the few netbook tablets that run on an Intel Atom processor and a full blown Windows 7 operating system. Although it sports one of the most innovative designs we've seen in a while, the Inspiron Duo is no threat as a touch device to any tablet and completely misses as a netbook.
Click to continue reading Dell Inspiron Duo review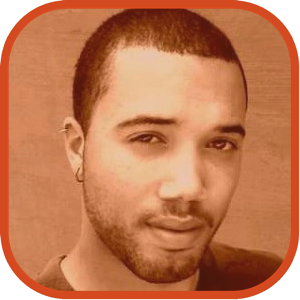 Posted by John Kilhefner Categories: Handhelds, PC / Laptop,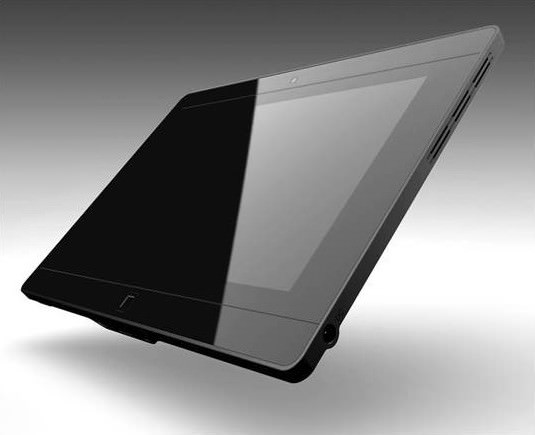 Acer let us know earlier that its new 10.1-inch Windows 7 tablet is going to use AMD, but left us hanging as far as exact specifications go. Now, from the looks of a new DigiTimes article, it's looking like Acer's tablet is going to use AMD's dual-core C-50 Ontario APU (accelerated processing unit). This APU exploits a built-in Radeon HD 6250 graphics chip and uses 9W of power. Furthermore, the tablet is reportedly sporting Tegra 2, WiFi, and 3G capabilities. Of course, none of this is officially confirmed, so stay keep your eye on the blogs.
Read More

| DigiTimes via Digi Times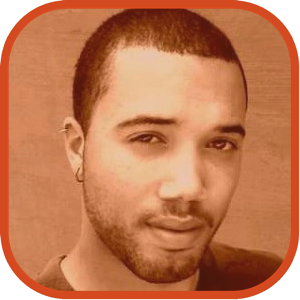 Posted by John Kilhefner Categories: Corporate News, Microsoft, Software,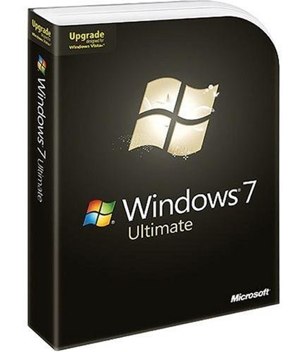 Microsoft is celebrating the first year anniversary of Windows 7 by doing a celebratory dance around the numbers - 240 million numbers to be exact.
"I think Windows 7 has exceeded expectations," said Gavriella Schuster, the general manager of Windows Product Management.
The 240 million licenses sold makes up a 17% market share for the year-old OS, and 93% of new consumer PCs are running Windows 7, while 90% of companies have either made the transition, or are making it, to Windows 7.
Read More

| Microsoft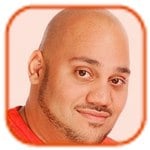 Posted by Andru Edwards Categories: Hot Deals, PC / Laptop,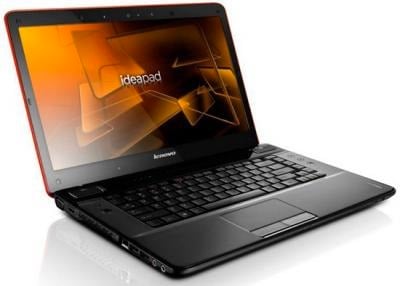 When you come across a notebook computer from a quality manufacturer like Lenovo that has a $100 off coupon alongside a $600 off stackable coupon, you've just gotta share. That's what we have here today. You can get the 15.6-inch Lenovo IdeaPad Y560 for $999 plus free shipping, a savings of $700 (or 41% if you like to look at things that way.) The notebook rocks 8GB RAM, a 1GB ATi Mobility Radeon HD 5730 graphics chip, LED-backlit display, HDMI, eSATA, 802.11n Wi-Fi, and runs the 64-bit flavor of Windows 7 Home Premium. The deal expires on August 16th, so if you are interested, click on through!
Save $700 on Lenovo IdeaPad Y560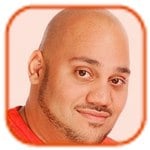 Posted by Andru Edwards Categories: Microsoft, Software,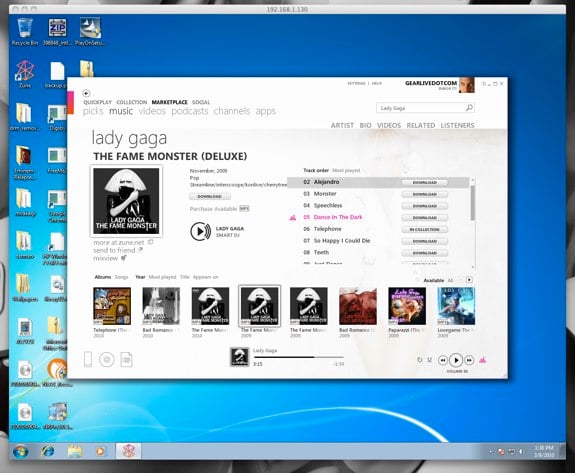 So, after upgrading my PC from Windows 7 Ultimate 32-bit version to Windows 7 Ultimate 64-bit edition, I quickly determined that using Remote Desktop Connection for Mac 2.0 to connect to the PC resulted in no sound coming through the audio redirection feature. It took a bit of Googling to figure out exactly what was going on, but as it turns out, the x64 editions of Windows Vista, Windows 7, and Windows Server 2008 simply don't include the audio redirection feature for the Remote Desktop Mac client. You'd think Microsoft would fix this themselves with a patch, but instead, they offer a Hotfix download. If you are unfamiliar with Microsoft Hotfixes, it's pretty much an annoying process. You head to the kb article to find out about the problem, then request that a link to the hotfix download be emailed to you (because they couldn't just put a download link on the help page?,) then you download the fix and attempt to open it. You then realize that the email with the download link also includes a password that you need in order to even run the fix.
C'mon, Microsoft, can we improve this asinine process?
At the very least, at the end of the day, the Hotfix worked, and I am again able to remote in to my PC from my Mac to listen to Zune. Good times.
Read More

| Hotfix: Audio Redirection in 64-bit Windows for Remote Desktop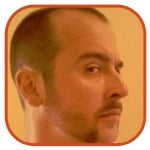 Posted by Finnian Durkan Categories: Displays, PC / Laptop, Science,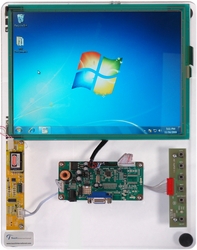 Today, Touch International is releasing its Windows 7-compatible Multi-Touch Analog Resistive (MARS) Touch Screen Module. The MARS module supports 10-finger touch and is easily modifiable, featuring superior drift-free performance, outstanding optical clarity and a fast and accurate response time, it also allows for True Touch Gesture and palm rejection while working with bare/gloved/bear-gloved fingers or a pointing device. The MARS module can also transform to a virtual keyboard or even a touch-screen piano as well. Don't worry, I'm sure that you can figure out a way to play Scrabble on Facebook with it as well. Just remember to wipe your hands before use, Cochise; can you imagine if you had to actually view a computer screen through the grime you've accumulated on your mouse pad? It would be like trying to look through frosted-glass, or the windshield on your moldy '82 Buick Regal. Don't lie, we've seen you driving it.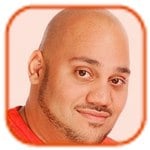 Posted by Andru Edwards Categories: Microsoft, PC / Laptop, Software,
If you got in early on the whole Windows 7 thing with the RC and never upgraded, you may wanna get cracking with that, because as of yesterday, Windows 7 RC will be bugging you a few times a day leading up to the expiration of the product. Here's the rundown:
As of February 15, 2010, Windows 7 RC users will receive the following alerts:
Windows 7 RC users receive an expiration notification in the task bar one time per day.
Windows 7 RC users are presented with the Notification Wizard one time every four hours and then one time every hour.
If that's not annoying enough, starting March 1 (that's two weeks from now,) the next phase of the expiration process begins:
Windows 7 RC users receive an expiration notification in the task bar one time per day.
Windows 7 RC users are presented with the Notification Wizard one time every four hours and then one time every hour.
Yup, your computer will restart every two hours, no matter what you are in the middle of doing. Your work won't be saved or anything. Of course, we can't blame Microsoft, since the product has been available at retail for month. Still, there's one more phase to the expiration process, and that happens on June 1:
Windows starts to a black desktop.
Windows 7 RC users are presented with a Windows Activation screen. The screen states that the Windows that you are running is not genuine.
Computers that are running Windows 7 RC restart every two hours.
So there you have it, a friendly reminder that if you are on Windows 7 RC, it's time to make some decisions. Things are about to get very annoying, very quickly.
Read More

| Microsoft

© Gear Live Inc. – User-posted content, unless source is quoted, is licensed under a Creative Commons Public Domain License. Gear Live graphics, logos, designs, page headers, button icons, videos, articles, blogs, forums, scripts and other service names are the trademarks of Gear Live Inc.