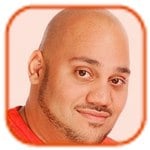 Posted by Andru Edwards Categories: Casual, Culture, Nintendo, Wii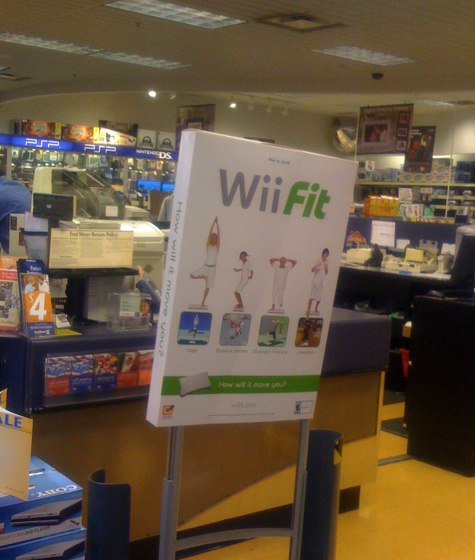 Okay, Wii Fit launches in May 21 peeps. Stores are throwing signage up all over the place, and it appears the first actual test of your fitness will be fighting the crowds in an attempt to get your hands on the game. We've already seen it going for as much as $210 USD on eBay - and the game costs less than $100. Yeah, this is gonna be fun. Thanks, Nintendo.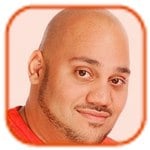 Posted by Andru Edwards Categories: Casual, Nintendo, Release Dates, Role Playing Games, Strategy, Wii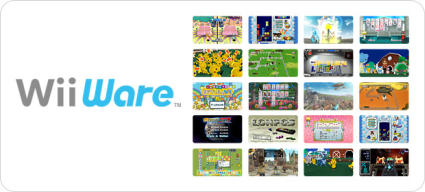 Finally, Nintendo's answer to the original game experiences in the Xbox Live Marketplace and Playstation Network has arrived in the form of WiiWare. Unlike the Virtual Console titles we are used to from Nintendo on the Wii, all WiiWare titles are original games. Small developers can get to work on creating some of these smaller casual games. WiiWare titles cost between $5 and $15, and as of today, you have six to choose from. We have full descriptions of each after the break.
Click to continue reading Nintendo WiiWare launches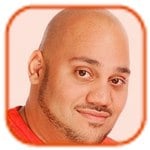 Posted by Andru Edwards Categories: Culture, Nintendo, Wii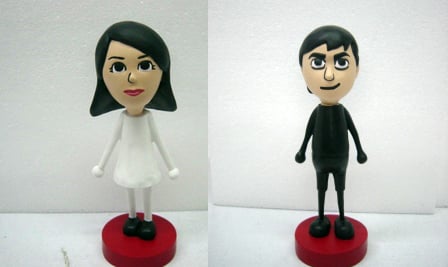 Now, we've seen custom wedding cake toppers before, but these Mii cake toppers are just…fantastic. I mean, who wouldn't want a pair of Mii characters - which look vaguely like you - standing atop their cake on one of the most important days of their lives? The best part, to us at least, is that this is a way of geeking out a bit at your wedding, without going way over the top. Those who have no clue what a Mii - or even Wii - even is, will still "get" that you were simply putting a visual representation of yourself on your cake. They run for $140 USD and are available from MiiSculptures.
The question is, would you do it?
Read More

| MiiSculptures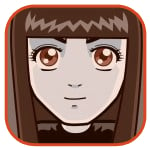 Posted by Sheila Franklin Categories: Accessories, USB, Transportation, Video Games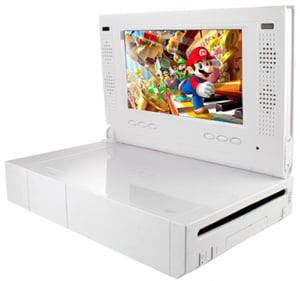 Want to travel with your Wii? How about a Chinavision ultra-portable screen? All the Wii Monitor needs is an attachment of the base to the back of your Nintendo game system. With the ports on the back, you can keep all your USB accessories. There are also ports for a DVD player or another console. The 7-inch TFT LCD display has a resolution of 480 X 234 and built-In stereo speakers. It also has reverse/up/down picture control for mounting in your car or your weirdest gaming positions. The Wii Screen comes with a cigarette lighter adaptor at a price of $101.45.
Read More

| Chinavision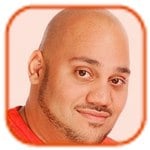 Posted by Andru Edwards Categories: Casual, Nintendo, Release Dates, Wii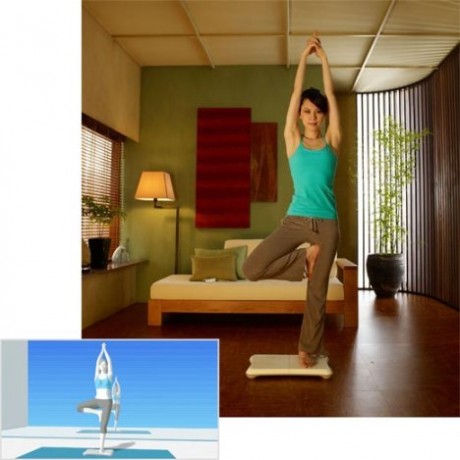 Nintendo is keeping the hits coming with their announcement that the long-awaited Wii Fit will be launching here in North America on May 19. The game, which comes packaged with the Wii Balance Board, will be sold for $89.99 - about 1/3 the price of the Wii console itself. So yeah, a tad on the expensive side for a game, but it comes with a fairly unique peripheral, so what are ya gonna do? If you are one of the first 1,000 to pre-order the game at the Nintendo World Store in midtown Manhattan between April 18-20, you even get a free Wii Fit T-shirt. Here's to fanboys playing balancing games in the hopes of getting in better shape!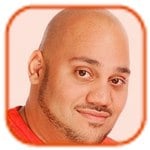 Posted by Andru Edwards Categories: Nintendo, Sports, Wii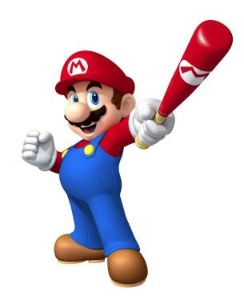 Nintendo just announced yet another Mario-themed addition to the Wii lineup this morning during their media summit in San Francisco - Mario Super Sluggers. It's exactly what you expect it will be, take Mario Strikers, remove soccer, add baseball.
"Mario is truly a one-of-a-kind character; clearly fans can't get enough of him and his friends," said Cammie Dunaway, Nintendo of America's executive vice president of Sales & Marketing. "We're giving Wii users brilliant new ways to enjoy him while expanding our series of active-play games."
Players will swing their Wiimotes like a bat, or motion a throw towards a baseman - you know, all that Wii stuff Nintendo likes to do. Mario Super Sluggers is scheduled to launch later this year.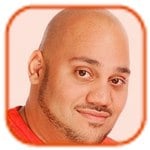 Posted by Andru Edwards Categories: Driving, Nintendo, Trailers, Wii
The folks over at Wii Nintendo were able to spend some quality time with Mario Kart Wii, and they captured a good two hours of footage for your viewing enjoyment. The footage, embedded above, shows off all 32 courses from the game, so if you want to be completely surprised, you may want to steer clear. The game is played on the 150cc setting in the video, and you are also able to check out some of the menus and all that. Finally, they give their thoughts on the game, as well as the Wii Wheel.
Read More

| Wii Nintendo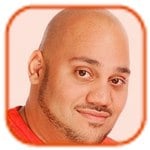 Posted by Andru Edwards Categories: Accessories, Nintendo, Nintendo Gamecube, Wii

Look out, world - Nintendo is about to unleash a brand new Gamecube controller. Yeah, you read that right. What's old is now new again. The "new" controller will be the exact same design as the original Gamecube controller, except this one will be white, and the cable length will be a good 3 meters. Now, if it isn't obvious to you why Nintendo is doing this, let us spell it out for you. It's white so that it matches Wii, the cable is longer than the original because people are sitting farther away from their televisions than they were 8 years ago, and the only reason they are even releasing a Gamecube controller in the first place is because of how massively popular Super Smash Bros: Brawl has become. Let's face it - playing that game with a Wiimote, or even Wiimote-Nunchuk combo is horrible compared to the joy that the Gamecube controller brings.
Our wish? That Nintendo would make a Gamecube controller that plugs into the Wiimote instead, keeping it wireless.
Read More

| Nintendo Wii Controllers via Go Nintendo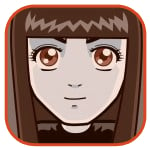 Posted by Sheila Franklin Categories: Household, Misc. Tech, Video Games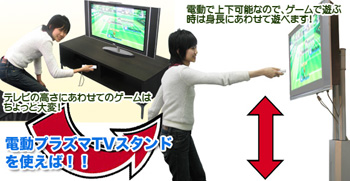 Since you move around when you Wii, Thanko, the Lillian Vernon of Japan, has come up with this remote controllable device "of electromotive ascent and descent type large-sized television stand." Translating the translation, the stand is meant for a screen of 40 to 60-inches, can stop at whatever height you desire, and has casters for portability (that thankfully lock down for those times when you get carried away by the game.) It's available for a hefty 69,800 Yen (~$707.00.)
Read More

| Thanko (translated) via Digital World Tokyo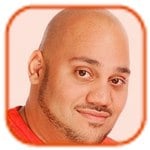 Posted by Andru Edwards Categories: Driving, Hardware, Nintendo, Release Dates, Wii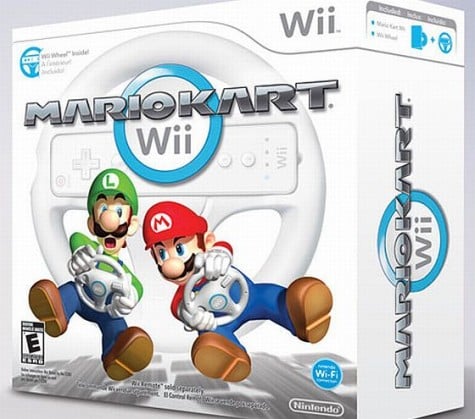 After hitting you with the Japan and European launch dates for Mario Kart Wii, we are happy to bring you the news that the game launches here in North American on April 27th. That's just a mere six weeks away before we can get our hands on all that racing wheel (Wii-l?) goodness. Just a reminder, Mario Kart Wii ships with the Wii Wheel, which is a plastic steering wheel that the Wii Remote can snap right in to, for a more intuitive driving experience.
"Mario Kart Wii transforms one of our most popular franchises into a race that every member of the family can join," said Cammie Dunaway, Nintendo of America's executive vice president of Sales & Marketing. "Driving with the Wii Wheel could not be more natural, and this is one place where speeding is encouraged."
If you prefer not using the add-on, you will be pleased to know that the game works just fine with the Wii Remote all by its lonesome, as well as with the Nunchuk, Classic Controller, and even the Gamecube controller. Similar to Super Smash Bros. Brawl, Nintendo went out of their way to ensure that gamers would be completely comfortable, regardless of their preferred style of play.
Just when we've just gotten into Brawl, we are already awaiting our next Wii game purchase. I mean, 16 new courses, 16 classic courses, 10 battle courses, and motorbikes? Who's with us?
© Gear Live Inc. – User-posted content, unless source is quoted, is licensed under a Creative Commons Public Domain License. Gear Live graphics, logos, designs, page headers, button icons, videos, articles, blogs, forums, scripts and other service names are the trademarks of Gear Live Inc.