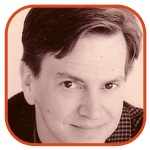 Posted by Tom Mason Categories: Editorials, DC Comics
Previously, DC Comics in Burbank was looking for a Creative Services Coordinator.
Now they're looking for a Creative Services Manager.

You'll be working in the Creative Services department in conjunction with Warner Brothers Consumer Products, "overseeing and guiding creative," and creating/providing "materials for licensees concerning concept, character, story and design when requested."

They'd prefer someone with a college degree and 3-5 years experience in creative licensing and brand management, experience with highly confidential materials (can't let the schematics for the new Green Lantern figure hit the internets too soon), and a "passion for DC characters and properties."

Good luck, job seekers!

[Artwork: Garbage Man by Aaron Lopresti. One of the new characters appearing in DC's upcoming anthology book, Weird Worlds, © DC Comics]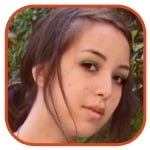 Posted by Robin Paulson Categories: Movies, DC Comics
Despite the fact that JJ freaking Abrams is practically handing himself on a plate to Warner Bros. for the next Superman movie, the film giant is putting the Man of Steel on hold.
Sources are saying that the studio has halted any production with the character because of a legal dispute concerning co-creator Jerry Siegel's heirs. Well, there's also the fact that Bryan Singer's Superman Returns didn't fare as well at the box office as the execs were hoping.
With everyone and their mother (Kevin Smith, the Wachowski brothers, Mark Millar, and McG are all rumored to have thrown their hats into the ring) vying for the coveted script and directing positions, it's considerably understandable as to why Warner Bros. needs some time to process what they'll do with the franchise.
I say that while still feeling impatient at the same time—solve the legal problems (as if they don't have enough money) and pick someone already! Well, as long as it isn't McG; I fear seeing anyone from The O.C. or Charlie's Angels casted as Lois.
Read More

| io9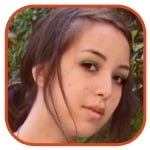 Posted by Robin Paulson Categories: Movies, DC Comics
We've seen Megan Fox fit into a fairly small corset for Jonah Hex; now we've got a better look at Josh Brolin getting into the title character's shoes (and hat).
Deformity? Check. Bad-ass hat? Check. Scary? Check.
Click to continue reading Sneak Peek: Josh Brolin as Jonah Hex
Read More

| Rope of Silicon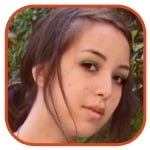 Posted by Robin Paulson Categories: Interviews, Movies, DC Comics
Hey Warner Bros.—ever consider hiring JJ Abrams? You ought to know that he's still asking for that Superman gig!
The Star Trek director and Lost co-creator had written a script for the caped crusader way back before his career took off. Despite his vast success with his Star Trek reboot, Abrams is still longing for a shot at revitalizing the Superman franchise. He recently opened up about his relationship with the superhero:
"Writing that script was a long process. It was a very passionate character for me. As a kid growing up it meant a lot to me. It would be wonderful and fun to see that brought back. I don't know what Warners is thinking or what their plan is. It would be a blast… No one has talked to me about it. Obviously I'm sure Warner Brothers has a plan for what they want to do."
Did you hear that, higher-ups?
Not only are Abrams fans supporting this collaboration, but apparently so is fellow filmmaker, Kevin Smith—check out the video after the jump.
Click to continue reading JJ Abrams Wants in on Superman Movie
Read More

| MTV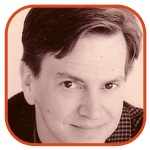 Posted by Tom Mason Categories: Editorials, DC Comics
Michael Uslan has had a very interesting career in comics - he went from fan to comic book writer to producer of the modern era Batman films. Uslan has been called one of the 25 Most Influential People In Comic Book Movies.
Now Uslan has just signed on to write his autobiography for Chronicle Books. The book, The Boy Who Loved Batman, traces Uslan's journey "from a comics-obsessed childhood in 1950's New Jersey, to the fulfillment of his vision of the Dark Knight over the course of six Batman films." The book will also feature "comic reproductions, photos, and illustrations."
Click to continue reading Michael Uslan: The Boy Who Loved Batman
Read More

| Cuppacafe


Posted by Alex Lifschitz Categories: Action, E3, PlayStation 3, Reviews, Xbox 360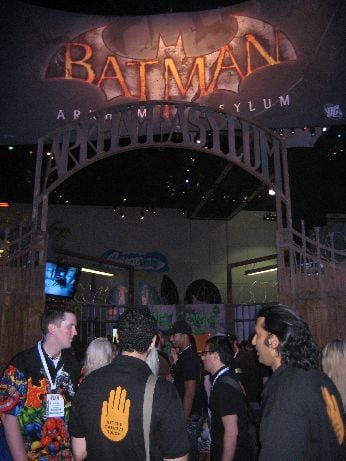 God dammit, Warner Brothers, how the hell am I supposed to come into this convention without any bias when you set up a demo center like this?
They brought in their own little slice of Arkham Asylum to display the latest Batman game to attendees of E3 '09, and while it took for-f*cking-ever to get a turn to play it on the 360, it was well worth the wait.
Hit the jump for our impressions of Batman: Arkham Asylum.
Click to continue reading E3 2009 Idle Speculation: Batman: Arkham Asylum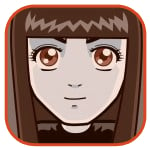 Posted by Sheila Franklin Categories: HDTV, Home Entertainment, Movies

Red2Blu will take your old Warner Bros. HD DVDs and for $4.95 each (as well as shipping and handling) they will exchange them for Blu-ray discs. You simply mail the original to their processing center, and you will receive your new disc in 4 to 5 weeks. Check out the WBshop to find out what titles are available, as well as a listing of newly released ones.
Read More

| Red2Blu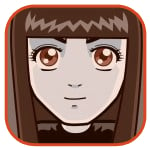 Posted by Sheila Franklin Categories: Corporate News, Home Entertainment, Movies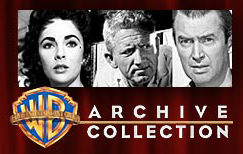 Good news for fans of classic movies and TV. Warner Brothers will release some of them on DVD for the first time. The online service is known as the Warner Archive Collection and will create each one on demand when ordered for $19.95 apiece. The site includes titles such as "Al Capone," "I Was a Communist for the FBI" and "Edison the Man." Right now there are about 150 films, but more will be offered in the future including more recent films.
Read More

| WB Archive Shop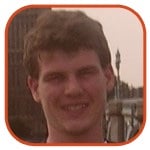 Posted by Todd Matthy Categories: Movies, Reviews, DC Comics
Since its trailer debuted with "The Dark Knight" we have all been waiting patiently for the big screen adaptation of the greatest graphic novel of all time. So, does it live up to its hype? When I first read Watchmen over the summer before my junior year of high school, I thought it was very cinematic and would translate well into a film. Obviously edits would have to be made, but still in the right hands it would be good. Zack Snyder is the right hand. Snyder's adaptation is extremely faithful to the source material, some might say too faithful at times. Some scenes are lifted directly from the comic book, while others, though faithful, have some modifications. But I'll get to those later.
Click to continue reading Watchmen Review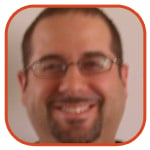 Posted by David Torres Categories: Reviews, Television, DC Comics
I watched the premiere episode of the newest Batman television series with my four-year old son, James - he loved it. However, he also likes Caillou and The Backyardigans. If you are a parent with a young child, you know what I'm talking about.
The latest Batman cartoon takes its name and format from the classic original run of the "Brave and the Bold" comic series that featured Batman teaming up with a different super-hero from the DC Universe each month. The premiere episode was entertaining. It's a decent story that saw Batman teaming up with Jamie Reyes the Blue Beetle. It's cool that DC and its parent company, Warner Brothers, are sticking with Jamie and introducing him to an audience outside of the comic book world. I wasn't crazy about the death of the Ted Kord Blue Beetle, especially with the new Blue Beetle's outfit. I hated the outfit when I first saw it, but it's grown on me. I also like the character of Jaime himself in the various appearances he's made in comics over the past two years. That said, what about tonight's episode?
Click to continue reading Review of Cartoon Network's Batman: The Brave and the Bold
Read More

| Cartoon Network

© Gear Live Inc. – User-posted content, unless source is quoted, is licensed under a Creative Commons Public Domain License. Gear Live graphics, logos, designs, page headers, button icons, videos, articles, blogs, forums, scripts and other service names are the trademarks of Gear Live Inc.