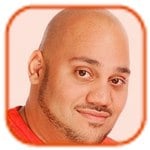 Posted by Andru Edwards Categories: Accessories, Cell Phones, Corporate News, Handhelds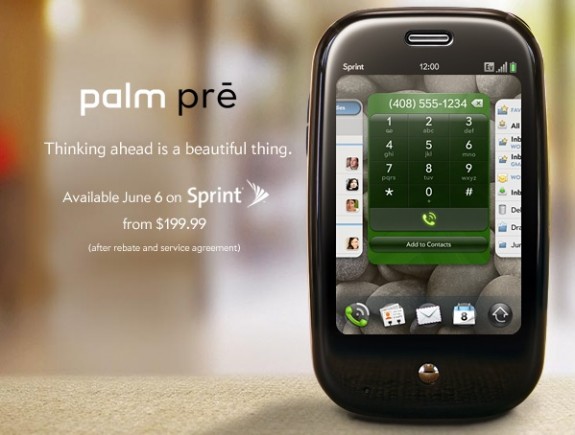 It is officially official: The Palm Pre is launching on June 6th at $199.99 after $100 mail-in rebate and 2-year contract. The Sprint exclusive Pre will be available across the United Stats (yes, US-only for now) in Sprint stores, Best Buy, Radio Shack, and certain Wal-Mart locations. As far as plans are concerned, you can get the Palm Pre with Sprint's Everything Data plan, or the Business Essentials with Messaging and Data plan. Of course, the Touchstone charging accessory will also be available for $69.99, which includes the $49.99 Touchstone dock and the $19.99 back cover for the Pre that's required.
So there you have it, you'll be able to get your Pre on in 20 days.
Read More

| Sprint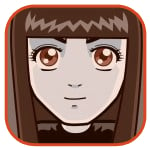 Posted by Sheila Franklin Categories: Corporate News, Nintendo, Nintendo DS, Portable/Mobile, Wii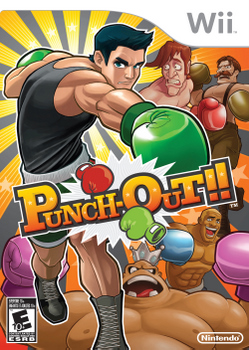 Nintendo has released this year's game schedule for the Wii and DS/DSi. Titles include Punch-Out, Guitar Hero On Tour: Modern Hits, the Conduit, Harry Potter and the Half-Blood Prince and Grand Theft Auto: Chinatown Wars. Check out the full list at the link. We think that this is a good time on their part as it seems that Wally World is already allowing pre-order for the DSi for $169.00, with no mention of any games, even though the mini-game system is compatible with many DS titles.
Read More

| Daily Tech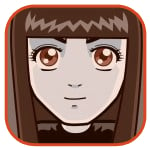 Posted by Sheila Franklin Categories: Cameras, Internet, Misc. Tech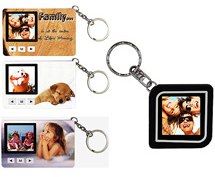 It turns out that digital photo frames are more susceptible than ever to viruses. If you bought or received a Mercury 1.5-inch keychain from Walmart or other retail stores, you could be at risk. Amazon emailed a warning to owners about Samsung's SPF-85H 8-inch frame which was infected as well on its installation disc. Last year, the trojan Mocmex was found in some items from retailers like Best Buy, Costco and Target. If you are worried that you may have one, contact the store your frame came from or the manufacturer.
Read More

| ars technia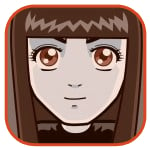 Posted by Sheila Franklin Categories: Google, Internet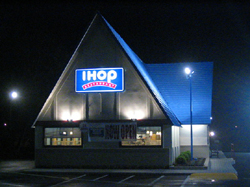 The number 1 search on Google yesterday morning was "ihop." We guess that it wasn't enough to gorge on holiday roast beast. Or maybe some just wanted to get an omelet before last minute shopping, since the #2 search was "stores open on Christmas day." Included on the list was "Waffle House" (#9,) Denny's (#10,) "Wal-Mart Christmas Day hours" (No. 16,) and "Is Best Buy open on Christmas" (No. 18.) Find the complete list via the link.
Read More

| LA Times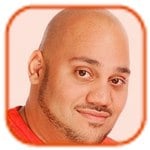 Posted by Andru Edwards Categories: Apple, Cell Phones, Handhelds, Rumors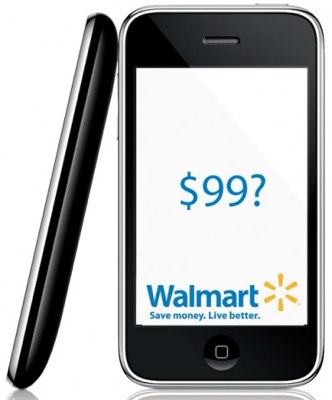 Now remember, this is a rumor, but our friends over at the Boy Genuis Report are saying that they are hearing rumblings that the iPhone will be hitting Wal-Mart soon, and the price is going to be $99 a pop. Now, we've heard these Wal-Mart and iPhone rumors before, and we are almost certain that the iPhone will be hitting your local Wally World soon. However, the word here is that you'll be able to pick up a 4GB iPhone, something that hasn't been around for quite a while, for a Benjamin. Yeah, you lost out on the storage space, but seriously, this is Wal-Mart, and it's a $99 iPhone. Expect updates on this one as soon as we hear more.
Read More

| Boy Genius Report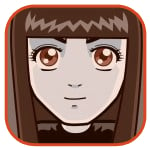 Posted by Sheila Franklin Categories: Corporate News, Portable Audio / Video, Toys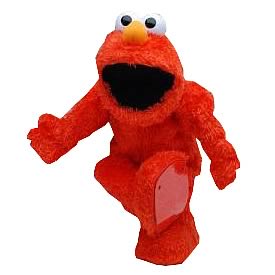 Walmart is trying to keep that economy flowing with their 12 Toys of Christmas. The list includes the hot Elmo Live for $59.88 (which is really not that terrific a deal as Fisher-Price's MSRP is $60.00,) Fisher-Price's Portable DVD Player for $149.88, the EyeClops Night Vision Infrared Stealth Goggles for $68.88 and Air Hogs Zero Gravity R/C Mini SUV for $25.00. Shop early. We found the Air Hogs already sold out online and you have to actually hit Walmart in the real world to get an Elmo.
Read More

| Walmart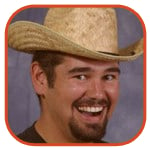 Posted by Patrick Phelps Categories: Cell Phones, Handhelds, Hot Deals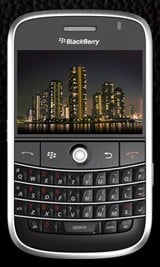 The new BlackBerry Bold, which was released yesterday, is suddenly coming to Wal-Mart at an amazing price: FREE.
Billed as the BlackBerry Bold Unlimited, the catch to this seemingly great deal is that you have to sign on with a two-year contract, at least a 1350 minute talk plan and unlimited text messaging, on top of the required BlackBerry data plan – not a bad deal if you talk and text that much anyway. The deal is through LetsTalk, if you'd like to skip the middleman and order direct from them.
Read More

| Wal-Mart Online Circular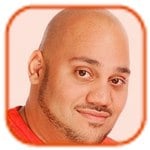 Posted by Andru Edwards Categories: Apple, Cell Phones, Handhelds, Rumors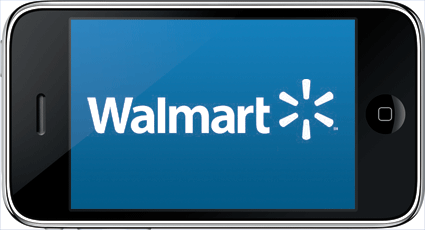 You know, as much as we aren't fan of Wal-Mart, we understand that it helps get products out to the masses. The latest rumor has Wal-Mart selling the iPhone 3G during the lead-up to this years Black Friday. This would make Wal-Mart the second big box retailer in the US to carry the iPhone, with the first being Best Buy. As is the policy with Best Buy, AT&T, and the Apple Store, we'd expect that you would have to activate the iPhone at Wal-mart.
If this rumor proves true, we expect a lot more iPhone 3Gs to be sold this holiday, and by that, we mean even more than the enormous amount that we had already predicted. Hey, AT&T, would you mind beefing up your 3G access a bit more? It's gonna get crowded.

Posted by Chris Pereira Categories: Corporate News, Microsoft, Rumors, Xbox 360
Three different images have made their way onto the Internet promoting an Xbox 360 price drop, showcasing sales circulars from Circuit City, Walmart, and Toys 'R Us. The Core system drops $20 to $279.99, the Premium drops $50 to $349.99, and the Elite drops $30 to $449.99. Cheaper prices are nice, sure, but as one NeoGAF poster pointed out, the differential between the Core and Premium systems' prices seem, well, stupid.
When asked what about this makes the Core system (which has long been referred to as the 'tard pack) even more 'tarded, Sho_Nuff82 responded, "Core + 512MB memory card = $330, which is now $20 less than a Premium, that's what." And he has a point.
With the Wii set in stone for the time being at $249.99, it would have made sense to drop the Core system's price down to match that. It would have made for all the more compelling of a reason to pick up a Core for the average consumer. What we have instead appears to really be a 'tard pack.
The only sense that can be made of this is that another price drop is coming later this year, perhaps in November so as to create some buzz before the holiday shopping season.

Posted by Chris Pereira Categories: Corporate News, Nintendo, PlayStation 2, PSP, Survival Horror, Take2, Wii
Take Two is in what we call a pickle. Manhunt 2, set for release on July 10, has received a preliminary ESRB rating of Adults Only. Initially, this was believed to be a major problem due to the fact that some major retailers – such as Walmart – wouldn't carry the game. Walmart composes a significant portion of the videogame retail market, making the AO rating a major blow.
Then came word that Nintendo doesn't allow AO-rated games to appear on its systems. In other words, no Manhunt 2 on Wii, or at least not until the game receives a lower rating.
But as with books, television and movies, different content is meant for different audiences. That's why the ESRB provides ratings to help consumers understand the content of a game before they purchase it. As stated on Nintendo.com, Nintendo does not allow any AO-rated content on its systems.
How about Sony, who was supposed to see the game land on both the PlayStation 2 and PSP?
Currently it's SCE's policy not to allow the playback of AO rated content on our systems.
So where does this leave Take Two and Rockstar? They're left with a very limited number of options, none of which are particularly attractive.
Click to continue reading The Adults Only Manhunt 2 Saga
© Gear Live Inc. – User-posted content, unless source is quoted, is licensed under a Creative Commons Public Domain License. Gear Live graphics, logos, designs, page headers, button icons, videos, articles, blogs, forums, scripts and other service names are the trademarks of Gear Live Inc.