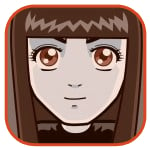 Posted by Sheila Franklin Categories: Misc. Tech, PC / Laptop, Science, USB,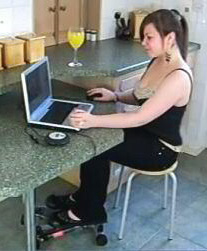 Gamercize's GZ PC-Sport has surely been devised for those who can pat their heads and rub their stomachs at the same time. Place it under your desk, connect to your USB mouse or keyboard, and start walking. If you slow down or stop, the peripheral will not work. We call that massive incentive. The Sport lets you know how well you are doing and gauges which level you are on. The Power Stepper steps up (pun intended) when you adjust it to a brisk walk and the Endurance Cycle lets you pedal away while chatting, e-mailing, or other online activities. You can purchase a full package or simply purchase the PC-Sport and use your own exercise machine for prices beginning at £69.95 (~$140.00.)
Read More

| Gamercize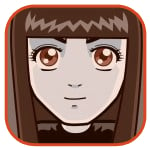 Posted by Sheila Franklin Categories: Internet, Misc. Tech,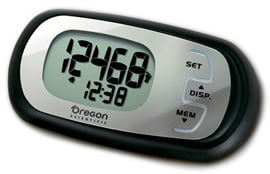 The Anywear 3D PE980 Pedometer means precisely that, since you can carry it your pocket, backpack, or around your neck. Not only will it measure the distance walked (up to 99,999 steps) and the time that has elapsed, it counts your calories burned and stores up to 7 days of data. But the best part has to be that when it measures your progress, it will let you know just when you can expect to hit that finish line. It also has a clock with alarm, included batteries, a lanyard and clip, and a price of $49.99.
Read More

| Oregon Scientific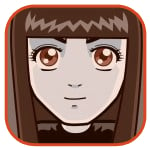 Posted by Sheila Franklin Categories: Misc. Tech, Science,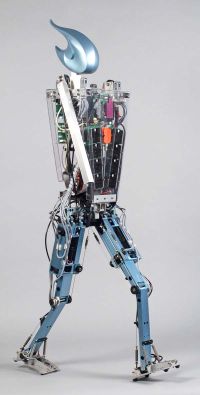 ASIMO eat your heart out. Flame is now the most advanced walking robot to date. Created by Dutch PhD student Daan Hobbelen of TU Delft, his bot is both stable and energy efficient. To accomplish his objective, he studied how people walked for the first time. He then gave Flame seven motors and a balance mechanism created with stability algorithms. Daan is hoping that the technology will be used to help treat those with walking disabilities.
Read More

| Physorg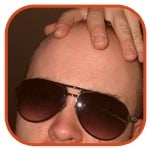 Posted by Johnny Mercedes Categories: Distribution, Home Entertainment, New Releases,
I've been using the Blockbuster Total Access service for about four months now, and while the convenience of exchanging movies same-day seemed efficient in the beginning, the availability of titles both in-store and online has left much to be desired. However, in the last three weeks, I've begun to notice one major benefit of the service.
I live in Seattle, very close to the downtown area in a small condominium. Because I'm tightly packed into an urban area, I don't own a car and do most of my roaming on foot. The nearest Blockbuster store is half a mile from my home in a neighborhood full of moderate hills and slopes — it's not Everest, but it's not level ground, either. Now, I've been watching what I eat recently — my girlfriend and I want to look good on the beach this summer — but by no means was I expecting to start dropping pounds.
The other odd change I've noticed, besides the fewer calories and healthier diet, has been the number of trips I've taken per week to the Blockbuster store and back, sometimes averaging close to four or five times. One might think that I just watch a lot of movies and am trying to take advantage of the service to get my money's worth. Well, that would only be partly true: I do watch a lot of movies, but only ones that I've chosen specifically for review on FilmCrunch. This means that I have one (sometimes two) new releases to pick up every week, and I have about five or six days to get that movie and watch it. When I've decided on a film, along with my friend and co-host Veronica Santiago, I quickly put it at the top of my Blockbuster queue, making sure I've timed the return of my mailer so that it will come quickly. This also counts as one walk to the mailbox and back. We all know what Blockbuster's availability is online, so I don't often hold out much hope. But luckily, they send the second movie in my queue, and I can go to the store with that mailer and exchange it for an in-store DVD. Oh, but wait — the in-store supply is all but decimated in the few weeks after a new release. This is where I start to feel frustrated.
What happens now is at first a casual, then desperate attempt at getting my DVD before the deadline, walking to and from the store over and over, checking everyday for the new releases I require. During this time I noticed that I felt a bit slimmer. Sure enough, I went to my scale and saw a shortage of around three pounds. I thought, Okay, I had planned on getting to the gym, but that didn't work out. What other activity could be causing this? Then, it hit me: Because Blockbuster Total Access has such a poor selection of new-release titles, I'm burning calories with all the trips I make back and forth, attempting to take advantage of the convenience they offer.
I've now lost around five pounds, with a beginning high of 159 and a current, satisfying 154. In a way, I've become Subway's Jared, blending consumerism with a little exercise. And if I'm Jared, then Blockbuster is Subway, offering a decent product at a decent price, but leaving customers wishing for the piled-high toppings and sauces that aren't all that good for you — you know, the sandwich you like better.
© Gear Live Inc. – User-posted content, unless source is quoted, is licensed under a Creative Commons Public Domain License. Gear Live graphics, logos, designs, page headers, button icons, videos, articles, blogs, forums, scripts and other service names are the trademarks of Gear Live Inc.