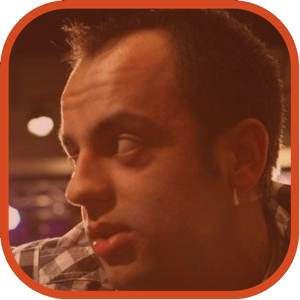 Posted by Andrey Malskiy Categories: Science, Transportation,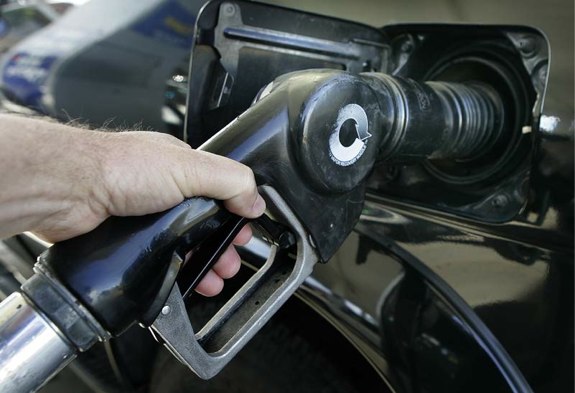 With the decline of the economy, the automakers took a huge hit in the United States. One could only wonder what outcome of such events would be. Looking past the rollercoaster economy, bailouts, and scandals, consumers have benefited the most as it pertains to the automotive industry by way of increased miles per gallon. As the economy slowly picks itself outta the dump, consumers are slowly returning to the market for new vehicles.
Over the past few years, regulations have passed which mandate more MPGs per vehicle. The old average hovered around 18 miles per gallong. Today, the average hovers around 21 miles per gallon, and is expected to reach 34 miles per gallon by 2016 (this being said among light duty vehicles.) However, regulations suggest that manufactures average 54 miles per gallon by the year 2025. Interestlingly, despite these increases, there has been a small decrease in fuel economy in hybrid vehicles.
Hybrids, naturally known for their great fuel economy, have seen an average of 3 miles per gallong decrease since their introduction into the market. However, we suspect that part of the reason for this is due to the larger hybrids that have been introduced into the market, such as the Volkswagen Touareg Hybrid.
Click through to read the full press release, which includes a bunch of interesting figures.
Click to continue reading Average fuel economy of new vehicles increases by 14% compared to four years ago
Read More

| The Detroit Bureau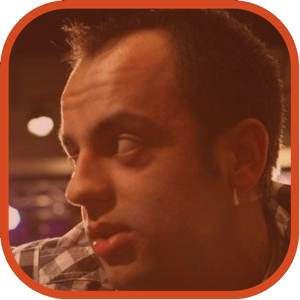 Posted by Andrey Malskiy Categories: Editorial, Features, Transportation,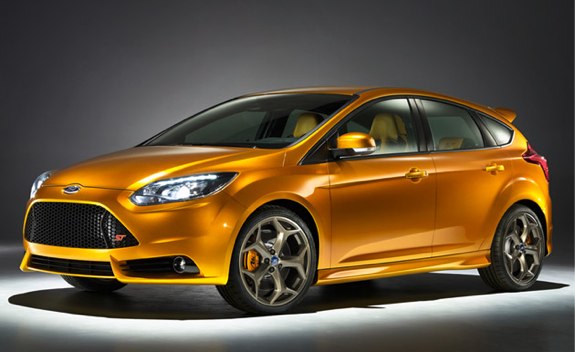 Europe always seems to get the best of breed when it comes to cars. Regardless of the make or model, Europe takes delivery of vehicles we can only dream of over here in America. Here in the States we're often left with slightly bland, dumbed down, and unappealing vehicle selection. Even Ford, an American company, offers vehicles in Europe that we can't get here at home like the Ford Falcon and Focus RS, which we'll zone in more later in the article.
Europeans have a knack for the ultimate driving experience, and one thing we noticed during a visit over the Atlantic during the summer was their love of hatchbacks. No, we're not talking about some hokey-puck cheap car that you'd find a teenager racing around town in. These vehicles are actually pretty awesome. We've put together our list of five hot hatches to look out for and consider if and when you're in the market. Read on!
Click to continue reading Top 5 Hottest Hatchback Cars in the U.S.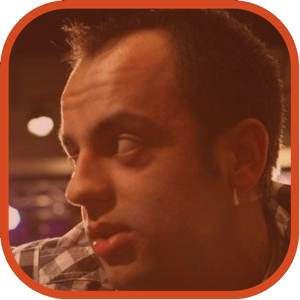 Posted by Andrey Malskiy Categories: Transportation, Videos,
It's that time of the year where we can freely get down on junk food, trash talk, and look forward to the commercials just as much as the big game. We're talking about the Super Bowl (oh, and don't forget to enter our Big Game Giveaway!) Each year millions upon millions are dumped on commercials for mere marketing purposes.
Without a doubt, Volkswagen had one of the most successful commercials last year (see video after the jump to jog your memory) and is aiming to repeat its success again this year staying with the Star Wars theme. However, Volkswagen is not the only one fighting for airtime during the big game. Honda, Acura, and Cadillac have aired their Super Bowl commercials early this year and I want to focus your attention on the creativity of the ads.
Manufacturers know that millions will be watching the game on the 5th, and one would think that they would put effort into creating an entertaining commercial. Well one would think, but that's not always the case. Let's take a look at the Cadillac ATS spot, above.
Click to continue reading Acura, Cadillac, Honda, and Volkswagen Super Bowl commercial sneak peeks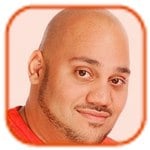 Posted by Andru Edwards Categories: Transportation,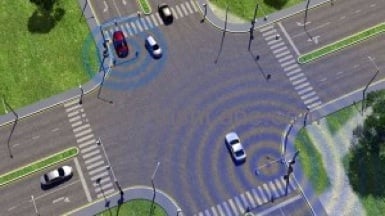 Ford brought a small fleet of intelligent vehicles to San Francisco to showcase a technology that the company expects will be mainstream in about five years, from most automakers.
Two Ford Focus cars and a Ford Expedition were equipped with a technology called Dedicated Short-Range Communications (DSRC), which basically serves as a car-to-car wireless connection that currently serves as a crash avoidance system in Ford's implementation, and as a wireless toll collection mechanism overseas. Eventually, it could even be used for entertainment purposes.
Although Ford demonstrated the technology in a parking lot outside of AT&T Park, the company isn't alone in developing the technology. Ford, General Motors, Nissan, Honda, Toyota, Volkswagen, Audi, Mercedes, Hyundai, and Kia are all working together, plus truck, bus, and motorcycle companies, said Mike Shulman, the technical leader in Ford's Active Safety Research and Innovation department.
"Next year, we're doing a model deployment in a city where there will be thousands of equipped vehicles and trucks and buses all sending out these messages, and then the goal in 2013 is to start a regulation that will require this on all vehicles. Then, maybe consumer electronics companies would start designing products that could be retrofitted onto existing cars, because everyone sees the potential," Shulman said.
"Maybe five years from now, cars will be equipped with this," Shulman added.
Click to continue reading Ford to produce smart cars that warn each other of an impending collision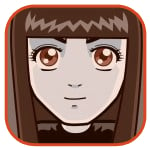 Posted by Sheila Franklin Categories: Design, Transportation,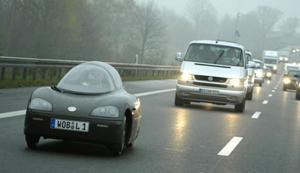 Take a look at Volkswagen's revamped carbon-fiber microcar that gets over 200 mpg. The VW features two-cylinders, weighs a mere 660 lbs., and seats two. A basic model will include ABS/ESP, a driver's airbag, a sequential motorbike-style transmission, as well as LED head and tail lights. Don't look for extras though, as power steering and brakes won't be available and air conditioning is optional. Set to debut in 2010, the price should be somewhere between $30,000.00 and $40,000.00.
Read More

| Car Magazine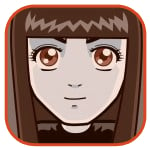 Posted by Sheila Franklin Categories: Corporate News, Design, Transportation,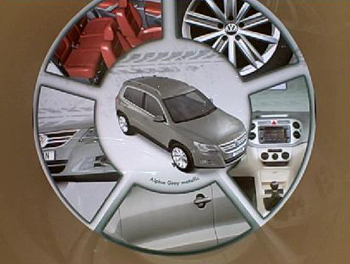 There weren't as many clever toys at the NAIAS this year. Almost everything was interactive touchscreen technology, cutting down on the paperwork and the need for real humans to talk to us. We did find a machine tucked away in the Volkswagen area that would print pictures and specs on demand of their new Tiguan. You specify the options you desire, push print, and voila! We suspect that by next year, there will be no need for humans at all.
By the way, we did check out the newest Beetle, which an associate told us featured a built-in flower bud vase on the console last year. This year it is simply a roomy, clean-looking sedan at a MSRP of about $24,000. A couple of shots after the jump.
Click to continue reading NAIAS 2008: Volkswagen Tiguan Printer
Read More

| NAIAS 2008

© Gear Live Inc. – User-posted content, unless source is quoted, is licensed under a Creative Commons Public Domain License. Gear Live graphics, logos, designs, page headers, button icons, videos, articles, blogs, forums, scripts and other service names are the trademarks of Gear Live Inc.