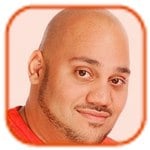 Posted by Andru Edwards Categories: Action, Editorial, Features, First Person Shooters, PC, Xbox 360, Xbox Live,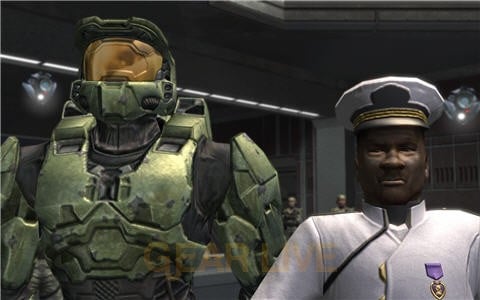 So, Halo 2 for Windows Vista is launching on May 8, 2007, and we have been able to spend some time reviewing the title. Since everyone is familiar with Halo 2, we felt a full review wasn't in order. Instead, we wanted to clue you in on the ten best improvements we experienced while reviewing the game. These ten features raise the bar for Halo as a whole, and may be a foreshadowing of things to come in Halo 3:
Achievements: If you are looking for something fun that adds another level of fun and challenge to the Halo 2 world, this is it. We have said it before, and we will say it again - Microsoft hit a gold mine with the notion of achievements. No sooner than when we finished a multiplayer deathmatch did we rack up a total of three achievements. Meleeing five people from behind (and thusly earning the Ninja achievement) was nice, but Meleeing someone who already had the Ninja achievement (and thus earning the Flaming Ninja achievement) was even better. We have the achievement to prove it. For those wondering, yes, the achievements you earn in Halo 2 for Vista (or any other Games for Windows game) is counted towards your Xbox Gamerscore.
Click to continue reading Top Ten Improvements in Halo 2 for Windows Vista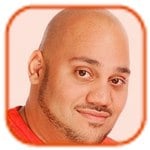 Posted by Andru Edwards Categories: Features, HDTV, Home Entertainment, Movies, Music, PC / Laptop, Podcasts, Videocasts, Videos,
Read More

| The Bleeding Edge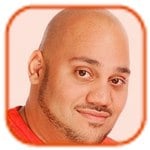 Posted by Andru Edwards Categories: Gizmatic, Short Bytes, Features, HDTV, Home Entertainment, Movies, Music, PC / Laptop, Videocasts,
We were able to get a first-hand look at the new AMD LIVE! Digital Home Cinema concept while hanging out with the AMD crew. For those who may have missed it at CES, the AMD LIVE! Home Cinema is pretty much a specialized HTPC that aims to replace just about everything in your entertainment center, save for game consoles. It can run Linux or Windows Media Center, and is even a digital cable tuner that is CableCARD compatible. Powered by an AMD Athlon 64 X2 dual-core processor, it aims to provide an immersive theater-quality media experience with high-definition video, integrated 100 watt per channel surround sound audio and Internet capability, all in a device fit for your entertainment center. Check the video for a full walk-through.

Posted by Lolita Beckwith Categories: Apple, Microsoft, Music, Software,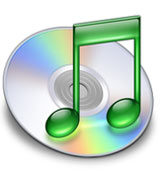 When Microsoft unleashed havoc released it's new Vista operating system, one of the many complaints from users was its incompatibility with Apple's iTunes, at worst causing iPods to crash. Apple and Microsoft worked together to update iTunes and they've delivered. The newest version (7.1.1) is available now, and most of the problems with Vista have been resolved. However, this writer, a fed-up and frustrated
Vista user, is not taking any chances, and will wait until the next version of iTunes is released before diving in.
Read More

| Apple

Posted by Christopher Sasaki Categories: Internet, PC, Xbox 360, Xbox Live,
Microsoft's Games for Windows – Live service will be launching on May 8th, along with the launch of Halo 2 for Windows Vista. Microsoft also confirmed the pricing for the Silver and Gold tiers for the online service; like its Xbox Live sister, the Silver tier is free while the Gold level costs $49.95 per year. There is less of a differentiating factor between the two levels than on Xbox Live. While Xbox Live silver users have no online gaming support, Games for Windows – Live Gold level members will get access to friends lists and PC multiplayer gaming only. The Gold level will basically add more comprehensive matchmaking and cross-platform gameplay.
Microsoft announced three titles that will be supporting Games for Windows – Live; Halo 2, Shadowrun, and UNO. With only Halo 2 promised at launch, its hard to recommend that PC gamers without an Xbox Live Gold account already pay out the money for the full fledged service, particularly since Halo 2 won't support cross-platform play. Of course, this will somewhat depend on how well developed a matchmaking service the game offers at the Gold tier. Still, the slate of games promised for this online service is really short right now; it almost feels like the ideal target customer for this is a current Xbox Live Gold member with an Xbox 360 that also has a decent gaming machine running Vista.
Microsoft's full press release continues after the jump.
Click to continue reading Games For Windows Live Service Coming May 8

Posted by Lolita Beckwith Categories: Misc. Tech, PC / Laptop, USB,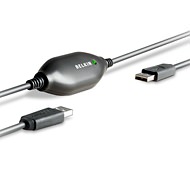 So you enjoy life on the edge, which is why you've decided to buy a new computer loaded with Windows Vista. You might also want to purchase Belkin's Easy Transfer cable, specifically made for moving your Windows XP-customized files from your old computer to your spanking new Vista machine. How does it work? First, load the accompanying software onto the XP machine (Vista already contains the necessary software required). Second, attach the cable to the USB ports of both machines, and Voila! The Easy Transfer Wizard will make your files and settings Vista-ready and transfer them to your new computer. The Easy Transfer Cable is available for 39.99 in stores and online.
Read More

| Belkin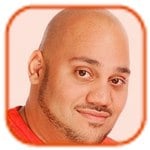 Posted by Andru Edwards Categories: Corporate News, Design, Features, PC / Laptop, Video Games, Videocasts, Videos,
Read More

| The Bleeding Edge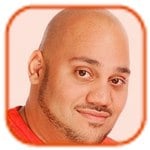 Posted by Andru Edwards Categories: Gizmatic, Short Bytes, Corporate News, Design, Features, PC / Laptop, Videocasts, Wireless / WiFi,
Following the press conference where AMD formally introduced us to the 690 chipset, was a fairly lengthy Q&A session, which we captured in it's entirety. Check out the video for the full, unedited version - or check out our summarized notes after the jump.
Someone asked about wattage per teraflop. In the demo we saw, about 200 watts per chip. They are working to develop a standard for wattage per teraflop. Talking about power consumption, going forward they can focus on power-down throughout the platform as opposed to just on the chip or cores themselves.
Question about doing things about what AMD and ATI can do now that they couldn't do as separate companies. Why the merger?
The 690 was architected in a combined environment. With a tighter cooperation with the R&D teams, you find a level of integration between the chips now. Power management is going to be better, partitioning across the HT bus. In late 2007, you will start seeing exactly what is being talked about. Fantastic batter life in a notebook for example, and in 2009, Fusion. That is what it's all about, getting everything on the same piece of silicon.
Benchmark of R600, looks to be 260 watts. Can anything be done to bring that down as time goes on? That is fairly high consumption.
With the next version of the R600-based cards, you will see power go down, while performance goes up. Another result of the two companies coming together. Gamers want performance at any cost, and AMD is focused on optimizing dissipation of that thermal energy. 30db noise level coming on multiple CPU and GPU in the near future.
When is the R600 going to hit retail, and what happened?
Moving to 65 nm chips, scheduling was just a bit off. Rather than going with a limited deployment with a single point launch, they chose to delay by a couple of weeks to have a full line launch. It isn't a silicon problem, it was an internal decision made to allow for a full launch. They will still be available in the first half of 2007.
When will Barcelona systems be available?
Second half of 2007.
Teraflop computing - when is it going to be a reality and not just a demo?
The demo was R600-based. Once the product launches, you will get to see and hear more about that. Second half of this year - XP box, R600 card, Opterons - that will result in teraflop computing. Absolutely this year.
In regards to OLPC, what is the strategy there?
There is something tragic in thinking we are going to teach kids in an emerging country how to use PowerPoint. The goal isn't to teach kids in Uganda how to use Office 2007, despite how great it is. Take the OLPC and use it for an hour and think about what the implications are. Different strategies lead to different results. OLPCs philosophy is to help kids have access to the world, not to teach them how to use computers. The last time you had a chance for a kid to teach you something, how special was that? It's okay if the children have these computers and get to teach their teachers something. The approach of the competition doesn't empower children as much as it empowers teachers. It doesn't hurt, it's just a different route. AMD isn't trying to market to that environment, they are trying to change it. That is evidenced by OLPC being a non-profit organization.
The screen on the OLPC is amazing. Better than any of the screens any of us sitting here has. Can be read in direct, full sunlight. Will last 30 times as long. Very scratch resistant, and consumes less than 2 watts.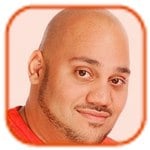 Posted by Andru Edwards Categories: Corporate News, Design, Features, PC / Laptop, Video Games, Videocasts, Videos,
Read More

| The Bleeding Edge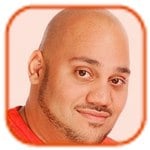 Posted by Andru Edwards Categories: Full Episodes, Gizmatic, Corporate News, Design, Features, PC / Laptop, Video Games, Videocasts, Wireless / WiFi,
We were on hand when AMD announced the 690 chipset, and also showed off the new R600 graphics technology, showing how it is able to hit the 1 teraflop mark. The video features the entire press conference presentation, including an update on the status of ATI R600, why it was delayed, and when it will launch. If you want the text version, we took minutes of the conference, which you can read below (also, be sure to check out the AMD press conference Q&A session video):
We are sitting here live at AMD's press conference this morning, where there should be a few interesting announcements being made. Let's jump right in, as we are live-blogging it.
10:11: AMD has been too quiet, and they know that. They will no longer allow their competitor to have the talking floor. They will no longer be pushed around by a competitor who doesn't respect the rules of fair competition. AMD is proud that they are approaching the real issues that the industry is facing. High definition is becoming a reality more and more, and AMD plans to continue to lead that in the PC market. They will be focusing on energy-efficient processing from handhelds to datacenters, the ultimate visual experience, and empowering the world population with affordable Internet access platforms.
10:14: The OLPC initiative started four years ago, but we are now near-launch. There is an almost-final unit here at the conference. The merger of AMD and ATI was a necessary step to take AMD excellence to the next level. AMD says their hope is that their competitors go to the drawing board and beat their chips to spark competition, because AMD is confident that, in the end, their products will beat whatever their competitors respond with. Competition is a good thing.
10:18: Barcelona is more of a killer product than Opteron was when it was launched. Today we are going to get a look at Barcelona. Today AMD will be showing us a lot more than they have in the past. "The new AMD is coming together."
10:21: Dave Orton hits the stage. This is more than a launch, it's a campaign for 2007. AMD 690 is the foundation for a compelling PC. The combo here is WIndows Vista, ATI for the visual experience, AMD 690 chipset for stability, AMD Athlon for wide availability and choice. The end result here is great system value. At a platform level, the 690 chipset is the basis for innovation.
10:24: AMD 690 is architected to provide a premium Windows Vista experience. Right now, half the systems tested for Vista compatibility don't even hit the good level. 75% don't hit better, and 90% don't hit best. The goal of the 690 chipset is to put out affordable systems that will be stable and capable enough to provide that Vista experience that Microsoft wants consumers to have, including full high definition capabilities. This includes fully supported Vista drivers.
10:27: The AMD platform strategy happens in phases. In 2007 we are seeing unprecedented support for AMD 690 chipset and boosted performance and power characteristics. In 2008 we will see significant performance enhancement and power-saving improvements, as well as optimized gaming, multimedia, and productivity platforms. Finally, in 2009, that is where we see the real end-goal of the fusion between ATI and AMD. On one chip, CPU, GPU, etc.
10:30: AMD shows off a slide that talks about gaming in Vista and how the AMD 690G Chipset compares with the Intel G965. AMD blows it away in 3DMark05, Aquamark, Half-Life 2, and Far Cry v1.4. Even further, they show a large list of 12 popular games that have vast problems, or that just flat out don't work, on the Intel G965.
10:33: They are about to do a demo that takes an hour to do on the fastest PC in the world. AMD just did it in about 20 seconds, and that just resulted in 1019 gigaflops, or 1 teraflop. Very impressive. This tech would speed up Folding@Home by about 40 times.
10:39: Addressing Torrenza. AMD is looking to Accelerated Computing. The goal again is to blend CPUs and co-processors together. Eventually, at the silicon level, you will have CPU, GPU, accelerators, etc. With multiple cores, you can integrate everything into a heterogeneous core.
10:41: Mario Rivas takes the stage to talk about the outlook on the CPUs. He starts by talking about the evolution of AMD CPUs, from 1999 to this year when Barcelona launches. Up next is a Quad-Core AMD Opteron. This is a native quad-core with significant CPU core enhancements as well as cache enhancements. Also, dedicated technology for virtual environments.
10:45: It's not good enough to have four cores in the same architecture. Those cores need to be able to communicate, and that will give AMD a 42% performance gain over Intel.
10:47: Turion CPU is up next, followed by Griffin. We now move to innovation on the desktop. The Agena quad core chip will hit the desktop, which is based on Barcelona. Will eventually allow for 8 cores.
© Gear Live Inc. – User-posted content, unless source is quoted, is licensed under a Creative Commons Public Domain License. Gear Live graphics, logos, designs, page headers, button icons, videos, articles, blogs, forums, scripts and other service names are the trademarks of Gear Live Inc.