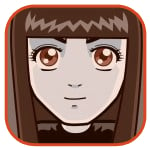 Posted by Sheila Franklin Categories: Cameras, Internet, Misc. Tech,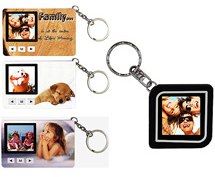 It turns out that digital photo frames are more susceptible than ever to viruses. If you bought or received a Mercury 1.5-inch keychain from Walmart or other retail stores, you could be at risk. Amazon emailed a warning to owners about Samsung's SPF-85H 8-inch frame which was infected as well on its installation disc. Last year, the trojan Mocmex was found in some items from retailers like Best Buy, Costco and Target. If you are worried that you may have one, contact the store your frame came from or the manufacturer.
Read More

| ars technia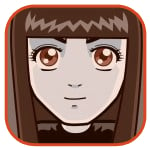 Posted by Sheila Franklin Categories: Internet, Mods / Hacks, PC / Laptop,

Keep your eye out for phony Hallmark greeting cards sent to e-mails as they seem to be on the rise again. If the notice says you have to load a .zip file, you know you have a problem. The Trojan .zip releases a postcard.exe and a run key to Windows. When you restart your PC that key releases evilness upon you and the program adds you to an IRC botnet, accesses your contact list, and sends out even more attack e-mails. While we realize this is nothing new, we thought we would warn you on the chance that you believed someone actually remembered your birthday.
Read More

| vnut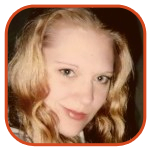 Posted by K.C. Morgan Categories: Warner Bros, Action, Adaptation, Drama, Horror, Science Fiction, Thrillers, Upcoming Releases,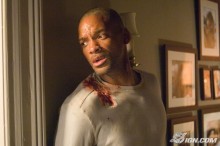 The thin plot. The ridiculously unbelievable scenario. The misconceptions of biological warfare. If I Am Legend has a single saving grace, it must be mega-movie star Will Smith. Everything this man gets involved in turns to gold, and that's the only reason I Am Legend will survive at the box office.
Okay, here's the plot. Scientists create a virus, and this germ accidentally kills every single living human on Earth. Not the animals, mind you – just the humans. All but for Robert Neville, a military virologist played by Smith who has managed to survive. How? Well, that's not really important to the movie-makers. By the way, there are some human-like creatures who have had odd effects from the infection and turn zombie-like. Zombies. That's right, everybody, billion-dollar movie star Will Smith is starring in what is essentially a zombie flick.
Click to continue reading 'I Am Legend': I Am Unimpressed
Read More

|
Yahoo! News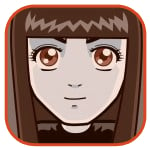 Posted by Sheila Franklin Categories: Internet, Misc. Tech, Science,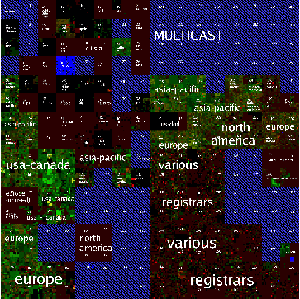 USC's Information Sciences Institute really needs to get a life. Beginning in 2003, the researchers began collecting data. They eventually created a map of the Internet. Their ISI computers searched about 2.8 billion IPs and received about 187 million answers. They then used one dot per addy and came up with a diagram of 9 x 9 feet, the brighter images showing the area of the greater number of computers.

John Heidemann, head of the project, says that the map is actually only a portion of what is out there since some computers may have been shut off or behind a firewall, but hopes it will help researchers study the spread of viruses. A 24 x 36-inch version of the map (with about 65,000 addresses squeezed into one dot) will become available, so contact ant@isi.edu if you would like to get a copy.
Read More

| ISI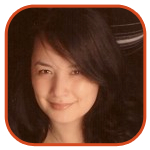 Posted by Veronica Santiago Categories: 20th Century Fox, IFC Films, Sony, Universal, Action, Animation, Drama, Family, Independent, Science Fiction, Comedy, Home Entertainment, Lists, New Releases,
28 Weeks Later: starring Robert Carlyle, Rose Byrne
Evan Almighty: starring Steve Carell, Morgan Freeman
Poltergeist (25th Anniversary Edition): starring Craig T. Nelson, JoBeth Williams
Reign Over Me: starring Don Cheadle, Adam Sandler
Rise: Blood Hunter: starring Lucy Liu, Robert Forster
Surf's Up: starring Shia LeBeouf, Jeff Bridges
Twilight Zone: The Movie: starring Dan Aykroyd, John Lithgow
You Kill Me: starring Ben Kingsley, Tea Leoni
Click here to see the TV-On-DVD options for this week.
Click here to see the new titles released on HD DVD and Blu-Ray.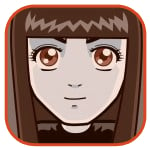 Posted by Sheila Franklin Categories: Google, Internet,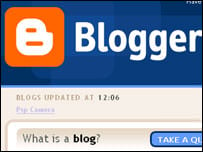 Google Blogger, beware! Fake entries containing links to downloads can infect your Windows run PC. Computers that catch the virus are checked for saleable data or used as carriers. The links began in January by hackers dubbed "Storm Trojans" and may actually been have set up for allowing others to view e-mail entries on their Blogger Journals. Here are some of the storm worm subject lines:
are you kidding me? lol
Dude dont send that stuff to my home email…
Dude your gonna get caught, lol
HAHAHAHAHAHA, man your insane!
I cant belive you did this
LMAO, your crazy man
LOL, dude what are you doing
man, who filmed this thing?
oh man your nutz
OMG, what are you thinking
Some of the messages feature links to YouTube while others claim to be offering testing software or digital greeting cards. The group has reportedly infected over a million PCs in that time. We suggest it might be time to get a Mac, run Firefox, or find another outlet for your blogging.
Read More

| BBC


Posted by Paul Hamilton Categories: Culture, MMORPG, PC, Role Playing Games, Simulation,
The New York Times has a story about a group of researchers who examined the outbreak of the in-game disease 'corrupted blood,' originally designed to affect only high-level World of Warcraft characters, for clues about what the social response might be to an actual pandemic. The game provided the authors of a research paper set to be published in The Lancet Infectious Diseases journal a unique set of conditions for this research that had typically been difficult to simulate: A wide population, an emotional response (because WoW players get really attached to their characters) and the ability to disseminate information among the population.
The corrupted blood outbreak was a glitch in WoW that took place in September 2005 and provided a unique look at the responses both by the population and the "bug:"
As the virus spread, very real challenges emerged, such as the failure of quarantine measures, further transmission by character's pets and the existence of "immune" characters, who act as carriers, passing the virus to others while failing to succumb to symptoms.
It's a fascinating use of the social construct that WoW has become.
Read More

| Times Online via Slashdot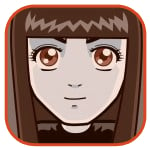 Posted by Sheila Franklin Categories: Corporate News, Internet, Music,

New company SpiralFrog has just signed an agreement with UMG (Universal Music Group) to include them in their catalogue. SpiralFrog's service is a no-cost alternative on the net that allows users to legally download music. Included in this service are quick-loading legal digital files with no worry of spyware or viruses.
Robin Kent, SpiralFrog's CEO claims, "SpiralFrog will offer those (young) consumers a better experience and environment than they can get from any pirate site."
How can they do this? SpiralFrog is ad-supported and you have to log in to their service at least once a month, or your music files cease and desist. Scheduled for a December beta launch, the company is currently talking to other major record labels for inclusion. Their target audience is the 16-34 crowd, but that's good news for all of us former Napsterites. We really dig the logo, too.
Read More

| SpiralFrog Press Release

© Gear Live Inc. – User-posted content, unless source is quoted, is licensed under a Creative Commons Public Domain License. Gear Live graphics, logos, designs, page headers, button icons, videos, articles, blogs, forums, scripts and other service names are the trademarks of Gear Live Inc.