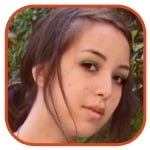 Posted by Robin Paulson Categories: Celebrities, Editorials, Fashion Designers, Models, News,
+ Kate Upton is slowly climbing up the ladder to supermodel status. The American model - known previously for her swimwear work - has landed her first Vogue UK cover, shortly after having appeared on the cover of Vogue Italia.
+ Britney Spears recently showed up to an X Factor event wearing vintage Christopher Kane, although I'm not sure if I'm digging the floral and lace patterns on leather.
+ Anderson Cooper revealed that he wears the same pairs of jeans during his everyday wear and that he doesn't wash them for six months at a time. When he does, he washes them in the shower.
+ Jessica Chastain takes over all three variant covers of January's W, the Art Meets Fashion edition. Posing for photographer Rineke Dijkstra and artists Chantal Joffe and Geoge Condo, the actress looks stunning in the released photos of the covers and editorial.
Click to continue reading Items Du Jour: Kate Upton on Vogue UK, Britney in Christopher Kane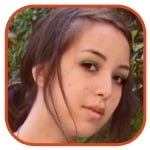 Posted by Robin Paulson Categories: Celebrities, Fashion Designers, Hairstyles, Models, News,
+ Louis Vuitton's CEO of 22 years, Leo Carcelle, has stepped down, leaving Jordi Constans to take his place.
+ Kate Moss has revealed that she will soon be followed by a camera crew in order to create a tell-all documentary about her life. Having tied the knot and largely kept out of the tabloids lately, a documentary of her day-to-day life doesn't seem all that enticing...
+ January Jones was spotted with brunette locks while out with her son Xander. The natural blonde has been a redhead for a role in the past, but there's no word yet as to whether or not a similar cause prompted the color change.
+ Although she was spotted looking frighteningly normal at Sunday's American Music Awards, Kesha is back to her old ways, photographed in a zany pants suit and floral top with leopard-printed creepers at JFK airport in New York.
Click to continue reading Items Du Jour: Vuitton Has a New CEO, a Kate Moss Doc, and January Goes Dark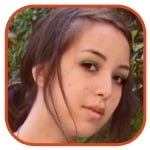 Posted by Robin Paulson Categories: Celebrities, Fashion Designers, Fashion Shows, Health & Beauty, News, Sales,
+ Britney Spears posted a sneak peek on Twitter of her upcoming Elizabeth Arden Fantasy Twist campaign. If the unoriginal Cleopatra theme actually sells you on the fragrance, you can pick up a bottle beginning September 1.
+ In order to garner more buzz about her upcoming retrospective runway show, Betsey Johnson is throwing a contest for fans through Facebook. If you're determined enough to dig up your closet (or your mother's!) for vintage Betsey, you can upload a photo of yourself wearing it and may just end up showing it off on the runway.
+ Mariah Carey follows in the footsteps of Katy Perry and the Muppets with her upcoming nail polish line. In a collaborative deal with OPI, the songstress will choose eight new shades to be sold under her name in January.
+ Reality star-turned-fashion designer Nicole Richie models for her Macy's line looking like her usual smokey-eyed, bohemian chic self. Early sketches of the design reveal Richie's love of the seventies and peacocks.
Click to continue reading Items Du Jour: Betsey Throws a Contest, Mischa Barton Opens a Store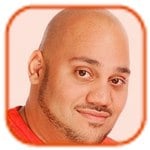 Posted by Andru Edwards Categories: Models,
Lily Cole hates trends. The model-turned-actress "hates" the idea of changing her style every few months and favors classic or vintage items in her own wardrobe.
"I don't personally follow trends, I don't even like the idea of trends. I think it's kind of absurd that you have to change every six months, so I always try and buy things that hopefully I'll like forever, and resonate with me. And I have fun with it, as well. I kind of see clothes a bit like role-playing, depending what mood I'm in. And I think, also vintage. There are so many great, great vintage clothes to find, there's a whole territory unexplored there."
Lily also admitted she has no plans to return to modeling, but is "open" to taking on the occasional job. "No, there's a lot of very brilliant, talented people in the fashion industry so I'm still open to working occasionally if it's the right person and the right situation but I've stepped quite far from that industry," she said when asked whether or not she would return to the catwalk.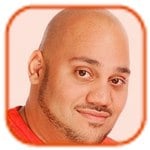 Posted by Andru Edwards Categories: Celebrities, Sales,
Dita Von Teese often picks up bargains at vintage fairs.
The burlesque dancer, who is famed for her retro-inspired wardrobe and glamorous look, is a regular visitor to the Santa Monica Vintage Expo, where she loves finding classic items of second hand clothing and accessories.
"The Santa Monica Vintage Expo happens twice a year and is my favorite vintage fair, with the best dealers from all over the country and good deals to be had. Definitely visit Connie Parente for the best vintage designer jewelry."
As well as markets, Dita is also a fan of vintage stores and often stocks up when she's in Los Angeles: "Doris Raymond's vintage store on La Brea is my favorite LA vintage store. From 1940's beaded black crepe dresses to coveted 90s Thierry Mugler suits, I always come out of her store with oodles of gorgeousness!"
Click to continue reading Shop Like Dita Von Teese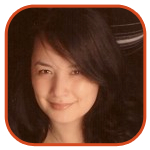 Posted by Veronica Santiago Categories: Celebrities, Dresses,
Although First Lady Michelle Obama has already made names out of up-and-coming designers, the stylish figure did something quite unusual this past weekend.
For Sunday's "Christmas in Washington" concert, Obama -- wait for it -- wore a vintage garment. Why is this worth noting?
"[This is] truly an historic event, as this may be the first time a First Lady has worn a vintage dress," New York Vintage boutique owner Jon Schneck said.
Click to continue reading First Lady Michelle Obama's Vintage Choice
Read More

| The Huffington Post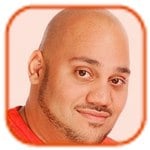 Posted by Andru Edwards Categories: Celebrities, Models, News,
Georgia Jagger is glad she has her mother's looks, because she can model jeans. The aspiring model - daughter of Rolling Stones singer Mick Jagger and his ex-wife, former model Jerry Hall - recently starred in a campaign for Hudson jeans, which she said suited a "sexier" fuller-figured woman, rather than the skinnier frame of her older sister Lizzy.
"When mum was first modeling, it was all about that Thierry Mugler woman with the tiny waist and the giant a**. They used to pad their hips. I think it's much sexier. Lizzy and my dad are naturally skinny. I model jeans. You need a bum for those," the 18 year-old said.
Georgia - who has also appeared in a campaign for Rimmel cosmetics and has walked the runway for Chanel - also said she was shocked when she saw the sexy results of her Hudson campaign, in which she was photographed topless but covering her modesty. "My mum did a lot of very provocative work with Helmut Newton. She understands. It is pretty crazy, though. I didn't think that it was going to be on giant billboards everywhere. I'm sort of like, 'Oh, God!'"
She also added that she has managed to steal some of her father's wardrobe for her own, adding to Harper's Bazaar: "But just 60s and 70s stuff. The newer stuff dad still owns. Most of the costumes look iconic in pictures, but up close, they're terrible, covered in plastic beads meant to look like rhinestones. My dad has more sparkly stuff than most men."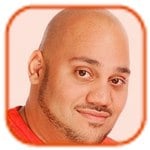 Posted by Andru Edwards Categories: Fashion Designers, Models,
Amber Le Bon isn't against wearing fur as long as the animal has had a "nice, clean death."
The British model - who has fronted campaigns for the likes of Moschino in the past - revealed she takes a pragmatic approach to wearing fur, and prefers to know how the animal has been killed before she decides whether to wear an item of clothing made from real fur.
"I do like vintage fur but I think if you're buying new fur you need to know how it's been killed. You want to know that the animal had a nice, clean death. You're not going to feel great if you know the animal has been half-dead for a week."
The 21-year-old star admitted her relaxed attitude to wearing clothes made from animal skin stems from the fact that she would rather not "waste" creatures which have already been killed. "I don't like cruelty to animals, but I'm not a vegetarian and I'd rather be using a whole animal than wasting it."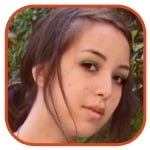 Posted by Robin Paulson Categories: Celebrities, News, Sales,
She may have been fired from Chanel, but Lily Allen isn't letting that stop her from having a hand in the fashion business.
Allen, who's on the cover of August's Elle UK, revealed to the magazine that she plans on stocking her upcoming vintage store with her own clothes.
"[Throwing away clothes is] not ethical to do that, so I'm quite happy to turn it into a business and see other people having enjoyment out of it."
Called Lucy in Disguise, the London-based vintage shop will make its debut at the Vintage at Goodwood before officially opening at its city location in September. I'm intrigued to fly across the pond, so long as the store isn't filled with dresses like this.
And what about her designer duds? "When I'm buying expensive things I tend to think, 'yep, that's something timeless that I can give to my daughter.'" No harm in asking!
Read More

| People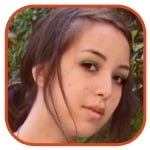 Posted by Robin Paulson Categories: Fashion Designers, Health & Beauty, Models, News,
Pearl and Daisy Lowe are proving that mothers and daughters make excellent teams. Daisy's photos from her mother's latest collection for Peacocks are out, and she looks absolutely angelic!
The vintage-inspired dress and accessory line (more photos after the jump) portrays Daisy in a softer light, as her father's rock star genes tend to shine through her edgy personal style. She also seems to channel Victoria Beckham in a few of the shots.
I'm definitely liking Daisy's floral, sans-heavy eyeliner look!
Click to continue reading Daisy Lowe Models For Her Mom's Collection
Read More

| Marie Claire

© Gear Live Inc. – User-posted content, unless source is quoted, is licensed under a Creative Commons Public Domain License. Gear Live graphics, logos, designs, page headers, button icons, videos, articles, blogs, forums, scripts and other service names are the trademarks of Gear Live Inc.