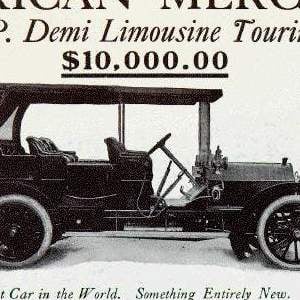 Posted by Drea Avellan Categories: Action, Downloadable Content, PlayStation Network, Trailers, Xbox Live Arcade,
Demiurge Studios released the first in-game trailer for their upcoming title, Shoot Many Robots, which is slated for a downloadble release in 2011. This might be Demiurge Studios first original title, but they are no rookies to the business of making fun and addictive games. The company stands as one of the largest independent game developers in the Boston area, and has been lending its expertise for years to AAA franchises like Borderlands, Brothers in Arms, Mass Effect and Rock Band.
"After nine years of working on truly awesome IPs with our favorite developers and publishers, we're thrilled to be stepping out of the shadows with an original property of our own," said Albert Reed, co-founder and studio director at Demiurge Studios. "Shoot Many Robots is the dream game we've always wanted to make: a 4-player co-op action-RPG with tons of loot and great innovation on beloved run-and-gun game play. Our team created a vibrant, unique style for the game that's beautifully rendered by Demiurge's new game engine. Building a 'Robot Murder Simulator' has been a blast for us, and we can't wait to get it into gamers' hands."
Shoot Many Robots look like an old school gamer's or arcade junkies dream. With a side-scroller feel, item looting, co-op, and shoot 'em up mechanics, we can assume it will be a huge success on the PSN and Xbox LIVE Arcade platforms.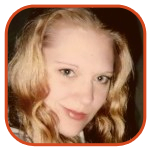 Posted by K.C. Morgan Categories: Drama, Casting, Trailers, Upcoming Releases, Videos,
Top Oscar contender Natalie Portman is expecting a baby and preparing for her thank-you speech for the Academy Awards -- and, she's starring in another new movie.
Watch Natalie in the trailer above with costar Joseph Gordon-Levitt in the movie Hesher.
Read More

| Perez Hilton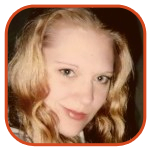 Posted by K.C. Morgan Categories: Music, Prime Time, Reality, FOX, American Idol, Gossip, Spoilers, Video,
UPDATE: We were wrong! Keep reading to get the new, corrected spoilers.
The good folks at Vote For the Worst have obtained a list of American Idol's Top 24, which was revealed to contestants about the same time we were all watching them perform on stage for Hollywood's Group Night. Many of the expected names are on the list (the show can only feature the same contestants so many times before it becomes obvious), but that doesn't mean there are no surprises.
Want to find out what the show's producers already know? Follow the jump to find out who made the cut -- and who managed to screw it up after all.
Click to continue reading American Idol 10: Top 24 Spoilers
Read More

| Vote For the Worst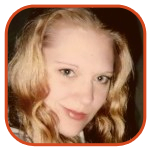 Posted by K.C. Morgan Categories: Music Videos, Videos, Pop,
Britney Spears has released the official music video for her single "Hold It Against Me," and you can watch it above.
If you feel an uncontrollable urge to go shopping after you've seen it, that's because the entire thing is chock-full of product placement. Brief ads for Brit's own perfume, an online dating site and Sony gear are all featured.
Read More

| The Huffington Post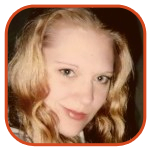 Posted by K.C. Morgan Categories: Music, Prime Time, Reality, FOX, American Idol, Gossip, Video,
The first round of American Idol's Hollywood cuts are over, Group Night has come to a close and on Thursday's episode it was up to all of them to deliver solo performances for the new judging panel. The judges were tasked with making deep cuts at the end of the day, whittling the remaining 100 contestants down to 50. After much rumors and speculation, most are reporting that eventually (we won't dare guess when), Idol will give us a Top 24 ...

... some time after all this Hollywood business is over, that is. But first, the solo singing.
Click to continue reading American Idol 10: Hollywood Week Solo Performances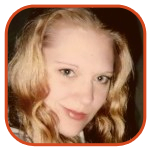 Posted by K.C. Morgan Categories: Gossip, Performances, Videos, Pop,
Lady Gaga gave her Twitter followers a treat Thursday morning -- she shared the video that made her cry uncontrollably.
"This is why I make music," Gaga said of the instant YouTube hit, which is raking in page hits. "She is the future." The "she" Gaga refers to is Maria Lourdes Aragon, 10, whose performance of "Born This Way" is gaining national attention.
When interviewed by Access Hollywood, Lourdes said she feels "overwhelmed and excited" by all the attention. One of Maria's older sisters, 22, has become her impromptu publicist in the wake of the media firestorm surrounding her little sister.
And while Lady Gaga herself hasn't spoken to the young superstar-in-training, Aragon delivered a message to the songstress via the press: "She has good meaning to her songs and. . .I really do idolize her." And it seems Aragon has a fan in the form of Lady Gaga as well. Watch the video above to see what all the fuss is about.
Don't get left out of the loop on music industry gossip and rumors -- follow Albumista on Twitter.
Read More

| Yahoo! News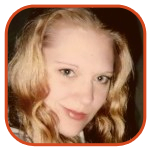 Posted by K.C. Morgan Categories: Music, Prime Time, Reality, FOX, American Idol, Video,
American Idol sent more than 150 Hollywood Week contestants home last week -- but it was only a preview. Group night has always been exceptionally intense on contestants. Would this year's extremely packed Hollywood crowd bring even more drama than usual?
Wasn't that the plan all along?
After two days in Hollywood, 168 were still in the competition. With a single night to prepare, contestants had to find a group and learn a song before performing before the judges the following day. And if that wasn't enough, the contestants were about to have all their carefully-made plans completely wrecked.
Click to continue reading American Idol 10: Group Night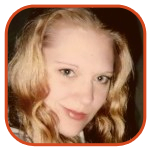 Posted by K.C. Morgan Categories: Games, Reality, Specials, Syndication, Video,
In this week's three-day exhibition, Jeopardy pit two of its finest minds -- champions Ken Jennings and Brad Rutter -- against the newest artificial mind designed by IBM. The supercomputer Watson took on the two champs in a two-game session that left the human contestants battling for a moment just to buzz in as each question was fired out by Alex Trebek.
At the end of the two-game, three-day session, Watson dominated. The computer scored a sum of $77,147 (the total comes from Watson's odd penchant for betting off dollar amounts in Double and Final Jeopardy rounds), with Jennings scoring $24,000 and Rutter $21,600 at the end of two Final Jeopardy rounds. For his Final Jeopardy answer (which he got correct), Jennings added a personal message: "I for one welcome our new computer overlords."
Click to continue reading Jeopardy Exhibition Ends, Ken Jennings Welcomes New Overlord
Read More

| Yahoo! News

Even Esperanza Spalding was surprised when her name was called at the Grammys as the "Best New Artist" award winner.
Many fans believed the trophy would go to Justin Bieber, but some have become much more vicious in expressing their surprise than others.
Following Spalding's Grammy upset, upset Justin Bieber followers directed their tweets at Esperanza.
"@ESPESPALDING @THEGRAMMYS Congrats u ppl! U just crushed a 16yr old boys dreams...hope ur proud of urselves! -_- #JustinDeservedIt"
"So, @EspeSpalding just won with less than 10,000 followers on twitter. LOL. Sorry, I must have accidently turned my t.v to Punk'd. #Grammys"
Other commenters got to the point much more quickly. One posts simply reads "@EspeSpalding hate u."
Hear Bieber's reaction to all the Twitter melodrama in the video from E! above.
Stay up-to-date on all the music industry gossip -- follow Albumista on Twitter.
Read More

| The Huffington Post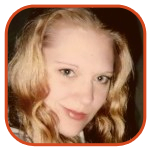 Posted by K.C. Morgan Categories: Horror, Sequels, Trailers, Upcoming Releases,
Scream 4, according to actress Neve Campbell, will be both "very scary" and "very funny." Campbell went to to say that writer/director "Wes Craven is brilliant."
Craven himself is expressing excitement about the flick as we draw closer to its April 15 release date. It seems even the day is meant to poke a little scary fun at audiences -- because what's more terrifying than the day everyone's income tax returns are due? "The young cast brings a whole different world to [the Scream franchise] and a whole different take on horror," Craven said.
"It's a lot about looking back on the last ten years of horror and comparing it and contrasting it and having fun with it," he said. And nobody has as much fun with horror as Wes Craven.
Read More

| Perez Hilton

© Gear Live Inc. – User-posted content, unless source is quoted, is licensed under a Creative Commons Public Domain License. Gear Live graphics, logos, designs, page headers, button icons, videos, articles, blogs, forums, scripts and other service names are the trademarks of Gear Live Inc.