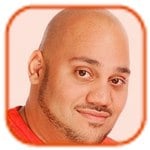 Posted by Andru Edwards Categories: Toys, Video Games,
Best Buy has looked through all the recent hardware gadget releases, and the company has put together it's Holiday Top Tech list for 2017, which will be rolling out soon. While we wait for the full list to drop, Best Buy has tasked me with revealing one of the hot items that you'll find on the list - the Nintendo Switch!
If you've somehow missed the phenomenon that is the Nintendo Switch, it's the first console in history that is both a complete home console with high-definition graphics while simultaneously being a completely portable console that allows you to play your game library on the go. The Nintendo Switch launched back on March 3rd, and since then, it's been difficult to find in stock both online and in stores up until about a month ago.
Click to continue reading Holiday Top Tech with Best Buy: Nintendo Switch!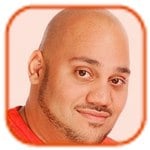 Posted by Andru Edwards Categories: CES, CES 2016, Household, Videos, Wireless / WiFi,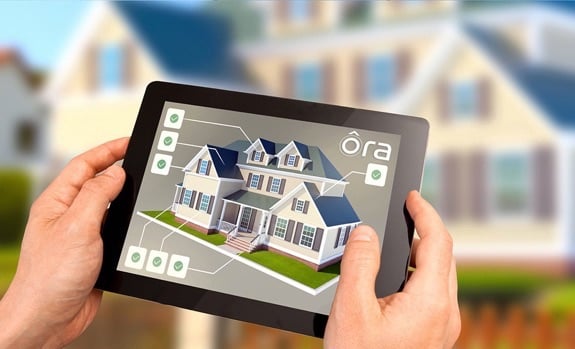 If you've been an early adopter of smart home technology, you've probably recognized just how cumbersome it all can be. As cool and futuristic as the devices themselves are, it gets old having to jump in and out of multiple apps in order to turn on your smart lights, lock your smart lock-equipped door, set your security system, manage your thermostat, etc. In fact, the average home has over 100 devices that can potentially connect to the Internet, as I learned when Panasonic told me about its Ora technology that looks to power the smart home of the future.
Click to continue reading Panasonic Ora brings together the smart home of the future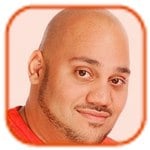 Posted by Andru Edwards Categories: Home Entertainment, Music, Videos,
Check out how ridiculously simple it is to set up a Sonos component, in this case, the Sonos Play:1 wireless speaker.
Be sure to head on over to the Gear Live YouTube channel for more of our tech video goodness!
Click to continue reading How to set up Sonos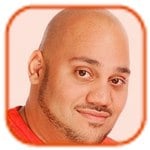 Posted by Andru Edwards Categories: Accessories, Features, PC / Laptop, Peripherals, Product Reviews,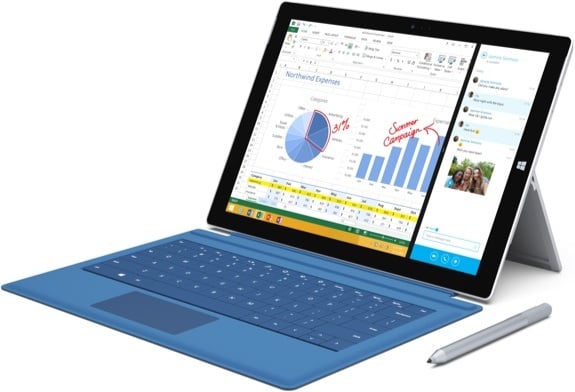 With the Surface Pro 3, Microsoft has switched up its strategy on its tablet PC, aiming to make it the best Windows laptop for the average consumer. This is the third attempt from the company at reinventing the laptop, bringing tablet parity into the product that runs on a full-on Intel Core i5 processor. It's a large tablet. It's a thin laptop. It's a powerful 2 in 1. Is it the one for you, though?
Click to continue reading Microsoft Surface Pro 3 review

Posted by Chris Pereira Categories: Adventure, Editorial, Reviews, Role Playing Games, Xbox One,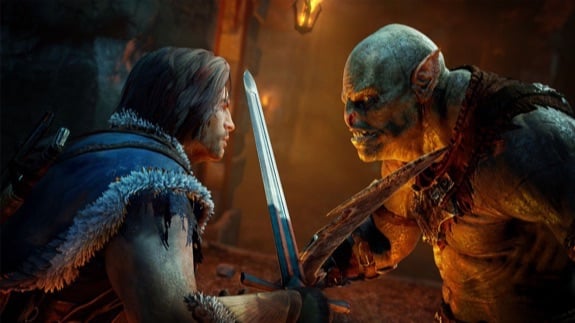 There were any number of reasons to be excited for Middle Earth: Shadow of Mordor, which launched earlier this week. For myself and many others, it was the Nemesis system--which promises unique enemies and emergent gameplay--that was the most exciting aspect of all. And while it's certainly an intriguing feature, I can't help but feel I've been missing out on it for basically being too good at the game.
Until reviews started to hit the web, I was very cautious in being optimistic about Monolith's first-ever Lord of the Rings game. For being such a major franchise, quality games based on it have been few and far between--something that's especially surprising considering its renewed popularity following the release of Peter Jackson's movies. Once I heard the almost-unanimous praise from the reviewers I trust, I was onboard. I was ready to finally play a LotR game that was a genuinely good game, not another passable one that I accepted because it happened to make use of one of my favorite franchises.
Click to continue reading Is being too good at Shadow of Mordor robbing me of a better experience?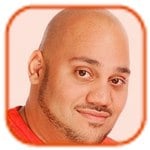 Posted by Andru Edwards Categories: Corporate News, Microsoft, PC / Laptop, Software,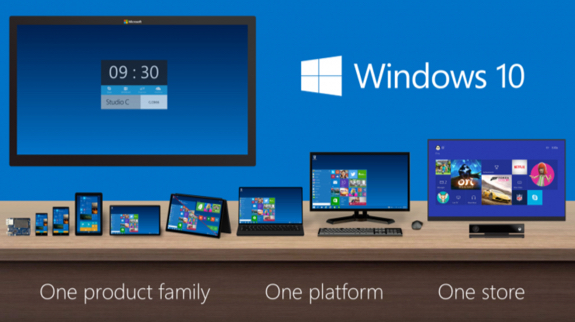 Today, Microsoft officially announced the next version of Windows: Windows 10. If you're confused, you're not alone. The currently-available version of Windows is 8.1, which means that Microsoft has inexplicably decided to forego version 9 altogether. Rumors that the next version would be called Windows TH, Windows One, or Windows 9 have now been dashed—Windows 10 is the future of Microsoft's desktop operating system. It's also still technically the 9th release of Windows.
At an unveiling event earlier today, the company called Windows 10 the "most comprehensive platform ever," as it will run on all displays, from 4-inches and up. That means Windows 10 will run on phones, tablets, laptops, desktops, servers, and high definition television screens. "Windows 10 will deliver the right experience on the right device at the right time," said Microsoft's Terry Myerson. "Windows 10 will run on the broadest types of devices ever."
Optimists will say that Microsoft is listening to all of the negative backlash that was met with the release of Windows 8, taking in that feedback, and reverting a bunch of changes to give customers what they want. Others will point out that Windows 10 looks like a mashup of the beloved Windows 7 and the polarizing Windows 8, with a bunch of Mac OS X features (like Expose and Mission Control) thrown in, and is an obvious step backwards. We see both sides of the argument, but it's also very early to tell, as Windows 10 won't ship until late 2015.
Click to continue reading Windows 10: Microsoft previews the next iteration of Windows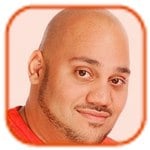 Posted by Andru Edwards Categories: Cameras, HDTV,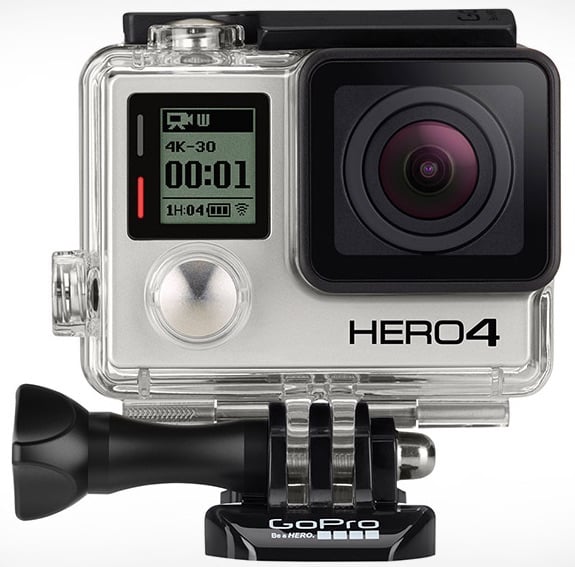 GoPro has announced the new GoPro Hero4 Black Edition camera, which takes its top-of-the-line model and adds in 4K recording at 30 frames per second, what many video enthusiasts consider to be the holy grail for a pocket camcorder. That's not all, as it can also do 1080p at 120 frames per second (great for slow motions video recording,) and takes 12 megapixel images, up to 30 per second. On the inside you'll find a processor that is twice a fast as what was in the GoPro Hero3+ Black Edition, as well as a redesigned microphone with double the dynamic range as the previous model. Built-in Bluetooth and Wi-Fi allow you to use a smartphone or tablet as a live remote viewfinder for the Hero4 Black Edition as well, which is just awesome. You can pick up the GoPro Hero4 Black edition for $500 starting October 5th.
Click to continue reading GoPro Hero4 Black edition offers 4K recording at 30fps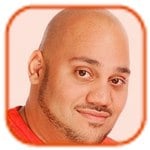 Posted by Andru Edwards Categories: Accessories, Cell Phones, Hot Deals, Wireless / WiFi,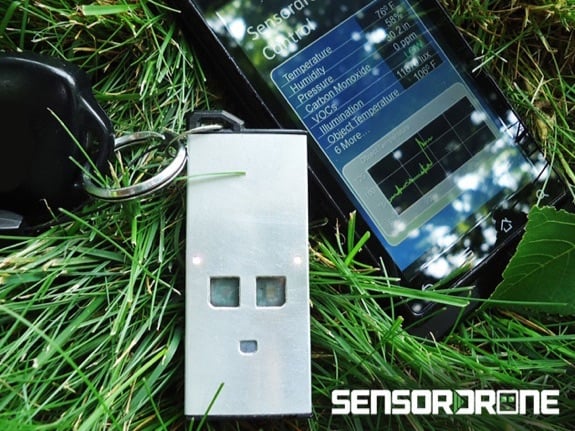 Today in the Gear Live Deals Shop we're got an awesome 25% discount on the Sensordrone Bluetooth Sensor. Connect this thing to your smartphone over Bluetooth, and you've got a supercharged device that can monitor things like carbon monoxide levels, temperature, weather, gas leaks, and more. Other sensors include light, pressure, color, and proximity. It's good enough to be our Deal of the Day! There are almost a dozen apps you can download that can take advantage of the data that the Sensordrone provides, with more to come. Check out the video below that gives more details.
Don't forget, if you're looking for other deals, be sure to check out our Newegg Promo Code thread. Oh, and if you're on Twitter, be sure to follow @TechPromos for the latest deals.
Click to continue reading Deal of the Day: 25% off the Sensordrone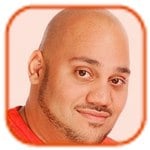 Posted by Andru Edwards Categories: FOCUS, Adaptation, Drama, Romance, Trailers, Upcoming Releases, Videos,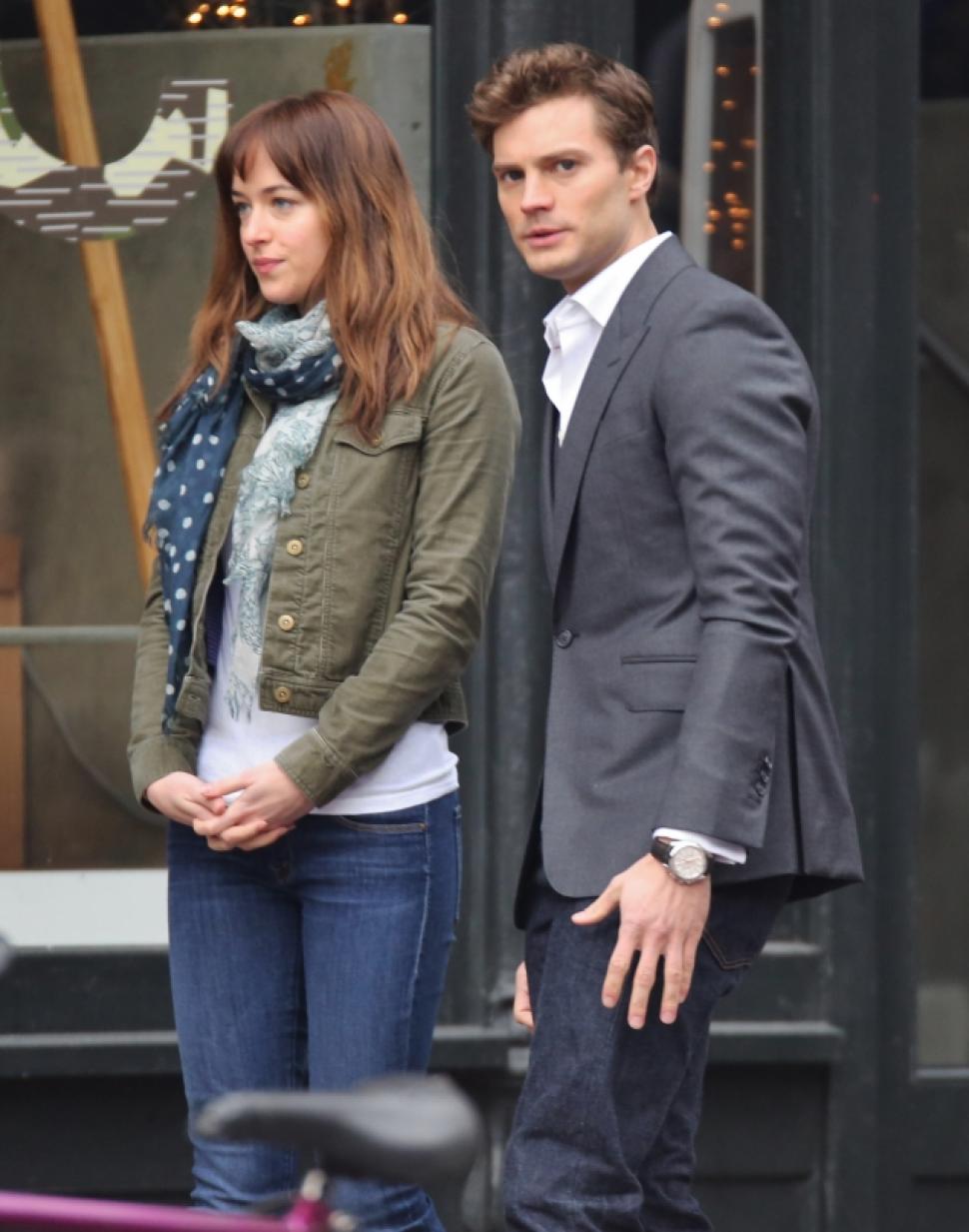 Boots says Beyonce's "Crazy In Love" was the perfect fit for the 50 Shades Of Grey trailer.
The producer - who created the trailer's soundtrack (seen after the jump) - chose to rework the singer's hi-tempo anthem into a slower, more sultry tune and says it was the best choice for the S&M movie.
"It just fits. I like to think of myself as more than just a producer. I look at what we did for the trailer and this version of the song is, very much in my opinion, a score. It was something that I consciously scored. Whenever it comes to the stuff that Bey and I do, I'll never speak for her, but I think that she killed it. She just absolutely killed it. The acapellas that she did gives me chills, so it's really dope," he said.
Boots also believes Beyonce's song is the perfect accompaniment to the raunchy movie which tells the story of how virginal Anastasia Steele falls for bondage-loving billionaire Christian Grey: "I think falling in love can make you do crazy s**t. That was the spirit of the original song in the first place, we flipped it and it kind of became a whole thing. This is the first time I've ever worked on a trailer."
Click to continue reading "Crazy In Love" Was the "Perfect Fit" for '50 Shades' Trailer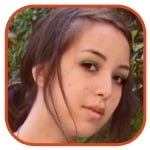 Posted by Robin Paulson Categories: Comedy, Drama, Late Night, Mini Series, Prime Time, Reality, Sci-Fi/Horror, Talk Shows, ABC, HBO, MTV, Gossip, Internet, News, Rumors, Spoilers, Video,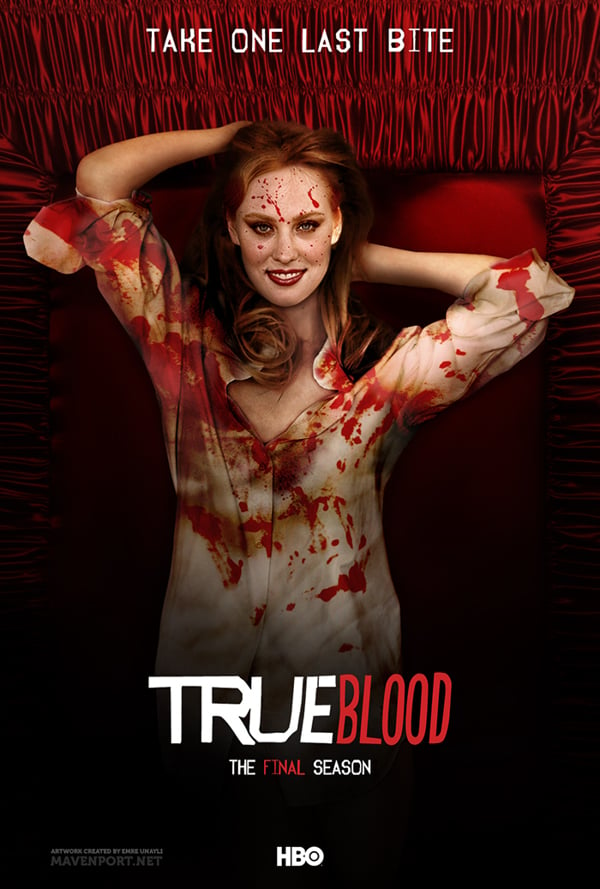 + As you're marking off the days on your calendar until True Blood premieres, the internet is bubbling with gossip surrounding the final season of the hit HBO vampire drama. One source even goes as far to claim that the writers have decided to pull a Joss Whedon and kill off a beloved character.
+ Rapper 50 Cent proves that he's got a comedic side to him, as he teams up with Jimmy Kimmel for a short spoof of Maleficent.
+ Photos of Gillian Jacobs on the set of Girls have surfaced, but viewers beware, as they're a bit of spoilers!
+ Although it originally seemed as though Matthew McConaughey would not return for futher seasons of True Detective (despite how wildly successful it was and how many folks raved about his performance as Rust Cohle), the Dallas Buyers Club star has stated that he's wants to come back for more!
Click to continue reading TV Scoop: 'Malefiftycent,' Gillian Jacobs on 'Girls,' 'True Blood' Tidbits
© Gear Live Inc. – User-posted content, unless source is quoted, is licensed under a Creative Commons Public Domain License. Gear Live graphics, logos, designs, page headers, button icons, videos, articles, blogs, forums, scripts and other service names are the trademarks of Gear Live Inc.