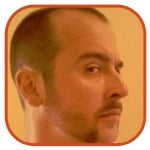 Posted by Finnian Durkan Categories: Accessories, Wearables, Video Games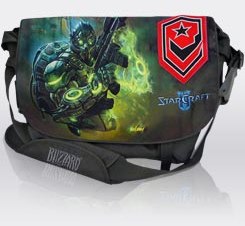 For fans of WarCraft, StarCraft but not Arts 'n Crafts, Blizzard Entertainment has now released their StarCraft II Ghost Messenger Bag. This way, not only can you spend hours and hours playing games online but when you do unplug you can rest assured that this bag will let everyone know that in the fake, make-believe world in your bedroom you are a man to be reckoned with, to be feared; nay, worshiped! There is a limit to two per person, so you can only get one for you and one for your girlfriend in Half-Life 2; them's the breaks. Now where did I put my Skull and Crossbones footie pajamas?
Read More

| Blizzard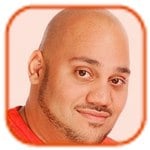 Posted by Andru Edwards Categories: Hot Deals, Video Games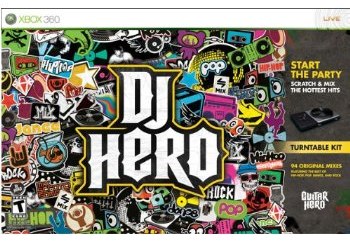 Okay guys, a quick heads up to your music-loving gamers that never picked up DJ Hero due to the price of the game and hardware bundle. Amazon is selling the DJ Hero bundle for just $59 for the Xbox 360 version, which is a 41% savings off of the original $99.99 price tag. Seriously, this game is worth playing, so we recommend giving it a buy at this price.
Read More

| Amazon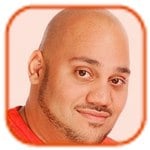 Posted by Andru Edwards Categories: Cell Phones, Handhelds, Microsoft, Video Games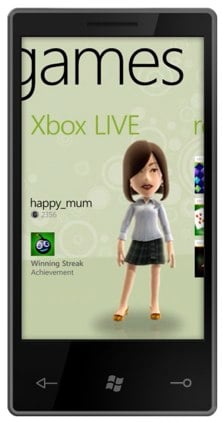 So last week when Windows Phone 7 Series was introduced to the world, one of the major bulletpoints was the fact that Xbox Live integration would be a big part of the platform, although Microsoft didn't give too many details. That changed on during a conference call this morning, where Microsoft mobile communications chief Andy Lees gave a bit on insight on hat we can expect to see in the mobile version of Xbox Live:
"We are very excited about the way in which the platform works across screens, so we have commonality of platform across the PC, the Xbox, and the web and the phone. We provide a new set of tools that makes it easy and very fast for people to develop applications for the phone but also in a way that works across screens, and we'll announce details of that at MIX. You're also right to point out that a marketplace is included, and the marketplace will work for applications but also for games, so the gaming marketplace for the first time will utilize Xbox Live, and that enables you to create multiplayer, multiscreen games, and the marketplace will facilitate that, so that it will actually work across screens."
We like it, especially that whole multiplayer, multiscreen aspect, although of course we have to see how it actually looks and feel before making final judgment. We'll know about when Microsoft's MIX conference kicks off next month.
Read More

| TechFlash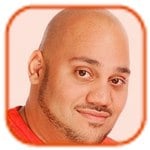 Posted by Andru Edwards Categories: Hot Deals, Microsoft, Video Games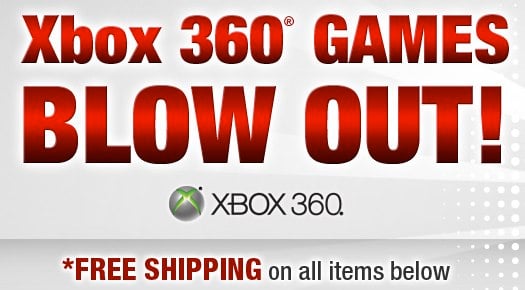 Newegg currently has some great deals on about 20 Xbox 360 titles in their Xbox 360 Games Blow Out sale. They've got titles like Superman Returns for $5.99, NBA Street: Homecourt for $14.99, and Ghost Recon: Advanced Warfighter for $9.99, as a few examples. If you are looking to add to your Xbox 360 game collection for cheap, be sure to hit up the Newegg sale and grab a few titles!
As always, you can find all sorts of Newegg promo codes and deals on our forums.
Read More

| Newegg Xbox 360 Game Clearance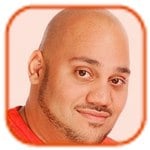 Posted by Andru Edwards Categories: Announcements, Internet, Video Games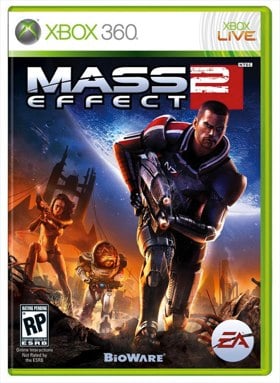 If you haven't heard of Mass Effect 2, then you're probably just waking up from cryogenic sleep. The sequel to one of the best selling Action RPGs hit the shelves this week and, for the most part, is bouncing right back off the shelves and into gamer's 360's and PCs.
We're always keeping our eyes open for free stuff. Especially free video games. It looks like the brand new gaming site L33tsauce.com is celebrating their open beta by giving away a copy of Mass Effect 2 (any platform) to the person who makes the best page about the game on their site.
For the full contest rules, check out the contest Dojo. And don't miss the "bonus" offer at the bottom of the page. Submissions will be judged by yours truly, and iJustine.
Read More

| L33tsauce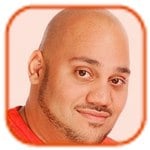 Posted by Andru Edwards Categories: Gizmatic, High Score, Accessories, CES, CES 2010, Features, Microsoft, Podcasts, Video Games, Videocasts, Videos
During the CES 2010 opening keynote, Microsoft announced that Project Natal would be launching in Holiday 2010. We take that to mean that we will be able to pick one up at a retail store sometime before Thanksgiving, giving us a good 11 month wait before we can get our hands on it, unless they have something good set up for E3 this year. During the event, Microsoft also showed off a demo video explaining the concept behind Natal and what it will be able to do for you. We captured it, and have it available for you here. Check it out, and color us excited.
A big thank you to Bing for sponsoring Gear Live's CES 2010 coverage.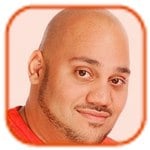 Posted by Andru Edwards Categories: Accessories, Cameras, GPS, HDTV, Home Entertainment, Hot Deals, Video Games

Yup, Black Friday 2009 is in three days, and the Black Friday sale leaks are happening fast and furiously at this point. The latest ad that we have for you gives you a look at everything that Amazon will have available at a nice discount for their Black Friday sale. Since Amazon sells pretty much everything under the sun, we've pared the offerings down to cover just the things we're interested in, no clothing deals here, but we've got all the tech and gadgets that'll be on sale at Amazon come Black Friday for you, after the break. Be sure and take notice of all the Blu-ray disc sales, which should go nicely with the $78 Blu-ray player in the Walmart Black Friday 2009 ad!
Click to continue reading Black Friday 2009: Amazon sale ad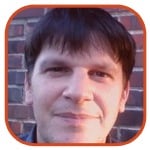 Posted by Mark Rollins Categories: Home Entertainment, Video Games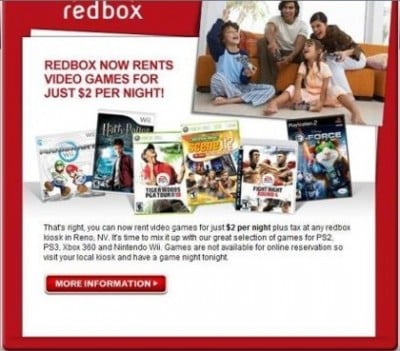 By now, I am sure a lot of you are enjoying the wonders of Redbox with their wondrous DVD rental kiosks. It has been rumored that the company would be offering video game rentals, and it would appear that these rumors are true. Redbox is currently offering video game titles in Reno, Nevada as a trial run. Sadly, they only have 13 Xbox 360 games for now, but there are plans to branch out with titles to the PS3, Wii, and PS2. The prices are currently $2 a night for gaming action, but we'll see if the prices change or not.
Oh, and let us know when Redbox is offering Blu-ray titles, then we'll talk.
Read More

| ZatzNotFunny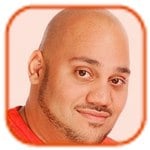 Posted by Andru Edwards Categories: Editorial, Features, Home Entertainment, Microsoft, Music, Video Games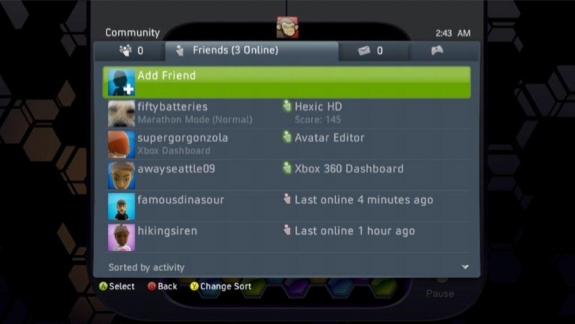 Okay, I've had enough of the Xbox Live friend limit that Microsoft has imposed on us for far too long. I think this has gone on long enough, and I'm really not seeing a good reason for it. As many Xbox Live gamers know, the current limit on friends you can have is set to 100. The thing is, in the age of social networks like Twitter, Facebook, MySpace, and all the others, we are now used to connecting with many people in our social graph across many different services.
Now, all that said, there is still one more very annoying piece to this puzzle. Did you know that the Zune Social and Xbox Live share one common friends list? In other words, if you currently have 100 Xbox Live friends, and you go out and buy a Zune, and want to connect with people who also have Zune's (but don't necessarily play games,) you are out of luck. You'll have to remove someone from your Xbox Live friend list to add someone else. This is, in two words, absolutely ridiculous. I get wanting to share the Zune and Xbox ecosystem, but to shoot yourself in the foot like this is just puzzling. I personally have at least 15 people that I would like to add as friends on the Zune Social, but I can't, because my Xbox Live list is maxed out.
Click to continue reading Editorial: It's time to raise the Xbox Live friend limit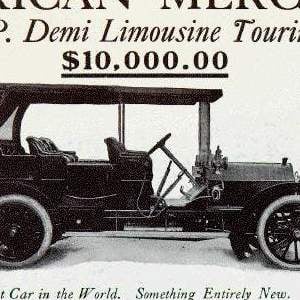 Posted by Drea Avellan Categories: Culture, PC, PlayStation 3, Survival Horror, Xbox 360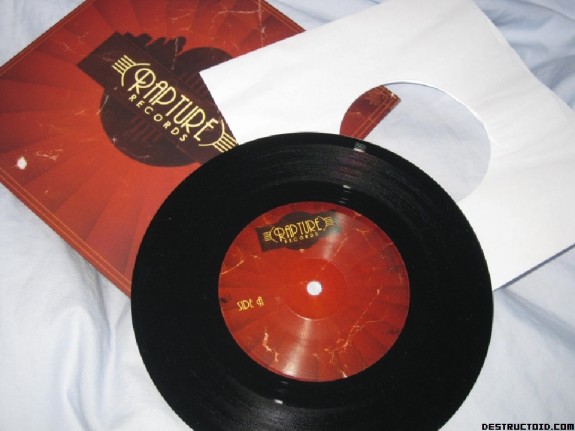 I'm a sucker for video game promotional items. Why? Well, they are usually extremely creative and make a great addition to any game collection. Also, the bragging rights are kind of nice. The fine folks over at Destructoid got such item last week from 2k Games promoting Bioshock 2. The package delivered a 7" vinyl and well – lots of mystery. Assuming we all carry around a record player (which obviously we do), we could find that the vinyl contained a Rapture anthem which is later interrupted by some crackling by the voice of a young girl calling out, "Daddy". Now, I know I can make all kinds of clean jokes about this, but it's not the same if you, the reader, have not yet been graced by these sounds. You can head over to There's Something in the Sea and after the page loads, click the yellow arrow on the left and then click on the record player. You will then be able to hear what the vinyl contained. You know what they say—it ain't no fun if the homies can't have none.
Read More

| Destructoid

© Gear Live Inc. – User-posted content, unless source is quoted, is licensed under a Creative Commons Public Domain License. Gear Live graphics, logos, designs, page headers, button icons, videos, articles, blogs, forums, scripts and other service names are the trademarks of Gear Live Inc.