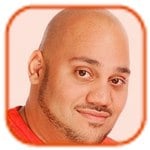 Posted by Andru Edwards Categories: Accessories, Corporate News, Microsoft, Xbox 360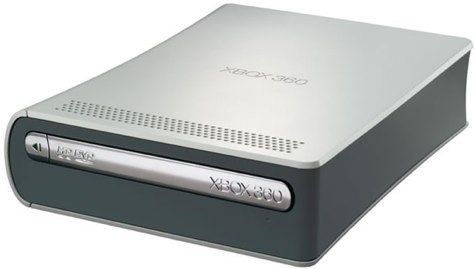 So, HD DVD is dying, as it seems tht Blu-ray has finally become too much for the format to handle. Where does this leave the Xbox 360 HD DVD player add-on? We just got word from Microsoft PR:
"We do not believe the recent reports about HD DVD will have any material impact on the Xbox 360 platform or our position in the marketplace. As we've long stated, we believe it is games that sell consoles and Xbox 360 continues to have the largest next-gen games library with the most exclusives and best selling games in the industry. We will wait until we hear from Toshiba before announcing any specific plans around the Xbox 360 HD DVD player. HD DVD is one of the several ways we offer a high definition experience to consumers and we will continue to give consumers the choice to enjoy digital distribution of high definition movies and TV shows directly to their living room along with playback of the DVD movies they already own."
Well, we think it is safe to say that we will be seeing the 360 HD DVD player (along with all the others) hitting the bargain bins over the next week or so. Now we await official word of an Xbox 360 Blu-ray add-on. It's gotta happen.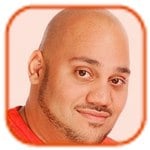 Posted by Andru Edwards Categories: Full Episodes, Gizmatic, CES, CES 2008, Corporate News, Features, PC / Laptop, Peripherals, Podcasts, Video Games, Videocasts
We take a few moments with AMD's Rick Bergman, General Manager of the Graphics Processing Group, about their new Spider platform—a three-tiered computing system that helps tie together and ensure compatibility between the chipset, CPU and GPU. We talk about what sort of benefits this means to the enthusiast-class consumer. We also dive into the nitty-gritty with the new Radeon, currently codenamed the R870—a dual chip design that has two separate GPU units with an internal Crossfire link and Alternate-Frame Rendering to tie them together. I also ask about some of the design challenges realized in smashing two cards together and getting an efficient, workable result. The design is impressive and the ability to link two of these cards together will come to mean a great deal of graphics processing power in the near future.
The card will be available late January and can be powered in a typical system by a 500 watt power supply; ATI has cut their power requirements for similarly powered cards in half, without sacrificing any performance.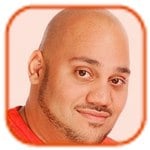 Posted by Andru Edwards Categories: Apple, Cell Phones, CES, CES 2007, Features, Handhelds, Mods / Hacks, PC / Laptop, Product Reviews, Software, Transportation, Video Games, Videos, Wireless / WiFi
We know we are a couple days late, but being the extreme hardcore rockers that we are, we weren't coherent enough to push out our top 10 most popular episodes of Bleeding Edge TV, Gear Live's technology video show. Or something like that. Anyhoo, click through to check out the ten videos that were viewed the most in 2007. If we've learned anything from compiling the list, it's that you guys love yourselves some iPhone, Bluetooth, AMD, and video games. Exclusives also seem to strike your fancy.
Click to continue reading 2007's Ten Most Popular Episodes of Bleeding Edge TV

Posted by Lolita Beckwith Categories: Accessories, Culture, Retro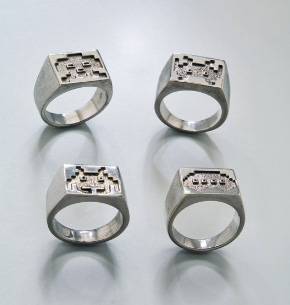 Call us paranoid, but we're beginning to wonder if the aliens in "Space Invaders" really are trying to take over the world: The tote bag. The baby's mobile. The scarf. The doormat. And now… the rings! Yes, now you can show your love for the classic game 24/7 by wearing one of those pesky aliens (or elusive spaceship) on your finger. Choose one of four designs, each made of pure silver with Rhodium plating. Strangely, we couldn't find price info on the manufacturer's website, so you may have to contact them yourself for details.
Read More

| Toy Me Milano via Geek Sugar

Posted by Lolita Beckwith Categories: Accessories, Culture, Retro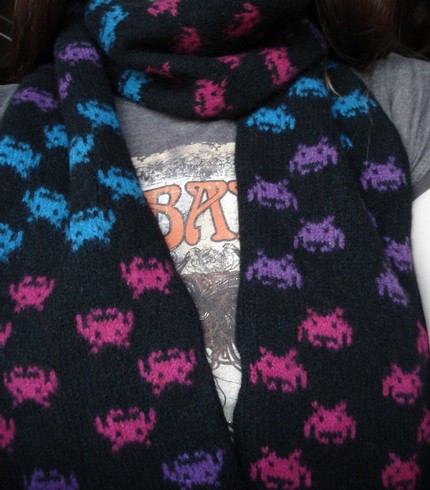 Hmmm. It's been a couple of weeks since we obsessed over anything Space Invaders, such as the tote bag, baby mobile and doormat. This week we give love to the Space Invaders scarf, decorated with a phalanx of blue, purple and magenta-colored aliens, and handcrafted from 100% Merino lambswool for comfort and warmth. The perfect holiday gift for that video game-obsessed loved one—including you. The scarf costs $45 USD, but is currently sold out.
Read More

| Etsy via Technabob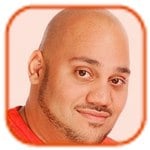 Posted by Andru Edwards Categories: Full Episodes, High Score, Design, Features, PC / Laptop, Podcasts, Video Games, Videocasts
A few days ago we mentioned that we had some cool video content coming to you by way of HP. Time to deliver. In this episode, we speak with HP's Phil McKinney, the main man behind the Blackbird 002. If you haven't heard, the Blackbird 002 is a project that HP has spent a long time on, and with great purpose - this is the PC to get if you are a big hardcore PC gamer. In an unconventional move, HP did away with the proprietary parts, and instead focused on what exactly it was that gamers wanted out of a PC. This thing is configurable to no end, inside and out. You can even get it with water-cooling on both the CPU and GPU. As you can tell, a lot of this is the result of HP and Voodoo PC coming together. Rather than continue blathering on about it, we will let the video do the talking. Enjoy the footage, and stay tuned for more from the Your Life is the Show event.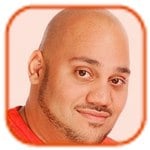 Posted by Andru Edwards Categories: Full Episodes, High Score, Features, Podcasts, Video Games, Videocasts
Gear Live and GamerAndy are back, bringing you their final thoughts from PAX 2007, this time bringing Bobby Blackwolf along for the ride. We go over all the things we were impressed with at PAX, along with the things that left a bad taste in our mouths. We get into a deep discussion on how even hardcore games are starting to cater to the casual gamer, and how it seems that it isn't necessarily a good thing. Did you know that you can do almost everything in Assassin's Creed just by pushing forward on the analog stick? Where is the skill in that? If you missed the 2007 Penny Arcade Expo and love video games, this is one to watch.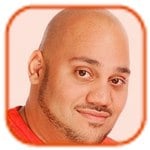 Posted by Andru Edwards Categories: Full Episodes, High Score, Features, Podcasts, Video Games, Videocasts
We hit PAX 2007 this year and had a fantastic time. So much so, in fact, that we just had to capture it - the essence of what PAX is truly all about - in video for your viewing pleasure. Here, Andru Edwards, GamerAndy, and Sparky talk about the sights and sounds of the Penny Arcade Expo, go over the idiosyncrasies of Nintendo DS color availability and how you can be construed as less of a man if you choose the wrong one, Rock Band being amazing, and how geeky Magic: The Gathering is…and that is just a sample of the miscellaneous ramblings you'll find in this episode. If you love video games, this is one to watch.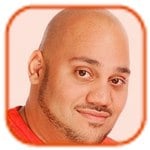 Posted by Andru Edwards Categories: Video Games
Here is what we believe to be the final version of the Xbox 360. Sleek and elegant, is it not? Notice the lack of controller ports? Looks like they are going wireless after all; but what is the port on the bottom left, and the one at the far right?
Read More

| Playfeed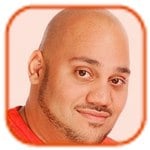 Posted by Andru Edwards Categories: Video Games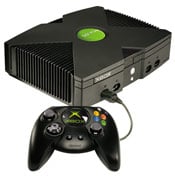 KevinRose.com has a tutorial on how to soft mod your XBOX to give it much more functionality than it has out of the box. If you have ever wanted to back up your games to your hard drive, browse the internet, or even turn your game system into a video recorder, check out the article. It is very straight forward, and when you are done, you will have a much more powerful machine.
Read the article at KevinRose.com
© Gear Live Inc. – User-posted content, unless source is quoted, is licensed under a Creative Commons Public Domain License. Gear Live graphics, logos, designs, page headers, button icons, videos, articles, blogs, forums, scripts and other service names are the trademarks of Gear Live Inc.