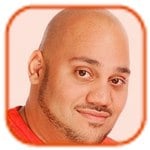 Posted by Andru Edwards Categories: Features, Home Entertainment, Video Games, Videocasts
Metal Gear Solid 4 was, arguably, the biggest release in the PS3's life cycle thus far. To commemorate the release, Konami worked with Sony on a special Limited Edition version of the Playstation 3 console. We were lucky enough to get our hands on one of the very, very rare Metal Gear Solid 4 Gun Metal Limited Edition PS3 units, and we have it here for your unboxing pleasure. As you will see, both the PS3 console and the included DualShock 3 controller are given the gunmetal treatment. We also have a bunch of special items packed in, which we go over as well.
All in all, we think this is a fantastic collectable for fans of the Metal Gear Solid franchise, the Playstation 3, or both. Unfortunately, we aren't seeing them on sale anymore, so you may have to hit your favorite auction site if you want to grab one of these.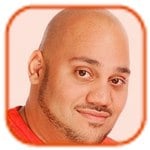 Posted by Andru Edwards Categories: High Score, Short Bytes, Features, Home Entertainment, Podcasts, Software, Video Games, Videocasts, Videos
During E3 2008, we got the opportunity to chat with CAPCOM's Seth Killian about the much anticipated Street Fighter IV. Seth gives us some insight into the development of the next generation of Street Fighter, and then demos a few of the new characters for us, our favorite being El Fuerte, the luchador chef. He shows off some of the super moves, the 2D/3D play mechanics, and let's us know which characters he uses to win tournaments. We also talk to Seth about the upcoming Xbox Live Arcade and PSN title, Super Street Fighter II Turbo HD Remix.
We are definitely looking forward to getting our hands on Street FIghter IV for an extended period of time.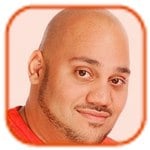 Posted by Andru Edwards Categories: High Score, Short Bytes, Features, Home Entertainment, Podcasts, Software, Video Games, Videocasts, Videos
For those of you out there who are fans of the Cooking Mama series of games for the Nintendo DS and Wii, you may be delighted to know that Majesco is about ready to spring the second installment of the Wii portion of the series on you, coming this October. We were able to get a quick demo of the game during E3 2008, and immediately realized that the successor to the original seems to be a better game all around. Specifically, a lot of the frustrating actions you needed to do in the original are replaced by very intuitive Wii Remote actions that anyone can pull off. Also, if you mess up, you aren't pretty much eliminated like you were the first time around. A few new game modes round things out. Hit the video for all the details, and prepare yourself for more cartoony kitchen battles.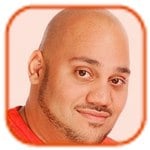 Posted by Andru Edwards Categories: Full Episodes, High Score, Features, Home Entertainment, Podcasts, Video Games, Videocasts, Videos
During E3 2008, we hit up the Sony Media Briefing to get a look at all announcements related to the PS3, PS2, and PSP. We bring you the best of the best in this episode, showing off games like Resistance 2, MAG, LittleBigPlanet, DC Universe Online, and others for the PLAYSTATION 3. Of course, there is also a bunch of portable PSP goodness, and even some PS2 love as well. Hit the video for all the details.
Also, if you want all the notes, we've got the Sony E3 2008 Media Briefing live coverage, and even a full photo gallery of the highlights as well.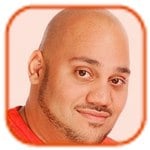 Posted by Andru Edwards Categories: Accessories, Action, Adventure, Features, Music, Nintendo, Nintendo DS, Party Games, Portable/Mobile, Screenshots, Wii
We are hard at work on getting our Nintendo video wrap-up posted, but in the meantime, we figured we'd hook you up with a massive image gallery featuring the highlights of the presentation. Within the images you will find shots of Animal Crossing: Town Folk, Call of Duty: World at War, Wii Sports Resort, and more. We've also got images of the Wii MotionPlus and WiiSpeak accessories. All in all, we've got over 70 images for you to check out and enjoy, so head on over to our Nintendo E3 2008 gallery.
Read More

| Nintendo E3 2008 briefing gallery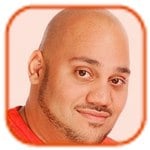 Posted by Andru Edwards Categories: Culture, Nintendo, Wii
Okay, we gotta hand it to these guys - when you put it like this, I guess Wii really can seem lame. Unfortunately, a lot of games utilize similar mechanics as are found in this parody. However you feel about Nintendo's money-making machine, this one is definitely good for a laugh.
Read More

| YouTube via CrunchGear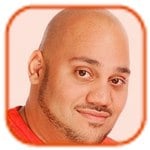 Posted by Andru Edwards Categories: Accessories, Corporate News, Microsoft, Xbox 360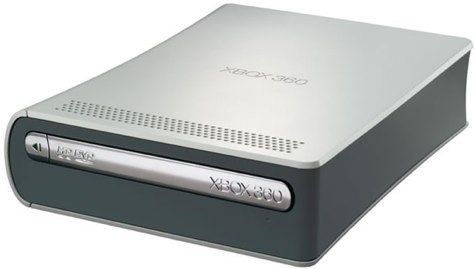 So, HD DVD is dying, as it seems tht Blu-ray has finally become too much for the format to handle. Where does this leave the Xbox 360 HD DVD player add-on? We just got word from Microsoft PR:
"We do not believe the recent reports about HD DVD will have any material impact on the Xbox 360 platform or our position in the marketplace. As we've long stated, we believe it is games that sell consoles and Xbox 360 continues to have the largest next-gen games library with the most exclusives and best selling games in the industry. We will wait until we hear from Toshiba before announcing any specific plans around the Xbox 360 HD DVD player. HD DVD is one of the several ways we offer a high definition experience to consumers and we will continue to give consumers the choice to enjoy digital distribution of high definition movies and TV shows directly to their living room along with playback of the DVD movies they already own."
Well, we think it is safe to say that we will be seeing the 360 HD DVD player (along with all the others) hitting the bargain bins over the next week or so. Now we await official word of an Xbox 360 Blu-ray add-on. It's gotta happen.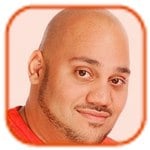 Posted by Andru Edwards Categories: Full Episodes, Gizmatic, CES, CES 2008, Corporate News, Features, PC / Laptop, Peripherals, Podcasts, Video Games, Videocasts
We take a few moments with AMD's Rick Bergman, General Manager of the Graphics Processing Group, about their new Spider platform—a three-tiered computing system that helps tie together and ensure compatibility between the chipset, CPU and GPU. We talk about what sort of benefits this means to the enthusiast-class consumer. We also dive into the nitty-gritty with the new Radeon, currently codenamed the R870—a dual chip design that has two separate GPU units with an internal Crossfire link and Alternate-Frame Rendering to tie them together. I also ask about some of the design challenges realized in smashing two cards together and getting an efficient, workable result. The design is impressive and the ability to link two of these cards together will come to mean a great deal of graphics processing power in the near future.
The card will be available late January and can be powered in a typical system by a 500 watt power supply; ATI has cut their power requirements for similarly powered cards in half, without sacrificing any performance.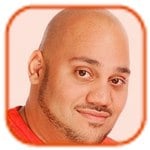 Posted by Andru Edwards Categories: Apple, Cell Phones, CES, CES 2007, Features, Handhelds, Mods / Hacks, PC / Laptop, Product Reviews, Software, Transportation, Video Games, Videos, Wireless / WiFi
We know we are a couple days late, but being the extreme hardcore rockers that we are, we weren't coherent enough to push out our top 10 most popular episodes of Bleeding Edge TV, Gear Live's technology video show. Or something like that. Anyhoo, click through to check out the ten videos that were viewed the most in 2007. If we've learned anything from compiling the list, it's that you guys love yourselves some iPhone, Bluetooth, AMD, and video games. Exclusives also seem to strike your fancy.
Click to continue reading 2007's Ten Most Popular Episodes of Bleeding Edge TV

Posted by Lolita Beckwith Categories: Accessories, Culture, Retro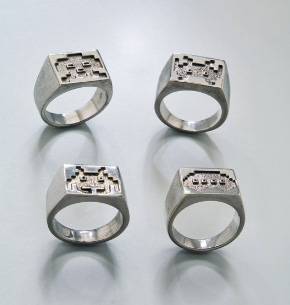 Call us paranoid, but we're beginning to wonder if the aliens in "Space Invaders" really are trying to take over the world: The tote bag. The baby's mobile. The scarf. The doormat. And now… the rings! Yes, now you can show your love for the classic game 24/7 by wearing one of those pesky aliens (or elusive spaceship) on your finger. Choose one of four designs, each made of pure silver with Rhodium plating. Strangely, we couldn't find price info on the manufacturer's website, so you may have to contact them yourself for details.
Read More

| Toy Me Milano via Geek Sugar
© Gear Live Inc. – User-posted content, unless source is quoted, is licensed under a Creative Commons Public Domain License. Gear Live graphics, logos, designs, page headers, button icons, videos, articles, blogs, forums, scripts and other service names are the trademarks of Gear Live Inc.